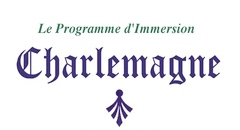 ---
Readathon! Picture Day!
Dear Families,
You know school is full swing as Readathon kicks in to high gear, and picture day approaches. We still need more volunteers for picture day - see article below, and contact Debra McIntosh at
debralmcintosh@hotmail.com
if you can help!
Have a great week!
Chris Miller & Brooke Parrill
PTO Co-Chairs
---
Upcoming Events
October 13: No School
October 18, 19: Community Nigh Out at Bill & Tim's
October 31: Halloween Parade
---
Read-a-thon is ON!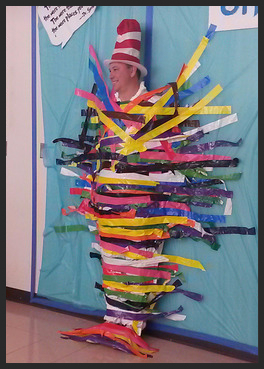 The Read-a-thon has officially started! Pledge packets should have come home with Friday (or Monday) folders. Students are encouraged to ask family, friends, and neighbors to support their love of reading by obtaining pledges from now until October 15. Pledges will be based on how many minutes students read between October 6-15. Remember, all reading counts: students reading alone or to others, or being read to!
To make donations easier we've set up on-line pledge options:
https://squareup.com/store/charlemagnePTO/
Prizes will be awarded for minutes read.
Students who read 100 minutes will get a piece of tape to tape Principal Eric to the library wall so he can be "STUCK on reading!"
Special Party for the class with the best participation.
Grand prize: eReader (Kindle/Nook) for one lucky participant!
Remember… "The more that you read, the more things you will know. The more that you learn, the more places you'll go. (Dr. Seuss)" Let's go on a grand adventure together!
If you have any questions or suggestions please contact Claire Matese (cmatese@hotmail.com).
---
Picture Day Volunteers Needed 10/10
Picture Day is this Tuesday, Oct. 10 and we still need a few volunteers from 8:15-11:15. If you are interested or have questions, email Debra McIntosh at
debralmcintosh@hotmail.com
.
Charlemagne French Immersion School Pictures
Picture Day is: Tuesday, Oct 10
Picture Day ID: LO437142Y0
Order your child's school pictures online at mylifetouch.com
Please submit your portrait order before Tuesday, Oct 10.
---
Poinsettia and Wreath Fundraiser
It's that time of year to kick off the Poinsettia and Wreath fundraiser. Please
look for the flyers that were sent home this week, additional forms may be found in the front office. To insure that Johnson Brothers will have adequate inventory for our order, please return your completed forms and payment as soon as possible; no later than Friday, October 27th to the office. It's a great opportunity to support the school and decorate your home for the holidays.
Volunteers are still needed for the morning of delivery on December 1st. Any
and all help is welcomed. Please contact Kim Schroeder at kimschroeder@yahoo.com for more information. Thank you for supporting our children.
---
Turn in your Box Tops by Oct. 27
It's time to turn in Box Tops for fall. Many of you already clip Box Top coupons from various products and drop them off in the collection bin outside the library. Keep clipping and turn them in by Friday, Oct. 27 so we can submit them to Box Tops for Education by the November 1 deadline. And check the products you buy for Box Tops coupons - they're on many food, office, cleaning and paper products.
Each Box Top coupon is worth 10 cents for Charlemagne. It may not sound like much, but they add up. Last year, we raised $177 for our school and $337 the year before. How much can we raise this year?
---
Repeated from Previous Weeks
The articles below were in a previous week, but are included again for your reference.
---
Little French School is still Enrolling!
The Little French School is currently enrolling children 3-6 years old. Read on to find more about our French immersion school and check out our website at: www.littlefrenchschool.org.
We are a French immersion program open from 8:30 am - 5:30 pm with an early drop-off option at 8:00 am, Monday through Friday. This is a good way to prepare students for a continuing French program in a loving and caring environment.
We have an ideal teacher/student ratio:
Preschool class "Petite Section" - maximum 10 children/2 teachers
Pre-K "Moyenne Section" - maximum 13 students/2 teachers
Pre-K / Kindergarten "Moyenne/Grande Section" - maximum 10 students/1 teacher
We have a shuttle bus to make transportation easier on parents. Our bus drives students roundtrip between LFS and Charlemagne.
We also offer an after-school program from 2:30 pm - 5:30 pm, Monday through Friday. Our after-school program is open to Little French School and Charlemagne students. Our Little French School bus transports our after-school students from Charlemagne to LFS. This program supports working parents whose work schedule makes it difficult for them to pick up their children at Charlemagne after school.
We do have spots currently in our "Moyenne Section/Grande Section," in our " Petite Section," and in our after-school program. Contact the school at 541-345-3818 to enroll.
M E R C I
---
Volunteers & PTO Class Reps
It is amazing to see how many people have signed up to volunteer through the online survey and at curriculum night. Thank you all! Your contributions to the Charlemagne community are truly appreciated!
We are still looking for PTO Class Reps for the classes listed below. The class rep attends monthly PTO meetings and relays information from the PTO back to their class. Additionally, this parent coordinates volunteers for class projects including a class donation for the Spring Auction. If you have questions or are interested, please email Debra McIntosh at debralmcintosh@hotmail.com.
Mme Elise
Mme Michele
Mme Wolf
Mme Roadman/Mme Sion
Mme Kim
Mme Anou
Mme King
Mme Shelli
Mme Jana
Mme Grabowski
---
---
Full Time Counseling at Charlemagne
Great news for this year! Full-time counselors are now available to all schools. Please welcome Charlemagne counselor Laura Dale. She hails from Eugene, but practiced in Seattle for 10 years, and most recently, served kids in Harrisburg. She has studied French, and strengthened it this summer while visiting Paris. She will be in attendance at Curriculum night, and will have this brochure available, discussing the role of counseling in our schools.
---
Treetop Academics: Science: Fun with Physics & Engineering!
Mondays 2:45-4pm
October 9th- December 11th Rm: Room7 Cost:$125
In our hands-on, project-based Fall-term Science class, students will
explore the foundations of classical mechanics and engineering
through building. Hands-on weekly experiments explore concepts
such as conservation of energy, the laws of motion, speed/velocity,
electricity, magnetism, and gravity, while working with roller
coasters, electromagnets, simple machines, and more. All classes
and experiments will be explored with a study of the scientific
method, inquiry-based research, and student-centered participation.
Students will work individually and in groups each week with hands
on projects/experiments. Projects will be age-appropriate, safe, and
the class does not require any background experience or expertise,
just an interest in learning. We encourage all students to share their
ideas, test theories, and become engaged participants in class. Experiments/projects change weekly and class will be outside or inside, as appropriate. See you there!
To Register
For All Treetop Academics programs, please register for classes using the attached registration form or by going to www.treetopacademics.com for our online registration. If using the paper form, please send the registration form along with payment to the address provided.
Our online registration method is similar to the form below, only takes a few minutes to complete, and requires a credit or debit card for payment. With either the paper or online enrollment, once your registration has been received, you will get an email confirming that we have your pertinent information, and your child is enrolled. If you have additional questions try looking on our website or feel free to contact our Administrative Director at Jason@TreetopAcademics.com.
See the flyer for more information.
---
Lion King Junior
Rose Children's Theatre also proudly presents their youth production of Disney's Lion King Jr. The African savannah comes to life with Simba, Rafiki, and an unforgettable cast of characters as they journey from Pride Rock to the jungle….and back again, in this inspiring, coming-of-age tale.
Performances are at 7 pm on October 27, 28, November 3 and 4, and 2 pm and October 29, November 4 and 5 at the Wildish Theater. This captivating musical will be performed by a 55-student cast of 6th-8th graders from all over Lane County under the expert artistic direction of Dody Hansen, Chris Dobson, Adam Kelly and Lyn Burg.
Disney's Lion King Jr. is based on the Broadway production directed by Julie Taymor with music and lyrics by Elton John and Tim Rice and book by Roger Allers and Irene Mecchi.
Tickets may be purchased online http://www.therct.com/tickets/ or one hour before show time at the Wildish box office, 630 Main Street, Springfield. Tickets are $12 for adults and $9.00 for students.
---
A Note from the School Nurse
---
Welcome Interns!
A huge welcome to our five native French-speaking interns for the 2017-18 school year! We are so glad to have you be an important part of our children's education.
Clémence Courrech - Kindergarten with Mme Elise Salmond
Amira Begriche - 2nd Grade with M. Robin Chappell
Isabel Auzal - 3rd Grade with Mme Anou Hampshire and Mme Ariel Boggs
Mathilde Beguin- 4th Grade with Mme Jana Kincaid and
Mme Shelli Hopper-Moore
Guillaume Page - 5th Grade with Mme Carrie Grabowski and
Mme Adrienne Carlson
And thank you, Charlemagne families! Your support through donations, acting as host families, and in many other ways, makes it possible for us to welcome these great interns on campus. If your family might be interested in hosting an intern, please email charlemagneinternprogram@gmail.com for more information.
To learn more about the interns throughout the year, please join the French Intern Network Facebook page.
---
Fall After School Golf & Tennis Starts Soon!
All levels K-6 th are welcome whether you are brand new, or you are trying to earn your next TGA color level. TGA brings the golf course and tennis court to you, making it convenient and affordable to learn and play golf or tennis right on your school campus in a fun and safe environment. All equipment is provided! Financial aid is available!
Sign up today at www.playtga.com/soregon!
Tennis – Wednesdays 2:55-3:55pm
Golf -Fridays 1:00-2:00pm
Location: Charlemagne playground/field/gym
---
Shop at Market of Choice? Make Money for Charlemagne!

It's an easy way to fund-raise for our school, at no expense to you.

Sign up

with eScrip and select Charlemagne (ID#XXXXXXX).

Shop at Market of Choice and pay with your registered cards to earn up to 4% for your favorite school or nonprofit.


---