Hi Friend,
"Thank you" is just not adequate to express our joy as we remember the perseverance of our Worship City leaders who followed through with the vision of David's Tent Nashville. Already, we are seeing fruit! God is opening spiritual eyes and ears in this region from our little event! We are hearing many testimonies locally and nationwide from this 7 day, non-stop prayer and worship event!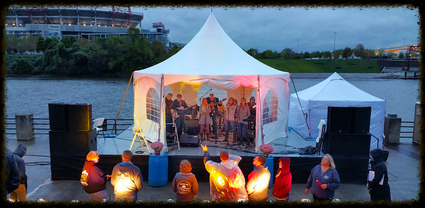 We believe that David's Tent Nashville moved a mountain of spiritual hindrances in our city with pure worship, prayer and God's Holy and powerful Word (volunteers for the Bible canopy read the entire Bible that week)! We are beginning to see mercy drops of revival begin to sweep across our nation, just as the Lord showed us it would. What happened in Nashville didn't look like much, but it has inspired a surge of responses! I'm hearing the sound of rain...do you hear it?!!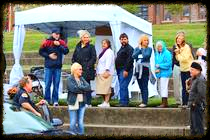 The outer bands of Hurricane Joaquin threatened to take us out, but it didn't...Now, many Worship Teams are sharing what God did in their hearts and lives. And even the police came after a local business complained about our worship... We look like a bunch of trouble-makers don't we?! A very nice policeman quickly dismissed the complaint!

We've heard of two new David's Tents in the works in other cities that were inspired through our event. And we've been contacted by worship and prayer leaders across America in CO, WA, OR, and TX that have been given the same heart to see God's presence change their cities. Young people's hearts were stirred to become full-time, passionate worshipers, even some who didn't come but heard about our event!
Forward this message to a friend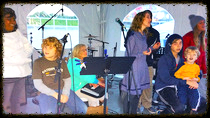 At one point in the week a faulty fuel gauge caused the generator to run out of fuel. But guess what? Our worshipers just kept on going and some leaders and their children joined them! CLICK HERE to see video of them on Facebook! It was a great moment at David's Tent!
God's glory fell in Worship City as our prayers, worship, and simple efforts broke through in the heart of Nashville! Even through the cold, wind and rain, everyone stood firm, without wavering, like spiritual Navy Seals or Special Ops in their army barracks (tents)! We can't wait to see what God will do as the days progress!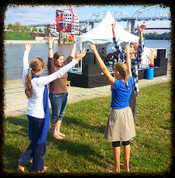 We'll keep you posted on what's next as our team seeks the Lord for His purpose and will for both Heart for the World and Worship City! Many rich blessings to you!

Terry & Barbi Franklin

www.HeartfortheWorld.com
www.WorshipCity.US
www.DavidsTentNashville.com

Children worshiped together along with the Worship Teams!

---
Join us this Thurs 7:00pm


Worship City leaders

Worship & Prayer night!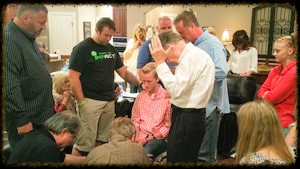 Worship & Prayer Night Live-Streaming:
Click the Picture Below to Sign Up!