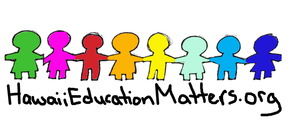 NOVEMBER 2011
NEWSLETTER
UPCOMING EVENTS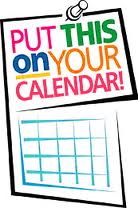 November 6 - Run & Read for Literacy
November 13-19 - American Education Week
November 16 & 17 - HEM Parent Talk Story Sessions
November 17 - National Parent Involvement Day
November 17 - Screening of documentary American Teacher
November 30 - PPS Hawaii Middle School Tours
Giving Thanks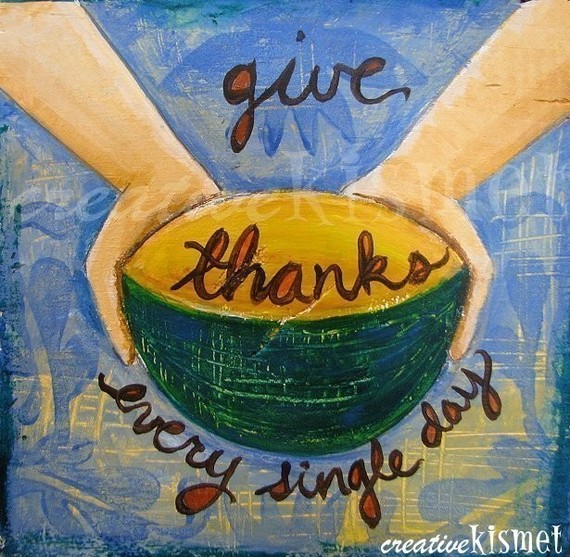 There is an anonymous quote that says, "without teachers there would be no other profession." As we celebrate the season of Thanksgiving, it is fitting to give thanks to many of the heroes and heroines in our midst, who make a difference every day in the lives of our keiki. Teachers nurture the well-being of students, regardless of ability, motivation, background, race, ethnicity or religion. Teachers also help inspire students to find new directions in life and reach for high levels of achievement. Take for example one of the recently named Teachers of the Year, Chad Miller. I had the honor and privilege of observing Mr. Miller in action in his English class at Kailua high school. Mr. Miller infuses Philosophy for Children (P4C) into every aspect of his teaching. P4C Hawaii was developed by Dr. Thomas Jackson, and is based on the idea that children (often by 6th grade) have lost their sense of wonder because the traditional education system doesn't always succeed in nurturing their voice. And, if that voice is not properly nurtured it can be challenging for students to develop into critical thinkers and consumers of information, beliefs, experience and curiosity.
The tools that teachers like Mr. Miller employ with P4C allow students to think critically, express their thoughts, and develop reasoning skills. Mr. Miller's P4C approach results in student-centered learning, and a classroom environment which fosters inquiry. As fellow teacher Amber Strong explains in her observation of P4C in the classroom, 'Students and teachers were seen asking questions that helped to clarify what was being said, identify underlying assumptions and draw inferences based on evidence. In an era of schooling that revolves around standardized testing, teaching students skills for inquiry, so that they can construct their own knowledge has taken the back burner for some teachers. So concerned about getting their students to pass a test, some teachers have resorted to focusing all classroom instruction on test taking skills and less on learning for the sake of learning.' Imagine the possibilities if all students were taught in this manner.
Congratulations to Mr. Miller and all teachers who makes a difference in the lives of our keiki. We are thankful for you. Take five minutes next time you drop your child off at school and thank their teacher for all they do to enrich your child's life.
Kailua/Kalaheo Parent Academy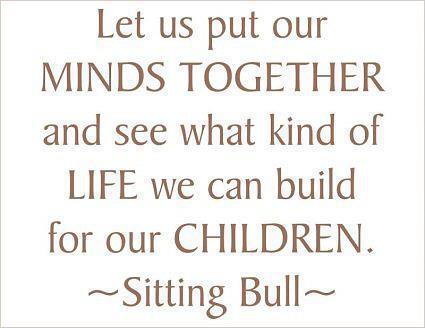 In recent newsletters we have shared information about upcoming talk story sessions. Maybe you have been wondering where this idea of talk story sessions came from? At the beginning of 2011 HEM conducted a strategic planning retreat, and the idea of a Parent Academy emerged as the most logical next step in the development and growth of our organization. HEM was born in the unprecedented wave of energy spawned by the school furlough crisis. The result is that we became recognized as a bridge between stakeholders and a voice for families in public schools. As the fervor around the crisis died down, so too did the activist engagement of our parents and families. It has always been our intention to find ways to sustain and deepen active and meaningful participation for parents and families beyond the crisis du jour.
Thanks to funding from The Learning Coalition and the Hawaii Community Foundation, HEM will collaborate with the Kailua/Kalaheo Complex Area Superintendent, principals, teachers, and families to develop a sustainable way to engage parents and families in the education process, so that families deepen their understanding of education issues and become effective partners in improving their local schools. We believe we can achieve this by the formation of a Parent Academy, and we want you to join us!
We will hold talk story sessions with various stakeholders (principals, teachers and families) throughout November and early December. The development of the Kailua/Kalaheo Parent Academy will be an open and inclusive process. It is important that principals, teachers and families are involved in every step of the development. Parent, family, and teacher input and ownership will be key to the success of the Parent Academy. From these sessions we hope to find parent leaders who will work along side of us to develop content for the Parent Academy which will then be piloted in three schools in the Kailua/Kalaheo complex beginning April 2012.
We invite parents to come talk story with us on November 16th from 6p-7p and November 17th from 8a-9a. Free childcare and refreshments will be provided. RSVP at anndavis@hawaiieducationmatters.org if you are interested in participating in either of these sessions.
Healthy Families, Healthy Schools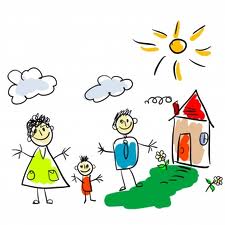 Each month, as part of our Healthy Families, Healthy Schools Initiative, HEM will provide information and resources to families to support them in their endeavor to eat healthy and be active at home, and consequently, build awareness of how they can help improve their school's nutrition and physical activity standards. Need a particular resource? Got questions? Want to share a healthy success at your school? Let us know, we're here for you and your family.
The Healthier US School Challenge
Need some motivation to implement and monitor your school's Wellness Guidelines? How about national recognition and monetary incentives from the United States Department of Agriculture (USDA)? The HealthierUS School Challenge (HUSSC) is a voluntary initiative established in 2004 to recognize those schools participating in the National School Lunch Program that have created healthier school environments through promotion of nutrition and physical activity.

In February 2010, First Lady Michelle Obama introduced Let's Move!, incorporating the HealthierUS School Challenge into her campaign to raise a healthier generation of kids. At that time, monetary incentive awards became available for each HUSSC award level: Bronze, Silver, Gold, and Gold Award of Distinction. Schools may submit applications for the HealthierUS School Challenge by US mail or online. Since the beginning of the HealthierUS School Challenge in 2004, awards have been given to schools in 45 states. As of October 20, 2011, there are 2161 schools certified.
ZAMZEE!
Generous support from Kaiser Permanente Hawaii has made possible the launch of our first program of the Healthy Schools, Healthy Families Initiative, Zamzee. In partnership with Hope Lab, HEM will pilot the efficacy of Zamzee with approximately 750 youth on Oahu. This project that aims to increase physical activity among 'tweens' (teens 11-14 years old) through the use of Zamzee, a technology that monitors, quantifies, and rewards physical activity in a motivating and engaging way. Zamzee is an innovative way to leverage the power and appeal of technology to encourage healthier lifestyles, showing the emerging role of technology in the promotion of physical activity among youth. In scientific studies, Zamzee increased the physical activity of tweens by as much as 30 percent. For more information, please contact Jennifer Dang at limiakokua@hawaii.rr.com.
Cost of School Lunch May Increase by 40%
In the recent headlines you might have noticed an article about the Hawaii Department of Education proposing an increased cost of school breakfast and lunch in 2012-13 school year to make up a $6 million cut in state funding to school food service. The steep price increases will affect approximately 42% of school food service customers who currently pay the full price of their meals. Students receiving free or reduced-cost meals will not see a price increase.
The proposed changes are:
For elementary schools - Breakfast will go up from $1 to $1.70, Lunch $2.25 to $3.10
For secondary schools - Breakfast will go up from $1.10 to $1.85, Lunch $2.50 to $3.35
For a family with two children in elementary school, the lunch bill will be $6.20 a day, $31 a week, approximately $124 a month!
DOE officials are predicting a 20% drop in full paying customers. Previous price increases have generally resulted in three behavior changes:
More families enroll in the federally funded free and reduced-cost lunch.
More parents have to "borrow" money from schools in the form of lunch loans
More parents pack home lunch for their kids
Whether or not these price increases take effect will be determined by the 2012 State Legislature as they will determine how much supplemental funds they will give the Department of Education. HEM will be monitoring this issue carefully, so stay tuned! In the meantime, if you want to learn more about school food School Food Focus has put together an excellent resource called, School Food 101.
Healthy Fundraising
Did your school participate in the Keiki Great Aloha Run last year? This family run has been rebranded the

Hawaii 5210, Let's Go! Keiki Run

, and will take place on Saturday, February 18, 2012 at the Neal Blaisdell Center. Last year, 1,400 children and their families from 65 schools raised over $25,000 to support their schools' PE, nutrition education and physical activity. Registration will be capped at 2,000 entrants with all proceeds from the event going back to schools designated by each entrant. Don't wait until the January 31, 2012 deadline,

register

now! This family activity is a great way to make the healthy choices for your family and your school and celebrate the joys of being physically active. Organize your school community and raise money in compliance with your school's Wellness Guidelines. This is not just about fundraising. We want your parents to learn how they can create healthy families and healthy schools.

For more information, contact Jennifer Dang at limakokua@hawaii.rr.com.
November EVENTS
November 5, Leeward Discovery Fair
The Leeward Discovery Fair on Saturday, November 5, from 9 a.m. to 3 p.m. at the Pearl City Leeward Community College campus, is a perfect way to spend the day for all family members. The name of this event reflects the expanded emphasis on the educational, interactive exhibits and games. The family-oriented day includes food booths, plant sales and entertainment Admission is free, with ample free parking. The Fair includes bustling hands-on, interactive learning activities for the entire family.
November 6, Run & Read for Literacy
Windward Complex students from participating schools will be putting on their running shoes to participate in the 2011 Run and Read for Literacy, to be held on Sunday, November 6, 2011, from 8:30 – 10:30 a.m. at Windward Community College (WCC). This annual event, sponsored by the Kāne'ohe Community Family Center and a number of partners, including Castle Medical Center and Hawaii Pizza Hut, provides a fundraising opportunity for Windward schools while promoting children's health and reading. Contact the PACT's Kane'ohe Community Family Center at (808) 235-7747 or kcfc@pacthawaii.org for registration information.
November 10, FREE Webinar, The Healthy, Hunger-Free Kids Act: What You Need to Know
Last year Congress passed the landmark child nutrition reauthorization law known as the Healthy, Hunger-Free Kids Act. Now it's up to the USDA along with state policymakers, community leaders, and parents to make sure it gets fully implemented so that students have access to healthier school foods. What issues are emerging as the new legislation is implemented? And what can states and communities do to make sure the Healthy, Hunger-Free Kids Act lives up to its potential? Join Public Healthy Law & Policy for this webinar to learn more. You'll learn about how to work effectively with your state Child Nutrition Program and reaching out to local partners like PTAs and school health councils to get healthier food into schools.
American Education Week, November 13-19
Distressed that 25 percent of the country's World War I draftees were illiterate and 9 percent were physically unfit, representatives of the National Education Association (NEA) and the American Legion met in 1919 to seek ways to generate public support for education. The conventions of both organizations subsequently adopted resolutions of support for a national effort to raise public awareness of the importance of education. In 1921, the NEA Representative Assembly in Des Moines, Iowa, called for designation of one week each year to spotlight education. In its resolution, the NEA called for: "An educational week ... observed in all communities annually for the purpose of informing the public of the accomplishments and needs of the public schools and to secure the cooperation and support of the public in meeting those needs."
NEA recommends daily activities on their website to celebrate American Education Week. Of course, a favorite of HEM is Parents Day where schools across the nation invite parents into the classroom to experience firsthand what a school day is like for their child. The initiative is designed to spotlight the importance of parental involvement. And of course, we want to share what you are doing so be sure to let us know.
November 16, Teen Dating Violence Prevention
The University of Hawaii at Manoa's Asian/Pacific Islander Youth Violence Prevention Center presents Teen Dating Violence Prevention, a train-the-trainer workshop for youth and family service organizations, from 9 a.m. to 3:30 p.m. at the Kapiolani Community College, Ka'Ikena Dining Room, Ohelo Bldg., 4303 Diamond Head Rd., Honolulu. Click here for more information. Cost is $20 before Oct. 14 and $30 afterwards until Nov. 15. Parking is free and a continental breakfast and lunch will be provided. Click here to register. The workshop is limited to 45 participants.
November 17, National Parent Involvement Day
For nearly two decades Project Appleseed has inspired millions of parents to volunteer in thousands of schools nationwide. Through their national events - National Parental Involvement Day, Public School Volunteer Week and National Family Fitness Week - local parents can engage with their public schools and raise valuable social capital for their school community. Sign up at Project Appleseed to host a Parent Involvement Day at your school. Share your story with us and we'll post it on the HEM website.
November 17, Screening of education documentary American Teacher
Leeward Community college will host its 4th annual Education Summit and will screen the new education documentary (produced by The Teacher Salary Project), American Teacher, 3pm-8pm. Register for this event by November 15.
Parents for Public Schools Hawaii – Middle School Tours
Is your child a 5th or 6th grader? Have you been thinking about educational options for middle school? Parents for Public Schools of Hawai'i invites you to join us for Middle School Tours in the Honolulu area! Format (may vary by school): Come hear about each school's unique vision and programs; Meet school staff; Walk-through classrooms and facilities
Jarrett Middle School – Thurs November 3, 2011
Kaimuki Middle School – Wed November 30, 2011
Kawananakoa Middle School – Tues December 13, 2011
Stevenson Middle School – Wed January 25, 2012
Washington Middle School – TBA
Tours typically begin at 8:30 and run two hours. Time confirmed with RSVP. Registration Required: **RSVPs close 4 days prior to each tour**
RSVP electronically at: http://www.signupgenius.com/go/middle150 or email ppshi.org@gmail.com with tour date and number of people (or call Lois at 988-5505). For more information on Parents for Public Schools of Hawai'i visit their website at http://www.ppshi.org
Visit our website for additional events.
Grants and Resources
What do you need to know when writing a grant for your school? Volunteer Spot offers some great insight and tips to help you secure funding.
Hawaii Arts Alliance 2012 Arts Excellence Awards
The Hawaii Arts Alliance now is accepting applications from elementary schools statewide for the annual Arts Excellence Awards. Begun in 1994, this program recognizes exemplary schools that teach the arts as disciplines and integrate them into other subjects.
Funding is provided by Hawai'i Arts Alliance and Hawai'i Community Foundation. The education committee of the alliance uses a rigorous process to select the schools. Click here for the application and more information about this program. The deadline to apply is Jan. 30, 2012.
We Can Change the World Challenge
The Siemens We Can Change the World Challenge invites students in the U.S. to team up with classmates under teacher/mentors to solve environmental problems in their school (grades K-5), community (grades 6-8), and world (grades 9-12). Nearly 18,000 elementary, middle and high school students competed in last year's challenge, offering innovations in areas such as food-waste-to-energy, community-scale battery recycling, phantom-power load reduction, systematic behavior change, erosion control, wildlife habitat restoration, and sustainable agriculture for arid zones. Now entering its fourth year, the challenge is a collaborative effort of the Siemens Foundation, Discovery Education, the National Science Teachers Association, and the College Board.
Student and teacher/mentor prizes, which vary according to grade level and value more than $250,000 total, include scholarships, savings bonds, school grants, adventure trips, and a chance to present their idea at the United Nations. A panel of environmental experts and science educators will judge teams based on their research, analysis, and the ability of the solution to be replicated on a larger scale. High school students are specifically challenged to address energy, biodiversity, land management, water conservation and cleanup, or air and climate. Additional information available here.
Fiskars Project Orange Thumb Garden Grants
Fiskars, a global supplier of consumer products for the home, garden, and outdoors, has announced that the application process for 2012 Project Orange Thumb garden grants and makeovers in the United States and Canada is open. Fiskars' Project Orange Thumb provides tools, materials, and other support to help communities reach their goals for neighborhood beautification, community collaboration, and healthy, sustainable food sources. Fiskars will choose eleven recipients from the pool of grant applicants. Ten will receive $5,000 in cash and tools, and one applicant will receive a complete garden makeover. During a Project Orange Thumb garden makeover, Fiskars works with neighbors, business leaders, volunteers, and community partners to transform a barren lot into a beautiful, productive community gathering space — all in a single day. Applications will be accepted from any nonprofit organization within the U.S. or Canada. All applicants will be considered for a grant; however, only those that specify they are interested and meet Fiskars' criteria will be considered for the garden makeover.
Project Orange Thumb 2012 garden grant applications are open through December 5th.
Check our website for additional grant information.