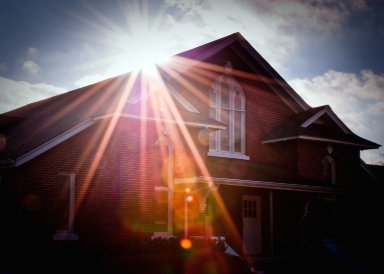 June 25, 2013
In this issue:
From the Pastor
Online Giving
Family Promise
Music Sunday
Fellowship Lunch
Youth News
Summer Lunch Program
Children's Ministry
Project Light
Book Club
Sunday's Prayers
Save the Date
In Worship this week
Birthdays / Anniv.
Counseling Center
Save the Date...
MUST SUMMER LUNCH PREP


ONGOING ALL SUMMER
10:00 AM - 12:00 PM
HOPE HOUSE



STEWARDSHIP MTG.


JUNE 25 - 6:30 PM
HOPE HOUSE



WACKY WEDNESDAY


JUNE 26 - 10:00 am
LOWER HALL



WEDNESDAY STUDY


JUNE 26 - 7:00 PM
ROOM 112/114



ADULT CHOIR PRACTICE


JUNE 26 - 7:00 PM
CHOIR ROOM



MEN'S CHOIR PRACTICE


JUNE 26 - 8:30 PM
SANCTUARY



PAVEMENT POUNDERS


JUNE 29 - 8:00 AM
MEET AT CHURCH



FINANCIAL UPDATE MTG.


JUNE 30 - 9:30 AM
HOPE HOUSE

ALL MUSIC SUNDAY
COMBINED SERVICE
JUNE 30 - 10:30 AM
SANCTUARY



FELLOWSHIP LUNCH

JUNE 30 - 11:30 AM
FELLOWSHIP HALL



PROJECT LIGHT OPEN HOUSE


JUNE 30 - 2-4 PM
HOPE HOUSE



SUNDAY STUDY


JUNE 30 - 6 PM
COUNSELING CENTER



INDEPENDENCE DAY -


JULY 4 -
OFFICE CLOSED



COUNCIL ON MINISTRIES


JULY 7 - 4:30 PM
ROOM 112/114



ABBREVIATED OFFICE HOURS


JULY 8 - 11
9:00 AM - 1:00 PM



UMW RETREAT PLANNING MTG.


JULY 10 - 6:00 PM
HOPE HOUSE



OFFICE CLOSED


JULY 12



YOUTH CAMPING / RAFTING TRIP


JULY 12 - 14



FAMILY PROMISE / SAFE SANCTUARY TRAINING


JULY 14
12:15 - 2:30 PM
FELLOWSHIP HALL



HOST FAMILY PROMISE


JULY 21 - AUG. 4
Birthdays this week:
Darrell Parrish
Cecil Thomas
Jeannie Klinetob
Bill Downey
Anniversaries this week:
Howard & Anne Greene
Jim & Chris Mitcham
Paul & Pam Larson
David & Linda Youngblood
North Georgia Family Counseling Center
Family Wellness
through Counseling, Education and Research
Mt. Carmel proudly supports the North Georgia Family Counseling Center.

678-242-9355
ngfccumc@gmail.com
www.ngfccumc.org
Norcross Cooperative Ministry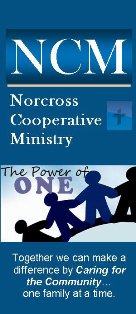 As one of the founding churches of NCM, we encourage your support assisting those in need in our area.

For more information on NCM, see their facebook page.
When I was pregnant with our first son, Matt, I made a practice of singing the same song several times every day. I would sing loudly whenever I was alone—in the car, while fixing breakfast, walking the dog—for almost nine months.
I picked a silly song; I enjoyed the bouncy tune, and associated it with joy filled days at summer camp. I imagined myself teaching it to Matt, and the fun we would share making slurping and spitting noises:
Just plant a little watermelon on my grave,
let the juice (slurp sound) trickle through,
Just plant a little watermelon on my grave,
That's all I ask of you.

I've tasted fried chicken, tastes mighty, mighty fine,
but nothing tastes better than a watermelon rind,
just plant a little watermelon on my grave,
let the juice (slurp sound) trickle through
(spitting seeds soun
d).
After Matt was born, I kept singing the song. When he was fussy, I would sing about watermelons and he would quiet immediately. It was spooky, how he recognized the song, would focus on the familiar, and listen.

A good hymn is like that, isn't it? In strange surroundings, you whistle or hum a familiar tune, and there is comfort. I have sung Amazing Grace in hospital and hospice rooms; I have seen God use It Is Well With My Soul to bring peace to the broken-hearted.

Whenever I sing How Great Thou Art, I remember the awe and wonder of riding a camel up Mt Sinai to see the sunrise. The desert sky was so clear that it felt like we were riding into the stars. The lady on the next camel began singing that song as loudly as she could. Since she sang in Korean, I could not
understand a single word, but I knew exactly what was in her heart!
This Sunday, we'll have one combined service at 10:30 and celebrate the way God uses music to shape and form us. We'll read Colossians 3:15-16:
And let the peace of Christ rule in your hearts, to which indeed you were called in the one body. And be thankful. Let the
word of Christ dwell in you richly; teach and admonish one another in all wisdom; and with gratitude in your hearts sing psalms, hymns, and spiritual songs to God.
We'll share the songs that express the great gratitude in our hearts, the favorites that we use to teach one another the faith, and the hymns that express our worship of God.

I'll sing with you this Sunday,


Pastor Cyndi
P.S. I heard a rumor that there will be watermelon at the lunch after church on Sunday!
---
Family Promise: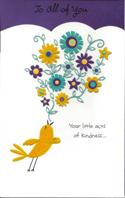 Giant Acts of Awesomeness!
One of our guests left a Thank You card for all the volunteers that helped this week.
While our Family Promise team is grateful for your gifts of time, talents, money, and prayer, this single mom of 4 kids said it best, and asked that I put it where all the volunteers could see it. The photos show the front of the card and then an excerpt
of the inside. She wrote the following: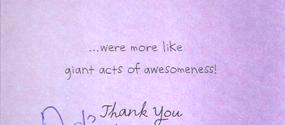 Volunteers,
We greatly appreciate your kindness and great food that you have provided for us. We have enjoyed each one of you.
(She and her children signed it)
Each of you made a difference; you changed the world last week. Even if you weren't able to participate directly last week by washing clothes, setting up, making a meal, hosting, etc., you need to remember that you made a difference just through your support of this church.

In about a month we'll host for two weeks back to back. If you would like to help with hosting or just to know more about
the program, we will have a Family Promise and Safe Sanctuary Training Session July 14th, right after church. Please let Ed McDonald (
edmacmo@gmail.com
or 678-983-5588) know if you would like to attend.
Tom Cooper, Finance Committee Chair, and Mark Bond, Administrative Board Chair, will hold a special session to provide information about the financial status of the church. Please join them on June 30th at 9:30 AM in the Hope House.
Feel free to bring your questions and ideas for making Mt Carmel as effective as possible in our stewardship of the church's gifts.

They will also provide information and answer questions about electronic funds transfer.
---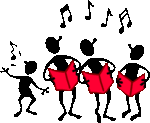 All Music Sunday!
June 30 - 10:30 AM

Mark your calendar for June 30th when we will have an ALL MUSIC SUNDAY at 10:30 AM.

Come and hear special music by the adult choir, men's choir, VBS and Preschool children, 9:30 musicians and more! And sing lots of your favorite hymns too!
---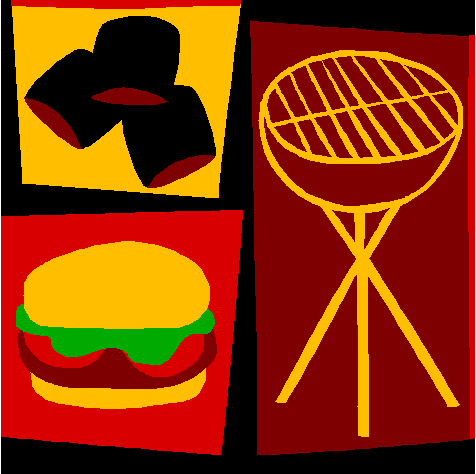 Fellowship Lunch to Follow Music Service

The Relay for Life team will provide a COOK-OUT after the 10:30 service on June 30. There will be grilled hamburgers, hotdogs, and all the "fixin's". Come and enjoy a taste of summer with your church friends!

All donations for the lunch will support the American Cancer Society's "Relay for Life."
---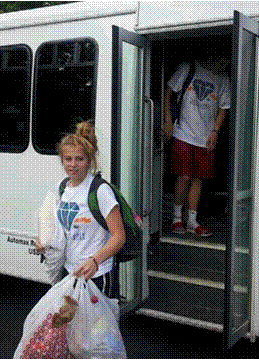 Youth Updates

We are so thankful that our Youth and Leaders returned safely on Saturday from their mission trip to Cairo, Illinois. Thank you for your ongoing support that allows them to represent Mt. Carmel so well!

Watch for more information about the mission trip in upcoming newsletters and on Youth Sunday, August 4th.

Now that the Mission Trip is complete, the next summer youth event is the Youth Camping & White Water Rafting Trip on July 12 - 14. Youth are reminded that if you plan to attend, you need to let Kaylen know as soon as possible so that plans can be made for transportation and rafting space. Cost of the trip is $70.00 per person.
---
MUST Ministry - Summer Lunch Program
There are still openings to help MUST ministries this summer to prepare lunches for local children who would normally get free lunches during the school year. We are supplying the space, as well as some of the volunteers to help with this ministry.
If you would like to volunteer to pack lunches, help with distribution or organization, please contact the church office.
---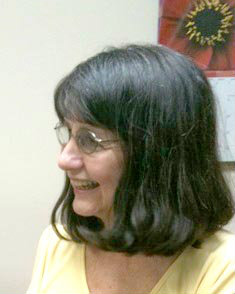 Children's Ministry News:
Sunday School:
There is no Sunday School this week because of the combined 10:30 worship service. Childcare will be available for children in preschool and under.

Children Sing in Worship:
The Children will sing our VBS theme song, "Stand Together" at the combined worship service. We need as many children as possible to stand together and sing loudly, so please plan to attend!

Wacky Wednesday:
Wacky Wednesday this week is Cooking Club. We are making "choose your own filling" quesadillas, a red, white and blue trifle dessert and rice krispy Yummies. As a service project, the children will decorate lunch bags for the MUST Ministries lunch program. Our food related games are fruit basket turnover, hot potato and tacos and spaghetti.

Please check the back of the Connect Cards in your Sunday bulletin or contact me to register for upcoming Wacky Wednesday fun!

Marian Long
Director of Children's Ministries
children@mtcarmel-umc.org
770-449-4498
---

Open House: Sunday, June 30th,
2-4 PM in the Hope House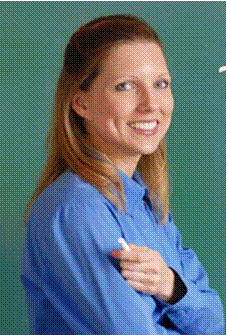 VOLUNTEERS
Needed!



NO Teaching Required!
Interested in helping those with limited or no English language skills? You can change lives - and spread "The Good Word" too!

NO teaching experience needed. Come and learn more!
Refreshments will be provided.

For more info: ted.marcis@gmail.com
---
Book Club

The Mt. Carmel Book Club will not meet in July, but will resume on Friday, August 2, 2013. Watch for more information on what book they will be reading!
Please join with others in our church family in praying this week:

CONCERNS:
Lane Shutt's mother, Polly in LaGrange, GA - healing of leg wound
Ted Marcis' sister - awaiting results of biopsy
Chris Bolton's friend Gayle - death of one brother, the other brother has cancer
Families who we hosted last week in Family Promise
Philip - needs a stable job / for expected baby to be healthy
Ken Smith - ongoing cancer treatment
Ken's step-father Chuck: major heart surgery
Step-mother of Penny Millar
Julie Samples' Aunt Janet
Phil Griffin's father - hospitalized with chest pains, but better now
Diane Smith's neighbor - double mastectomy
All those listed in private prayer concerns

THANKSGIVINGS:
Our church and church body
Bob Jones - safe scouting trip & church support of scouting
Jacque Tapley - Family Promise experience at Mt. Carmel
Sam Tapley - being able to help others / Jesus took away God's wrath
Lori Anderson - youth & leaders home safely from Mission Trip
Marianne Thompson - Ed McDonald's tireless work for Family Promise
Mitcham's wedding anniversary
---
News to Share?
Do you have an article to include in next week's bulletin or newsletter?
Email these to Suzanne Foster or call the church office.

office@mtcarmel-umc.org
5100 South Old Peachtree Road
Norcross, GA 30092
770-449-4498
www.mtcarmel-umc.org