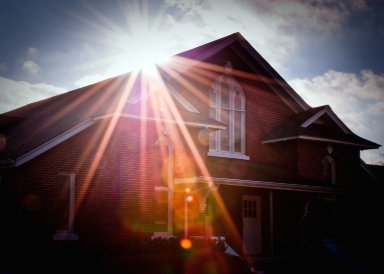 Several people have asked about those who stood on stage with me during ordination. You recognized my husband Ed and our District Superintendent Dr. Ed Tomlinson. But who was that other guy, Rev. Max Vincent?

When I moved home to Georgia to attend seminary and transfer to this conference, Ed, Mark and I purchased a home in Canton, Ga. It was a long trek to Emory, but worth the commute to live only 5 miles from my parents.

While in Canton we attended Orange United Methodist Church. Our 14-year-old son Mark chose it for us, saying "I could know everyone there". Mark instinctively recognized that being a church meant knowing others, not merely attending a service.

Soon after, Rev. Max Vincent was appointed to serve as the minister of Orange UMC. I needed a mentor for a seminary class, and Max jumped in, went through the training at Candler, and met with me on a regular basis. He generously opened his pulpit to meet my preaching requirements, and encouraged me to take on a wide range of leadership positions within the church.

Each week Max and I met to discuss these experiences, and to think theologically about what was happening within the church. Not only was Max generous in his time, but he was honest in his reviews. It's easy to find someone willing to provide praise. On the other hand, it's rare to find someone willing to speak truth about areas in which improvement is needed.

After my official mentorship ended and I took a position as Associate Minister in Marietta, Max and I continued to meet together for prayer. Each Monday morning, before yet another long commute, we met in a nearby indoor playground at a McDonald's restaurant. At that hour there were few children running about!

I cannot speak strongly enough of how much I needed someone to pray with during those first years of ministry. There were times when I struggled with the hurt and pain that I encountered. I had no words to pray and needed to hear Max's prayers expressing God's longing for healing for the world. There were times when I was tired from praying for others; I needed to hear someone praying for me. I trust that, in turn, God used my words and prayers during the times when Max experienced difficulties.

The stole that ordained ministers wear represents a "yoke" binding ministers together in service to Christ. We are not "Lone Rangers", alone on the frontiers, but in service together. I am thankful that Max, with whom I had shared so much in prayer, could place this stole on me.

I am not alone in my need for prayers, or my need to be part of a church. We are created in the image of a Trinitarian God of three persons; we're not meant to live isolated lives. Early on, God said that it was not good for that first person, Adam, to be alone. None of us are meant to be alone.

Our son Mark was wiser than he knew when he said that he wanted to be part of a church where he could know others. It's in these friendships and experiences together that we grow more deeply into the people we were created to become; we help one another grow in our relationship with God.

I hope that you have found that at Mt Carmel—a church where you can know others as you come to know God more and more deeply.

I'll see you this Sunday,
Pastor Cyndi

---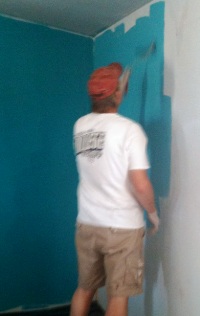 Youth Mission Trip Update

Please keep our nine youth and three leaders in your prayers this week as they work at painting, house repair and childcare in Twin Pines, New Mexico! We have had a text that on Monday they were painting the inside of a church and re-roofing a one room house.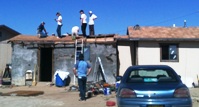 I'm sure they'll have great stories to tell when they return! More photos will be posted on the church Facebook page.
---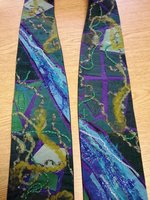 Thanks to the Congregaton

Dear friends,

Thank you for the generous gift you gave for ordination. The stole is one of the loveliest I have seen; yet even more precious and treasured since it is a gift from you.

I am so thankful for you.
Pastor Cyndi
---
Welcome the Newest Member of the North Georgia Family Counseling Center!

Holly Tickle is joining North Georgia Family Counseling Center as an Affiliated Therapist starting in June. Holly earned a B.A. in Psychology and Religion from Flagler College (1983) and a M.Div. from Columbia Theological Seminary (1990). She became an ordained Presbyterian minister (PCUSA) in 1990 and has served as Associate Pastor for Pastoral Care at Pleasant Hill Presbyterian Church in Duluth since 1990. Holly became licensed as a Marriage and Family Therapist in 2010.

Holly's pastoral counseling ministry has been one of caring for people who are dealing with difficult life issues. She helps couples who are struggling in their relationship find new ways of relating and living together. She counsels families who are grieving. Holly works with young adults and adolescents going through difficult life transitions. She offers counseling and resources to those individuals who are dealing with depression or anxiety.

Holly has led Caring for Aging Parent's groups, Grief Groups, Parenting Support Groups, Marriage Workshops, Women's Retreats and more. She is married with three young adult children.

Holly will be providing confidential counseling for individuals, couples and families at Mt. Carmel Methodist Church. She says she is excited to be working with Dr. Boyd Whaley and looks forward to joining him in offering counseling to the community and developing a healing ministry for families.

If you would like to make an appointment with Holly, you can reach her at 404-784-6313 or email her at hollytickle@gmail.com. You can also go to her web site at hollytickle.com.
---
Sunday School:
The lesson for this week in our summer series is called "In the Desert" and is based on Matthew 4:1-11 and Jesus' temptation in the desert. The children's focus is that Jesus chose to serve and worship God and we can too.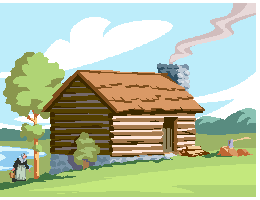 First Wacky Wednesday of the Summer!
Mt. Carmel Heritage Day, June 27th from 10:00 a.m. until 1:00 p.m. - We will play games, make crafts and learn about the history of early Norcross from Carl Garner.
Register by Monday June 25 at: children@mtcarmel-umc.org
Also bring a lunch and wear sneakers. Hope to see lots of you there!
Director of Children's Ministries
---
Ladies Day at Lake Hartwell!

All women of the church are invited to join the Mt. Carmel Day Circle for Ladies Day at Lake Hartwell on Tuesday, June 26!
Margaret Crawford has generously offered her lake house at: 1218 Beaver Run, Anderson, SC 29625 (90 minute drive from church and 45 minutes north of Commerce). Carpooling is available!

Everyone will meet at the lake house by 1:00 p.m. We will have light refreshments and a devotion, boating and fun, followed by dinner at the Galley Restaurant. http://www.portmanmarina.com/ Expected return time is approximately 9:00 p.m.

Please RSVP to Margaret Crawford at:
770/595-5720 (cell) or margaret@halcrawford.org

If you plan to drive, please contact Margaret for directions.
If you'd like to carpool, contact Barbara Cooper, barbarascooper@comcast.net or 770-248-9792; or Annette Rogers, annette9616@bellsouth.net or 678-474-9616.
---
United Methodist Men's Meeting

ALL MEN OF THE CHURCH are invited to the next United Methodist Men's dinner and meeting on Thursday, June 21st. They will meet in the Fellowship Hall at 7:00 PM.
---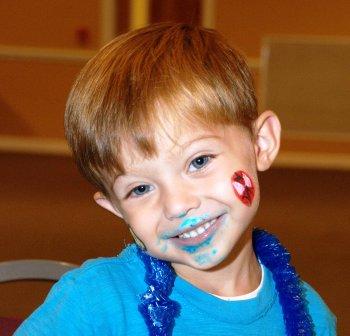 Last Chance for Directory Photos!

If you haven't turned in a photograph for our new Church Directory, please do so THIS WEEK! The deadline has been extended, but the printing will begin soon.

You may either send a photo online to Donna Riviere, or drop one by the church office.

If you have already turned in a photo, please check one of the drafts of the directory posted in the Fellowship Hall or at the back of the Sanctuary on Sunday. Make any changes needed there.
---
Lola Belle Young Night Circle

All women of the church are invited to join the Lola Belle Young Night Circle for their dinner and meeting on Thursday, June 25th at 6:30 p.m. in the Fellowship Hall.

As June is "Father's Day Month", the Program for the meeting will be "Celebrating our Fathers," coordinated by Vicki Walden. For this member-interactive program, Vicki requests that everyone bring a picture of their fathers or spiritual fathers for a "match game" and that each attendee be prepared to spend a short time (3 minutes) sharing the spiritual influence of their fathers to include short stories, favorite hymns and Bible verses. This sharing event is a wonderful opportunity for all members to get to know more about each other. This program mirrors the same Mt Carmel UMW program, "Celebrating our Mothers," held in May, 2011. The evening will also include dinner and a brief business meeting.

Please RSVP to the church office, 770-449-4498.
---
Family Promise Guests Coming Soon!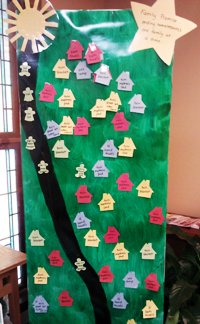 On July 8 - 15, and August 5 - 12 our Family Promise guests will be with us and preparations are well underway! In the foyer near the sanctuary door, you will see the Family Promise "tree" with needed items attached. If you would like to help provide these items, just take one or more tags and sign your name on the sheet nearby. Then do your shopping and bring the items back to the same area in the foyer.
Thank you in advance for sharing hospitality and hope with these families in transition!
---
Meeting the Mission

The Joel Committee invites your input about how we fulfill our mission statement, "Live, Love, Learn, Labor following the example of Christ". In addition to the Administrative Board and Council on Ministries, we invite all members and friends of Mt Carmel to discuss how we can better understand and focus on our mission. Together we are reading Simple Church by Thom Rainer and Eric Geiger, and meeting July 8, 22, and 29.

Reserve lunch and share your reflections by contacting the church office. Copies of the book are available in the church library and for purchase in the church office.
---
This year's Homecoming service, August 19, will have the theme "Homecoming" . The Bible is full of stories of coming home! Jacob returns home years after he stole his brother's inheritance and blessing. The prodigal son returns home after wasting half of his family's fortune. Ruth goes "home" with Naomi to a land in which she had never been.

During the weeks that lead to Homecoming, we will prepare by sharing our stories of homecoming in the church newsletter. Is there a time you were away from Mt Carmel and returned to your church home? Perhaps you had never been to this church, but the first time you visited you knew you were "home".

Please write a paragraph or two with your story! Or, if you prefer, tell your story and the worship committee will write this for you. Send your story to (office@mtcarmel-umc.org) or call the church office (770-449-4498).
---
Please join with others in our church family in praying the thanksgivings and intercessions named in worship last Sunday and during the week:
CONCERNS:
Youth and Leaders on Mission Trip in New Mexico
Everyone traveling
Kelly Hinson's parents
Collier Family: loss of dad of two teenagers
Laraine Downey's brother - cancer
Sam Tapley's friend Pat - chemo treatment
Thomas - new job
LaShanda - strength
Jerri Phillips - pain relief
THANKSGIVINGS:
Pastor Cyndi's ordination
Chris Bolton: Ruby & Henry back from vacation!
Sam Tapley: God's work in him this week
Lila Hunter: brother & father healed relationship after 12 years
Garner's children visiting
Sherry Blackwood - great family reunion
David & Cyndi Jones - blessed by Billy Graham training
---
News to Share?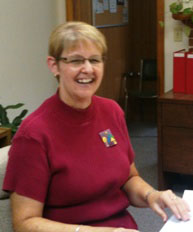 Do you have an article to include in next week's bulletin or newsletter?

Email these to Suzanne Foster or call the church office.

office@mtcarmel-umc.org
5100 South Old Peachtree Road
Norcross, GA 30092
770-449-4498
www.mtcarmel-umc.org