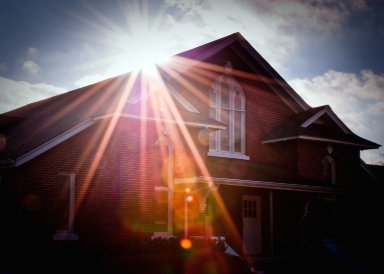 February 12, 2013
In this issue:
From the Pastor
New Member
Ash Wednesday
UMW Woman of the Year
Thank You
Children's News
Worship Arts
Dinner Theatre
Lenten Dinners
Preschool News
Family Promise
Habitat Build
Scout Sunday
Sunday's Prayers
Save the Date
In Worship this week
Birthdays / Anniv.
NCM
Counseling Center
Save the Date...
YOUTH REHEARSAL


FEB. 13 - 5:30 PM
YOUTH HALL



ASH WEDNESDAY


FEB. 13
POT LUCK DINNER - 6:00PM (FH)
WORSHIP SERVICE -
7:00 PM (S)

WED. NIGHT STUDY /
CHOIR PRACTICE /
WOMEN'S STUDY
FEB. 13 -
FOLLOWING WORSHIP



PRESCHOOL CLOSED


FEB. 15



PAVEMENT POUNDERS


FEB. 16 - 8:00 AM
MEET AT CHURCH



RELAY FOR LIFE MTG.


FEB. 17 - 12:00 PM
ROOM 112/114



YOUTH REHEARSAL


FEB. 17 - 3:30 PM
FELLOWSHIP HALL



WORSHIP COMMITTEE


FEB. 17 - 5:45 PM
ROOM 112/114



SUNDAY NIGHT STUDY


FEB. 17 - 6:00 PM
COUNSELING CENTER



PRESIDENT'S DAY


FEB. 18
OFFICE and PRESCHOOL CLOSED



LUKE STUDY


FEB. 18 - 7:00 PM
HOPE HOUSE



UMW DAY CIRCLE


FEB. 19 - 10:30 AM
FELLOWSHIP HALL



BROWN BAG STUDY


FEB. 19 - 11:30 AM
HOPE HOUSE



LENTEN DINNER


FEB. 20 - 6:00 PM



YOUTH SET CONSTRUCTION


FEB. 22 & 23
DOWNSTAIRS ROOMS



WORSHIP ARTS MTG.


FEB. 23 - 10:00 AM
HISTORY ROOM



SCOUT SUNDAY


FEB. 24



NGFCC BOARD MTG.


FEB. 24 - 12:30 PM
COUNSELING CENTER



BOOK CLUB MEETS


MARCH 1 - 7:00 PM
HOPE HOUSE



COUNCIL ON MINISTRIES


MARCH 3 - 4:30 PM
ROOM 112/114



YOUTH DINNER THEATRE


MARCH 8 & 9 - 7:00 PM
FELLOWSHIP HALL
Birthdays this week:
Karson Jarrett
Pat O'Nan
Haley Bolton
David Bell
Debbie Ruhl
Anne Greene
John Carroll
Richard Smith
Anniversaries this week:
None this week
North Georgia Family Counseling Center

Family Wellness
through Counseling, Education and Research

Mt. Carmel proudly supports the North Georgia Family Counseling Center.
678-242-9355
ngfccumc@gmail.com
www.ngfccumc.org
Norcross Cooperative Ministry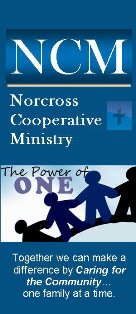 As one of the founding churches of NCM, we encourage your support assisting those in need in our area.

For more information on NCM, see their facebook page.
This Sunday I walked into the sanctuary with a three point sermon about the first line of the Lord's Prayer (Our Father, who art in heaven, hallowed be thy name):
We can call God "Abba", because Abba (Daddy) is the type of relationship God longs to have with us.

We say hallowed—holy—because God is everlasting, all powerful, awe-inspiring, and magnificent. God is infinite.

An argument about why we need to know both points one and two.
But something happened during the 8:30 service. I was about to move into the second point, and I felt a little nudge that seemed to whisper, "stop". Somehow, deep within, I knew that enough had been said.

Part of me hesitates to share this. I imagine Johnny Carroll standing at the back of the sanctuary waving a sign saying, "Stop. Enough." Can't you hear him say, "there was a nudge to stop you"?

I'm glad that for once I listened, rather than my usual practice of barreling on with my already made plans. Going further would have diluted the message of an Abba Father who hears us cry out in the night, who longs to hold us and wipe away tears, who longs to laugh with us and share our lives. To know God as "Abba" is enough.

Paul wrote that through Jesus Christ and the Holy Spirit we are adopted as God's children. When we cry, 'Abba! Father!' that very Spirit bears witness with our spirit that we are children of God (Romans 8:15-16).

Paul doesn't quote all the Lord's Prayer, just the beginning.

Father! Abba!

To know who we are and whose we are—sometimes that is enough.

I'll see you this Sunday,

Pastor Cyndi
---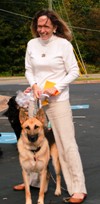 New Member!

Welcome Kathleen Moore who joined Mt. Carmel on Sunday, February 10, 2013.

Kathleen has attended Mt. Carmel for some time, but we are especially happy to have her as an official member of our church family!



---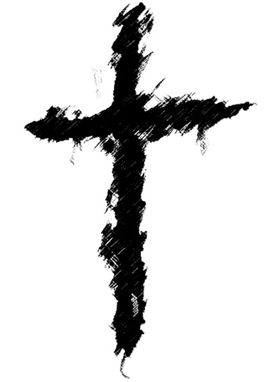 Ash Wednesday
February 13, 2013:

6:00 PM: Potluck Dinner
7:00 PM: Worship Service

The Ash Wednesday service is appropriate for older children. A nursery will be provided for infants and toddlers.
---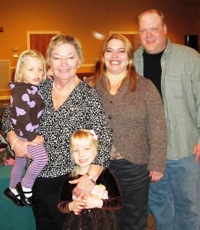 "Woman of the Year!"

CONGRATULATIONS to Lane Shutt, our 2013 UMW "Woman of the Year"!

Lane is involved with many ministries at Mt. Carmel, including SPR Chair, Member Care volunteer, UMW Nominations Committee member, Night Circle member, and has hosted our annual UMW retreat at her lake house many times.

Lane and her family were honored at Sunday's brunch. Thank you, Lane, for all you do!!
---
Thank You

Thank you so much for the beautiful basket of flowers Mt. Carmel sent for my father's funeral. They are lovely and I appreciated them so much. He was a special person.

Sincerely,
Marian Long
---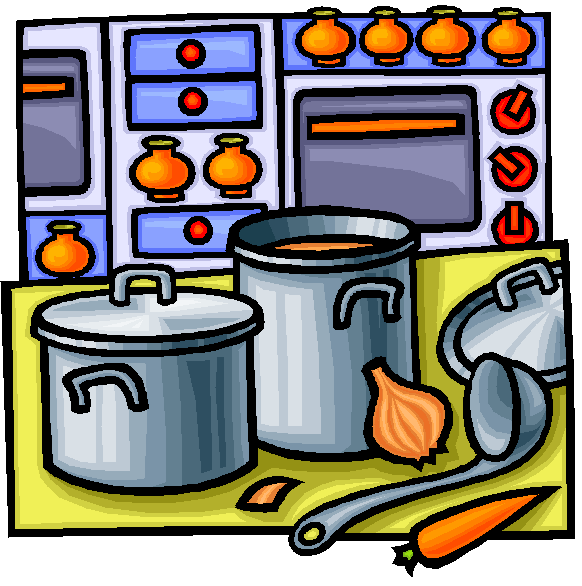 Wednesday Lenten Dinners and Study

Mark your calendars for Lenten dinners at 6:00 p.m. each Wednesday, February 20th through March 20th.

After dinner Pastor Cyndi will lead a study for all ages together on praying with colors, beads, words, lines and palms. Dinner and study end by 7:00 p.m.

Invite a friend to join us each Wednesday!

Dinner menu for February 20th:
Soups, Stews, Chowders & Chili
bread / crackers
fresh green salad
cool fruit salad
assorted desserts
tea & lemonade

Adults: $6.00 / Children 12 & under: $3.00 / Family Max: $20.00
Proceeds benefit the Mt. Carmel United Methodist Women's Missions.
---
Sunday School:
The lesson this week is Jesus being tempted in the desert. The children will focus on the message that just as God's word helped Jesus, God's word can also help us when we are tempted.
Ash Wednesday Service 7:00 p.m.
The Ash Wednesday service is appropriate for children to attend. The service is short and the children really like the ritual of having a cross marked on their foreheads. There will be a nursery for toddlers and under.

Lenten Dinner Activities
Each Wednesday until Holy Week - 6:00 p.m.
Immediately following dinner, Pastor Cyndi will lead workshops on prayer. These are child friendly and helpful for all ages. While the children wait for others to finish eating, I will play games with them. They will then join their families for the activities. The Program should be finished by 7:00. Come join the wonderful fellowship and delicious meals.

Save the Date: Vacation Bible School! June 3-7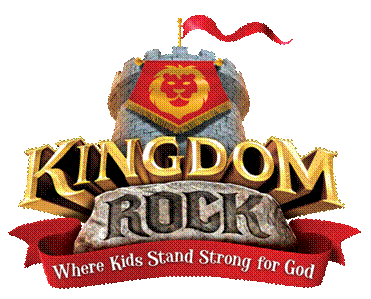 Marian Long
Director of Children's Ministries
---
Worship Arts Team to Meet

It's time to get our brains together again and talk about ways to enrich worship in the coming months!

On the agenda will be Stations of the Cross during Holy Week, the Eastertide season (from Easter to Pentecost), and Pentecost Sunday. The Worship Committee will have met the week before to give us themes and overall guidance.

I hope you can join us and share in the collaborative process. All sorts of skills are needed, and many heads are definitely better than a few! The meeting will be in the History Room at the back of the sanctuary at 10:00 AM and will finish by 11:30. This is an open invitation, so spread the word. Contact Barbara Cooper for more information.
---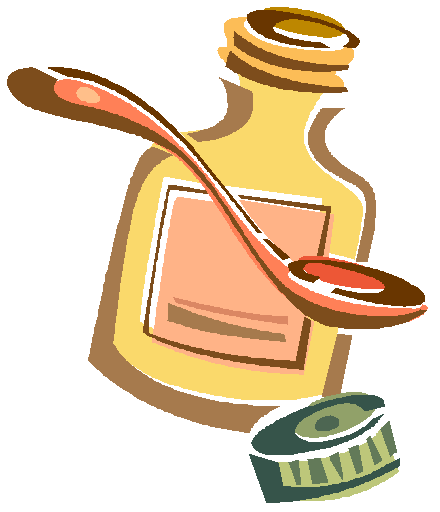 Youth Dinner Theatre:
March 8 and 9

Find the cure for whatever ails you at the Mt. Carmel Youth Dinner Theatre production of IS THERE A DOCTOR IN THE HOUSE? by Tim Kelly.

Based on the comic plays of Molière, it's the tale of sweet Lucy Canary, daughter of the overbearing mayor and his fluttery wife. Lucy loves Lester Goodbe, a likeable cowboy, but Lucy's father insists that she marry Otis Lackginger, a rich, old coot with one foot in the grave. Lucy pretends to lose her voice to stall the marriage, and everyone goes on a search to find a doctor to cure her. And what a passel of phony medics they find - the town quack, a hen-pecked cowboy, a medicine showman, and a gypsy!

Performances are at 7:00 pm on Friday, March 8, and Saturday, March 9. Tickets are $20.00 for adults, $15.00 for students, and $10.00 for children 5 – 10. (Childcare is provided for children five and under with dinner: $3.00) Tickets are available at the sales table on Sunday, or at the church office at office@mtcarmel-umc.org or (770) 449-4498.

Seating is limited, so please order your tickets today! And remember – laughter IS the best medicine!

IS THERE A DOCTOR IN THE HOUSE? is produced by special permission with Contemporary Drama Service, Meriwether Publishing Ltd.
---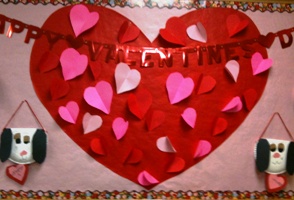 Preschool News
Dear Friends,

We are so excited about Valentine's Day! Our parties are on Wednesday and Thursday, February 13 and 14, so be sure to come to the parties beginning at 12:30. The children will have a valentine for all their friends and will spend a big part of the festivities passing out their notes of love and reading the ones they have received. These are parties made in heaven! A little snack, a little postman action, and a kiss or two will fill all hearts with joy and love. You don't want to miss the fun!

Friday, February 15 and Monday, February 18 are snow make-up days for Gwinnett County Schools, and since no days have been used, we are on a long weekend! That means no school for us or the students in Gwinnett County. We will resume on Tuesday, February 19.

Terry Boettcher, our favorite speech and language pathologist, will be with us on Wednesday, February 20 beginning at 9:30. If you have a child age 2 1/2 or older, please consider having his speech, language, and hearing tested in the warmth of our school. The cost has not changed for 10 years - $20.00 for early identification and intervention! Terry will also sign the Georgia State Health Form 3300 for rising kindergarten students. Paperwork has been sent home!

Thank you all for registering for the fall! We are in very good shape but still have openings, so get the word out! We want to be full when we begin in September!

In joy and love,
Lorrie
---
Family Promise Needs Our Help!
Did you appreciate helping the homeless during the summer? Wish we didn't have to wait until summer to host again?

Make a difference now as Mt Carmel helps Berkmar UMC host Family Promise on Saturday, March 2. Please note this will be at BERKMAR UMC, not at our church.
9am-Noon: Morning Host (provides breakfast) (2 people needed)
Noon-2:30: Early Afternoon Hosts (2 people needed)
2:30 - 5:00: Late Afternoon Hosts (2 people needed)

Please contact Ed McDonald (678-983-5588) if you are able to help.

Can't be part of the Mt Carmel crew? Other openings are available March 1, 2, and 3 for dinner providers, fellowship hosts, overnight hosts, and van drivers.

Email Ed McDonald the dates and times you'd like to serve.
---

Habitat Build Coming Our Way!

For several years, members of Mt. Carmel have expressed interest in being part of a Habitat Build. This is our year!

Mt. Carmel has reserved two dates, April 13 and May 11, for the District Habitat Build.

Reserve one or both dates to guarantee your spot in the build! office@mtcarmel-umc or 770-449-4498.
---
Scout Sunday
February 24, 2013

Mt. Carmel gladly supports scouting by providing meeting space for Cub Scouts, Boy Scouts, and Daisy, Brownie, Junior and Cadette Girl Scouts during the year!

On February 24th we will recognize scouting during our worship services. We would love to have all of our scouts join us. Cub Scouts and Girl Scouts are invited to the 9:30 service, and Boy Scouts to the 11:00 service.

Everyone is invited to gather in the Fellowship Hall for doughnuts and coffee before going into the worship services.

Scouts who would like to participate in the service should contact Steve Riviere, or the church office to sign up.

We hope to see many of you there.
---
Please join with others in our church family in praying this week:
CONCERNS:
Cheryl Martin's father, Mr. Welch (had a fall), and brother J.
Nesbit family - sister died in fire
Leonard & Geri Siviero - Leonard health issues / Geri caregiver
Vicki Walden's co-worker Nena - cancer
Eric - lost contracting job last week
Grogin's grandparents - safe return from vacation
Mary Rezzuto & family - cancer
Jean Raymond - shingles
Virginia Mitchell - hospitalized
Jensen family friend, Alfredo - hospitalized
Arlo Ferguson - cancer
Death of Carl, cousin of Jeanne Manget & Carl Garner
Good health for everyone
George Hunter's parents / Lila Hunter's brother
Sharon - cancer - friend of Ted Marcis
Bowery family - death of husband of former Mt. Carmel organist
Sherry Blackwood's young cousin - cancer treatment
THANKSGIVINGS:
Mandy & Matt Haecker - new baby in church
---
News to Share?
Do you have an article to include in next week's bulletin or newsletter?

Email these to Suzanne Foster or call the church office.

office@mtcarmel-umc.org
5100 South Old Peachtree Road
Norcross, GA 30092
770-449-4498
www.mtcarmel-umc.org