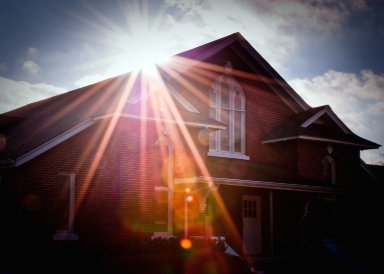 June 12, 2012

In this issue:
Pastor Cyndi Away
Children's News
Father's Day Carnations
Disciple Study
Family Promise
Joel Committee
Homecoming
Preschool
Sunday's Prayers
Save the Date
In Worship this week
Birthdays / Anniv.
NCM
Counseling Center
NORTH GEORGIA ANNUAL CONFERENCE
ATHENS, GEORGIA
JUNE 12 - 14
NO FRIENDLY NEIGHBORS LUNCH THIS MONTH





BUS TO ANNUAL CONFERENCE


JUNE 12 - 4:00 PM
LEAVES MT. CARMEL



ORDINATION SERVICE


JUNE 12 - 7:00 PM
ATHENS, GEORGIA
PAVEMENT POUNDERS


JUNE 16 - 7:30 AM
MT. CARMEL
FATHER'S DAY


JUNE 17
(NO YOUTH EVENTS)



YOUTH MISSION TRIP TO NEW MEXICO


JUNE 17 - 24



GENESIS STUDY BEGINS


JUNE 18
7:00 PM - HOPE HOUSE



MEN'S CLUB DINNER / MEETING


JUNE 21 -7:00 PM
FELLOWSHIP HALL



UMW NIGHT CIRCLE


JUNE 25 -6:30 PM
FELLOWSHIP HALL



PLANNING FOR LEADERSHIP MEETING


JUNE 26 - 4:00 PM
HOPE HOUSE



DAY CIRCLE TO CRAWFORD LAKEHOUSE


JUNE 26



WACKY WEDNESDAY


JUNE 27
10:00 AM - 1:00 PM
LOWER HALL



CHAPEL IN THE WOODS TO HERITAGE CENTER


JUNE 30 - 8:30 AM



FAMILY PROMISE TRNG.


JULY 1 - 12:30 PM
FELLOWSHIP HALL



COUNCIL ON MINISTRIES


JULY 1 - 4:30 PM
RM 112/114



INDEPENDENCE DAY


JULY 4
OFFICE CLOSED



FAMILY PROMISE GUESTS


JULY 8 - 15



CHURCH LEADERSHIP DISCUSSION


JULY 8 - 12:00 PM
LOWER FELL. HALL



FRIENDLY NEIGHBORS


JULY 10 - 11:30 AM
FELLOWSHIP HALL
Birthdays this week:
Ann Jeth
Chris Ragon
Lois Salter
Andrew Smith
Sylvia Brigman
Kristi Jowers
Lucile Jones
Zachary Bond
Anniversaries this week:
Charles & Ann Joyner
Marcus & Janis Hoge
Jesse & Allison Piepmeier
Gunther & Shelia Trentini
Norcross Cooperative Ministry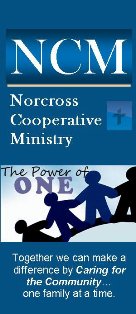 As one of the founding churches of NCM, we encourage your support as they assist those in need in our area.

For more information on NCM, see their facebook page at
www.facebook.com
/norcrosscm.
North Georgia Family Counseling Center

Family Wellness
through Counseling, Education and Research

Mt. Carmel proudly supports the North Georgia Family Counseling Center.
678-242-9355
ngfccumc@gmail.com
www.ngfccumc.org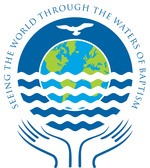 Pastor Cyndi Away at Annual Conference

June 12 - 14 is the North Georgia Annual Conference week in Athens, Georgia. Pastors and lay delegates from the entire conference will meet to worship and carefully consider decisions they will make for our church.

Pastor Cyndi McDonald will be ordained as an "Elder in Full Connection" at the Commissioning Service on June 12th also. A very exciting time - we are so happy to be able to share it with her!

Please keep all of these in your prayers for a good week!
We start our Summer series of lessons on the storie
s
of Jesus. This week's lesson is from Luke 2:39-52 and is the
only story in the Bible about Jesus as a boy. Kathy Sigmon and Mercer Griffin are teaching.

VBS Volunteers:
Thank you so much to all the wonderful volunteers who helped with VBS.

Jan Dodd, Christine Werdebaugh, Donna Riviere, Andy Loftis, Jerry McDonald, Chris Bolton, Julie Samples, Ronda Bendig, Dena Sama, Diedre Agustin, Jenn Abbott, Andria Parker, Sara Rogers, Sam Medinger, Cathy Smith, Kaylan Short, Lorrie Ignatius, Jesse Javore, Vanessa Correa, Deb Pittman, Cheri Proels, Lisa Klaren, Sherry Blackwood, Cyndi McDonald, Annette Rogers, Barbara Cooper, Trevor Jones, Johnny Roe, Will Thompson, Mariah Hinson

Crew Leaders:
Krupa Chudasama, Andrew Correa, Sammi Rowell, Tarin Hinson, Lydia Thompson, Eva Proels, Theo Lumpkin, Allie Bell, Mycah Blanton, Paige Medinger, Darsha Chudasama, Diska Chudasama, Julius McClarin, Vandan Chudasama, Kishan Chudasama, Katie Semple, Naymish Vaghela, Mackenzie Gallagher

Others:
Phil Griffin, Hal Brickle, Alicia Long, Maxine Follmer, Bob Jones, Marlene Porter, Tim Foster, Charlie Price, Judy Bagwell, Sam Tapley, Jackie Tapley, Johnny Carroll

Wacky Wednesdays - 10:00-1:00:
The first Wacky Wednesday will be on June 27 and it's Mt. Carmel Heritage Day. We are going to pretend we are kids in 1827 and do some things children did back then. We will also have a special person (Carl Garner) tell us about the history of this area.

Register by Monday June 25 at: children@mtcarmel-umc.org
Also bring a lunch and wear sneakers. Hope to see lots of you there!

Director of Children's Ministries
---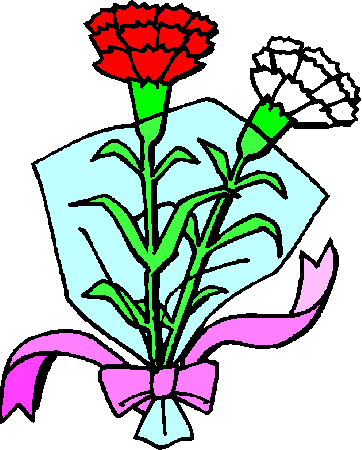 Father's Day Carnations

On Father's Day, June 17th, carnations will be placed on the altar in honor or in memory of our Fathers. If you would like to purchase a carnation, please fill out the form in the Sunday bulletins, or contact the church office by Thursday, June 14, 2012.

Cost: $10.00
~ includes vase, carnation with greenery and baby's breath ~
~ white carnation in memory of ~ red carnation in honor of ~

Please make your check payable to Mt. Carmel UMC marked for "Carnation". All proceeds will go toward the Youth Summer Mission Trip to Twin Pines, New Mexico. Thank you!
---
Summer Disciple Bible Study

In the beginning . . ." These first words in Genesis are some of the most familiar words in all the Bible. But after creation, what is next? How do stories from Genesis help New Testament people live the faith?

Join Pastor Cyndi and Kaylen Short as they lead us in a 12-week study of Genesis on Monday evenings (except UMW nights) at 7 pm. Register and purchase a book by contacting the church office 770-449-4498, office@mtcarmel-umc.org. Read Chapter 1 to prepare for the first class on June 18.
---
Family Promise Guests Coming Soon!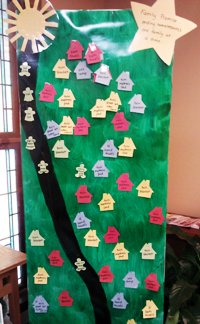 On July 8 - 15, and August 5 - 12 our Family Promise guests will be with us and preparations are well underway! In the foyer near the sanctuary door, you will see the Family Promise "tree" with needed items attached. If you would like to help provide these items, just take one or more tags and sign your name on the sheet nearby. Then do your shopping and bring the items back to the same area in the foyer.
Thank you in advance for sharing hospitality and hope with these families in transition!
---
Meeting the Mission

The Joel Committee invites your input about how we fulfill our mission statement, "Live, Love, Learn, Labor following the example of Christ". In addition to the Administrative Board and Council on Ministries, we invite all members and friends of Mt Carmel to discuss how we can better understand and focus on our mission. Together we are reading Simple Church by Thom Rainer and Eric Geiger, and meeting July 8, 22, and 29.

Reserve lunch and share your reflections by contacting the church office. Copies of the book are available in the church library and for purchase in the church office.
---
It was a great week at VBS and one of the wonderful things we will be doing on our camp week is making the same kind of bubbles that you see in the picture! I am not above borrowing fun ideas for our children in August and know that everyone will have fun playing with them! I think the most fun was using the colander to make really tiny bubbles. Oh, we are so clever!

I really hope you are making a point of inviting new people to take a look at our website and helping them get acquainted with our program. Slowly but surely we are registering new families and I look forward to a great year together. It will be interesting to see how we all do with that 5th day!

With the time we have this summer, I am hoping that you are taking advantage of the library and story time that is offered each week. I also hope that you are having a lot of down time at the pool, playground, and ball field and wearing lots of sunscreen!

In joy and love,
Lorrie
---
Homecoming - August 19, 2012

This year's Homecoming service, August 19, will have the theme "Homecoming" . The Bible is full of stories of coming home! Jacob returns home years after he stole his brother's inheritance and blessing. The prodigal son returns home after wasting half of his family's fortune. Ruth goes "home" with Naomi to a land in which she had never been.

During the weeks that lead to Homecoming, we will prepare by sharing our stories of homecoming in the church newsletter. Is there a time you were away from Mt Carmel and returned to your church home? Perhaps you had never been to this church, but the first time you visited you knew you were "home".

Please write a paragraph or two with your story! Or, if you prefer, tell your story and the worship committee will write this for you. Send your story to (office@mtcarmel-umc.org) or call the church office (770-449-4498).
---
Please join with others in our church family in praying the thanksgivings and intercessions named in worship last Sunday and during the week:
CONCERNS:
Friend of Trentini's: lost nephew in boating accident
Friend of a member: Mark - death of his mother
Alex Proels' father - recovery from surgery
THANKSGIVINGS:
Great VBS - thanks to volunteers
Jay Nichelson: passed truck driver training for new job
Birthdays of Mackenzie Gallager & Casey Bell - both 15
Mandy Trentini Haecker and husband Matt expecting a baby
---
News to Share?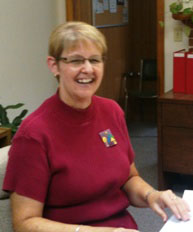 Do you have an article to include in next week's bulletin or newsletter?

Email these to Suzanne Foster or call the church office.

office@mtcarmel-umc.org
5100 South Old Peachtree Road
Norcross, GA 30092
770-449-4498
www.mtcarmel-umc.org