In the Newsletter this Week:
From the Pastor
Stewardship Presentation
Combined 10:30 Service & Soup Lunch: Oct. 27

Children's Art on Bulletin Covers

All Saints Sunday: November 3

Red Cross Blood Drive Update

Photography Opportunity Nov. 5 & 6

Children's Ministry

Sunday School
Fall Festival Thanks
Christmas Pageant - December 8

Women's Book Club: November 8 at 7:00 PM
Preschool News
Cheeseburgers for Children
Seminars for Parents of Teens
---
Final Week of the Stewardship Campaign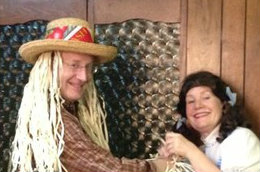 Dorothy meets the Scarecrow.
View this week's episode
here
!
---
Combined Worship Service This Sunday - 10:30 AM - Led by the Mt. Carmel UMW
Please plan to attend the combined worship service this week at 10:30, led by the women of our church.
We are happy to welcome Rev. Lynne Smith, Minister of Education to the North Georgia Family Counseling Center, as our guest preacher.
Lynne enjoys working with the Counseling Center, and she and her husband Ted stay busy raising their three teenage children. P
lease welcome her on Sunday!
The Children's Sunday School classes WILL MEET this week in a combined class for all ages. See more details in the Children's Ministry article below.
-------------------------
------------------------------------------
Soup, Salad & Grilled Cheese Lunch!
Please stay for lunch after church this Sunday!
The Mt. Carmel Youth will provide a tasty lunch of Soup, Salad and Grilled Cheese Sandwiches.
Donations will be accepted to help defray the cost of the Summer Youth Mission Trip.
---

Children's Art on Bulletin Covers
Thank you to Kathryn Raye for her rendition of "The Call of David" that was on the bulletin cover last Sunday!
Watch for more great artwork from our children on upcoming bulletins.
---
All Saints Sunday: November 3
On ALL SAINTS SUNDAY during the worship service we will read the names and light a candle in memory of our loved ones who have died DURING THE PAST 12 MONTHS.
Families of those remembered are invited to take the candle with them at the end of the service.
The names to be read MUST BE SUBMITTED TO THE CHURCH OFFICE. No name will be included in the service without being explicitly sponsored by someone in the congregation. In this way, we respect the privacy of those who wish it, while we celebrate the lives of those who have gone before us.
Please use the space provided on the back of the Connect Card in your Sunday bulletin to submit names, or send them to the church office at 770-449-4498 or office@mtcarmel-umc.org.
---

Red Cross Blood Drive
Update
Thank you to everyone who donated or tried to donate at our Blood Drive last Sunday. We collected 26 pints of blood! Good job!
---
Preschool Invites Us to Picture Day!
The Preschool is happy to have Ms. Ashley from Precious Memories Photography here on
November 5 and 6 to take our pictures with a Christmas background.
The congregation is invited to come and have your photos taken too, between 10:00 and 11:30 or so. C
hristmas cards can be ordered at the same time!
Just contact Ms. Lorrie if you'd like to participate!
---
Children's Ministry News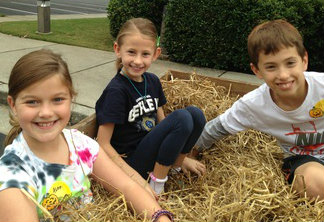 Sunday School
This week is UMW Sunday and is a combined worship service at 10:30 AM.
We will have a combined Sunday School class for children of all ages as well on the blessing God gives to Solomon's Temple, 1 Kings 5:1-5, 8:1:13. We will also practice our Christmas pageant music.
And don't forget that the youth are sponsoring lunch after the service!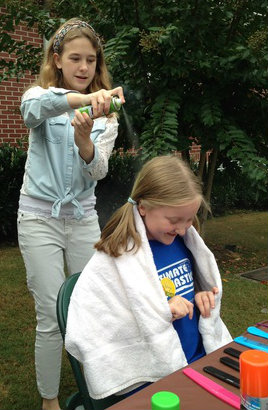 Fall Festival Thank You
A big thank you to everyone that helped at Fall Festival, especially Neil Odom, Joanne Ragon, Pat and Tom Irish, Ed and Cyndi McDonald, Kathy Sigmon and Chris Bolton.
Youth who helped were: Andrew Raye, Casey Bell, Elizabeth Sigmon and Jonas Fogel.
The children loved the cupcakes and the candy donated too. Thanks so much.
Christmas Pageant on December 9:
"O Little Christmas Town"
Parts will be given out on October 27. Play practice begins November 3 at 3:00 in the Sanctuary.
Marian Long
Director of Children's Ministries
770-449-4498
http://mtcarmel-umc.org/#/children
---
Women's Book Club
All women are invited to join the Book Club which will meet in the Hope House on Friday night, November 8th at 7:00 PM.
This month's book is "Leaving Cold Sassy Tree," the unfinished sequel to "Cold Sassy Tree," by Olive Ann Burns.
Contact Chris Bolton or Vicki Walden with any questions.
---
Preschool News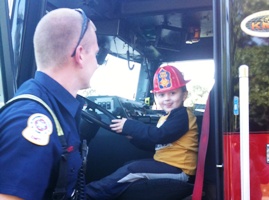 Dear Friends,
We have a busy week with fire fighters visiting and the 4's going to Fire Station #4 on Friday! Everyone is invited to attend sanctuary on Thursday morning at 10:00 when our heroes visit and remind us we need to be vigilant about fire safety and prevention. We hope you will join the fun and relearn something along the way.
Next week we celebrate Halloween on Thursday, October 31 with parties beginning at 12:30. We do not wear costumes to school because we want them to be fully intact for trick-or-treating in the evening. We will just enjoy each other with a craft, a treat, maybe a game or two and possibly a story! Please join the fun and remember what you signed up to bring for the celebration.
On November 5 and 6 Miss Ashley from Precious Memories Photography will be here to take our pictures with a Christmas background. Everyone is invited to have their close-ups done. Ashley begins the sittings at 10:00 and runs until 11:30 or so. Don't forget Christmas cards can be ordered at the same time! Wouldn't that take a lot off your plate if everything was done by the 6th and you had all of Thanksgiving break to send out the cards? I know – we're good.
We have sad news that our favorite Miss Lollie is unable to get the hats to us this year, so we will not have that as a fundraiser. We pray that things go well with Miss Lollie's mom and that we will be back together someday soon.
As always, if you know of someone without a preschool home, please remember us!
In joy and love,
---
Cheeseburgers for Children!
Murphy-Harpst Children's Centers, an agency of the United Methodist Church, is happy to announce a great funding opportunity for our organization.
On Wednesday, November 6, all Cheeseburger Bobby's locations will donate 50% of sales for the entire day to help the severely abused and neglected children receiving our care and treatment.
Please take advantage of this exceptionally generous giving opportunity for children at Murphy-Harpst!
---
Parents of Teens Seminars - November 10 from 2:30 - 5:30 pm at Roswell UMC
Who: Parents and anyone who relates to teenagers
What: Two great seminars: "A Parent's Guide to Understanding the Teenage Brain," and "A Parent's Guide to Understanding Social Media."
When: Sunday, November 10: 2:30 - 5:30 pm
Where: Roswell UMC, 814 Mimosa Blvd., Roswell, GA
Led by Mark Oestreicher and Adam McLane of the Youth Cartel.
Sponsored by the North Ga. Conference Connectional Ministries.
---
Prayers and Thanksgivings
Please join with others in our church family in praying our concerns and thanksgivings this week.
Concerns
Bill & Susan Posey
Ted Klaren's mother - hospice care
Lisa Klaren's mother - skin cancer
Jacque Tapley's company - lay offs / salary cuts
Jacque's co-worker Bill - heart surgery
Chris Bolton's friend Beth - moving to retirement commun.
Chris Bolton's friend Ron - radiation / throat cancer
Marilyn & Loyd McGee's son-in-law in hospital
Janice Murphy - recovering from pneumonia
Lila Hunter's father - not doing well
Thanksgivings
Fall festival fun
David Jones - thanks for prayers for surgery
Diane Smith - sold house
Jerri Phillips' birthday