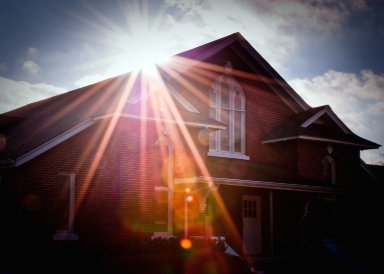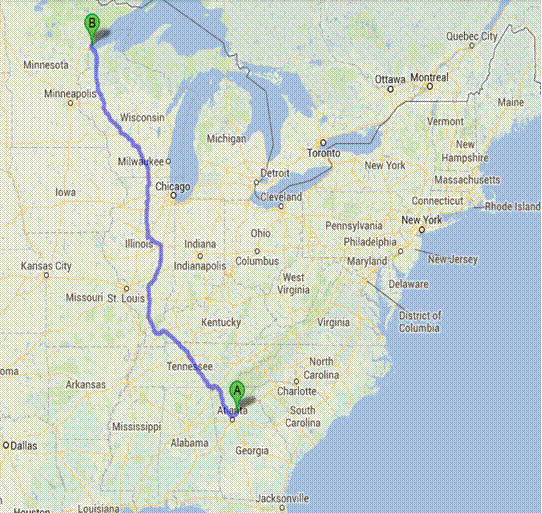 Invite a Friend
I looked forward to meeting her. We have a lot of common interests and goals related to living a healthy livestyle. Since she is learning to run, I invited her to join our Pavement Pounders run/walk group.

I'll admit I had an ulterior motive. I knew that once she got to know the people in that group, she would want to join us not only for Saturday runs, but also for Sunday worship.

There was just one problem. Friday night she emailed that she could not find Mt Carmel on her GPS. What was the address?
It was a BIG problem—about 1200 miles. She did not live in Duluth, GA, but in Duluth, Minnesota.

What a disappointment! I knew that if she joined the group, ran with us on a regular basis, she would get a lot out of it.

I've found a lot of things are like that. When I taught Sunday School on a regular basis, the more dedication and preparation that I put into it, the more that I got out of it. When we serve and give, it's about more than completing a task. It's how we live out God's word. As we grow in our giving and serving, most of us discover the more we invest, the more we get out of it.

Last night I dropped by the church and saw Fran and Jordan playing with the children staying at the church. Jordan brought his friend Max. It sounded like they were having a hilarious time playing ping pong and a card game.

Our friends and neighbors are created in the image of God, which means that a part of them longs to give. Would you invite someone to serve with you this summer? To pack lunches, cook a meal for family promise, or go with you to the Project Light open house next week.

Let me be clear. We have enough people within the church to cover these ministries. But your friends and neighbors want to make a difference, too.

It's like a hug: in giving one, you get one, too. And our friends and neighbors need to give hugs.

It would be best, though, if you invited someone who lives in Georgia.
I'll see you this Sunday,
---
Family Promise Status is Good,
BUT Help Still Needed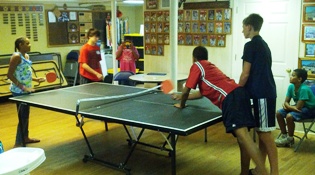 Today we're almost half way done with this week's hosting our Family Promise guests. Everything is going well, having completed setup Sunday with a few extra people joining us, and everyone enjoying the food and fellowship the past couple of nights. Last night all the adults thought the highlight was Kathy Atkins' homemade chicken pot pie, but the kids hands down voted their approval to the addition of the ping pong table being setup and Jordan and Max joining our guests in some lengthy ping pong action.
BUT, we could still use some help, TODAY we need one more dinner host (5:15-8pm) and then more help especially needed this Sat. and Sun. with hosting (possibly not at church) and again early Sun. morning 6:30-8:30am for teardown. Check out all the yellow locations at: http://bit.ly/11UpqlO and contact Ed McDonald (678-983-5588 or edmacmo@gmail.com) to help or for more information.
---
Annual Conference Report
The North Georgia Annual Conference was held in Athens, GA last week and Pastor Cyndi, Lila Hunter (Lay Delegate), and Dick Easley (District Delegate) attended.

Lila did a wonderful video presentation of her experience which was shown during worship Sunday. If you missed it, you can click here to see it now!
---
Financial Update Meeting
June 30 - 9:30 AM

Tom Cooper, Finance Committee Chair, and Mark Bond, Administrative Board Chair, will hold a special session to provide information about the financial status of the church. Please join them on June 30th at 9:30 AM in the Hope House.

Feel free to bring your questions and ideas for making Mt Carmel as effective as possible in our stewardship of the church's gifts.

They will also provide information and answer questions about electronic funds transfer.
---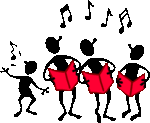 Music Sunday / Fellowship Lunch!
June 30

Mark your calendar for June 30th when we will have an ALL MUSIC SUNDAY at 10:30 AM. Come and hear the music groups of our church, and sing some of your favorite hymns!

A FELLOWSHIP LUNCH will be furnished after the 10:30 service. All donations for the lunch will support the American Cancer Society's "Relay for Life."
---
MUST Ministry - Summer Lunch Program
Mt. Carmel is hosting MUST ministry volunteers this summer to prepare lunches for local children who would normally get free lunches during the school year. We will supply the space, as well as some of the volunteers to help with this ministry.

If you would like to volunteer to pack lunches, help with distribution or organization, please contact the church office.
---
United Methodist Men's Club
Dinner & Meeting - June 20

All men are invited to join the group for dinner, a program and business meeting on Thursday, June 20th at 7:00 PM in the Fellowship Hall.

Contact Steve Riviere or the church office with any questions.
---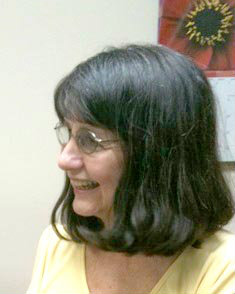 Children's Ministry News:
Sunday School:
We will continue Kingdom Rock Bible Adventure stories with the King Josiah story. King Josiah became king when he was 8 years old. He was a good king and brought his people back to God. I wonder if any idols will be destroyed during story time?

Wacky Wednesday:
Cooking Club - June 26 from 10:00 til 1:00
Come cook with us as we try out some new recipes! We will play some games, prepare our lunch and participate in a service project for the community. Please register by Monday, June 24th at children@mtcarmel-umc.org.

Kingdom Rock: Operation Christmas Child
We are still collecting donations for Operation Christmas Child. Items may be left in the castle in the church foyer. Thanks!

TOYS
small cars, balls, dolls, stuffed animals, kazoos,
harmonicas, yo-yos, jump ropes, small Etch A
Sketch®, toys that light up or make noise (with
extra batteries,) Slinky®, etc.

SCHOOL SUPPLIES
pens, pencils and sharpener, crayons or markers,
stamps and ink pad sets, writing pads or paper,
solar calculators, coloring and picture books, etc.

HYGIENE ITEMS
toothbrush, toothpaste, mild bar soap (in a plastic
bag), comb, washcloth, etc.

OTHER
Hard candy and lollipops (please double bag all
candy,) mints, gum, T-shirts, socks, ball caps,
sunglasses, hair clips, toy jewelry, watches

All Music Sunday - June 30 at 10:30 AM
Join us to hear the children sing our VBS theme song, "Stand Together", hear selections by the other musicians of Mt. Carmel, and sing some of your favorite hymns too at this church wide service beginning at 10:30.

All of the children are needed to sing, so please mark your calendars now!
Marian Long
Director of Children's Ministries
children@mtcarmel-umc.org
---
Interested in helping those with limited or no English language skills? You can change lives - and spread "The Good Word" too!

NO teaching experience needed. Come and learn more!
Refreshments will be provided.

For more info: ted.marcis@gmail.com
---
Book Club

The Mt. Carmel Book Club will not meet in July, but will resume on Friday, August 2, 2013. Watch for more information on what book they will be reading!
---
Please join with others in our church family in praying this week:

CONCERNS:
Youth on Mission Trip in Illinois
Kitchens family
Tapley's friend Tony - lung cancer
Philip - searching for job
Cyril - 17 yr. old run over by car
Amy Valverde-Jensen's sister-in-law - knee surgery & MRSA infection
Miguel Valverde's brother - recovering in rehab
Children at Camp Glisson & other summer camps
Ken Smith - cancer treatment
Marlene Porter - moving to south Georgia
Garner's friend John - motorcycle accident

THANKSGIVINGS:
VBS Virus seems to be over!
Downeys & Odoms home safe from vacations
Hoge's 23rd anniversary
Lois Salter's sister-in-law visiting
Relatives of the Samuels' family visiting
---
News to Share?
Do you have an article to include in next week's bulletin or newsletter?

Email these to Suzanne Foster or call the church office.

office@mtcarmel-umc.org
5100 South Old Peachtree Road
Norcross, GA 30092
770-449-4498
www.mtcarmel-umc.org