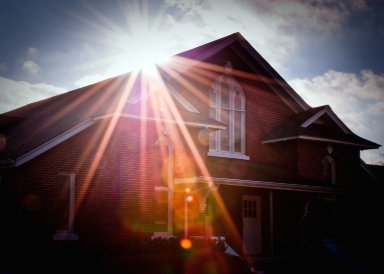 Your Name Here



Years ago, when serving a church as a local pastor, I was delighted to meet a couple visiting the church on a Sunday morning. That afternoon I searched the guest book, hoping to remember their names. I was dismayed, unable to follow-up with a thank you card or call.

They returned the following week. I apologized for forgetting their names, and they graciously told me their names again.

This time I was determined. No matter what, I would remember their names. As we talked, I covertly searched for a piece of paper on which to write their names. Nothing. No envelopes. No bulletin.

Suddenly I realized the solution. As we talked, I wrote their names on the palm of my hand.

Throughout the worship service I congratulated myself. Unlike a piece of paper, which I could lose, these names would stay with me. I planned to do this every time we had a visitor. I would never lose a name again!

From time to time I looked at my palm and reminded myself of their names. I was thrilled to know that I would be able to greet them by name after the service. What a great way to remember names!

As the service ended and we sang the last hymn, I prepared for the benediction …and realized in a moment of panic…it was time to raise my open hands for these words of blessing.

It must have looked strange that Sunday when I said the benediction and held up closed fists.

Since then I have not written any names on my palms. I still search for tricks to remember peoples' names.

I sometimes wonder with amazement that God knows each of us by name; God knows the number of hairs on each head. God speaks in Isaiah 49: I will not forget you. See, I have inscribed your name on the palms of my hands.

During the Lenten season, at times we may have difficulty remembering the promises we made for these 40 days. We may forget the promise to spend time in prayer, to find pleasure in God rather than in sweets, or to be kind rather than critical.

While we forget, despite strings tied around our fingers or post-it notes on the mirror, we can trust that God remembers. God welcomes every time we start again. You can trust God's welcome. Your name is already written on the palm of God's hand.

I'll see you this Sunday,
Pastor Cyndi
---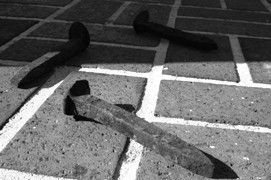 Stations of the Cross: Call for Art

For centuries, pilgrims traveled to visit the places associated with Jesus' death and resurrection. Once home they recreated and represented these sites in their churches as "stations," sometimes referring to them as the Way of the Cross or Via Dolorosa.

During Holy Week, Mt Carmel United Methodist will use art, devotions, and interactive elements to create scenes reflecting the last few days of Jesus' life. As guests walk from station to station, they will have opportunities to meditate on these pivotal events.

We invite you to create artistic pieces that will be used in these scenes. Each piece should reflect an event depicted in scripture that occurred between Jesus' arrest and burial.

For more information, contact the church office. Art needs to be provided by April 1 and will be returned after Easter Sunday.
---
This Week's Lenten Dinner Menu:

Wednesday, February 29th
6:00 PM ~ Fellowship Hall

COST:
$6.00 ~ Adults / $3.00 ~ Children 12 and under
(family maximum of $20.00)

MENU:
Chicken with stuffing and cream sauce, rice, green beans, fruit salad, green salad, bread, drinks and desserts

(pb&j will also be available for children)

Thank you to the Mt. Carmel United Methodist Women and all of the volunteers who make these dinners possible!
---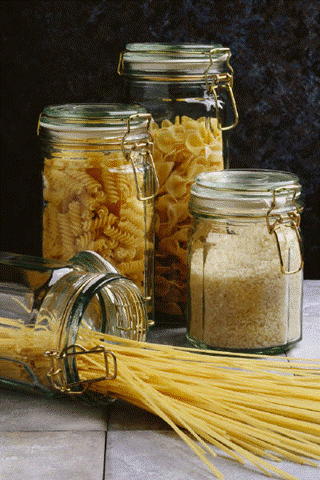 It's not too late to RSVP for the

YOUTH SPAGHETTI DINNER
Saturday, March 3
7:00 p.m.

You can reserve a ticket TODAY, and then pay at the door, but YOU MUST RSVP PLEASE!

R.S.V.P. to Gail Bolton at 770-448-6842 or flossygail@comcast.net before February 29, 2012

Adult Dinner:
Salad, Spaghetti, Eggplant Parmesan,
Garlic Bread, Dessert and Beverage

Children's Dinner:
Chicken Nuggets, Tater Tots and Beverage

Adults (11 & up) - $14.00
Children (5 – 10) - $7.00
Nursery (under 5) - $3.00

All proceeds will be used for the Summer Youth Mission Trip to the Eastern Navajo Reservation in Twin Pines, New Mexico.

THANK YOU for supporting our Youth!
---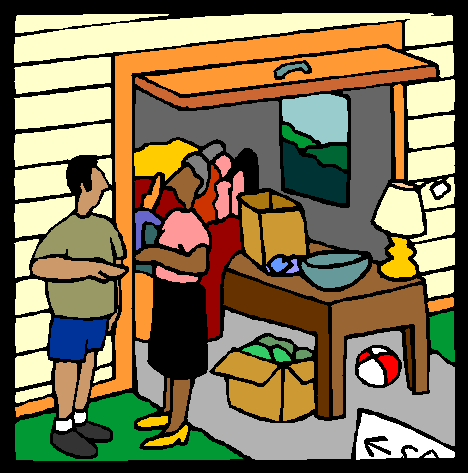 Transformer Class to Host Garage Sale!

April 14 from
8:00 AM - 3:00 PM
at Mt. Carmel

Many of you have probably heard that the Transformer Sunday School class is raising money to build a home for a poor family in a developing country. The cost is $3200 a house and we have raised about half that from a garage sale last Fall. (Thank you again for your donations last Fall!) We recently learned that our donations will be matched by a benefactor within the organization (Food for the Poor) and two houses can be built, once we raise $3200!

On April 14, the Transformer class will have another garage sale here at the church from 8 AM – 3 PM. Anything that you would like to donate to this cause will be greatly appreciated. If you can hang onto it until just before the sale, that would be great!

However, if there is a need to get a donation out of your house immediately, please call or email Sam Tapley (spt404@hotmail.com 770-833-0091) or Ed McDonald (edmacmo@gmail.com 678-983-5588) and we will make arrangements for pick up.

And, of course, please be sure to come out and shop with us on April 14! Thank you for supporting our mission to house these needy families.

Many blessings,
The Transformer Class
---
Mt. Carmel Singles Group

The new Mt. Carmel Singles group has organized and planned monthly activities. Singles of all ages are welcome to participate.

Activities planned:
March: Monday March 19 -- Dinner at Ruby Tuesday's
April: Saturday, April 14 -- "Evening with Oscar and Tony" with the Johns Creek Symphony, Johns Creek High School
May 19: Picnic and Laser Show at Stone Mountain Park
June (date to be determined) Gwinnett Braves game
July 12: Host Family Promise families

Contact the church office if you need more information.
---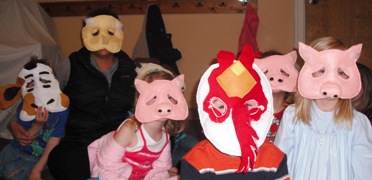 Animals on the Ark from last week's lesson.
Sunday School:
The lesson this week is from Genesis 18:1-15 and 21:1-7 and continues the theme of God's promises. God's promise to Abraham and Sarah makes them very happy and is a part of God's plan for his people.

We will also join our parents for communion.



Lenten Dinner Activities:


Horton Hatches an Egg is the story Pastor Cyndi is going to tell on Wednesday evening. While the program is for ALL AGES, children will be able to do some Horton activities after they finish dinner and before the storytelling. See you on Wednesday.
Marian Long
Director of Children's Ministries
---
Condolences

Sympathy is extended to Nanci Hicks and her family on the death of her father, Rev. J.B. McNeil. Please keep them in your prayers.
---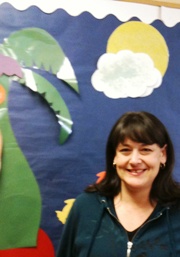 Meet Ms. Beth!

"I have been with Mt. Carmel for 16 years, first as a parent and eventually as a teacher. I have been an assistant, a lead teacher and a sub …, just stepped in where I was needed. I love our little school and I believe it is unique and helped my own kids build a foundation of kind hands, kind hearts and listening ears (well … sometimes). They are still a work in progress at 17 (Nicole), 15 (Nathan) and 13 (what a fun age - 3 all over again- Natalie).

I am a Florida native and still miss the year round sunshine. I graduated with my Bachelor in Fine Arts (drawing and printmaking) from the University of Central Florida, moved to Georgia with my husband of forever and became a mom. Nothing has been the same since and here I am today … enjoying everyone else's little ones that smell of pancake syrup and PBJs and who always make me laugh because they are so real and adorable."

We are blessed to have such a rich history with Miss Beth. We knew she would be a fine teacher because she was so able to understand the needs of her own children with clarity and good humor! With Beth in the room, you never know what accent will come out of her mouth to make sure the children follow directions. You don't always have to raise your voice to get attention – a Cockney accent often does the trick! Plus Beth is fluent in traffic direction. Give her a whistle and white gloves and she can put any traffic cop to shame!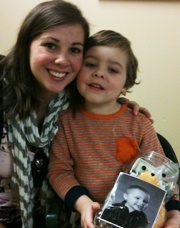 We are so delighted to announce the final total of our Pennies for Patients. In 8 short days we raised $291.23. Many thanks to everyone who helped make our dream come true. The funds have been sent to the Leukemia and Lymphoma Society in honor of Watson Dufresne. You can see how proud he and his mom Jana are at all the hard work that was done in his name!

We are having fun with Leap Day and if you see a bunch of frogs hopping around, don't worry. It is just because we have an extra day of fun this year! We even had frog cupcakes! It's good to be a preschool student!
---
Get your recipes out
and your taste-buds ready!
You are invited to the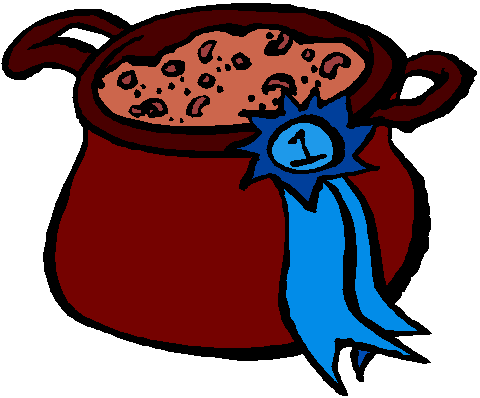 MT. CARMEL UMC
CHILI COOK-OFF!

Saturday, March 10
7:00 PM at the Ignatius
home.

Everyone is invited to bring a pot of their favorite chili; hot or mild, beef or chicken, anything goes! Or you may bring side dishes or desserts to go with the meal.

After much serious tasting and debate, (along with lots of FUN!) the winner of "BEST TASTING CHILI" will be declared and a prize will be presented!

Please RSVP to Lorrie and Pekka to let them know how many people will attend and what you plan to bring: preschool@mtcarmel-umc.org or 770-265-9948.
---
Our Youth in Action!




Sam Medinger recently spoke to Matthew Follmer's Cubscout Troop about mission trips, charity, and the overall experiences of doing the Lord's work. He was fantastic and planted a seed for these boys. Thank you Sam!
---
Bill Mallard Lay Theology Institute Presents:

Disciple Scholars - Reading Acts
Led by Dr. Carl R. Holladay

Saturday, March 10 - 9:30 AM - 2:30 PM

For more information and to register, go to:
www.candler.emory.edu/ltispring2012

If you'd like to carpool from the church, please contact the church office.
---
Please join with others in our church family in praying the thanksgivings and intercessions named in worship last Sunday and during the week:
CONCERNS:
Gene Anglin
Anita & Lamar Andrews
Mary Cofer
J.W. Rikard
Lila Hunter's step-father: cancer; and father: surgery
Kris Bell's friend: oral cancer
Jacque Tapley's friend Steve: treatment over / hope cancer gone
June Spruell's friend Debbie: brain tumor
Leslie Smith's friend Brian: melanoma
Cheryl Smith's mother: complications after surgery
Sherry Blackwood's cousin: auto accident / broken vertebrae
Family of J.B. McNeil who died last week (father of Nanci Hicks)
Jay Nichelson's uncle: health problems
Bobby Smith's friend Kenny: blood clot
Dot Thacker's friend: ICU
Daniel Smith's friend Elle: auto-immune disease
Carol Jamieson's friend Jane: waiting for test results
THANKSGIVINGS:
Kaylen Short's sister turns 26 this week
Jerry McDonald: quick recovery from mini-stroke
Cheryl Smith: thankful for musical help while she was out of town
Jeanne Manget's daughter: injury was only a sprain
---
News to Share?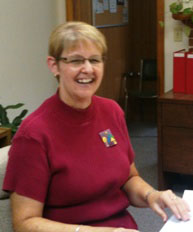 Do you have an article to include in next week's bulletin or newsletter?

Email these to Suzanne Foster or call the church office.
office@mtcarmel-umc.org
5100 South Old Peachtree Road
Norcross, GA 30092
770-449-4498
www.mtcarmel-umc.org