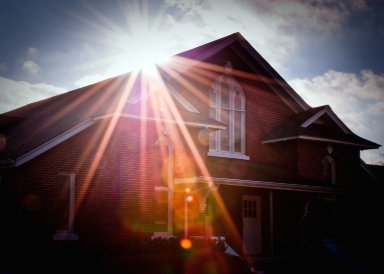 May 8, 2012

In this issue:
From Pastor Cyndi
Mother's Day Offering
Singles Outing
Family Promise
Mother's Day Rose
Graduates
Condolences
Worship Arts Meeting
Children's News
Bishop's Offering
Thank You!
Preschool
Sunday's Prayers
Save the Date
In Worship this week
Birthdays / Anniv.
NCM
Counseling Center
EVANGELISM MTG.
MAY 8
7:00 PM
UMW OFFICERS' MTG.
MAY 9
5:45 PM
HOPE HOUSE

PRESCHOOL MOTHER'S DAY TEA
MAY 10
9:30 AM
FELLOWSHIP HALL

PAVEMENT POUNDERS
MAY 12
8:00 AM
TRADER JOE'S

RIKARD MEMORIAL
MAY 12
VISITATION 12-2 PM
SERVICE 2:00 PM

MOTHER'S DAY
MAY 13
PRESCHOOL END OF YEAR BLAST
MAY 15
11:00 AM
PRESCHOOL GRADUATION


MAY 16
7:00 PM



VBS TRAINING


MAY 19 - 10:00 AM
LOWER FELLOWSHIP HALL



PRESCHOOL BALLET RECITAL


MAY 19 - 1:00 PM
FELLOWSHIP HALL



SINGLES TO STN. MTN.


MAY 19 - 5:30 PM



GRADUATE / TEACHER RECOGNITION


SUNDAY, MAY 20



MEN'S BREAKFAST


MAY 20 -8:00 AM



FAMILY PROMISE TRAINING


MAY 20
12:30 - 3:30 PM



VBS TRAINING


MAY 20
2:30 PM



WORSHIP ARTS MTG.


MAY 20
4:00 PM



WORSHIP COMMITTEE


MAY 20
5:00 PM



MEMORIAL DAY


OFFICE CLOSED



VBS COMMISSIONING


JUNE 3



VACATION BIBLE SCHOOL


JUNE 4 - 8
Birthdays this week:
Virginia Nesbitt
Cheryl Gilmore
Jeff Bolton
Jenna Larson
John Huggins
Annie Hicks
Norcross Cooperative Ministry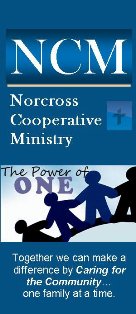 As one of the founding churches of NCM, we encourage your support as they assist those in need in our area.

For more information on NCM, see their facebook page at
www.facebook.com
/norcrosscm.
North Georgia Family Counseling Center

Family Wellness
through Counseling, Education and Research

Mt. Carmel proudly supports the North Georgia Family Counseling Center.
678-242-9355
ngfccumc@gmail.com
www.ngfccumc.org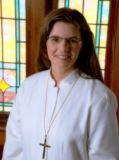 Those Singing Methodists



Sunday morning the 8:30 crowd discussed whether they should join me for the service I will lead at Berkeley Lake Chapel. To my delight, they decided to stay at Mt Carmel for an 8:30 service. Instead of a sermon, they will sing hymns.

This was a very "Methodist" decision. In the early years of Methodism, hymns were a primary tool for teaching our faith. Few people in the connection could read. Fewer owned Bibles. They learned through singing.

In contrast, today many of us own multiple Bibles. I have a Life With God Bible with helpful devotions for reading scripture prayerfully; the Oxford Annotated Bible with scholarly footnotes; and the Poverty and Justice Bible, with orange highlights of the verses in which God commands us to care for others.

Most of us will admit that we should be reading more rather than collecting more Bibles!

The 8:30 crowd reminds us that there is more than one way to read scripture. This Sunday they invite you to join them in singing the word. Instead of "readings" with footnotes, devotions, and highlights, the scripture texts will be joined by John Waller's toe tapping accompaniment on the piano.

As always, we'll sing our faith as part of the 9:30 and 11:00 services. However, if you have had a hankering to return to your Methodist roots and sing the scripture, bring your hymn requests to the 8:30 service.
I'll see you this Sunday,
Pastor Cyndi
---
More than 75% of residents in Wesley Woods retirement communities are dependent on financial assistance, and more than 40% live below the poverty level.

This Sunday's Special Offering pays housing costs, meals, and skilled care for residents who have nowhere else to turn. Your offering not only provides a caring place to live, but also hope.

Please join in the 35-year tradition of North Georgia United Methodists to support Charitable Care at Wesley Woods. For more information, please call 404.728.6245 or visit www.wesleywoods.org.
---
Singles Outing - May19
Laser Show at Stone Mountain Park

The singles group will meet at the church at 5:15 to car pool to Stone Mountain, or you can meet them at the park at 6:00. Admission to park is $10 per vehicle.

Everyone should bring a picnic supper for yourself and a lawn chair. Let Marian Long or Jeanne Manget know if you are coming by May 18.
---
Family Promise Training Dates
We are grateful for the outpouring of support for our hosting of families from Family Promise and we will host our Family Promise Guests the two weeks of July 8 - 15, and Aug 5 - 12.

Anybody volunteering for our Family Promise Hosting weeks is required to attend the Family Promise Volunteer training. Family Promise will provide the following two training times for us at Mt Carmel. Key parts of training cover more details about hosting the family promise guests, being flexible, and in particular includes some sensitivity training.

May 20 from 12:30-3:30pm (Fellowship Hall)
July 1 from 12:30-3:30pm (Fellowship Hall)

We will have a light lunch (e.g. sandwiches) after church, followed immediately by Family Promise training (2 hrs) and then our own church's required Safe Sanctuary training (1hr).

Please RSVP to Lila Hunter (lila.hunter@gmail.com, 678-687-9990) with which training session you will attend so we can plan appropriately for food. Please contact Ed McDonald
(edmacmo@gmail.com, 678-983-5588) if you have other questions about training or Family Promise.

If you are not able to take advantage of the convenient training on-site at Mt Carmel, Family Promise also offers training at the following times at First Christian Church in Lawrenceville:

May 14 from 7-9pm @ First Christian Church
June 11 from 7-9pm @ First Christian Church

We will have to coordinate a time for you to complete our church's required Safe Sanctuary training. Please also let Lila know if you are planning to attend one of these training times also.
---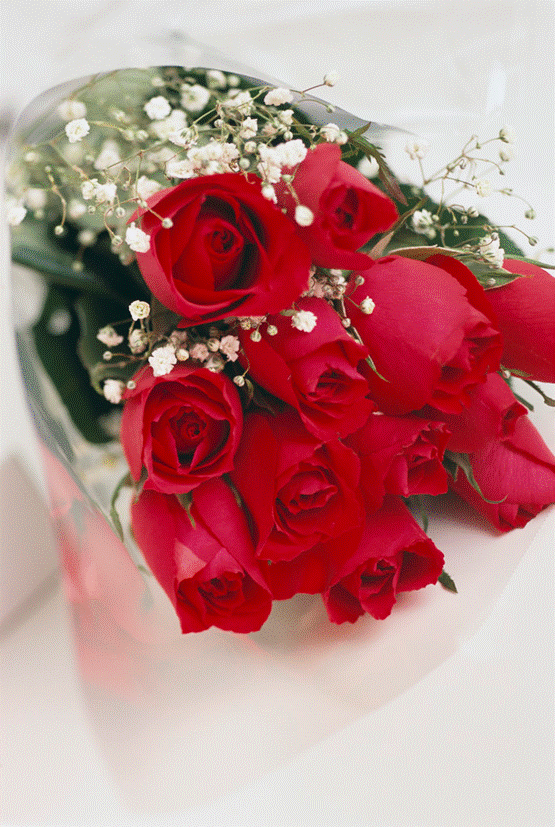 On Mother's Day, May 13th, the Youth will once again place roses on the altar in honor or in memory of our Mothers.

If you would like to purchase a rose, please fill out the form found in the Sunday bulletins, or contact the church office by May 10, 2012.

The cost of $10.00 includes the vase with a single rose, greenery and baby's breath. (white rose in memory / red rose in honor)

Make your check payable to Mt. Carmel UMC marked "Rose". All proceeds will go toward the Youth Summer Mission Trip to Twin Pines, New Mexico.

Thank you for supporting our Youth!
---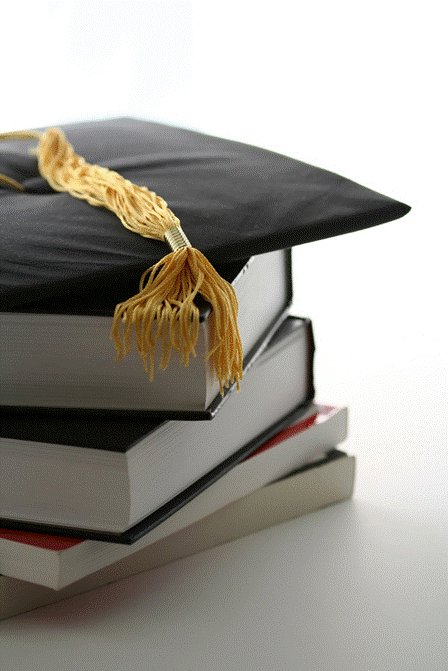 CALLING ALL GRADUATES!

On Sunday, May 20th, we will recognize all of our High School and College graduates during worship services. To make sure that we don't leave anyone out, we are asking that everyone who is graduating this year, or who knows of a graduate who should be on the list, please call or e-mail the church office with those names.

Graduates are encouraged to attend any of our worship services on May 20th to be recognized. Get ready to congratulate the Class of 2012! (770) 449-4498 / office@mtcarmel-umc.org
---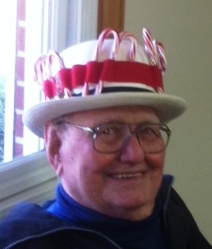 Condolences

Our deepest sympathy is extended to Ann Rikard and her family on the recent death of J.W. Rikard.

A "Celebration of Life" service will be held for J.W. on Saturday, May 12th at 2:00 p.m. at Mt. Carmel. The family will receive visitors in the Mt. Carmel Fellowship Hall from 12:00 until 2:00 on the 12th.

In lieu of flowers, the family has asked that donations be made to the Mt. Carmel General Fund.

Please keep the Rikard family in your prayers.
---
Worship Arts Brainstorming

Some of the upcoming worship themes are "Breathe" (isn't that intriguing?) and Mt. Carmel's mission statement (do you know what it is?)

The Worship Arts team will meet in Room 112/114 for one hour at 4:00 on Sunday, May 20, to brainstorm ideas for representing these themes visually in worship. We welcome anyone who would like to participate. It really is brainstorming, with no pre-conceived thoughts. Implementation details and work assignments will follow the brainstorming session. You are free simply to share ideas and/or to volunteer for part of the implementation.

If you have any questions, call Barbara Cooper 770-248-9792
---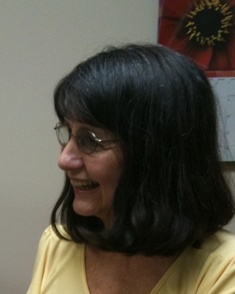 Sunday School:
The lesson for May 13th is from Acts 10:44-48 and tells of the Holy Spirit coming down to everyone who heard the Word, Jews and Gentiles alike. Discuss with your children what symbols are used to talk about the Holy Spirit.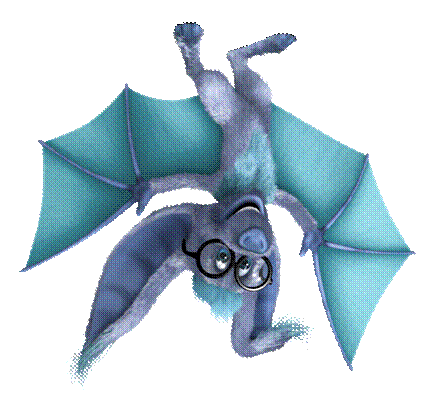 Hang Out with us at Sky VBS!
Registration is under way for volunteers and Children. Go to Mt. Carmel's home page: mtcarmel-umc.org and click on the animated VBS picture. It will take you directly to registrations. Deadline is May 29.



VBS Volunteer Training Dates


May 19 at 10:00 am and /or May 20 at 2:30 pm. (this is a change in time so we can share Safe Sanctuary Training with Family Promise.) Adults who had Safe Sanctuary training in 2011 do not need to take it again this year. For you, start time is 11:00 on Saturday and/or 3:30 on Sunday. Please let me know which session you will attend.
VBS Donations
Check out the donation board in the Hallway next to the Sanctuary for items you can buy or loan us for VBS.

20 large grocery bags
large bottle of Dawn dish detergent
100 count bags of cotton balls (10)
2 boxes of cornstarch
brooms or broomsticks (borrow 10)
large container of silver glitter
roll of black plastic
turkey basters (borrow 5)
small remote controlled helicopter
Thank you!
Director of Children's Ministries
---
Thank you to everyone who donated to the Trinity Soup Kitchen. 35 members of Mt. Carmel worked at the Soup Kitchen on Sunday and we served 291 people!
~~~~~~~~~~~~~~~~~~~~~~~~~~~~~~~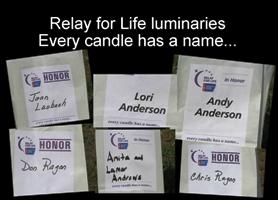 Thanks also for your year-round support of the Mt. Carmel Relay for Life Team.






Mt. Carmel had 17 participants at the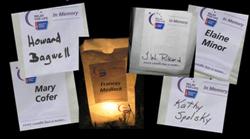 Relay on Friday night at the Gwinnett
County Fairgrounds.

You all helped us raise $1,991 to fight cancer!
---
Oh. My. Goodness. We had the best lunch today, offered by our PTA and sponsored by the parents of the 4's. We had pasta salad, potato/macaroni salad, Greek salad, meatballs, a delicious Indian casserole, bread, pound cake with fresh strawberries, red velvet cake, all presented on lovely plates with matching utensils. Did we feel the love? You bet we did and we still feel it. In fact, we might feel it all the way to dinner! Many thanks to our families for providing this luncheon for us.

Thursday is our Mother's Day tea. We begin at 9:30 and the students who are normally here on Thursdays will be dismissed at 10:00 to class so that moms can eat their own brunch on their own plates all by themselves! Those who do not normally attend on Thursdays are invited for brunch but the children must stay with their moms when the others are dismissed. It is a wonderful time for all our moms and grandmas and we love to be with you on this special day.

Next week is our last week of school. I know. I can't believe it either. We will have a super busy week with our end-of-the-year blast on Tuesday, graduation on Wednesday, and the last day on Thursday. Don't forget that we have a ballet recital on Saturday, May 19 at 1:00. Everyone is invited to attend and see how Miss Kat has worked so diligently with our dancers. It will be a memorable occasion.

Come on, Everyone! We need help filling spots for the fall. Get out there and help us find families in need of a preschool home. We would love to have a full house and need your help in doing so. Remember, anyone who aids in enrolling a child in our school will receive a $50.00 finder's fee! Woo hoo!

In joy and love,
Lorrie
---
Please join with others in our church family in praying the thanksgivings and intercessions named in worship last Sunday and during the week:
CONCERNS:
Anita & Lamar Andrews
Rikard family
Atkins family
Jeanne Manget's friend John - lymphoma
The United Methodist Church
Ruth's friend Mary - death of son
Online: someone praying to find life partner
Online: someone with financial & relationshop problems
Online: family getting permission to move from India to U.K.
THANKSGIVINGS:
Great Relay for Life celebration
Life of J.W. Rikard
Andy - does not have to have surgery
Sylvia Brigman back in church
Lois Salter's friend in church
Support of Dorsey family
Pekka's parents visiting from Finland
Linnea graduating from Law School
Juliet Samuels back in Gwinnett County
---
News to Share?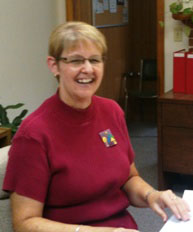 Do you have an article to include in next week's bulletin or newsletter?

Email these to Suzanne Foster or call the church office.

office@mtcarmel-umc.org
5100 South Old Peachtree Road
Norcross, GA 30092
770-449-4498
www.mtcarmel-umc.org