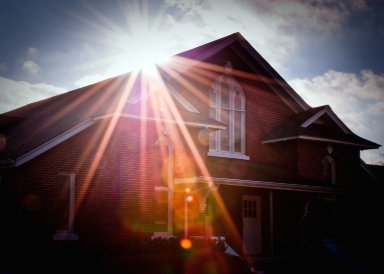 March 20, 2012

In this issue:
From Pastor Cyndi
Save the Date
New Roof
New Member
Easter Schedule
Stations of the Cross
AV Training
Joel Committee
Bible Exhibit
Easter Lilies
Lenten Dinner
Children's News
Full Moon Hike
Singles Group
Preschool News
In Worship this week
Birthdays / Anniv.
Sunday's Prayers
NCM
Counseling Center
QUEEN GLITTER TO PRESCHOOL
MARCH 21
10:00 AM
FELLOWSHIP HALL

LENTEN DINNER
MARCH 21
6:00 PM
FELLOWSHIP HALL
LENTEN STUDY
MARCH 21
6:45 PM
FELLOWSHIP HALL

MT. CARMEL
PAVEMENT POUNDERS
MARCH 24
8:00 AM

AV TRAINING
MARCH 24
12:00 PM
SANCTUARY

BOY SCOUT FUNDRAISER DINNER
MARCH 24
5:00 - 8:00 PM
FELLOWSHIP HALL

NIGHT CIRCLE
MARCH 26
6:30 PM
FELLOWSHIP HALL

LOVE & LOGIC CLASS
MARCH 27
6:30 PM
RM 112/114

JOEL COMMITTEE
MARCH 27
6:30 PM
HOPE HOUSE

PRESCHOOL PIZZA WITH DAD
MARCH 29
12:00 PM
TRIP TO PASSAGES EXHIBIT
MARCH 31
1:00 PM

FULL MOON HIKE
MARCH 31
5:30 PM
PANOLA MTN. STATE PARK
New Member!

Please welcome Hal Brickle who joined Mt. Carmel on March 18th at the 9:30 service.

Hal has already gotten involved in several small groups and we are so happy to have him with us.
Birthdays this week:
Lisa Grogin
Avery Ragon
Jan German
Pam Larson
Virginia Mitchell
Katie Reinhart
Ann Joyner
Anniversaries this week:
Bob & June Spruell
Bob & Julie Jones
Richard & Laura Myer
Anita & Lamar Andrews
Jim & Cindy Anderson
Norcross Cooperative Ministry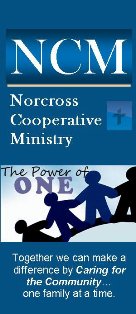 As one of the founding churches of NCM, we encourage your support as they assist those in need in our area.

For more information on NCM, see their facebook page at
www.facebook.com
/norcrosscm.
North Georgia Family Counseling Center

Family Wellness
through Counseling, Education and Research

Mt. Carmel proudly supports the North Georgia Family Counseling Center.
678-242-9355
ngfccumc@gmail.com
www.ngfccumc.org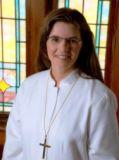 Vote Early, Vote Often
The polls don't close until Friday, but a clear leader has risen from the crowd of contenders. In a recent edition of the Peachtree Corners Patch, readers were asked to vote for their favorite area preschool. The Mt Carmel preschool pulled ahead quickly.

Not only are people voting for the preschool, they are writing comments about their experiences here. They share how well their children were prepared for elementary school. They describe the nurturing teachers and beloved Ms. Lorrie.

I love our preschool. I see the children every Tuesday morning, and I am amazed at how they have grown since the school year began.

Children who could not sit quietly last fall now listen during story time. Consider how learning to love stories and reading will make a difference when it's time for them to learn to read for themselves!

Children who were shy at first, now speak up with confidence. They know that what they say matters to their teachers and friends. What a wonderful lesson, to know that you are heard and appreciated.

Even we adults struggle with learning that God truly loves us for who we are. We too need the lesson that God's love is not qualified by our ability to do good and live rightly. How wonderful that our preschoolers are experiencing the love of teachers and classmates. What a gift that through these relationships, they learn about God's unconditional and lavish love for them.

I am proud of the preschool and the difference the preschool makes in the lives of children in our community. I hope you will tell Ms Lorrie and our teachers "thank you" for their dedication to and love of these children.

And your vote at the Patch wouldn't hurt either!
I'll see you on Sunday,
Pastor Cyndi
---
New Roof!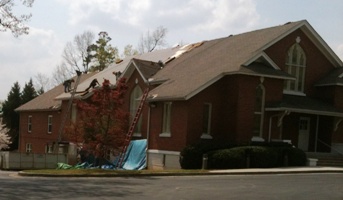 Thanks to the Trustees for keeping our building well maintained!


---
Joel Committee Progress Report
The Joel Committee has been hard at work on items from their 2009 report. You can see their progress here, or on the church website. Copies will also be available on the bulletin table on Sunday.
---
AV Training Scheduled

The first of a series of training sessions on our audio/visual system will be held on Saturday, March 24th at 12:00 p.m. in the sanctuary. Anyone interested in helping to operate the system is invited to attend.

---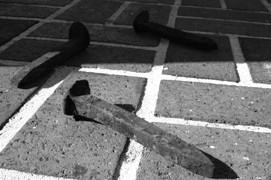 Volunteers for Stations

Thanks to members of our church and Berkeley Lake artists who are sharing art for the Stations of the Cross the days before Easter. Would you volunteer to greet guests for an hour or two during Holy Week?

A welcome table will be at the church entrance closest to the double classroom. You would welcome guests so that they know they are in the right place and direct them to the first station. The stations are self-guided, and participants simply follow the path from one station to the next.

Email Pastor Cyndi if you can volunteer for a time on

· Thurs. 10-7 (Maundy Thursday worship at 7 pm)

· Fri. 10-7 (Good Friday worship 12-12:30), or

· Sat. 9 - noon (Easter Egg Hunt at 10 am).

---
This Week's Lenten Dinner / Study:
Wednesday, March 21st
6:00 PM ~ Fellowship Hall

COST:
$6.00 ~ Adults / $3.00 ~ Children 12 and under
(family maximum of $20.00)

MENU:
meatloaf, roasted vegetables, fruit salad, green salad, bread, drinks and desserts

(pb&j will be available for children)

This week's study: The Sneetches
---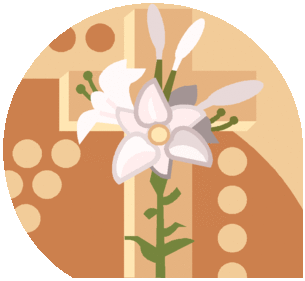 Holy Week / Easter Schedule

Palm Sunday: April 1

Stations of the Cross
(downstairs classrooms / sanctuary)
April 5: 10 AM - 7 PM
April 6: 10 AM - 7 PM
April 7: 9 AM - 12 PM

Maundy Thursday: April 5
Worship at 7:00 PM

Good Friday: April 6
Lunch at 11:30 and 12:30
Worship at 12:00 Noon

Easter Egg Hunt: April 7
10:00 AM

Easter Sunday: April 8
Sunrise Service: 7:00 AM
Breakfast: 7:30 AM
Worship Services: 8:30, 9:30 and 11:00 AM

---
Children's Ministry News
The title of this week's lesson is Serve and Follow from John 12:20-33. Jesus tells his followers to follow him and serve others. The children will learn they can follow Jesus by helping others. As a family, think about needs in the community and what you can do to help others.
Lenten Activities:


The Sneetches are coming! We will play Sneetch ball and decorate some pencils to share with others, after everyone finishes their dinner.



Easter Egg Hunt:


Mt Carmel's annual Easter Egg Hunt is on Saturday, April 7 at 10:00 am for children toddlers through 5th grade.
Easter Crafts, Resurrection rolls, pictures with the Easter Bunny and of course the egg hunt are part of the fun. Also bring some flowers from your yard to help decorate the beautiful flower cross for Mt. Carmel's Easter celebration on Sunday.

The new Stations of the Cross will also be available downstairs for families to walk through and reflect on the true meaning of Easter.
Marian Long
Director of Children's Ministries
---
Easter Lilies in Memory or Honor of Loved Ones

The Mt. Carmel United Methodist Women will place Easter lilies in the sanctuary on Easter Sunday. If you would like to purchase lilies to be placed in the sanctuary, please complete the form found in Sunday's bulletin, or contact the church office / 770-449-4498.

The cost is $9.00 per lily.

Checks should be made payable to Mt. Carmel UMW. Deadline for purchases is Sunday, April 1st.
---
The Transformers Sunday school class plans to see the Passages Bible Exhibit. Everyone at Mt Carmel is welcome to join them:
Date: Saturday, March 31st
Time: Meet at the Exhibit at 1:00 PM
Place: 1201 Hammond Drive, NE, Atlanta , GA 30346
(Across from Perimeter Mall, 1 block north of I-285, below Marshalls )

If you would like to attend with the Transformers or need more information, please contact Jacque Tapley at jks1972@yahoo.com by March 24th.
---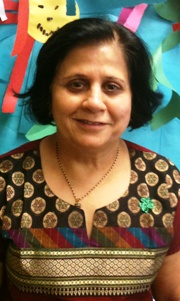 Meet Ms.Ponal Joshi!



"I was born and raised in India. I am a graduate of psychology and sociology.
34 years ago, I got married to Pradip and lived in Long Island, NY for 10 years before moving to beautiful Georgia, 24 years ago. My husband Pradip is an engineer and working as manager in Medical Facility.
We have two children. My son, Parth is a Georgia Tech alumni in Engineering with a MBA, working as Engineering Manager at Cisco and his wife Jesal is in Finance at Ciba-Vision. They are expecting their first baby this April. I am eagerly waiting to being a first time grandma this year, along with the big excitement of my daughter's upcoming wedding. My daughter Puja is a GSU alumni and working as family counselor at North Side Hospital in Tampa-FL. She also helped as a substitute teacher at Mt. Carmel Preschool during her college years. She is now engaged to Dr. Rakesh, who is working in Orlando Hospital. They will be married this November.

This year marks my 12th year of teaching at Mt. Carmel. It's my honor and God's blessing to find Mt. Carmel as it is a wonderful pre-school and place to work, with family oriented spiritual values. It is also great to work with the lovely Ms. Lorrie as Director, as she is always ready to help any of the children, parents, and teachers. I love working with the lovely and wonderful children every day. It has always been a passion of mine! When I see smiling children's faces in the mornings, it makes my day.

I definitely like to stay busy, so when I'm not at Mt. Carmel I like to cook all different types of cuisines and learn new things like decorations, knitting and other crafts. I also like to socialize with my friends and family. In my free time, I do voluntary work for teaching children in our Sunday school church spiritual activities."

You know the saying, good things come in small packages – well, that's Miss Ponal in a nutshell. She has a nickname which is the Baby Whisperer. Ponal can calm the most unhappy child with her calm and peaceful spirit. All children understand that Miss Ponal loves and cares for them and we are so fortunate to have her as one of our teachers! Don't let her quiet demeanor fool you, though! Miss Ponal has a mischievous sense of humor, so beware!

This week we had Queen Glitter visit us and we had a lovely time with our favorite royal. Kathy Bennett is a friend from long ago and we so enjoy her visits. We hope you enjoyed her as much as we did.

Next week the Tooth Fairy will be here on Wednesday, March 28 at 10:00 in the double classroom and then on Thursday, make sure that all dads, granddads, uncles, male cousins, or neighbors join their charges for Pizza with Dad. We will enjoy our meal together and then have the Easter egg hunt. I hope all parents have sent in the 12 filled plastic eggs so our hunt will be a good one!

We are off on Friday, March 30 and the following week for Spring Break.

Remember our fundraiser is over on March 26. Please go to www.midlandfundraising.com, enter using S1617300, register your child or use Nora's number S167773 and order flower bulbs that are delivered to your home. Easy cheesy! Also, chocolate bunnies and covered almonds are on sale for Easter! Just speak to me and we will get a bunny in your basket!
In joy and love,
Lorrie
---

Mt. Carmel Singles Group

As you can see, the Singles group enjoyed dinner at Ruby Tuesdays on March 19th! All singles are invited to join the group for their next outing on April 14th when they will go to hear the John's Creek symphony. Watch for more information in bulletins and newsletters.
---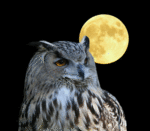 Full Moon Hike
Panola Mountain State Park
March 31

Join the Chapel in the Woods hikers for an enchanted evening hike to the mountain top under the full moon. We'll begin just before sunset and enjoy the stroll as the moon beings to rise. Everyone needs to bring flashlights, hiking boots and water.

We will meet at Mt. Carmel at 5:30 p.m. and carpool to the event. You must register with the park in advance at 770-389-7801. Cost is $7.00 in advance and parking is $5.00.
Please join with others in our church family in praying the thanksgivings and intercessions named in worship last Sunday and during the week:
CONCERNS:
Anita & Lamar Andrews
Gene & Linda Anglin
J.W. & Ann Rikard
Carol Jamieson's friend Jane
Bryant Riviere - deployed
Erick Riviere - cancer
Follmer family
Sam Tapley's daughter - baby on the way
Sarita Stark's brother - moving to Australia
Pat - surgery complications
Omega - colleague of Gwen Lansing - cancer
THANKSGIVINGS:
Hal Brickle joined
Judy Peck's sister getting stronger
Baby Andrew at home
Kaylen - for support of family & youth
Gene Anglin's birthday
Bob Jones' neice - seizures only caused by medication problem
Starks - family visiting
Phil Griffin's friends just married
---
News to Share?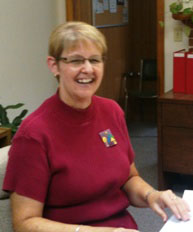 Do you have an article to include in next week's bulletin or newsletter?

Email these to Suzanne Foster or call the church office.
office@mtcarmel-umc.org
5100 South Old Peachtree Road
Norcross, GA 30092
770-449-4498
www.mtcarmel-umc.org