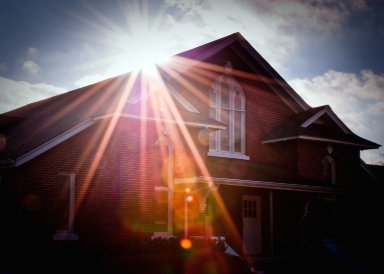 February 5, 2013
In this issue:
From the Pastor
The Lord's Prayer
Ash Wednesday
Mailboxes
Thank You!
Men's Retreat
UMW Brunch
Children's News
Preschool News
Scout Sunday
Sunday's Prayers
Save the Date
In Worship this week
Birthdays / Anniv.
NCM
Counseling Center
Save the Date...
YOUTH REHEARSAL


FEB. 6 - 6:30 PM
FELLOWSHIP HALL



CHOIR PRACTICE


FEB. 6 - 7:00 PM
CHOIR ROOM / SANC.



WEDNESDAY STUDY


FEB. 6 - 7:00 PM
ROOM 112/114



WOMEN'S STUDY


FEB. 6 - 7:00 PM
YOUTH ROOM



MEN'S RETREAT


FEB. 8 - 10
UNICOI STATE PARK



YOUTH SET CONSTRUCTION


FEB. 8 & 9
DOWNSTAIRS ROOMS



PAVEMENT POUNDERS


FEB. 9 - 8:00 AM
MEET AT CHURCH



UMW BRUNCH


FEB. 10 - 12:00 PM
FELLOWSHIP HALL



SPIRITUAL FAMILY WORKSHOP


FEB. 10 - 2:00 PM
RM 112/114



YOUTH REHEARSAL


FEB. 10 - 3:30 PM
FELLOWSHIP HALL



LUKE STUDY


FEB. 11 - 7:00 PM
HOPE HOUSE

NO BROWN BAG STUDY
FEB. 12



PRESCHOOL VALENTINE'S PARTIES


FEB. 13 & 14
12:30 PM



ASH WEDNESDAY


FEB. 13
POT LUCK DINNER - 6:00PM (FH)
WORSHIP SERVICE -
7:00 PM (S)



PRESCHOOL CLOSED


FEB. 15



RELAY FOR LIFE MTG.


FEB. 17 - 12:00 PM
ROOM 112/114



WORSHIP COMM. MTG.


FEB. 17 - 5:45 PM
ROOM 112/114



PRESIDENT'S DAY


FEB. 18
OFFICE and PRESCHOOL CLOSED



LUKE STUDY


FEB. 18 - 7:00 PM
HOPE HOUSE



UMW DAY CIRCLE


FEB. 19 - 10:30 AM
FELLOWSHIP HALL



LENTEN DINNER


FEB. 20 - 6:00 PM



YOUTH SET CONSTRUCTION


FEB. 22 & 23
DOWNSTAIRS ROOMS



WORSHIP ARTS MTG.


FEB. 23 - 10:00 AM
HOPE HOUSE



SCOUT SUNDAY


FEB. 24



NGFCC BOARD MTG.


FEB. 24 - 12:30 PM
COUNSELING CENTER



BOOK CLUB MEETS


MARCH 1 - 7:00 PM
HOPE HOUSE



COUNCIL ON MINISTRIES


MARCH 3 - 4:30 PM
ROOM 112/114
Birthdays this week:
Lorraine Howard
Darryl Jamieson
Shelby Tuthill
Bill Chappell
Kristin Anderson
Wynne Buran
Boyd Whaley
Suzanne Foster
Anniversaries this week:
George & Lila Hunter
North Georgia Family Counseling Center

Family Wellness
through Counseling, Education and Research

Mt. Carmel proudly supports the North Georgia Family Counseling Center.
678-242-9355
ngfccumc@gmail.com
www.ngfccumc.org
Norcross Cooperative Ministry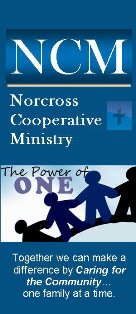 As one of the founding churches of NCM, we encourage your support as they assist those in need in our area.

For more information on NCM, see their facebook page at
www.facebook.com
/norcrosscm.
Strange Churchy Words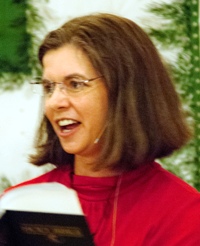 During this week's 9:30 service our children read the words carved into the altar table: "this do in remembrance of me". We talked about how Holy Communion is a time of remembering. Sometimes we forget God's love, but Holy Communion is a time to "un forget" and remember Jesus' love.

Then Emily Samples made an excellent observation. The order of the words carved into the altar table seems strange. Usually we say "do this in remembrance" rather than "this do".

She's right. I never tell anyone "this do" instead of "do this".

I checked the Bibles on my bookshelf. Most of them translate Luke 22:19 as "do this in remembrance." Only the older versions, like the King James Version, translate the phrase as "this do in remembrance."

Sometimes we in the church don't notice when words change or others no longer use them. Do you ever, outside of church, use the words "thine", "pew", or "hymnal?"

Emily's question reminds us to be careful about the words we use. We need to make sure that our strange words are not
disconcerting to those who are new to the faith.

That said, sometimes we know that a word is strange, yet we continue to use it. We say in the Lord's Prayer, "hallowed be thy name."

Hallowed? Is that related to Halloween?

For the next few weeks we will explore and pray the prayer that Jesus taught. We will need to define some of the words, like hallow. We may find that other words, like father and bread, may mean more than we expected. Hopefully, as we reflect on this prayer, we will think as we pray. Ellsworth Kalas describes this as a way of loving God with our minds.
Sometimes our strange churchy words are nothing more
than rote habit held over from days when people spoke and acted differently.

But other times, strange churchy words have a richness and depth that we churchy people need to learn for ourselves!

I'll see you this Sunday,

Pastor Cyndi
---
Singing the Lord's Prayer

This week in worship we will introduce the Lenten series on the Lord's Prayer. In addition to reflecting on the prayer Jesus taught, we will learn a new tune for the Lord's Prayer.

If, as Augustine (354-430 CE) said, "to sing is to pray twice", then perhaps singing the Lord's Prayer might count three times!
---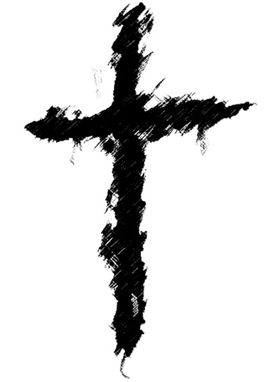 Ash Wednesday Schedule
February 13, 2013:

6:00 PM: Potluck Dinner (FH)
7:00 PM: Worship Service (S)

The Ash Wednesday service is very appropriate for older children. A nursery will be provided for infants and toddlers.

Lenten Dinners and Study will be held each Wednesday beginning on Feb. 20th at 6:00 p.m.
---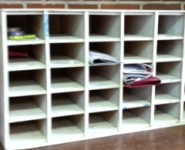 Church Committee Mailboxes Have Moved

Please note that the interoffice mailboxes for church business have been moved to the Hope House.

Committee chairpersons, please remember to check your mail there regularly.

One "Church Office" mailbox is available on the wall between the sanctuary and foyer. Any mail for the church office, staff, or any of the committees should be clearly marked and placed there. This box will be checked regularly and all mail delivered to the appropriate box in the Hope House. Thank you!
---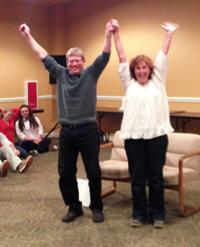 Thank You for a Great Evening!

If you missed the Spaghetti Dinner and "Not So Newlywed" Game on Saturday night, you missed a great time! Not only was there delicious food and fellowship, but following the dinner was a rousing game show reminiscent of the 70's!

Three couples tried to match answers about each other with some hilarious results! Congratulations to Pekka and Lorrie Ignatius who were the big winners! (What's your secret guys?!)

The two runner up couples, Carl and Joan Garner, and Phil and Mercer Griffin, also exhibited great knowledge about their spouses, while keeping the audience in stitches!

Great thanks to the participants, and also to the Youth for preparing the delicious dinner and serving us so efficiently.

And of course, thanks also to Ms. Gail Bolton for being the "organizer" of the dinner and to Kaylen Short for being the "Bob Eubanks-ish" MC in an outfit straight from 1972!

It was a great evening!
---
Men's Retreat to Unicoi State Park
All men of the church are invited to attend the United Methodist Men's Retreat at Unicoi State Park: Friday - Sunday, Feb. 8 - 10.

The retreat includes interesting programs, good food and lots of fun! There is no cost for the retreat as it is paid for by a portion of the proceeds from the Men's BBQ.

Please contact Steve Riviere or the church office for more information.
---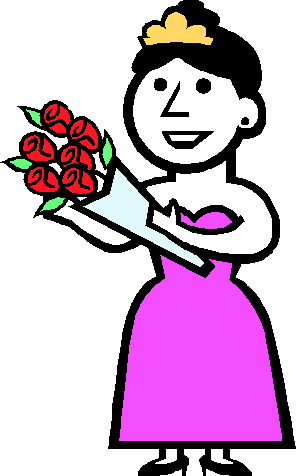 Woman of the Year Brunch

Attention women of Mt. Carmel! Mark your calendars now for the United Methodist Woman of the Year Brunch on Sunday, February 10th at 12:00 p.m.

We will gather in the Fellowship Hall immediately after the last worship service for a delicious brunch to honor a woman who has gone "above and beyond" in her service to Mt. Carmel during the past year.

The recipient will be a secret until announced at the brunch, so plan to attend to find out who she is and to congratulate her!
---
Sunday School:
The Transfiguration, Luke 9:28-36. This lesson is about Jesus' trip up a mountain with Peter, James and John to pray. While there, Jesus is changed. Our focus is on what God tells the disciples while they are on the mountain and their reaction.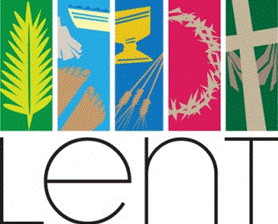 Spiritual Workshop for Families:
Sunday, Feb. 10 at 2:00 p.m.

Come to an afternoon workshop lead by Pastor Cyndi, Rev. Lynne Smith from the Counseling Center and myself to help you and your children talk about your faith and discover ways your family can celebrate the season of Lent. There will be some hands on activities that you can take home to do with your children during the Lenten season. Please RSVP by February 8 at children@mtcarmel-umc.org.

Save the Date: Vacation Bible School! June 3-7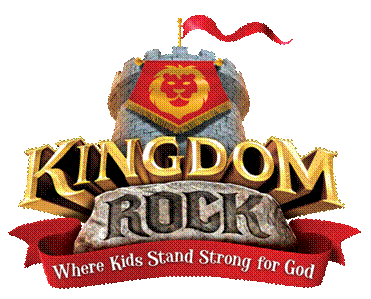 ---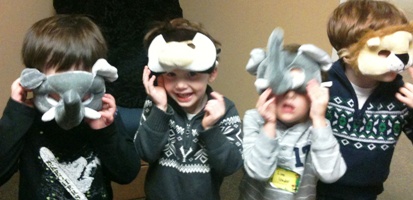 Preschool News
Dear Friends,

The month of love is upon us and we are singing as many songs as we can containing the words love and heart. In fact, today Miss Pam and I serenaded the group with the Beatles "All You Need is Love" but did not get the applause we had anticipated. Blank stares were actually the look of the day. However, Pam and I got a kick out of it, so we may just do it again tomorrow!

As you see in the photo, the circus has come to town and visited my office last week. The Toddlers, Two's and Three's are fascinated with the animals that are in the circus and paraded around wearing the masks of their choice! I was a little scared of the lions, but was informed that it was just pretend. Whew. Our Four's are studying Egypt and that is totally exciting. Our students will be archeologists and will wear their pith helmets as they try to find something wonderful in their digs. Isn't it great to be at Mt. Carmel?

We are preparing for the Valentine's parties and I have seen sign-up sheets posted on the bulletin boards. Make sure to take a look at the lists and decide what fits into your schedule! Please remember parents are invited to attend the parties. Also be reminded to have a Valentine for each child in the class. The younger children do not have to label the envelopes, but our Four's are encouraged to write their friends' names on the cards they plan to deliver. We will be making our mailboxes in school, so don't worry about that!

Our Two's are almost filled for the fall, but we have room in all other levels. Please be sure to put the word out with your friends and neighbors without a preschool home. We would love to welcome them into the fold.

In joy and love,
Lorrie
---
Scout Sunday
February 24, 2013

Mt. Carmel is happy to support scouting by providing meeting space for Cub Scouts, Boy Scouts, and Daisy, Brownie, Junior and Cadette Girl Scouts during the year!

On February 24th we will recognize scouting during our worship services. We would love to have all of our scouts join us. Cub Scouts and Girl Scouts are invited to the 9:30 service, and Boy Scouts to the 11:00 service.

Scouts who would like to participate in the service are encouraged to contact Steve Riviere, or the church office to sign up.

We hope to see many of you there.
Please join with others in our church family in praying this week:
CONCERNS:
Easley's friend Derek: one of infant twins needs surgery
Easley's neice's 2 wk. old grandson - heart surgery
Easley's friend Joyce: injuries from fall, mother in nursing home and father has heart problems
Those in financial difficulty
Those in nursing home
Everyone with medical issues
Parents of George Hunter - life transitions
Lila Hunter's brother
Klinetob's friend - wife died leaving husband & 2 children
Charles Carroll - surgery on Friday
Friend of Lisa Spiller - death of 17 month old baby
THANKSGIVINGS:
John Hammarlund's mother improving - thanks for prayers!
Great spaghetti dinner & show on Saturday night. Thanks Youth!
---
News to Share?
Do you have an article to include in next week's bulletin or newsletter?

Email these to Suzanne Foster or call the church office.

office@mtcarmel-umc.org
5100 South Old Peachtree Road
Norcross, GA 30092
770-449-4498
www.mtcarmel-umc.org