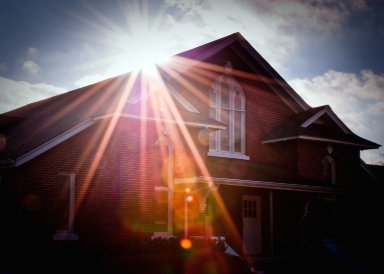 August 21, 2012
In this issue:
From the Pastor
Directories
Youth Events
Children's News
Family Promise
Night Circle
Walking Group
Preschool News
Oper. Christmas Child
District Training
Sunday's Prayers
Save the Date
In Worship this week
Birthdays / Anniv.
NCM
Counseling Center
CHOIR PRACTICE


AUG. 22 - 7:00 PM



STUDY OF MARK


AUG. 22 - 7:00 PM
RM 112/114



CPR CLASS


AUG. 23 - 10:00AM
FELLOWSHIP HALL



PAVEMENT POUNDERS


AUG. 25 - 7:30 AM
MEET AT CHURCH



"WALK & TALK"


AUG. 25 - 7:30 AM
MEET AT CHURCH



OPERATION CHRISTMAS CHILD OPEN HOUSE


AUG. 26 - 9:45 AM



YOUTH PARENT MTG.


AUG. 26 - 5:15 PM
RM 112/114



UMW NIGHT CIRCLE


AUG. 27 - 6:30 PM
FELLOWSHIP HALL



PRESCHOOL "CAMP" WEEK


AUG. 27 - 31
9:30 AM - 12:30 PM



BROWN BAG STUDY


AUG. 28 - 11:30 AM
HOPE HOUSE



STEWARDSHIP MTG.


AUG. 28 - 7:00 PM
HOPE HOUSE



UMW OFFICERS' MTG.


AUG. 29 - 5:45 PM
HOPE HOUSE



LABOR DAY


SEPTEMBER 3
OFFICE CLOSED



PRESCHOOL RESUMES


SEPTEMBER 4
9:30 AM - 1:30 PM



PRESCHOOL DEDICATION SUNDAY


SEPTEMBER 9



CHILDREN'S COUNCIL MTG.


SEPT. 9 - 11 AM
RM 112/114



DIST. TRAINING


SEPT. 9 - 2:30 PM
DUNWOODY UMC



SPR MTG.


SEPT. 9 - 3:00 PM
HOPE HOUSE



DISTRICT TRAINING


SEPT. 9 - 2:30 PM
DUNWOODY UMC



EVANGELISM MTG.


SEPT. 11 - 7:00 PM
RM 112/114



WOMEN'S STUDY BEGINS


SEPT. 12 - 7:00 PM
YOUTH ROOM



COM RETREAT


SEPT. 14 & 15



MEN'S BREAKFAST


SEPT. 16 - 8:00 AM
FELLOWSHIP HALL



YOUTH TO BRAVES GAME


SEPT. 16 - 10:30 AM



FAMILY PROMISE MEAL


SEPT. 16 - 12:00 PM
FELLOWSHIP HALL



TRUSTEE MTG.


SEPT. 16 - 6:00 PM
HOPE HOUSE LIBRARY
1 Kings 8:(1,6,10-11), 22-30, 41-43
Psalm 84
John 6:35, 41-51, 56-69
Birthdays this week:
Cindy Jones
Vicki Walden
Joanne Ragon
Emma Piepmeier
Howard Greene
Michelle Jarrett
Steve Hicks
Cyndi McDonald
Jim Anderson
Anniversaries this week:
Steve & Nanci Hicks
Norcross Cooperative Ministry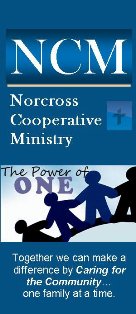 As one of the founding churches of NCM, we encourage your support as they assist those in need in our area.

For more information on NCM, see their facebook page at
www.facebook.com
/norcrosscm.
North Georgia Family Counseling Center

Family Wellness
through Counseling, Education and Research

Mt. Carmel proudly supports the North Georgia Family Counseling Center.
678-242-9355
ngfccumc@gmail.com
www.ngfccumc.org
Have you ever heard one of those speeches or sermons that talk about the dash? Usually the presenter begins by noting that obituaries list a birth date and a death date, sepa
rat
ed by a "dash". The speaker notes that a simple mark, a dash, represents all the days between birth and death. I remember squirming in my seat as a child when a preacher asked, "what will you do with your dash?"
I think about dashes when I walk through the church cemetery. How did these people fill their days? What were their hopes and dreams?

Not content to sum a life with a dash, often additional information was added to the gravestone: "a good wife", "loving husband", "none knew thee but to love thee, none named thee but to praise thee".

My favorite dash is on the Singleton family marker in
our graveyard. On the double headstone are the words:
March 11, 1852 -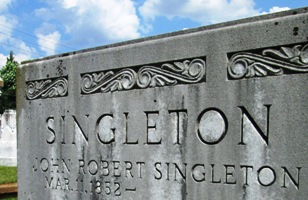 When I am feeling silly, I imagine John Robert in his 1800s garb walking around the church grounds and marveling at all the changes he has seen over his dash (so far) of 160 years!

I am not sure why there is no date after the dash on John Robert's tombstone. Perhaps in the confusion of dealing with his estate, this detail was overlooked.
On the other hand, maybe there was no mistak
e. Perhaps John Robert knew Jesus and his promise: "this is eternal life, that they may know you, the only true God, and Jesus Christ whom you have sent." (John 17:3).
What if John Robert meant for the stone to remain unchanged? His stone would witness to future generations that th
e date on a tombstone is not the end. We can trust in the steadfast love of a gracious God.

May God use our lives similarly, as stones that witness to his everlasting love.

I'll see you this Sunday,
---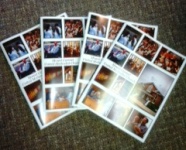 New Directories Have Arrived!
If you didn't get a new pictorial directory on Sunday, they are now available in the Sanctuary, Fellowship Hall, and Church Office.

We ask that you take ONE PER FAMILY at no cost. If you need a 2nd copy, there will be a $5.00 charge to help with printing expenses.
---
Upcoming Youth Events

Parents Meeting - August 26th at 5:15-6:15 in the double classrooms.

Braves Game - September 16th, leaving after 9:30 service.
---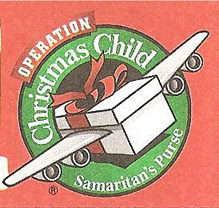 Children's Ministry News
Sunday School: August 26
This Sunday we will pack for Operation Christmas Child. When we go downstairs after the Children's Sermon, we will gather in Children's Church and watch a video about Operation Christmas Child and talk about how we will pack boxes. We will then go upstairs to the Fellowship Hall to the Christmas party where each Sunday School class will pack boxes appropriate for their age group. Items still needed for boxes: small travel size tubes of toothpaste, small bars of soap, and individually wrapped hard candy. We will also take up donations to help with the mailing of the boxes.

Save the Date:
Children's Garden October 14th - 2:00 PM
John Hammarlund will help the children plant bulbs in a special garden near the Hope House. They will also get a plant to take home.

Fall Festival: October 20 - 10:00 AM
Change in time so we can support the Wesley Walk for others.

Christmas Pageant: Dec. 9
Once a year, Family Promise puts together a T-shirt order for all the new churches and for any replacement shirts. Please send your order to Ed McDonald or call 678-983-5588.

Because the T-shirts are an effective way to spread the word about their ministry, Family Promise will gladly pay for the T-shirt, but they do accept donations to cover any portion of their cost of $10 per shirt.

We need to know your size preference by Today!

Thank you again!
Ed, Lorrie, Marianne and Lila
---
UMW Night Circle Meeting

All women of the church are encouraged to join The Lola Belle Young Night Circle which will meet on Monday, August 27th in the Fellowship Hall. Dinner will begin at 6:30 p.m., followed by a program which this month is a review of our favorite books. Everyone is invited to share a brief description of a favorite book or one you have recently read.

Please RSVP to the church office if you plan to attend.
---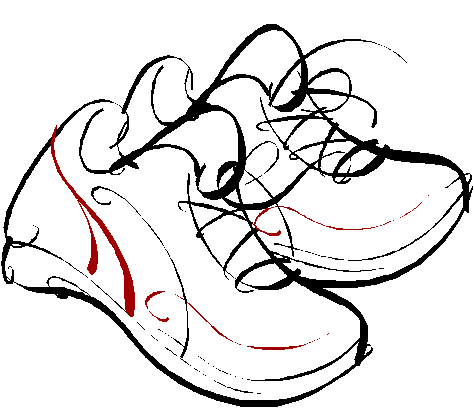 Attention Walkers!

A new walking group is forming! Hal Brickle is organizing a weekly "Walk & Talk" on Saturday mornings. The group meets at the church at 7:30 AM for a little exercise and conversation.

Everyone is welcome to join, whatever your fitness level. Please contact Hal with any questions. 770-480-2748.
---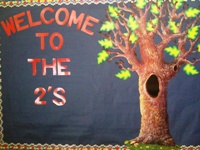 Preschool News

We are counting the hours until we have our friends back in the fold again! This week is a very busy one for the teachers and me, filled with meetings, workshops, CPR and First Aid, decorating, and all the other things that need to be done at the beginning of the school year. We welcome our new friends and know that you must be feeling a bit anxious about leaving your child with us for the first time. I think the teachers and I remember how it felt to leave our children with teachers and children that were not so familiar to us, but I can promise you that we will wipe tears (yours and your child's), explain our routine, show the facility, and just love your child into his comfort zone. Feel free to call me if you have any questions or doubts and I will be happy to peek into the room or go out to the playground to see how things are going. This is going to be a great year, I can just feel it!

We want to thank the Boy Scouts for spreading our mulch on the playgrounds. We don't know what we would do without them every year when school begins. We always refresh our ground cover to ensure safety on the playground and it is a huge job. Thank you, Gentlemen. I would also like to thank Dick and Virginia Daneke for making sure the red ants are banned from our play area. Every year Dick and Virginia do the inspection and the spreading of stuff ants just don't like. We love you for doing this big job for us! And then we want to thank Chris and Lamar Bolton for doing the deep cleaning – carpets, floors, and the like so that our school just sparkles when the children arrive! We are proud of our school thanks to Chris and Lamar.

We have space available and would love to have new families join us this year. Please continue to pass the word since we love to share the wealth!

In joy and love,
Lorrie
---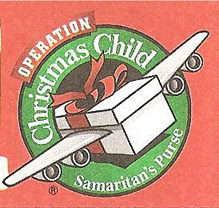 Thank you so much for all the wonderful items you brought in for Operation Christmas Child. We are still in need of a few hygiene items for the Pack and Pray party on Sunday. If you have hotel (or any) bars of soap, or tubes of toothpaste that you would like to bring in, that would be great! We are also still in need of hard candy.

Hope to see you in the Fellowship Hall for holiday cheer this Sunday at 9:45 AM!
---
September 9, 2012: 2:30 - 4:30 PM
Dunwoody UMC

Contact the Mt. Carmel office for registration information.

Classes Offered:

Conflict Resolution - Rev. Chris Carlton, Emory Clergy Care
Making Meetings More Meaningful - Rev. David Melton, Dunwoody UMC

Charge Conferences Only Better - Rev. Royeese Stowe, Chamblee First UMC

General Conference 2012 Revisited - Dr. Ed Tomlinson, AROS DS; Dr. Phil Schroeder, NGC Connectional Min.

Looking at Children through Eyes of Faith as a Sunday School Teacher! - Dr. Ellen Shepard, Stone Mountain UMC

Sunday School, Small Groups, and General Curriculum Needs for Adults - Rev. Ashley Fitzpatrick and Rev. Keith Lawder, Dunwoody UMC

Perspectives on Youth Ministry - Rev. Tonya Lawrence, Dacula UMC; Matt Parker, Simpsonwood UMC; Rev. Sam Halverson, NGC Connectional Min.

Evangelism in the Neighborhood - Rev. John Cuentas, Mt. Pisgah UMC/Cristo La Roca Mission
---
Please join with others in our church family in praying the thanksgivings and intercessions named in worship last Sunday and during the week:
CONCERNS:
Milton Brown: recovering from surgery (by David Jones)
Laraine Downey's son - knew surgery
Jessee Hoge - learner's permit!
THANKSGIVINGS:
Jessee Hoge's 15th birthday
Joanne Ragon's birthday
Dick Easley back singing in choir
Mandy Haecker - healthy baby
---
News to Share?

Do you have an article to include in next week's bulletin or newsletter?

Email these to Suzanne Foster or call the church office.

office@mtcarmel-umc.org
5100 South Old Peachtree Road
Norcross, GA 30092
770-449-4498
www.mtcarmel-umc.org