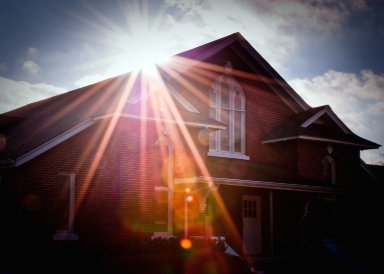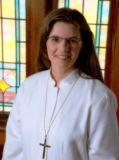 Is it Wrong To Open
Another Person's Mail?

The letter was not addressed to me. My name was not on the envelope. But I couldn't resist, and I peeked anyway.

Our son Mark, only 9 months old, had just been baptized. After walking him around and introducing Mark to the church, Rev. Tom returned Mark and gave us an envelope addressed to "Mark – to be read on the day of your confirmation".

Rev. Tom probably knew that I would peek at the letter; he had tucked in the envelope flap rather than seal the envelope.

Rev. Tom wrote that at Mark's baptism the congregation loved Mark and claimed him as a child who belonged to God. At his baptism the congregation proclaimed their own faith in Jesus Christ and promised to nurture Mark as a child of God. As God's child, Mark would never be beyond the reach of God's faithful love.

After reading Mark's mail, Ed and I sealed the envelope and put it in a file marked "important documents" for safe keeping. The letter traveled with us on moves from South Carolina to Louisiana and Missouri; every time we moved we checked again to make sure we still had the letter. Finally we gave it to Mark at his confirmation.

On that day, Mark completed his baptism. The promises that were made for him, he now made for himself. He knew that God was with him and will be with him forever.

This Sunday, we celebrate promises. We will gather at the river and baptize Eva Proels, Riley Stark, and Ryan Stark. They have known God present in their lives and are responding to God's grace and love. We call this time a sacrament: it is a holy time, when God is especially present in our midst.

From the river, we will proceed to the church, and celebrate the confirmation of Allie Bell, Andrew Bond, Megan Gallagher, Tarin Hinson, Lyle Hoge, Paige Medinger, Eva Proels, Riley Stark, and Ryan Stark. On this day they complete their baptisms. They make promises to live their lives serving Christ, trusting in him, and to be loving members of the body of Christ, the church.

We will celebrate that they are children of God! We will give thanks that they are part of our church family. As they confess their faith, we will trust that God is still with them and will be with them forever.

I'll see you this Sunday,
Pastor Cyndi
---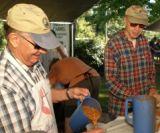 It's BBQ & Sweet Shop Time!
Friday & Saturday
April 27 & 28

Come out to help if you can, and also invite your friends and family to come and eat! Contact the church office if you can volunteer to help at the BBQ, or bring baked goods or work at the Sweet Shop.
---
Confirmation THIS Sunday,
April 29, 2012

Our 2012 Confirmation Class has been hard at work with Youth Director, Kaylen Short, learning about Methodism, baptism and church membership.

On April 29th, a 5th Sunday, there will be only one worship service at 10:30 AM where the members of the class will join the church.

BEFORE the service, at 9:30 AM, you are invited to gather at Jones Bridge Park in Norcross for the baptism of Eva Proels, Ryan Stark and Riley Stark.

AFTER the service, there will be a COVERED DISH LUNCH to honor the confirmands in the Fellowship Hall.

Please plan to join us as we congratulate our newest church members!
---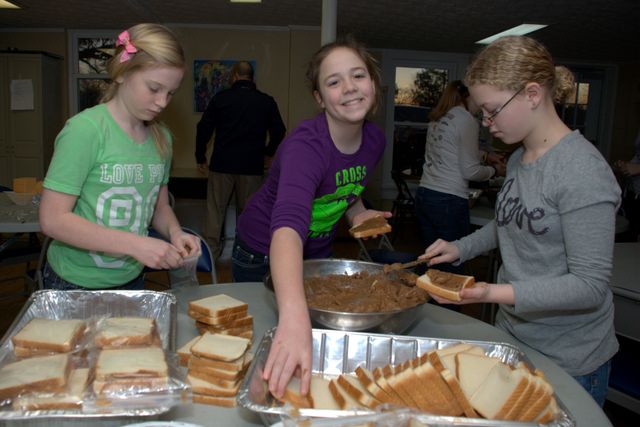 Trinity Soup Kitchen:
May 6

The youth, as well as other church members, will go to Trinity Soup Kitchen on May 6 to serve the homeless. The youth will make 1200 sandwiches on Sunday morning, but we also need volunteers to help make 60 gallons of vegetable beef soup. The recipe can be found here, and on the church website under Youth, Trinity Soup Kitchen.

We also need 17 boxes of saltine crackers (4 sleeves to a box) and 18 bottles of squeeze margarine. If you would like to serve at the kitchen, you are welcome to join us at JR's Restaurant for breakfast at 9:30 AM, or meet us at Trinity UMC at 11:00 AM. We usually are finished no later than 3:30 PM.

If you would like to donate any of these items or join the group, please contact Gail Bolton.
---
General Conference Opens Today:
April 24

Today, 988 delegates from around the world will gather in Tampa, Florida. These delegates, half clergy and half lay members, set church policy and direction. This group, known as the General Conference, meets every four years. General Conference is the only entity that officially speaks for our 12.1 million members.
The theme of the 2012 conference is "Make Disciples of Jesus Christ to Transform the World." Some of the issues to be addressed during this eleven day period are whether clergy should have guaranteed appointments and how to encourage vitality in congregations.

Last June at Annual Conference, the North Georgia conference selected our delegates for General Conference. If you have several hours to spare, ask Tom Cooper and Dick Easley to describe the voting process—it's tedious, and clergy are slower than the lay at electing representatives.
Any member of the United Methodist Church can submit petitions legislating changes in how the church operates, our official beliefs, and church ministries. About 1200 pieces of legislation will be considered at the 2012 General Conference.

Yet General Conference is more than a time of meetings, budget making and voting—worship pervades the conference proceedings and reminds that God's Spirit leads us in all we do. There are 28 worship services, all featuring stories of Jesus by the Sea of Galilee, and all reminding of Jesus' call to follow.

The conference opens today with worship at 4:00 pm. You can watch this and conference proceedings on streaming video at www.umc.org. Please keep the delegates and bishops in your prayers during this time.
---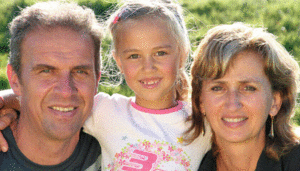 Your Family Photos are Needed
for New Church Directory!

The Evangelism Committee will soon begin production of a new Pictorial Directory for Mt. Carmel. They are going to try a different process this time which will allow families to send in their own digital photos instead of having a photographer take posed shots.

Photos can be family favorites including pets, etc. but they need to be close-up in order to distinguish facial features. Online photos should be jpeg, no larger than 10mb and can be emailed to Donna Riviere. Photo-prints can also be turned in to the church office and will be scanned.

It is suggested that members wear complimentary colors and have a background that is not too light or busy.

If you don't have a suitable photo, our own George Hunter will be available to take one for you. Just let the church office or Neil Odom know and that can be arranged. Contact Neil also if you have other questions. nonojo413@gmail.com
---
American Cancer Society "Relay for Life": May 4-5: Gwinnett County Fairgrounds
Thank you from the Mt. Carmel Relay Team for all of your support in our fundraisers this year. We are happy to once again be able to contribute to the battle against cancer.

This year you can also purchase a luminary on line in memory or in honor of someone who has been touched by cancer. These will then be lit at dusk at the Fairgrounds as a parade of cancer survivors and care-givers pass by.

Just click here - Our team name is Mt Carmel UMC - from there you can purchase the luminary .
---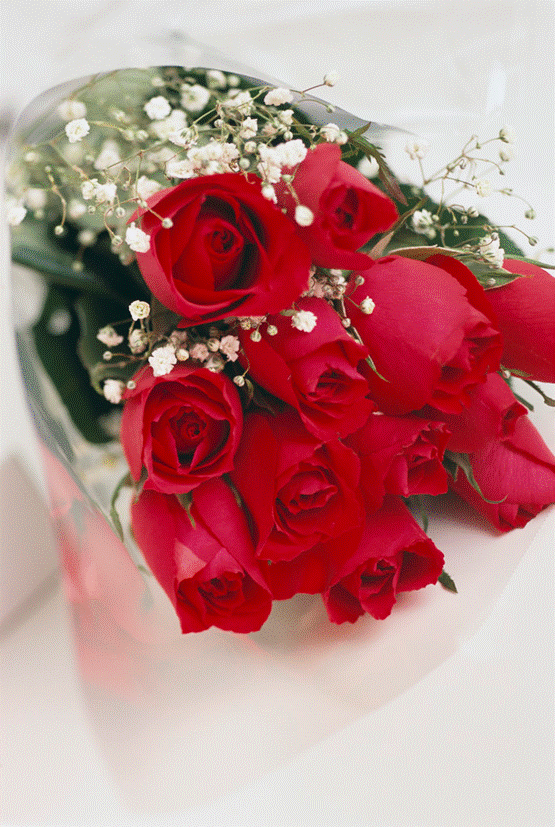 Mother's Day Roses

On Mother's Day, May 13th, the Youth will once again place roses on the altar in honor or in memory of our Mothers.

If you would like to purchase a rose, please fill out the form found in the Sunday bulletins, or contact the church office by May 10, 2012.

The cost of $10.00 includes the vase with a single rose, greenery and baby's breath. (white rose in memory / red rose in honor)

Make your check payable to Mt. Carmel UMC marked "Rose". All proceeds will go toward the Youth Summer Mission Trip to Twin Pines, New Mexico.

Thank you for supporting our Youth!
There is no regular Sunday School this week because of the combined Worship Service at 10:30. There will be a nursery and extended session for kindergarten children and younger. We will do some of the regular Sunday School activities based on the Good Shepherd story found in John 10:11-18.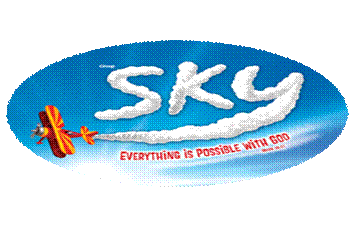 VBS June 4-8 at Mt. Carmel: 9:30 - 12:30
We are Shooting for the Stars at Sky VBS.

Registration for children (preschool 3's through rising 5th grade) and volunteers is on-line at www.mtcarmel-umc.org.

Please watch the bulletin board in the hallway for items that we need for VBS. One important item I will need to borrow is a small remote controlled helicopter for the Fly Away finale. If you have one that I may borrow, please let me know at children@mtcarmel-umc.org. Thank you.
Director of Children's Ministries
---
I heard some disturbing news yesterday from my friend, Lila! It seems that someone thinks we are starting school at 8:00 every day next year, but that was just an April Fools joke! We will have the same schedule as we have always had – the day begins at 9:30! Can you imagine what a mess it would be for all of us to try and get little ones ready and out the door at that time of day? Really, everyone, re-read the April parent newsletter and find that I was pulling your legs!

We will begin our last month next week, so many of you will notice a new fee on the envelopes that come home for tuition. We are all paying September tuition, and I have news for our 4's. I refuse to let any of our Seniors graduate! We have to hold them back to be sure that everyone is prepared for the rigors of kindergarten. No, I'm afraid I cannot in good conscience let them leave us. They are such a special group of children and we are all having difficulty embracing the fact that we have only a few more weeks together. Boo hoo!

This week we have a lovely, normal time together as we do the following week. We are just going to love these times of normal days and remember to tuck away all the memories made.

We should be receiving our class and individual photos this week, and I know they will be gorgeous. For those of you who did not purchase a class photo, there will be another opportunity for you to buy them after you see how sweet they are!

We are thankful to be able to be together learning and loving one another. We are blessed to be a part of such a wonderful school.

In joy and love,
Lorrie
---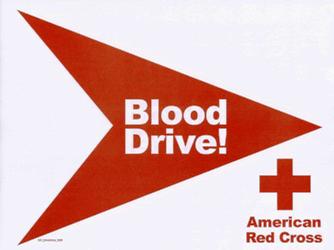 Red Cross Blood Drive a Success!
THANK YOU to everyone who donated or tried to donate a pint of blood last Wednesday. Our goal was to collect at least 25 pints and we ended up with 26!

Thanks also to all those who helped with set up, publicity, registration and the canteen. We couldn't have done it without you!

Mark your calendars for our NEXT BLOOD DRIVE on Wednesday, October 10th from 2-7 p.m.
---
I would like to say a huge THANK YOU to Vicki Walden for her generosity in supervising the acolytes each week while I was out after Gene's surgery. She did a wonderful job of keeping the process organized and taking care of any problems that came up.

Thanks Vicki!
Linda Anglin
---
Please join with others in our church family in praying the thanksgivings and intercessions named in worship last Sunday and during the week:
CONCERNS:
Anita & Lamar Andrews
J.W. & Ann Rikard
Baby Alexandra - 9 mo. old with rare disease
Jeffrey Bolton's friend - serious fall
Kaylen's friend Robbie - surgery
Family of Carol Jamieson's friend, Jane who died on April 20th
THANKSGIVINGS:
David Jones - successful eye surgery
Neil Odom - for prayers & support
Pekka - beautiful spring
---
News to Share?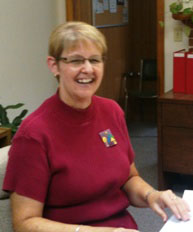 Do you have an article to include in next week's bulletin or newsletter?

Email these to Suzanne Foster or call the church office.

office@mtcarmel-umc.org
5100 South Old Peachtree Road
Norcross, GA 30092
770-449-4498
www.mtcarmel-umc.org