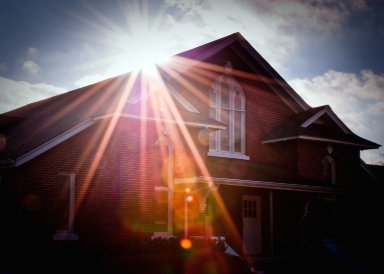 Sept. 25, 2012
In this issue:
From the Pastor
Opportunities to Serve
BBQ / Sweet Shop
New Bible Study
Youth Events
Children's News
UMW Sunday / Youth
Brunch
Flamingos
Preschool News
Blood Drive
Parenting Class
Bowling Outing
Book Club
Sunday's Prayers
Save the Date
In Worship this week
Birthdays / Anniv.
NCM
Counseling Center
WOMEN'S STUDY


SEPT. 26 - 7:00 PM
YOUTH ROOM



ADULT CHOIR


SEPT. 26 - 7:00 PM
CHOIR ROOM



COMMUNION AT MORNING STARR


SEPT. 27 - 9:45 AM



PAVEMENT POUNDERS


SEPT. 29 - 8:00 AM



WALK & TALK GROUP


SEPT. 29 - 8:00 AM



UMW SUNDAY


SEPT. 30 - 10:30 AM



YOUTH BRUNCH FUNDRAISER


SEPT. 30 - 12:00 PM



LAY LEADERSHIP MTG.


SEPT. 30 - 12:30 PM
RM 112/114



WORSHIP COMM. MTG.


SEPT. 30 - 5:00 PM
RM 112/114
GENESIS STUDY


OCT. 1 - 7:00 PM
HOPE HOUSE
FALL BBQ AND SWEET SHOP


OCT. 5 & 6



BLESSING OF ANIMALS


OCT. 7 - 4:00 PM



EXODUS STUDY BEGINS


OCT. 8 - 7:00 PM
HOPE HOUSE



LOVE & LOGIC PARENTING CLASS


OCT. 9 - 6:30 PM
RM 112/114



RED CROSS BLOOD DRIVE


OCT. 10 - 2 until 7 PM
FELLOWSHIP HALL



UMW FALL RETREAT


OCT. 12 - 14
LAKE HARDING, AL
Birthdays this week:
Marcy Medinger
Lila Hunter
Marian Long
Eleanor Leeper
Jamey Roe
Frank Hamilton
Mary Hosack
Connie Hull
Danny Parrish
Chris Bolton
Amy Whitlow
Sherry Blackwood
Bill Bryant
Anniversaries this week:
Cecil & Minnie Thomas
Lynn & Darrell Parrish
Norcross Cooperative Ministry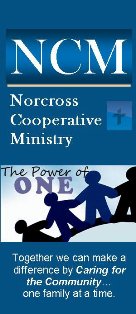 As one of the founding churches of NCM, we encourage your support as they assist those in need in our area.

October is one of the months when Mt. Carmel has a special food drive for NCM.
Please remember them when you do your shopping each week!

For more information on NCM, see their facebook page at
www.facebook.com
/norcrosscm.
North Georgia Family Counseling Center

Family Wellness
through Counseling, Education and Research

Mt. Carmel proudly supports the North Georgia Family Counseling Center.
678-242-9355
ngfccumc@gmail.com
www.ngfccumc.org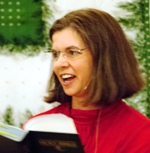 Cold Calling



I dread this time of year. While everyone else gets excited about crisp fall mornings, my stomach begins to grow tight with worry. Others may watch for leaves changing colors, but I begin to dread the season.

The last quarter of the year brings with it church conference, when we as a church set ministry teams for next year.

In preparation, the lay leadership team has been listening for how God is calling our church. We have been praying about the people that God may be calling to serve next year.

We have begun to telephone people, asking them if they will serve on ministry teams and committees.

I am always reluctant to make these calls. It seems like I am asking for help, and that is not something I like to do. I tend to procrastinate rather than make these calls.

I sit in front of the phone, reluctant to dial. I imagine an angry "No! I'll never serve on trustees!" and the loud bang of a phone slammed down.

Knowing that I would be making these dreaded calls, I checked out the library book "The Now Habit". As you may guess from the title, the book is about overcoming procrastination. I have not yet begun to read the book, but I did check it out. And even though I have not read the book, I have begun to make calls.

I'm not sure why I have dreaded these calls. They aren't at all like I imagine. Instead, almost everyone that we have called so far has responded positively. Yes, there are a few persons who have asked to step down after serving in a ministry for a long time. But for the most part, everyone says "yes". Many are even grateful for the chance to serve.

Somehow I got into my head that these calls were like those of an unwelcome door-to-door salesperson…but that's not true at all. These calls offer an opportunity for people to live as disciples; through these ministries together we serve Christ through the church. In serving, we become more like Christ.

I'm thankful for your willingness to serve Christ through the church.

I look forward to seeing you this Sunday, and perhaps a phone call, too.
I'll see you this Sunday,

Pastor Cyndi
---
Opportunities to Serve

Did you miss the chance to complete the "Opportunities to Serve" survey on Sunday? It's not too late! The survey and the Opportunity Booklet can both be found on the church website at mtcarmel-umc.org.

If you took a survey home on Sunday to complete later, you may bring it to church this Sunday or drop it by the church office during the week. Thank you!
---
UMW Sunday / Youth Brunch:
September 30th at 10:30 AM

Please plan to join us for United Methodist Women's Sunday where the women of the church will lead the worship service.

Our traditional "UMW Choir" will sing special music, "His Eye Is On The Sparrow" that Sunday. We will rehearse Sunday morning at 10:00 AM prior to the worship service and may have additional rehearsals at Night/Day Circle meetings. ALL ladies are invited to sing in the choir – not just regular choir members!!

Following the service, the Youth will sponsor a Brunch in the Fellowship Hall.

The brunch menu will be: baked french toast, sausage and egg casserole, hash brown casserole, cheese grits, pigs 'n blankets, fresh fruit, juice and coffee.

Donations will be accepted with all proceeds going towards the 2013 Youth Summer Mission Trip to Pikeville, KY.

Mark your calendars now!
---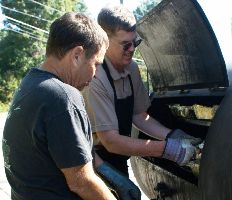 Fall BBQ / UMW Sweet Shop:
Volunteers Needed!

The United Methodist Men's BBQ and United Methodist Women's SWEET SHOP will be held on Friday & Saturday, October 5 & 6 and lots of volunteers are needed!

To help with the BBQ, please see any Men's Club member or contact the church office. Activity will begin by Wednesday of that week.

LOTS of baked goods are also needed for the Sweet Shop! The volunteer list is shorter than usual this fall for bringing sweets and also for working in the Sweet Shop on Friday and Saturday, so if you plan to help but just haven't signed up yet, please let us know! office@mtcarmel-umc.org / 770-449-4498

And of course, bring your friends and family and come enjoy the good food while supporting many worthwhile ministries! Contact the church office for more information.
---
New Bible Study Begins

From the burning bush to the forty year march through the wilderness, the book of Exodus offers a glimpse into what it means to be God's people.

Pastor Cyndi leads this 8-week study of Exodus based on Disciple Bible Study materials. Establish the habit of reading scripture daily and join in weekly discussions.

The study will meet on Mondays at 7 pm in the Hope House, beginning on October 8. To register, please contact the church office, office@mtcarmel-umc.org.
---
Upcoming Youth Events

- Sept. 30: Brunch following 10:30 service
- October 5 & 6: Fall BBQ
- October 7: Flamingos Fly!
- October 14: Youth Corn Maze Trip
- October 28: Youth Halloween Party
---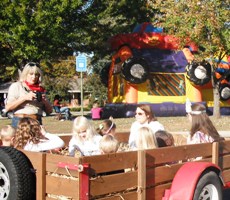 Children's Ministry News
Sunday School:
This Sunday is a combined worship service at 10:30 so there is no regular Sunday School. There will be activities based on the lectionary during "Extended Session" for Pre-School and Grade K-2 children.

Garden Project: Oct. 14 at 2:00
Working with John Hammarlund, the source of the beautiful new plants around the church, the children will plant spring bulbs, pot a special plant to take home and play some garden related games. Please RSVP if you are coming: children@mtcarmel-umc.org, so we will know how many to expect.

Fall Festival: Oct. 20, 10:00-12:00
The Fall Festival is going to be a little different this year. We will still have the monster truck moonwalk, crafts, games, cupcake walk, hayride, hair design, etc. But we are also working with Mt. Carmel's Outreach Team to help raise money for the Wesley Walk for Others, so save your change and come have fun, while helping others in metro Atlanta.
Director of Children's Ministries
---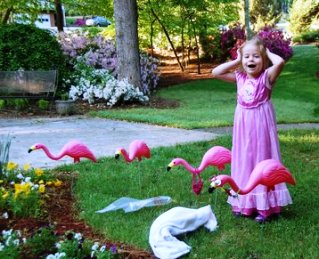 Last Chance for Flamingo Insurance!
The Youth will only be selling Flamingo Insurance again THIS SUNDAY, September 30, so plan now to buy your insurance unless you would like for a flock of pink creatures to show up in your YARD!
All proceeds help to defray the cost of the Youth Summer Mission Trip to Pikeville, Kentucky. Look for our table outside of the Sanctuary if you would like to purchase the insurance at a cost of $15.00.

Thank you for your support of the Mt. Carmel Youth!
---
Isn't the weather beautiful??? We are enjoying ourselves immensely outside and doing a lot of art work on the sidewalk. I hope you have a chance to see Mt. Carmel's answer to Picasso when you are driving through carpool after dropping off your child in the morning. We do our best work when we are inspired by the weather.

We feel as though we have been here for quite some time and look forward to having you join us for sanctuary beginning October 1. Please remember to follow the normal drop off routine in the morning, and then park your car and head into the sanctuary where we will join you. After we have had our chapel time, we ask that you remain in the church while we file out and go to class, after which you are free to leave and get the morning chores started! Now you might be able to figure out what your child has been singing all month.

Just a reminder that Project 20/20 will be in on Tuesday, October 2 and again on Friday, October 5. Paperwork will be sent home this week and I hope everyone takes advantage of this wonderful vision screening. Your child does not even need to be verbal to have a reliable reading. All he needs to do is look through a machine that looks like a view master and focus on the Christmas tree. A computer reading will come out since the Retinomax is a autorefractor device which detects refractive errors such as astigmatism and near/far sightedness. (Cue in "Meet George Jetson, daughter Judy . . .) The fee is $24.00 and checks should be made to Project 20/20. The second child in the family has a $5.00 discount!

We are thankful to be here and hope you continue to promote our Preschool. We have spaces available in the Toddler's, Three's and Fours so get the word out! Please like us on Facebook and leave a message on Yelp at http://www.yelp.com/biz/mt-carmel-united-methodist-church-preschool-Norcross.

In joy and love,
Lorrie
---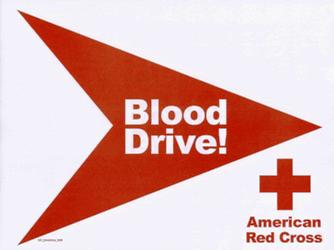 Red Cross Blood Drive
Wednesday, October 10th
2:00 - 7:00 PM

Mt. Carmel will host our 2nd Blood Drive on October 10th and we hope to at least match the 26 pints that were collected at our first drive in April. Hopefully we'll do even better!

Please check your calendar and plan to stop by to give a pint. You'll get juice and cookies too!

To donate, please visit redcrossblood.org, sponsor code: mtcarmelumc or contact Suzanne Foster in the church office / 770-449-4498. Together we can save lives!
---
Love and Logic Parenting Class
Tuesdays, October 9 - November 13
6:30 - 8:30 PM

The North Georgia Family Counseling Center sponsors this practical and entertaining parenting program on Tuesday evenings in Room 112/114 at Mt. Carmel.

This program is designed to give you practical skills that can be used immediately. It is led by Rev. Lynne Smith, the NGFCC Minister of Education.

Cost is $100 per person or $150 per couple which includes the workbook. To register, please contact Lynne at 678-242-9355 or ngfccumc@gmail.com.
---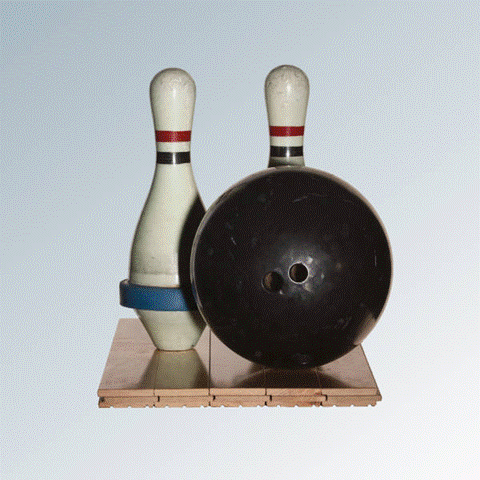 "Strikes for Jesus"

We are planning another fun Saturday morning social event, but this time, it isn't golf!

On Oct. 27th at 10:00 AM, we will bowl three games at the Brunswick Bowling Lanes on Spalding Dr. The cost will be approx. $15.50. This includes the games, shoe rental, a couple of slices of pizza, and soda.

We're bowling "STRIKES for JESUS," so you don't have to have ANY bowling skills. Please contact Neil Odom if you would like to join this fun event. (770) 827-2122 or nonojo413@gmail.com.
---
Love to Read?

Come share your love of reading and sharing with a new "Women's Book Club". Bring your list of favorites to our meeting and we will decide on a "Book of the Month" to read, location, time and date of club meetings, etc. Date of first meeting to be announced soon.

For more information, call or email:
Chris Bolton: dorseylbolton@bellsouth.net / 770-757-4899 or
Vicki Walden: vickiwalden@att.net / 770-613-9555
Please join with others in our church family in praying the thanksgivings and intercessions named in worship last Sunday and during the week:
CONCERNS:
Lori Anderson's friend Laurell - kidney transplant
Lila Hunter's brother - entering rehab
Katie Cook - District Adm. Assist: death of mother
Morgan Nichelson: recent surgery
Bill & Susan Posey: new residence for Bill
Spencer Grogin's grandmother: breast cancer surgery
Lila Hunter's step-father: cancer surgery
Anglin Family: death of nephew
THANKSGIVINGS:
Sam Tapley home from work in Florida
Pastor Cyndi back from Missouri - completed 13.1 run!
---
News to Share?

Do you have an article to include in next week's bulletin or newsletter?

Email these to Suzanne Foster or call the church office.

office@mtcarmel-umc.org
5100 South Old Peachtree Road
Norcross, GA 30092
770-449-4498
www.mtcarmel-umc.org