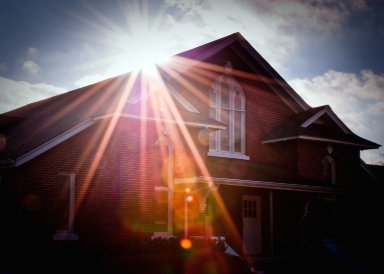 June 4, 2013
In this issue:
From the Pastor
Family Promise
Training
Youth Commissioned
Father's Day Carnations
Letters to Youth
Summer Lunch Program
Children's Ministry
Trinity Soup Kitchen
Thank you
Book Club
Sunday's Prayers
Save the Date
In Worship this week
Birthdays / Anniv.
Counseling Center
Save the Date...
MUST SUMMER LUNCH PREP


ONGOING ALL SUMMER
10:00 AM - 12:00 PM
HOPE HOUSE



VACATION B

I

BLE SCHOOL


JUNE 4 - 7
9:30 AM - 12:30 PM



UMW RETREAT PLANNING MTG.


JUNE 5 - 6:00 PM
HOPE HOUSE



NO CHOIR PRACTICE


JUNE 5



NO WEDNESDAY STUDY


JUNE 5



PAVEMENT POUNDERS RUNNERS


JUNE 8 - 8:30 AM
MEET AT CHURCH

CHILDREN'S SUNDAY /
YOUTH COMMISSIONED FOR MISSION TRIP
JUNE 9
9:30 & 11:00 AM



NGFCC MTG.


JUNE 9 - 12:30 PM
COUNSELING CENTER



FINANCE COM. MTG.


JUNE 9 - 6:30 PM
HOPE HOUSE



ADMINISTRATIVE BOARD


JUNE 9 - 7:30 PM
ROOM 112/114



NORTH GEORGIA ANNUAL CONFERENCE


ATHENS, GA
JUNE 11 - 13



YOUTH TO BRAVES GAME


JUNE 14



BOOK CLUB AT WALDEN HOME


JUNE 14 - 7:00 PM



FATHER'S DAY!


JUNE 16

YOUTH MISSION TRIP
TO CAIRO, IL
JUNE 16 - 22



HOST FAMILY PROMISE GUESTS


JUNE 16 - 23



UMW DAY CIRCLE


JUNE 18 - 10:30 AM
FELLOWSHIP HALL



UM MEN'S CLUB


JUNE 20 - 7:00 PM
FELLOWSHIP HALL



UMW NIGHT CIRCLE


JUNE 24 - 6:30 PM
FELLOWSHIP HALL



WACKY WEDNESDAY


JUNE 25 (TUESDAY)
10:00 AM - LOWER HALL

ALL MUSIC SUNDAY
COMBINED SERVICE
JUNE 30 - 10:30 AM
SANCTUARY



FELLOWSHIP LUNCH BY RELAY FOR LIFE TEAM


JUNE 30 - 11:30 AM
FELLOWSHIP HALL
In worship this week...
The story of Esther
Birthdays this week:
Keith Davis
Chuck Phillips
Maxine Follmer
Cynthia Grogin
Stephanie Blackwood
Rebecca Smith
Casey Bell
Annie Craig
Julie Jones
Amanda Smith
Anniversaries this week:
Dave & Ann Whitlow
Michael & Sherry Blackwood
North Georgia Family Counseling Center
Family Wellness
through Counseling, Education and Research
Mt. Carmel proudly supports the North Georgia Family Counseling Center.

678-242-9355
ngfccumc@gmail.com
www.ngfccumc.org
Norcross Cooperative Ministry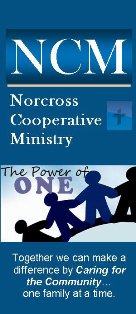 As one of the founding churches of NCM, we encourage your support assisting those in need in our area.

For more information on NCM, see their facebook page.
This week in Vacation Bible School I have worn a helmet and shield, ridden a stick-horse, and drank pickle juice protein drink. I don't mind that the helmet doesn't fit well — it's about five sizes too small. Galloping on Nightmare the stick horse wasn't too awful. But pickle juice … ewwww. It's amazing what people do for Vacation Bible School.

Our greeters, Christine and Jan, have been wearing crowns. Our kitchen crew, Vickie, Ann, Chris, Andy, and Jerry, were cutting hearts in roll up sandwiches. In the fellowship hall, Sherry jumps up and down, claps her hands, and gets the kids hopping to the beat.

In the Imagination Station, Deb and Jessee have been losing their marbles making tumblers, while Lisa hobbles into the Chadder station on crutches and shares stories of chipmunks jousting and protecting the castle treasure.

I have seen Barbara, Lori, and Annette slip around in gowns that any princess would be proud to wear. Cheri is playing with beach balls, water, and a parachute.

By the end of the day, Marian was swinging a bowling ball on a string. By the end of the week, she may be the one swinging on the rope!

At Vacation Bible School we give our best—well, at least our craziest—and let kids know that the Christian faith is more than a list of "don't do this", "don't do that." They will hear stories of God reaching out, over and over, to bring healing and hope. God's word is a lamp that leads and delights.
They will experience for themselves that God delights in the children, and so do we.

I'll see you this Sunday,


Pastor Cyndi

P.S. Have you seen the pictures from VBS on the church website? mtcarmel-umc.org/children
---
Family Promise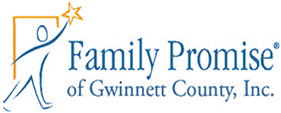 Info and Signups
We are making some progress towards completing our signups for tasks during the week. We still need some help on setup and teardown, and we need LOTS of help for Saturday, June 22 and Sunday, June 23. We know these may be the hardest to fill as these need to be flexible, possibly having to either host at our church or the Day Center on Saturday, and Sunday hosting has to be at the Day Center.

A "public" copy of our signup is at: http://bit.ly/11UpqlO to see the current remaining jobs.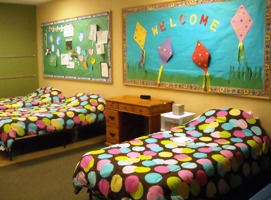 For more info and to signup, please see the display in the kitchen hallway, or contact Ed McDonald: edmacmo@gmail.com /678-983-5588, or Lila Hunter: lila.hunter@gmail.com / 678-687-9990.
---
Family Promise and Safe Sanctuary Training: June 9

For new Family Promise volunteers and those requiring Safe Sanctuary training renewal for Family Promise (required if you'll be interacting with the families,) we will offer both of these after the 11:00 worship service this Sunday.

We will do the Safe Sanctuary training first so those who don't need the Family Promise training can leave. We'll follow that with a shortened version of the Family Promise training, more focused on our church details.

A simple lunch will be provided and we'll begin the training during the meal to save time. We plan to be done by 2pm with both trainings.

Please contact Ed McDonald at edmacmo@gmail.com or 678-983-5588 to signup or with any questions.
---
Youth Commissioned for Mission Trip
on Sunday

As a special part of our worship services on Sunday, we will commission the youth and counselors who will go on the summer mission trip to Cairo, Illinois, June 16 - 22.

We will say a special prayer for them and wish them safe travels as they go out to serve others.
---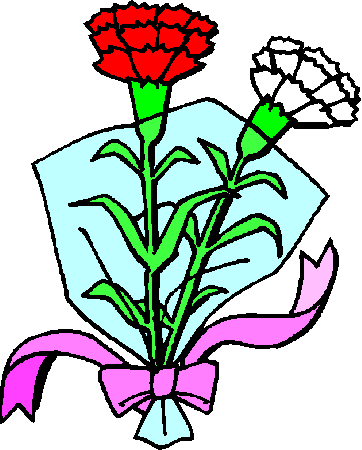 Father's Day Carnations

On Father's Day, June 16th, carnations will once again be placed in the sanctuary in honor or in memory of our fathers.

If you would like to purchase a carnation, just complete the form found in your Sunday bulletin, or contact the church office, (770-449-4498) by Thursday, June 13, 2013.
Cost: $10.00:
~ includes vase, carnation with greenery and baby's breath ~
~ white carnation in memory of ~ red carnation in honor of ~

Make your check payable to Mt. Carmel UMC marked for "Carnation."All proceeds will go toward the Youth Summer Mission Trip to Cairo, IL. Thank you!
---
Letters to Youth

Last year, a part of the youth's summer mission trip experience was to receive letters from members of the congregation as a means of support. We would like to do this again this year, but we need a volunteer for every youth on the trip. The only requirement is to write three cards of encouragement to the youth who you're assigned.

If you can help with this project, please contact Kaylen Short or the church office to volunteer.
---
MUST Ministry - Summer Lunch Program

Mt. Carmel is hosting MUST ministry volunteers this summer to prepare lunches for local children who would normally get free lunches during the school year. We will supply the space, as well as some of the volunteers to help with this ministry.

If you would like to volunteer to pack lunches, help with distribution or organization, please contact the church office.
---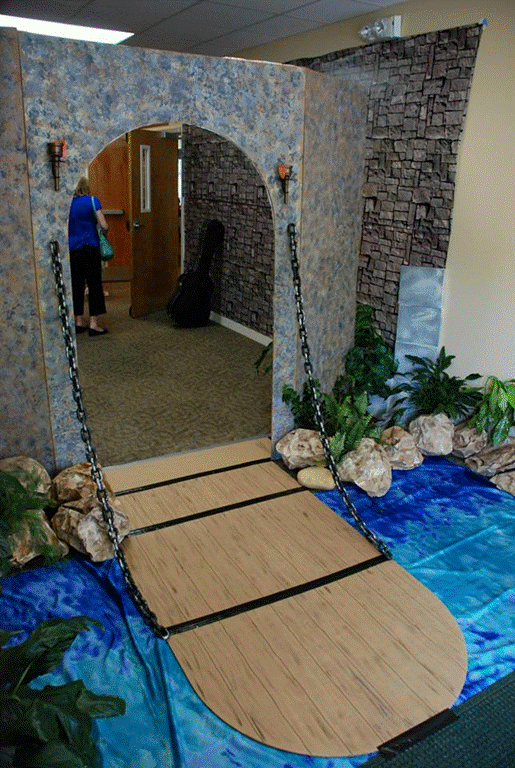 Children's Ministry News:
Kingdom Rock is in full swing!
As this article is prepared, approximately 90 children plus LOTS of volunteers are learning about "standing strong for God" at Vacation Bible School!

Watch for more photos of the fun online and in future newsletters!

Children's Sunday - June 9
There will be no children's Sunday School this week because it is Children's Sunday!

The children will share some of the scripture lessons and songs they learned in Vacation Bible School and will also have a short video presentation of the fun they had at "Kingdom Rock!"

You won't want to miss the fun!
Marian Long
Director of Children's Ministries
children@mtcarmel-umc.org
---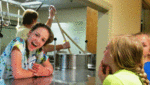 Trinity Soup Kitchen
THANK YOU to everyone who helped the youth with the Trinity Soup Kitchen on Sunday by donating food, money and time.
30 volunteers helped to serve a hot dog lunch to the homeless, as well as packed and delivered bagged lunches for them to take for later. We were proud to have you all represent our church!
---
Thank You

Dear members of Mt. Carmel,

Larry and I would like to say a special thanks for the warmth and love you showed us during the passing of our mother, Claris. We appreciate all the hard work of the UMW and Claris would have been proud! We felt at home again seeing so many familiar faces. God bless you all! You have a special place in our hearts.

Larry & Sara Grogan
---
Mt. Carmel Book Club
Friday, June 14 at 7:00 PM

The June meeting of the Mt. Carmel Book Club will be at the home of Vicki Walden.

The book of the month is Still Life by Louise Penny. We invite anyone interested in discussing the book for a fun evening of fellowship and light refreshments.
---
Please join with others in our church family in praying this week:

CONCERNS:
Neil Odom's mother Juanita - broken pelvis
Ken Smith - cancer treatments
Jeanne B.
Vicki Walden - newborn relative needs heart surgery
Ragon's niece Kelly - cancer surgery
Chris Bolton's friend Ronnie - cancer of tongue
Mary Rezzuto - recovering from surgery
Mary Rezzuto's brother - complications from dog attack
Two North Georgia Conference churches closing
Storm victims
Children / teachers at VBS this week

THANKSGIVINGS:
Craig German & Pekka Ignatius' birthdays
Easley's 44th wedding anniversary
---
News to Share?
Do you have an article to include in next week's bulletin or newsletter?

Email these to Suzanne Foster or call the church office.

office@mtcarmel-umc.org
5100 South Old Peachtree Road
Norcross, GA 30092
770-449-4498
www.mtcarmel-umc.org