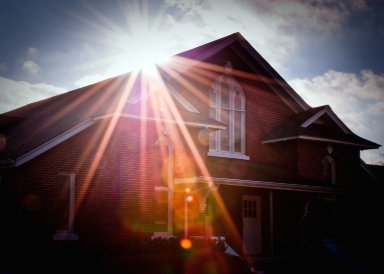 May 22, 2012

In this issue:
From Pastor Cyndi
Notes to Youth
Directory Photos
Duffle Bags Needed
Children's News
Family Promise
Condolences
Thank You
Father's Day Carnations
Disciple Study
Bishop's Offering
Preschool
Sunday's Prayers
Save the Date
In Worship this week
Birthdays / Anniv.
NCM
Counseling Center
PAVEMENT POUNDERS
MAY 16
8:00 AM
TRADER JOE'S

PENTECOST
MAY 27
MEN'S BREAKFAST MTG.


MAY 27 - 8:00 AM



NO YOUTH MEETING


MAY 27



MEMORIAL DAY


OFFICE CLOSED



VBS COMMISSIONING


JUNE 3



YOUTH POOL PARTY


JUNE 3 - 12:00 PM



VACATION BIBLE SCHOOL


JUNE 4 - 8
9:30 AM - 12:30 PM



YOUTH TO BRAVES GAME


JUNE 9



CHILDREN'S SUNDAY


JUNE 10
10:30 AM SERVICE



YOUTH MISSION TRIP COMMISSIONING


JUNE 10
10:30 AM SERVICE



COVERED DISH LUNCH


JUNE 10 - 12:00 PM



FINANCE COMM. MTG.


JUNE 10 - 1:00 PM



BOARD OF TRUSTEES


JUNE 10 - 6:00 PM
HOPE HOUSE



ADMINISTRATIVE BRD.


JUNE 10 - 7:30 PM
ROOM 112/114
NORTH GEORGIA ANNUAL CONFERENCE


ATHENS, GEORGIA
JUNE 12 - 14



BUS TO ANNUAL CONFERENCE


JUNE 12 - 5:00 PM



ORDINATION SERVICE


JUNE 12 - 7:00 PM
ATHENS, GEORGIA
DAY CIRCLE TO CRAWFORD LAKE HOUSE


JUNE 15
FATHER'S DAY


JUNE 17
(NO YOUTH EVENTS)



YOUTH MISSION TRIP TO NEW MEXICO


JUNE 17 - 24



GENESIS STUDY BEGINS


JUNE 18
7:00 PM - HOPE HOUSE
Birthdays this week:
Morgan Nichelson
Alice Westbrooks
Lisa Moore
Diana Nishimuta
Anniversaries this week:
Jay & Morgan Nichelson
Gene & Linda Anglin
Bill & Laraine Downey
Don & Joanne Ragon
Norcross Cooperative Ministry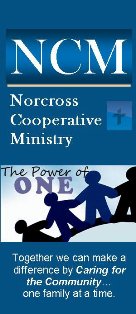 As one of the founding churches of NCM, we encourage your support as they assist those in need in our area.

For more information on NCM, see their facebook page at
www.facebook.com
/norcrosscm.
North Georgia Family Counseling Center

Family Wellness
through Counseling, Education and Research

Mt. Carmel proudly supports the North Georgia Family Counseling Center.
678-242-9355
ngfccumc@gmail.com
www.ngfccumc.org
My childhood church did not celebrate seasons like Lent and Advent. We did not bother to change the cloth on the a
ltar table from green to white to purple. However, even that church changed colors once a year. Every Pentecost we wore red, and inadvertently redecorated the room.

I remember the excitement of a new red hair bow just for Pentecost, and my Sunday School teacher explaining
that the red symbolized the tongues of fire present over each disciple's head. Red was for the fire of the Holy Spirit.
As a child, I wondered at the description of wind and fire suddenly appearing. Now I am amazed by what happened afterwards. Disciples like Peter, who previously bumbled with wrong w
ords, now witness and invite their hearers into a life of faith, life abundant, and life eternal in Christ. Acts 2:42 tells us that those first Christians were transformed. They gathered for teaching and fellowship, to the breaking of bread and prayer. They shared what they had with one another, especially with those in need. The Holy Spirit empowered them to love one another.
This Sunday we will wear Pentecost colors: red, orange and yellow. Yet in a way, we wear these colors every week! They are the colors of the Holy Spirit's presence in our hearts.

Our sanctuary is red when we share prayers—the Holy Spirit is at work groaning with us when we have no words. The tables in the Fellowship Hall are aflame with orange and yellow when we gather around them and share donuts and friendship. Our Sunday School classes burn with reds and oranges in conversations about the week's scripture lesson. The flames appear when we show love to one another and reach out to strangers in need.

I always see red on Sunday morning when you smile back during a bouncy hymn, or share a hug and kind word after the service. There are reds, oranges, and yellows in the tie that bin
ds us together, giving us love for one another.

I'll see you this Sunday,
Pastor Cyndi
---
Notes to Our Youth



As I'm sure you are all aware, the youth mission trip is rapidly approaching. I know that mission trips are exciting times when God reveals things to us we never would have known otherwise. However, I've also experienced mission trips that were a tremendous experience, but in the long run were only a flash in a pan. This is because too many times a mission trip is segregated from the church at home.

In order to remedy this I'm looking for volunteers to write 3 letters to one of the youth or volunteers attending our trip. The first will be distributed on the bus or plane on the way, the second I will give in the middle of the trip, and the final one I will give out when we are on our way home.

I will need each of these letters by June 10th, which is our commissioning service so I can have them all the following Sunday when we depart. Ideally, I'm going to try to keep this under wraps as much as I can, so please give the letters only to me. I will randomly pick which youth or volunteer everyone will write cards for, as we don't want to pick favorites, but it will be first come first serve so if you are interested in writing the letters, email me back ASAP at mtcarmelumcyouth@gmail.com.

With Anticipation
Kaylen
---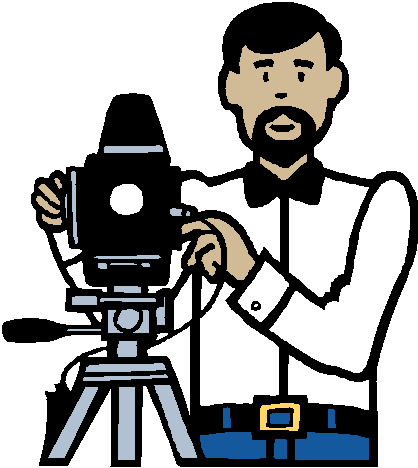 Photo Blitz!

Have you turned in your photo for the new online directory yet? If you don't have a suitable photo, plan to smile on June 10th when the Evangelism Committee will have several photographers available to take your picture!

After the combined 10:30 service and during the covered dish lunch that follows on the 10th, you will have the opportunity to have that photo taken and then sent in for the directory. Deadline for photos to be included is June 15th.
---
Our youth need to borrow several large duffle bags to use on their summer Mission Trip to New Mexico. The total measurement of the bag should be no larger than 62 inches (length + width + height.) They will need to take sleeping bags and pads on the trip and in an effort to decrease personal luggage weight, we are trying to consolidate these.

If you have a bag that could be used, please contact Gail Bolton. The youth will leave on June 17th. Please pray for God to work through them as they get ready for the trip. Thank you.
---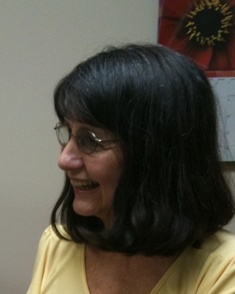 Sunday School:
This week's lesson is from Acts 2:1-21 and is about the birthday of "the church." It is Pentecost Sunday. In church and in Sunday School there will be wearing of red, hearing other languages being spoken, and celebrating the start of the Disciples and Jesus' followers forming churches. Because of the holiday weekend, there will be a combined Sunday School class in Miss Gail's room. Don't forget to wear red, orange or yellow!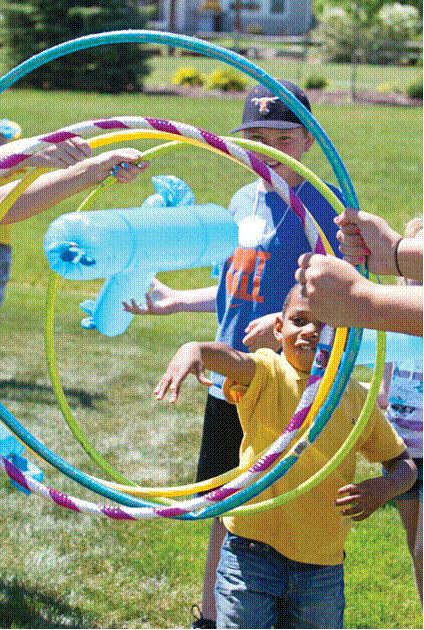 Vacation Bible School:
It's almost here and registration is filling up!
If you have not registered your children, the deadline is May 31.


Snack Needs for VBS:
Can you supply any of these items?
Large boxes of blue Jello (we need 15 of them)
Can of whipped topping (4)
Large bag of thin pretzel sticks (3)
8 oz. blocks of mild Cheddar or Colby cheese (20 blocks )
2 large containers of lemonade mix
4 big bags of tortilla chips
2 lt. Coke and Sprite (3 each)

Non perishable items can be left on kitchen counter under the window / perishables (whipped topping and cheese) in refrigerator / label for VBS please

Decorating for VBS:
If you would like to help put the Sky set together, I will be working on the set Tuesday through Saturday, May 29- June 2, and would love to have some help. children@mtcarmel-umc.org
Thank you!
Director of Children's Ministries
---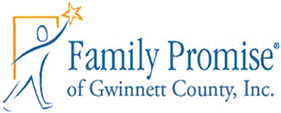 Company's Coming!

Our Family Promise guests will be arriving July 8-15 and Aug 5-12, so we will continue preparing for them the next few weeks. If you want to see a really great TV special on Family Promise and their recent Bed Race Fundraiser, go to this page: http://www.wsbtv.com/s/people-2-people/ and scroll through their video stories just below the main video window for the story titled "P2P Family Promise". Hopefully we can participate in the bed race next year! Click here to see some great photos of the various beds during the race.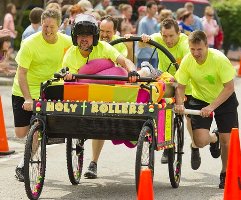 Training Update: Thank you to those who attended training this past Sunday. Our next training on-site at Mt Carmel will be Sunday July 1. We'll have a fast lunch and then have Family Promise training from 12:30 - 2:30, followed by Safe Sanctuary training 2:30-3:30. Please contact Ed McDonald 678-983-5588, edmacmo@gmail.com if you want to help with Family Promise but missed this past Sunday's training and will not be able to attend the July 1 session.
---
Condolences

Our deepest sympathy is extended to Lamar Andrews and their family on the recent death of Anita Andrews. The funeral service was held on Saturday, May 19, 2012.

Please keep the Andrews family in your prayers.
---
Thank You Very Much

To our Mt. Carmel church family,

We are so appreciative of all the concern, prayers, calls, cards, and food our family received during this difficult time in our lives.

It's so good to be a part of such a loving church.

Sincerely,
Lamar Andrews and family
---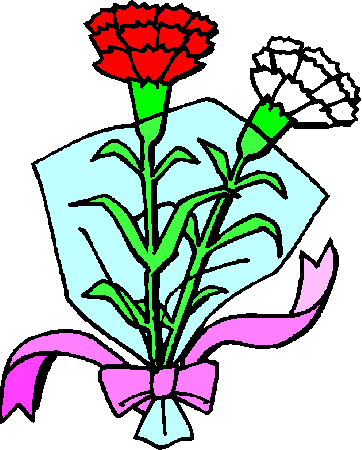 Father's Day Carnations

On Father's Day, June 17th, carnations will be placed on the altar in honor or in memory of our Fathers. If you would like to purchase a carnation, please fill out the form in the Sunday bulletins, or contact the church office by Thursday, June 14, 2012.

Cost: $10.00
~ includes vase, carnation with greenery and baby's breath ~
~ white carnation in memory of ~ red carnation in honor of ~

Please make your check payable to Mt. Carmel UMC marked for "Carnation". All proceeds will go toward the Youth Summer Mission Trip to Twin Pines, New Mexico. Thank you!
---
Summer Disciple Bible Study

In the beginning . . ." These first words in Genesis are some of the most familiar words in all the Bible. But after creation, what is next? How do stories from Genesis help New Testament people live the faith?

Join Pastor Cyndi and Kaylen Short as they lead us in a 12-week study of Genesis on Monday evenings (except UMW nights) at 7 pm. Register and purchase a book by contacting the church office 770-449-4498, office@mtcarmel-umc.org. Read Chapter 1 to prepare for the first class on June 18.
---
Bishop's Offering at Annual Conference

Our bishop, Michael Watson, has asked local churches to collect a special offering for World Methodist Evangelism to be presented at annual conference in June. For more information, see http://www.ngumc.org/advocate/detail/1404.
---
The Preschool is out enjoying their first week of summer right now, but there will be more news from them next week!

In joy and love,
Lorrie
---
Please join with others in our church family in praying the thanksgivings and intercessions named in worship last Sunday and during the week:
CONCERNS:
The family of Anita Andrews
The Rikard family
Sherry Blackwood's friend - marriage problems
Audrey Ferguson's family - brother-in-law and newborn great niece died in same week. Baby's twin brother in fragile condition also.
Ryan Redner - severe injuries from auto accident
Sonya - financial problems
Kyleigh - 3 yr. old - father died, now living with grandparents
THANKSGIVINGS:
Barbara Cooper - good vacation with sisters
---
News to Share?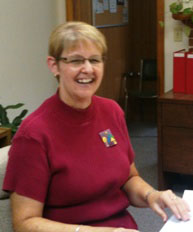 Do you have an article to include in next week's bulletin or newsletter?

Email these to Suzanne Foster or call the church office.

office@mtcarmel-umc.org
5100 South Old Peachtree Road
Norcross, GA 30092
770-449-4498
www.mtcarmel-umc.org