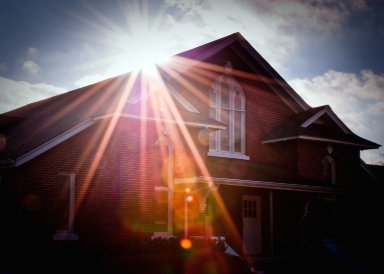 July 16, 2013
In this issue:
From the Pastor
Mystery Guest
Mission Moment
UMM & UMW Events
Family Promise
Summer Lunch Program
Children's Ministry
Book Club
Office Hours
Sunday's Prayers
Save the Date
In Worship this week
Birthdays / Anniv.
Counseling Center
Save the Date...
MUST SUMMER LUNCH PREP


ONGOING ALL SUMMER
10:00 AM - 12:00 PM
HOPE HOUSE
EVANGELISM MTG.


JULY 16 - 7:00 PM
HOPE HOUSE



WACKY WEDNESDAY


JULY 17
10:00 AM - 1:00 PM
LOWER HALL
PAVEMENT POUNDERS
JULY 20 - 8:00 AM
MEET AT CHURCH
MEN'S DINNER / MTG.


JULY 20 - 7:00 PM
FELLOWSHIP HALL



HOST FAMILY PROMISE


JULY 21 - AUG. 4



ABBREVIATED OFFICE HOURS


JULY 22 - 25
9:00 AM - 1:00 PM



UMW DAY & NIGHT CIRCLES TO RUBY TUESDAY'S


JULY 22 - 6:30 PM



TERRIFIC TUESDAY


JULY 23 - 10:00 AM
LOWER HALL



SPR MEETING


JULY 24 - 7:00 PM
HOPE HOUSE



OFFICE CLOSED


JULY 26



WACKY WEDNESDAY


JULY 31
10:00 AM - 1:00 PM
LOWER HALL
WOMEN'S BOOK CLUB


AUGUST 2 - 7:00 PM
COOPER'S HOME

YOUTH SUNDAY /
BLESSING OF BACKPACKS
AUGUST 4 - 10:30 AM
COMBINED SERVICE



FELLOWSHIP LUNCH


AUGUST 4 - 11:30 AM
FELLOWSHIP HALL



YOUTH POOL PARTY


AUGUST 4 - 4:00 PM



PROMOTION SUNDAY


AUGUST 11
Birthdays this week:
Raven Hinson
Marianne Thompson
Andrew Bond
Henry Bolton
Ernie Richmond
Anniversaries this week:
Paul & Ronda Bendig
Neil & Joyce Odom
Buddy & Kathy Atkins
Spencer & Lisa Grogin
Charles & Cecilia Carroll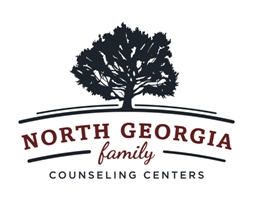 Family Wellness
through Counseling, Education and Research
Mt. Carmel proudly supports the North Georgia Family Counseling Center.

678-242-9355
ngfccumc@gmail.com
www.ngfccumc.org
Norcross Cooperative Ministry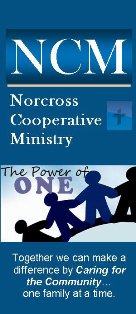 As one of the founding churches of NCM, we encourage your support assisting those in need in our area.
For more information on NCM, see their facebook page.

I enjoy looking at cookbooks and perusing for new recipes, and when the ingredients include cream cheese or sour cream, I get dreamy-eyed and wistful.

I have a box full of magazine clippings, recipes ready to be sorted into categories like appetizers made with sour cream and pound cakes made with cream cheese.

If only I could find a recipe for the things that matter most. Wouldn't it be helpful to have recipes like "Well Behaved Children" and "Home Brewed Happiness?" Most of life takes more than adding a dollop of sour cream!

How would you write a recipe for "Disciple?" After all, Jesus said to go and make disciples. Our United Methodist mission statement is to make disciples for the transformation of the world.

This morning my Uncle Mark commented that "disciples make disciples." That phrase has been rolling around in my head all day.

I believe he is right. When I look back on my journey as a disciple, I see the faces of people passionate about following Jesus. I see my grandparents kneeling by the bed, despite the pain of arthritis. I learned from them to pray what is in your heart, and that prayer is work.

I see the face of Mel West light up as he tells about meeting a woman who could not walk, pulling herself along the ground with her arms, carrying a child on her back as she struggled to get to the market. I learned from Mel that you need less when you are focused on the least of these instead of yourself.

They were passionate about following Jesus. I saw
them reaching out because their hearts were breaking for others. Because of being with disciples, I grew as a disciple.

The recipe for disciple making doesn't include sour cream, cream cheese, coffee and donuts in the fellowship hall, or even perfect music on Sunday morning … unless disciples are in the mix too, bringing contagious hearts and lives.

I'll see you this Sunday,

Pastor Cyndi
---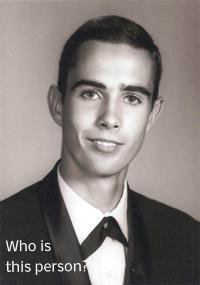 He will be visiting Mt. Carmel soon!
Watch for more details to come.
---
Mission Moment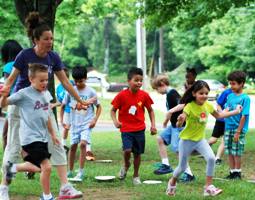 Thank you to Cheri Proels for this week's mission moment in worship. Cheri volunteers to help with games at VBS, no matter how hot it is outside! In this video, she shares why she helps, year after year.
You can watch this and other mission moments at http://mtcarmel-umc.org/worship/videos.
---
United Methodist
Men's & Women's Events
All men of the church, along with a guest, are invited to attend the Men's Club Dinner on Saturday, July 20th. They will meet in the Fellowship Hall at 7:00 p.m.

All Women of the church are invited to join the UMW Day and Night Circles on Monday, July 22nd for dinner out at Ruby Tuesday's on Peachtree Industrial Blvd. in Duluth. Everyone will meet at Ruby Tuesday's at 6:30 PM.

For more information, contact the church office at 770-449-4498.
---
Family Promise
Last Two Family Promise Signups:
July 21-28 and July 28-Aug 4

These 2 weeks are your LAST chance this year to help with Family Promise hosting onsite at our church. We know you won't want to miss this blessing. Here are the links to see the current schedule online:

July 21-28 online signup is at http://bit.ly/FP2013July21
July 28-Aug4 online signup is at http://bit.ly/FP2013July28

Please contact Ed McDonald (edmacmo@gmail.com or 678-983-5588) to signup.

There is no training required if you are not going to be interacting with our guests, such as by being a laundry angel, fixing a meal, or doing setup or teardown.
---
MUST Ministry - Summer Lunch Program
There are still openings to help MUST ministries this summer to prepare lunches for local children who would normally get free lunches during the school year. We are supplying the space, as well as some of the volunteers to help with this ministry.
If you would like to volunteer to pack lunches, help with distribution or organization, please contact the church office.
---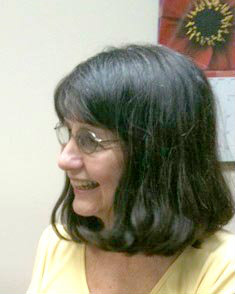 Children's Ministry News:
Sunday School:
This week's lesson is from Joshua 6:1-16, 20. It is the story of Joshua and the Battle of Jericho and how the Hebrew people captured the walled city. God gave Joshua very clear directions on what to do to take the city. The Bible gives us directions on what God wants us to do also.

Sunday School Teachers needed
for July 28th
Due to some change of plans for Operation Christmas Child, we need a preschool and an elementary teacher for Sunday School on July 28th. Please let Marian or Suzanne know if you could teach that day.

Wacky Wednesday:
(actually Terrific Tuesday)
July 23rd - 10:00 AM -1:00 PM
Wacky Wednesday will be Terrific Tuesday next week. We will be having more fun with Kingdom Rock, playing the games, new crafts, watching all of Chadder and Bible Stories. Register soon at children@mt.carmel-umc.org. The Preschool group is already full.

Marian Long
Director of Children's Ministries
children@mtcarmel-umc.org
770-449-4498
---
The Book Club will meet on August 2nd to discuss Help, Thanks, Wow! by Anne Lamott. The meeting will be at the home of Barbara Cooper at 7:00 p.m.

Then on September 6th, the choice will be Girls of Atomic City: The Untold Story of the Women Who Helped Win World War II, by Denise Kiernan.
If you've thought of joining the Book Club, August would be a great time to start! Contact Chris Bolton or Vicki Walden with any questions.
---
Church Office Hours

Due to vacation schedules, the office will only be open from 9:00 AM - 1:00 PM on July 22 - 25. The office will be closed on Friday, July 26.

Thank you to the great volunteers who are staffing the office during this time!
Please join with others in our church family in praying this week:

CONCERNS:
Miguel Valverde's sister Myra - cancer
Friend of Valverde-Jensen's - mulitiple myeloma
Jensy Valverde-Jensen - traveling to Costa Rica
Jerry McDonald - sprained wrist & back
Gene & Mary Rezzuto - health issues
Church ministries, congregation, leadership & Family Promise families
Dan Bailey's mother - neuropathy
Death of Dick Thompson's boss, Steve
Co-worker of Craig German - sister died
Anglin's granddaughter Katie & husband Eric - Haiti - mission trip
Lamar Andrews - chemo treatments
Berkeley Lake friend - recent surgery

THANKSGIVINGS:
Birth of Henry Campbell Nishimuta to Diana & James Nishimuta - Grandson of Anne & Dan Bailey
Anniversary of Odoms, Bendigs & Ingatius'
Birthdays of Andrew Bond, Ronda Bendig, Elizabeth Crawford, Marianne Thompson, Dashenda Layne & Raven Hinson
Birth of Jeanne Manget's great-nephew
Cooper's family visiting
Testimony of family visiting from India
---
News to Share?
Do you have an article to include in next week's bulletin or newsletter?
Email these to Suzanne Foster or call the church office.

office@mtcarmel-umc.org
5100 South Old Peachtree Road
Norcross, GA 30092
770-449-4498
www.mtcarmel-umc.org