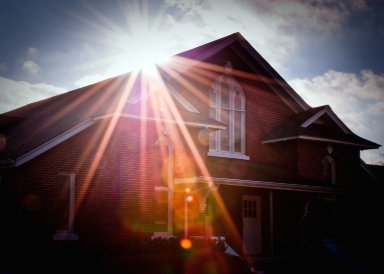 Dec. 25, 2012
In this issue:
From the Pastor
Thank You!
Holiday Schedule
5th Sunday
Trinity Soup Kitchen
Youth Notes
Introduction to Methodism
Children's News
Fair Trade
New Shirts
Book Club
Preschool News
Altar Flowers
Sunday's Prayers
Save the Date
In Worship this week
Birthdays / Anniv.
NCM
Counseling Center
Save the Date...
5TH SUNDAY SERVICE


DEC. 30 - 10:30 AM
SANCTUARY



NEW YEAR'S LUNCH


DEC. 30 - 12:00 PM
FELLOWSHIP HALL



OFFICE HOURS: 9-1


DEC. 31



HAPPY NEW YEAR!


JANUARY 1 - CLOSED



YOUTH REHEARSAL


JANUARY 2 - 6:30 PM
FELLOWSHIP HALL



WEDNESDAY STUDY


JANUARY 2 - 7:00 PM
RM 112/114



WOMEN'S STUDY


JANUARY 2 - 7:00 PM
YOUTH ROOM



CHOIR PRACTICE


JANUARY 2 - 7:00 PM
CHOIR ROOM



BOOK CLUB MEETS


JANUARY 4 - 7:00 PM
HOPE HOUSE



PAVEMENT POUNDERS


JANUARY 5 - 8:00 AM
MEET AT CHURCH



METHODISM 101 STUDY


JANUARY 6 - 12:15 PM
HOPE HOUSE



YOUTH REHEARSAL


JANUARY 6 - 4:00 PM
FELLOWSHIP HALL

Y

OUTH PARENT MTG.


JANUARY 6 - 4:00 PM
ROOM 112/114



COUNCIL ON MINISTRIES


JANUARY 6 - 4:30 PM
ROOM 112/114



BROWN BAG STUDY


JANUARY 8 - 11:30 AM
HOPE HOUSE



YOUTH REHEARSAL


JANUARY 9 - 6:30 PM
FELLOWSHIP HALL



TRINITY SOUP KITCHEN


JANUARY 13



BOARD OF TRUSTEES


JANUARY 13 - 6:00 PM
HOPE HOUSE



UMW DAY CIRCLE


JANUARY 15 - 10:30 AM
FELLOWSHIP HALL



NCM MEETING


JANUARY 15 - 6:00 PM
HOPE HOUSE



EVANGELISM MTG.


JANUARY 15 - 7:00 PM
HOPE HOUSE



UM MEN'S CLUB DINNER/MTG


JANUARY 17 - 7:00 PM
FELLOWSHIP HALL



YOUTH SKI RETREAT


JAN. 18 - 21



LIFE LINE SCREENING


JANUARY 18 - 8:30 AM
FELLOWSHIP HALL

CHAPEL IN THE WOODS:
SIMPSONWOOD HIKE
JANUARY 19 - 8:30 AM



MARTIN LUTHER KING DAY


JANUARY 21
OFFICE CLOSED
Birthdays this week:
Taylor Tucker
Alexa Whitlow
Diane Smith
Gene Weeks
Ken Smith
Sara Rogers
Nicole Yearwood
Joyce Odom
Susie Reinhart
Patty Merson
Matthew Follmer
Anniversaries this week:
Dick & Jeannie Klinetob
North Georgia Family Counseling Center

Family Wellness
through Counseling, Education and Research

Mt. Carmel proudly supports the North Georgia Family Counseling Center.
678-242-9355
ngfccumc@gmail.com
www.ngfccumc.org
Norcross Cooperative Ministry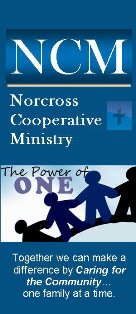 As one of the founding churches of NCM, we encourage your support as they assist those in need in our area.

For more information on NCM, see their facebook page at
www.facebook.com
/norcrosscm.
This week the church received an unusual email request from a church in Texas. They were searching for bulletin cover artwork for their Christmas Eve service. Would Emily Samples mind if they also used her artwork at their church?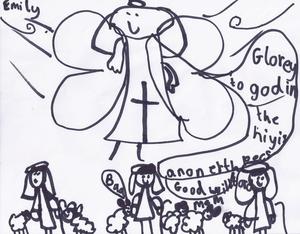 It's fitting that Emily's picture of the angel and shepherds be shared more than once. Good art is like a good story that has to be shared again and again. It's not just preachers that tell a good story repeatedly.

Almost every year my family tells the story of the Christmas tree that fell over. Dad adjusted the tree in the stand. It fell again. Mom replaced the stand with a sturdier one. Again it fell. Finally, after the noise of a falling tree woke him, in the middle of the night my dad got out a hammer and nailed that tree to the living room floor; it did not fall again!

We tell about that tree, and the recipe guaranteed not to fail, and the "some assembly required" toy that took all night to assemble—even though everyone in hearing distance already knows these stories. Ed and I both remember standing outside the boys' bedroom on Christmas Eve and listening to them laughing and singing Christmas carols, too excited to sleep. We were both there, and yet we still tell each other that it happened.

I hope that during this Christmas season you have the opportunity to smile again with loved ones as you tell the same stories again.
I hope that you also have the chance to listen again to our family story. Take a moment, and in the quiet of the evening or the stillness of morning coffee, read again Luke 2. It's more than just a story—it's our story—and we need to hear it again and again.

I'll see you this Sunday,

Pastor Cyndi
---
Thank You!

The staff of Mt. Carmel would like to say a HUGE thank you to everyone for your contributions to our staff gifts! And also for all of the help and support that you show us all year long.

Mt. Carmel is truly a special place to work!

Pastor Cyndi, Marian, John, Kaylen, Chris, Lamar, Lorrie, Charles, Johnny and Suzanne
---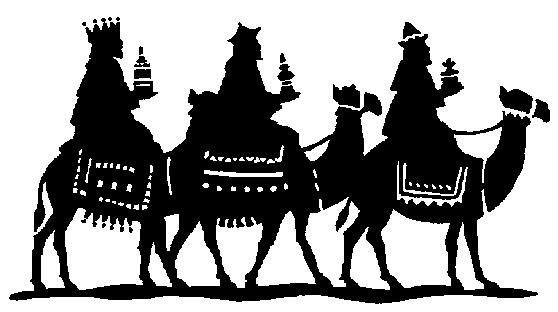 Holiday Office Schedule


Dec. 25 - 28 Office Closed
Dec. 31 Office Open 9:00 AM - 1:00 PM
Jan. 1 Office Closed
---
Holiday Worship on the 5th Sunday

On Sunday, December 30th we will have a Combined Worship Service at 10:30 AM featuring portions of all of our regular services.

There will be no Sunday School, but childcare is provided for children five and under. The worship service is designed for all ages, with stories that older children will appreciate.

Following the service, there will be a New Year's Style lunch in the Fellowship Hall. Bring your favorite traditional food and enjoy good food and fellowship!
---
Trinity Soup Kitchen

On January 13 our youth group will be serving at Trinity Soup Kitchen. The youth will make the 900 sandwiches but we need your help in donating soup, cookies, squeeze butter and saltine crackers. We will also need additional volunteers to go and help serve. The vegetable beef soup needs to be frozen in one gallon zip loc bags.

If you would like to donate any of these items, go to Trinity or do both, please contact Gail Bolton, flossygail@comcast.net. You can find the recipe for the soup on the church website under the youth section.
---
Youth Notes

Ski Trip:
When? MLK weekend (Jan 18-21)

How Much? $150 for non-skiiers, $243 for skiing, and $251 for snowboarding.

When do we pay? You are welcome to pay any time (as some of you have), but we need all payments finalized before leaving for the trip. (Jan 18th)


Spiritual Life Retreat:
Each year Camp Glisson offers several Spiritual Life Retreats. These meaningful weekends are a time of growing in the faith and getting to know youth from other churches. We would like to go for the weekend retreat on March 15-17. There is a speaker, band, small group times, and lots more. What to bring, directions, a schedule and paperwork are available at http://www.ngumc.org/pages/detail/1286.

The retreat cost is $130. However, please as always, if money is the primary concern (I know that things can be tight this time of year) tell me and we will make arrangements to assist in whatever way possible. Please contact me if you have questions or are interested in participating.

Merry Christmas!
Kaylen Short
Youth Director
---
Each Sunday afternoon in January, Pastor Cyndi McDonald will lead a study on the basics of Methodism. This study will be helpful to those new to the denomination, or to anyone who would like to learn more!

The study will begin at 12:15 in the Hope House each week. A light lunch will be provided. Please contact the church office if you'd like to participate.
---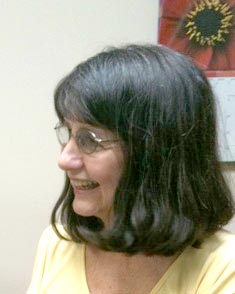 Children's Ministry News:

December 30th -
There will be no Sunday School on the 30th as Mt. Carmel worships together at 10:30 a.m. Childcare will be available for children 5 and under.

Upcoming Events:
January 23rd - 2:00 PM - Valentine workshop for all ages
February 3rd - 2:00 PM - Sharing the Lenten Season with your Children. A workshop for parents and children.

Marian Long
Director of Children's Ministries
---
Delicious Fair Trade Coffee / Cocoa / Chocolate Still Available
Great tasting stocking stuffers and small gifts are still available from the Fair Trade Sale. We still have cocoa (ask the youth from the progressive dinner about how good this is!) for $4, gourmet coffee at $6.50/bag ($7.50/bag decaf), and chocolate bars between 10 cents/bar and $3/bar. See the Fair Trade display in the foyer leading into the Fellowship Hall.
---
The New Shirts Are Here!

The Mt. Carmel "Live, Love, Learn & Labor" shirts have arrived and can be picked up in the church office.

Please sign the envelope attached to your shirt, then leave the envelope on the office desk. Thank you!
---
After our organizational meeting in November, we are off and reading!! Our book club selection for January 4 is "The Lion Is In" by Delia Ephrem. Joyce Odom is enjoying this book as we write this article. We have chosen the classic "A Tree Grows in Brooklyn" for February 1. On March 1, we will discuss "Molokai's" by Alan Rennet.

Our meetings will be held in the Hope House at 7:00 PM.

If you have questions or suggestions for books, contact Vicki Walden at vickiwalden@att.net or Chris Bolton at dorseylbolton@bellsouth.net.

Hope to see you at our next book club in January.
Vicki & Chris
---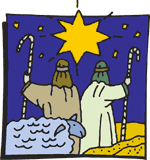 Preschool resumes on Wednesday, January 3rd.
Have a Merry Christmas and Happy New Year!
---
Each week our altar flowers are arranged either by one of our volunteers, or the local florist. The cost each week is $30.00

If you would like to have the flowers placed in honor or in memory of a loved one, please contact the church office. 2013 has MANY openings on the calendar!
---
Please join with others in our church family in praying this week:
CONCERNS:
All those who have lost loved ones this year
Victims & families of Connecticut shootings
Shelia Trentini's father - Timothy Lilley
Marian Long's father - Glenn Smith
Saeed: Christian minister who went home to Iran to visit family but was arrested
Chris Bolton's friend Beth: husband killed in auto accident
THANKSGIVINGS:
Fun at Down Home Holiday!
Family and friends visiting
---
News to Share?
Do you have an article to include in next week's bulletin or newsletter?

Email these to Suzanne Foster or call the church office.

office@mtcarmel-umc.org
5100 South Old Peachtree Road
Norcross, GA 30092
770-449-4498
www.mtcarmel-umc.org