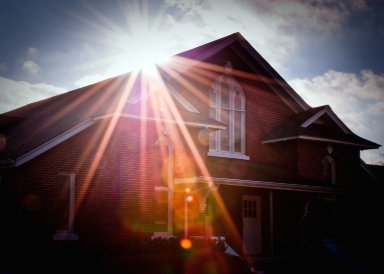 March 6, 2012

In this issue:
From Pastor Cyndi
Daylight Saving Time
COM Mtg.
Save the Date
Children's News
Garage Sale
Condolences
Thank You
Preschool News
In Worship this week
Birthdays / Anniv.
Sunday's Prayers
NCM
Counseling Center
LENTEN DINNER
MARCH 7
6:00 PM
FELLOWSHIP HALL
LENTEN STUDY
MARCH 7
6:45 PM
FELLOWSHIP HALL

CATACOMBS COFFEEHOUSE
MARCH 8
7:00 PM
LOWER HALL

SR. HIGH YOUTH RETREAT
MARCH 9 - 11
BLUE RIDGE, GA

MT. CARMEL
PAVEMENT POUNDERS
MARCH 10
8:00 AM
TRADER JOE'S

CHILI COOK-OFF
MARCH 10
7:00 PM AT
IGNATIUS HOME

DAYLIGHT SAVING TIME BEGINS
MARCH 11
SET CLOCKS FORWARD!

JOEL COMMITTEE
MARCH 11
3:00 PM
RM 112/114

RESCHEDULED COUNCIL ON MINISTRIES
MARCH 11
5:00 PM
RM 112/114

MID-HIGH YOUTH OUT TO DINNER
MARCH 11
5:15 PM

SERVICE FOR MARY COFER / FRIENDLY NEIGHBORS LUNCH
MARCH 13
11:30 AM

EVANGELISM MTG.
MARCH 13
7:00 PM
HOPE HOUSE

CHURCH WORKDAY
MARCH 17
9:00 AM

MEN'S BREAKFAST
MARCH 18
8:00 AM
FELLOWSHIP HALL

COUNCIL ON MINISTRIES
MARCH 18
4:30 PM
RM 112/114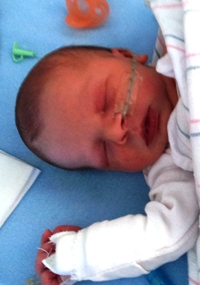 It's a Boy!
Congratulations to Lisa & Dave (and grandparents Gail & William!) on the recent birth of Andrew Lawrence, the newest member of our Mt. Carmel family!

We wish them all the best!
Birthdays this week:
Sarita Stark
Steve Riviere
Paul Larson
Carl Howard
Amy Jenkins
Lyle Hoge
Anniversaries this week:
Bill & Susan Posey
Kevin & Kelly Hinson
Norcross Cooperative Ministry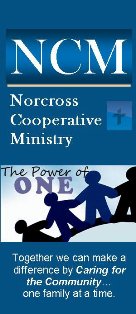 As one of the founding churches of NCM, we encourage your support as they assist those in need in our area.

For more information on NCM, see their facebook page at
www.facebook.com
/norcrosscm.
North Georgia Family Counseling Center

Family Wellness
through Counseling, Education and Research

Mt. Carmel proudly supports the North Georgia Family Counseling Center.
770-861-7317
www.ngfccumc.org
Last night I downloaded a new app for my phone: Gym-Pact. With this program, I set an exercise goal for next week. I also set a penalty fee. If I don't make the goal, Gym-Pact charges my credit card.

As I played with the Gym-Pact settings, I wondered how much of a penalty would be needed to force myself to exercise. Would $5 be enough to make me go the gym on a day when I would rather stretch out on the couch with a book?

I thought of the numerous times I have started—and quit—exercise and diet programs. Mark Twain is rumored to have said: "It's easy to quit smoking. I've done it hundreds of times."

I will try the app, because I have seen how setting goals and having accountability partners make a difference. It's hard to enjoy a piece of cake while knowing that you will have to tell a friend that you messed up.

Throughout the world, United Methodist churches are setting goals related to our mission to "make disciples of Jesus Christ for the transformation of the world." We are dreaming about how many people will be present in worship next year and thinking about our responsibility to invite, welcome and engage visitors. We are setting goals about how many members will be involved in ministry. What would it look like if every member was involved in ministry?

Unlike Gym-Pact, we will not charge penalties for missing the goals!

However, we have a "pact" of our own. We United Methodists are a "connectional system" and hold one another accountable. Next year we will look at one another's goals and see who made progress. We will congratulate churches and celebrate successes. We will offer help to those having difficulty in reaching goals.

These goals are part of the "Vital Congregations" initiative. The goals we set—giving to missions, forming small groups, and making professions of faith—are symptoms of vitality. Our hope is for more than a pat on the back for reaching goals; rather these goals represent churches in which new disciples are formed and lives are transformed.

That's a pact I want to be a part of!
I'll see you this Sunday,
Pastor Cyndi
---

Daylight Saving Time Begins!

Remember to set your clocks FORWARD on Saturday night, March 10th!

---
Council on Ministries Re-Scheduled

The Council on Ministries meeting, cancelled Sunday, has been rescheduled.

Council will meet at 5:00 PM this Sunday, March 11th, ONLY to vote on the Family Promise program.

The regular Council meeting will be held on Sunday, March 18th at 4:30 PM.

---
This Week's Lenten Dinner:
Wednesday, March 7th
6:00 PM ~ Fellowship Hall

COST:
$6.00 ~ Adults / $3.00 ~ Children 12 and under
(family maximum of $20.00)

MENU:
A variety of soups, fruit salad, green salad, bread, drinks and desserts

(pb&j will be available for children)

Thank you to the Mt. Carmel United Methodist Women and all of the volunteers who make these dinners possible!
---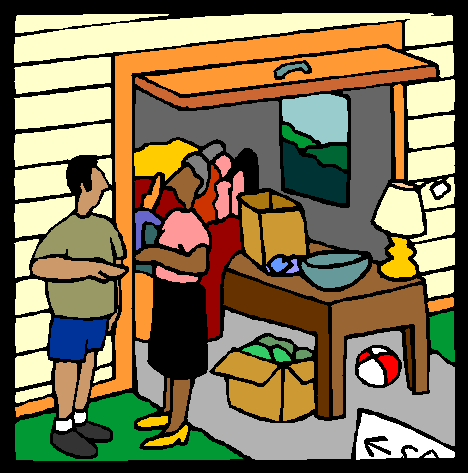 Transformer Class to Host Garage Sale!

April 14
8:00 AM - 3:00 PM
at Mt. Carmel

The Transformer Sunday School class is raising money to build a home for a poor family in a developing country. The cost is $3200 a house and the class raised about half that from a garage sale last Fall. (Thank you again for your donations last Fall!) We recently learned that our donations will be matched by a benefactor within the organization (Food for the Poor) and two houses can be built, once we raise $3200!

On April 14, the Transformer class will have a garage sale at the church from 8 AM – 3 PM. Anything that you would like to donate to this cause will be greatly appreciated. If you can hang onto it until just before the sale, that would be great!

However, if you need to get a donation out of your house immediately, please email Sam Tapley (spt404@hotmail.com) or Ed McDonald (edmacmo@gmail.com) to arrange pick up.

And, of course, please be sure to come out and shop with us on April 14! Thank you for supporting our mission to house these needy families.

Many blessings,
The Transformer Class
---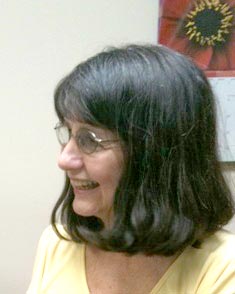 Children's Ministry News
The lesson this week is from the familiar passage of John 3:1-21. The children's story is called Light of the World and is about someone who has lots of questions and goes to talk to someone who has lots of answers. It focuses on how much God loves us. Ask your children, if they could meet Jesus, what would they ask him?

Lenten Dinner Activities:
This week we will hear about The Cat in the Hat and all his mischief. After the children finish dinner, I have a special Cat in the Hat game to play, plus some coloring sheets. See you Wednesday.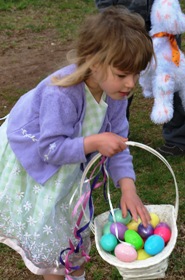 Save the Date:
Mt. Carmel Easter Egg Hunt
Saturday, April 7 ~ 10:00 am
Marian Long
Director of Children's Ministries
---
"Passages" Bible Exhibit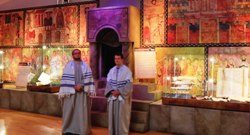 The Transformers Sunday school class plans to see the Passages Bible Exhibit. Everyone at Mt Carmel is welcome to join them:
Date: Saturday, March 31st
Time: Meet at the Exhibit at 1:00 PM
Place: 1201 Hammond Drive, NE, Atlanta , GA 30346
(Across from Perimeter Mall, 1 block north of I-285, below Marshalls )

Dinner: We will attend the exhibit from 1:00 to 6:00 PM (closing time), then go somewhere close by for dinner together.

If 15 or more people commit to going, we can get group ticket rates at $15.95 per person (for adults), saving $3.00 per ticket from the regular admission price of $18.95. There are children's activities and exhibits as well (children ages 6-18 $12.95 and ages five and under - free). If you would like to attend with the Transformers, please let Jacque Tapley know (jks1972@yahoo.com) by March 24th.

More information is available at: www.ExplorePassages.com.

---
Condolences

Sympathy is extended to the family of Mary Cofer who died on Sunday, March 4, 2012. Please keep them in your prayers.

Mary asked not to have a formal memorial service, however, a short "celebration of life" will be held on Tuesday, March 13th at 11:30 AM in the sanctuary.

This is the regular meeting time of The Friendly Neighbors lunch group which Mary was a vital part of for many years.

Everyone who would like to stay for lunch after the service is asked to bring a covered dish to share in the Fellowship Hall.

Mary's family has asked that in lieu of flowers, any memorial donations should be made to Mt. Carmel – Apportionment Fund.

---

Meet Ms. Cindy!
"I was born and raised in New Jersey. After I got married, my husband and I lived in Nebraska for 11 years before escaping to the warmth of Duluth 16 years ago. We have two children in college; Chris who is 22, and Ashley who is 19. Ashley is a proud alum of Mt. Carmel Preschool! This year marks my 13th year of teaching at Mt. Carmel. It was such a blessing for my family to find Mt. Carmel as our preschool years ago and it continues to be a blessing to me to be surrounded by our wonderful students and such a caring staff! I can't imagine a more rewarding or fun job than working with kids.

I definitely like to keep busy, so when I'm not at Mt. Carmel I like to cook, bake and learn new things. Making cards, knitting or most any craft keep me from being bored now that I have an empty nest at home."

I must say Cindy is way too modest as she is also the first to send a meal, hold a hand, dry a tear, or listen to a story, making you feel you are the most important person in the world and she would rather be no place else than with you. Cindy was the brain child behind the frog cupcakes we made for Leap Day. Not only does she have great ideas, but she follows through on the plans. We are more than blessed to have Cindy as a teacher here at Mt. Carmel.

We have a quiet week in front of us, but next week we will have Queen Glitter visiting us from Glitterland on Wednesday, March 21 at 10:00 in the sanctuary. Please be sure to take the time to be with us on that day and everyone is invited to attend. Kathy Bennett, a.k.a. the Queen, has been a loyal friend of ours for 15 years and we all enjoy her stories. She is a member of the Southern Order of Storytellers, The National Storytelling Association and the Atlanta History Center Storytelling Guild. We only have the most qualified of guests join us to fill our minds and hearts with tales of love, caring, and humor, and who instill the love of reading. We are pumped!

We will be having Celtic music in the halls on Friday, March 16th, since St. Patrick's Day is on Saturday. Anyone who has ever been here for St. Patrick's Day knows that I play Irish music all day and am decked out in Irish attire.

Miss Virginia will be on a mini-break, anticipating the birth of her first grandchild beginning March 20. Please keep Virginia, Dick, (the grandpa-to-be) her daughter Eva and Eva's husband in your prayers as they enter this exciting phase in their lives. We can't wait!

Please continue to keep the Preschool on the front burner of your prayers as we strive to fill the school in the fall. We have room available and hope to increase the number of students we have in our family. Wherever and whenever you can, pass our name along to new people in the community or to neighbors who may not have a preschool home.
---
Get your recipes out
and your taste-buds ready!
You are invited to the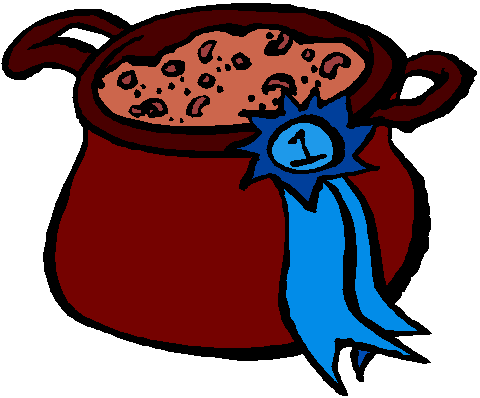 MT. CARMEL UMC
CHILI COOK-OFF!

Saturday, March 10
7:00 PM at the Ignatius
home.

Bring a pot of your favorite chili; hot or mild, beef or chicken, anything goes! Or you may bring side dishes or desserts to go with the meal.

After much serious tasting and debate, (along with lots of FUN!) the winner of "BEST TASTING CHILI" will be declared and a prize will be presented!

Please RSVP to Lorrie and Pekka to let them know how many people will attend and what you plan to bring: preschool@mtcarmel-umc.org or 770-265-9948.
---
Thank You Very Much

Thank you to our church family and friends for all of the food, prayers and love sent to us. It is wonderful to be a part of such a caring church. Please continue to keep us in your prayers.

Anita & Lamar Andrews

I would like to thank all of those who came out last Saturday to help with the clean up of my Aunt Mary Cofer's yard. Also thank you for all of your care and concern during her illness and death.

Raymond Trudeau

I would like to express my gratitude for everyone's prayers during and after my knee surgery. They helped me get through the surgery and often times more painful post-op physical therapy. Thank you all.
Donna Riviere

---
Please join with others in our church family in praying the thanksgivings and intercessions named in worship last Sunday and during the week:
CONCERNS:
Gene Anglin
Anita & Lamar Andrews
J.W. Rikard
Kirsten L. - 5 yr. old attacked by dogs - may lose her legs
family of Mary Cofer
Baby Andrew S. - trouble breathing
tornado victims
Paige - Gwen Lansing's friend who is ill
Bob Jones' neice Ashton - seizures
Ohio school shooting victims & school
Family of Sybil Bynum - grandmother of Zach Lalor
Aki - son of Grayson UMC Youth Minister - infant needing surgery
June Spruell's friend Debbie: brain tumor
Cheryl Smith's mother: complications after surgery
Carol Jamieson's friend Jane: surgery
THANKSGIVINGS:
Leslie Smith's friend Brian: successful surgery
Barbara Cooper & Jerry McDonald had birthdays
Birth of baby Christopher J.
Birth of baby Andrew S.
Help last Saturday cleaning a member's yard
Pastor Cyndi McDonald and her work
Youth Spaghetti Dinner a success
Cheryl Martin found birth brothers
---
News to Share?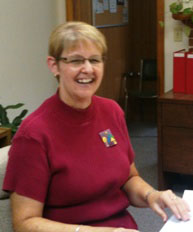 Do you have an article to include in next week's bulletin or newsletter?

Email these to Suzanne Foster or call the church office.
office@mtcarmel-umc.org
5100 South Old Peachtree Road
Norcross, GA 30092
770-449-4498
www.mtcarmel-umc.org