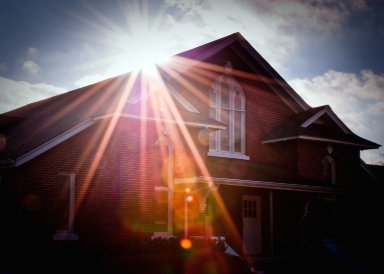 May 29, 2012

In this issue:
From Pastor Cyndi
Pavement Pounders
Youth Pool Party
Directory Photos
Duffle Bags Needed
Children's News
Father's Day Carnations
Disciple Study
Bishop's Offering
Homecoming
Preschool
Sunday's Prayers
Save the Date
In Worship this week
Birthdays / Anniv.
NCM
Counseling Center
VBS COMMISSIONING
JUNE 3
YOUTH POOL PARTY


JUNE 3 - 12:00 PM



VACATION BIBLE SCHOOL


JUNE 4 - 8
9:30 AM - 12:30 PM



YOUTH TO BRAVES GAME


JUNE 9



CHILDREN'S SUNDAY


JUNE 10
10:30 AM SERVICE



YOUTH MISSION TRIP COMMISSIONING


JUNE 10
10:30 AM SERVICE



COVERED DISH LUNCH


JUNE 10 - 12:00 PM



FINANCE COMM. MTG.


JUNE 10 - 1:00 PM



BOARD OF TRUSTEES


JUNE 10 - 6:00 PM
HOPE HOUSE



ADMINISTRATIVE BRD.


JUNE 10 - 7:30 PM
ROOM 112/114
NORTH GEORGIA ANNUAL CONFERENCE


ATHENS, GEORGIA
JUNE 12 - 14



BUS TO ANNUAL CONFERENCE


JUNE 12 - 4:00 PM



ORDINATION SERVICE


JUNE 12 - 7:00 PM
ATHENS, GEORGIA
DAY CIRCLE TO CRAWFORD LAKE HOUSE


JUNE 15
FATHER'S DAY


JUNE 17
(NO YOUTH EVENTS)



YOUTH MISSION TRIP TO NEW MEXICO


JUNE 17 - 24



GENESIS STUDY BEGINS


JUNE 18
7:00 PM - HOPE HOUSE
Birthdays this week:
Matthew Herdt
David Posey
Lauren Weaver
Sam Rogers
Kaylen Short
John Lansing
Craig German
Christy Richmond
Pekka Ignatius
Anniversaries this week:
Dick & Ruby Easley
Gene & Karen Weeks
Norcross Cooperative Ministry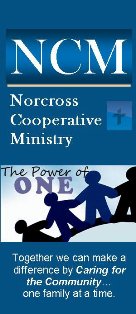 As one of the founding churches of NCM, we encourage your support as they assist those in need in our area.

For more information on NCM, see their facebook page at
www.facebook.com
/norcrosscm.
North Georgia Family Counseling Center

Family Wellness
through Counseling, Education and Research

Mt. Carmel proudly supports the North Georgia Family Counseling Center.
678-242-9355
ngfccumc@gmail.com
www.ngfccumc.org
Come Holy Spirit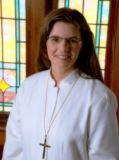 I was so excited about the chance to hear Barbara Brown Taylor. I had read several of her books, some more than once; her writing was stimulating and thought-provoking. A Newsweek article listed her as one of the twelve most effective preachers in the English-speaking world. This would be terrific!
Although the scripture reading was one that I had read many times, she pointed out details that I had never noticed. I was enthralled as she wove these with fascinating stories to reach a startling conclusion. Unfortunately I don't remember anything else: the details, the examples, or her conclusion.
I do, however, remember the prayer she spoke before reading the scripture:
Come Holy Spirit, be present in this place;
for if you are with us, then nothing else
matters,
and if you are not, then nothing else matters.

These words have rattled around in my head for almost a decade. They pop-up at unexpected times, accompanied by questions about what really matters. When we prayed this on Pentecost Sunday, once again I was startled.
I want these to be words of prayer. When we pray, we are honest with God and with ourselves. God shares in the moments when we are full of joy. God shares in our pain about the brokenness that surrounds and the hurt within. At the heart of prayer is trust in God's love and faithfulness.

I don't always remember the sermons heard or details of scriptures read. I don't always remember the Lord's prayer -- I remember sitting down after leading this in worship and realizing that I left out a line. How embarrassing!
Yet I hope to do more than memorize this prayer calling on the Holy Spirit. I hope that it rattles around in my soul until it becomes true prayer, my deepest longing, and that more and more I trust in what matters to God.
I'll see you this Sunday,
Pastor Cyndi
---

Pavement Pounders Note

The Mt. Carmel Pavement Pounders will meet on Saturday morning, June 2 at 7:30 AM at Mt. Carmel. The course this week is 6.4 miles.

It begins at the church, turning right onto S. Old Peachtree. At Peachtree Industrial, turn left. At North Berkeley Lake they will make a U-turn and continue back down PIB to South Berkeley Lake where they will turn right. At Bush Road they will turn left, then continue on and then turn left again onto Lou Ivy. Another right onto S. Old Peachtree, and they'll be back to the church.

Everyone is invited to join the group for the entire course, or you may join them along the way. New members are always welcome!
---
Youth Pool Party
June 3 - 5:00 until 8:00 PM

The Youth Pool Party will be at the Riverstation Clubhouse (4669 Outer Bank Drive, Norcross) on Sunday, June 3 from 5:00-8:00. Transportation will not be provided. Dinner will be provided, but to insure that there is plenty to eat, please let Gail Bolton know if you will be attending.
---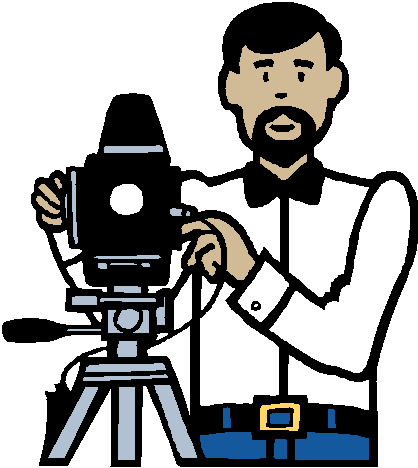 Photo Blitz!

Have you turned in your photo for the new online directory yet? If you don't have a suitable photo, plan to smile on June 10th when the Evangelism Committee will have several photographers available to take your picture!

After the combined 10:30 service and during the covered dish lunch that follows on the 10th, you will have the opportunity to have that photo taken and then sent in for the directory. Deadline for photos to be included is June 15th.
---
Our youth need to borrow several large duffle bags to use on their summer Mission Trip to New Mexico. The total measurement of the bag should be no larger than 62 inches (length + width + height.) They will need to take sleeping bags and pads on the trip and in an effort to decrease personal luggage weight, we are trying to consolidate these.

If you have a bag that could be used, please contact Gail Bolton. The youth will leave on June 17th. Please pray for God to work through them as they get ready for the trip. Thank you.
---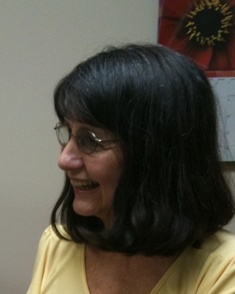 Sunday School:
Our lesson this week is from Isaiah 6:18 and is our last lectionary based lesson until the fall. Something amazing happens to Isaiah in the story. He sees God. God asks Isaiah to share his words in every land.

Children's Sunday:
June 10 is Children's Sunday and the children will share the songs and stories from Sky VBS. Everyone will enjoy the video highlights of the week. There is only one service on the 10th, followed by a pot luck lunch celebrating Pastor Cyndi's ordination.

Sky VBS:
The Fellowship Hall is turning into a cloud filled sky. You will be so surprised to see the magic that is Mt. Carmel's Vacation Bible School, thanks to all the wonderful volunteers. Last day to register is May 29.

VBS Volunteer and Safe Sanctuary training is Thursday, May 31 from 10:00 to 12:00.
Snack Needs for VBS:
Can you supply any of these items?
Large boxes of blue Jello (we need 15 of them)
Can of whipped topping (4)
Large bag of thin pretzel sticks (3)
2 large containers of lemonade mix
4 big bags of tortilla chips
2 lt. Coke and Sprite (3 each)
8oz. Cheddar or Colby cheese blocks (15)
(they are $1.99 at Aldi's)
2 fans that can tilt upwards (borrow)
1"x12" board 60" long
1"x 4" board 30" long
Non perishable items can be left on kitchen counter under the window / perishables (whipped topping and cheese) in refrigerator / label for VBS please
Thank you!
Director of Children's Ministries
---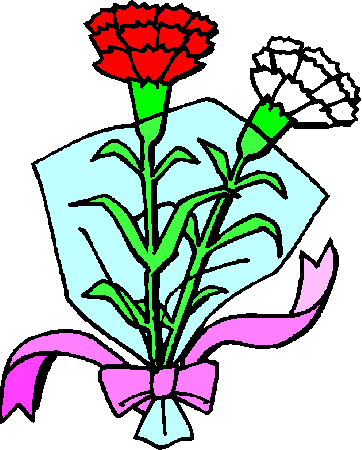 Father's Day Carnations

On Father's Day, June 17th, carnations will be placed on the altar in honor or in memory of our Fathers. If you would like to purchase a carnation, please fill out the form in the Sunday bulletins, or contact the church office by Thursday, June 14, 2012.

Cost: $10.00
~ includes vase, carnation with greenery and baby's breath ~
~ white carnation in memory of ~ red carnation in honor of ~

Please make your check payable to Mt. Carmel UMC marked for "Carnation". All proceeds will go toward the Youth Summer Mission Trip to Twin Pines, New Mexico. Thank you!
---
Summer Disciple Bible Study

In the beginning . . ." These first words in Genesis are some of the most familiar words in all the Bible. But after creation, what is next? How do stories from Genesis help New Testament people live the faith?

Join Pastor Cyndi and Kaylen Short as they lead us in a 12-week study of Genesis on Monday evenings (except UMW nights) at 7 pm. Register and purchase a book by contacting the church office 770-449-4498, office@mtcarmel-umc.org. Read Chapter 1 to prepare for the first class on June 18.
---
Bishop's Offering at Annual Conference

Our bishop, Michael Watson, has asked local churches to collect a special offering for World Methodist Evangelism to be presented at annual conference in June. For more information, see http://www.ngumc.org/advocate/detail/1404.
---
Well, now everyone should have a day or two of vacation and summer stretches out in front of us! We had a wonderful year together and I just know our graduates will do well in kindergarten. Many thanks to our loving parents who helped throughout the year, for all the delicious meals, lovely gifts and words of thanks.

As you can see from the photo, our ballet recital was just wonderful. We will miss our teacher, Miss Kat, who goes on to new destinations. We will keep her in our prayers as she works to open her own dance studio. The recital was well-attended and we enjoyed strawberries and whipped cream following the dancing. In the words of old time newspaper society pages - "A good time was had by all."

Don't forget to join Vacation Bible School in June. Miss Marian has lovely plans for us all and we will learn, laugh, play, and make new friends along the way. This year I will be helping Marian in any way I can, so be sure to search me out if you are able to attend!

As always, enjoy this time together. Wear plenty of sunscreen, eat watermelon, play in the pool, learn something new and thank God that you have one another.

In joy and love,
Lorrie

---
Homecoming - August 19, 2012

This year's Homecoming service, August 19 , will have the theme "Homecoming" . The Bible is full of stories of coming home! Jacob returns home years after he stole his brother's inheritance and blessing. The prodigal son returns home after wasting half of his family's fortune. Ruth goes "home" with Naomi to a land in which she had never been.

During the weeks that lead to Homecoming, we will prepare by sharing our stories of homecoming in the church newsletter. Is there a time you were away from Mt Carmel and returned to your church home? Perhaps you had never been to this church, but the first time you visited you knew you were "home".

Please write a paragraph or two with your story! Or, if you prefer, tell your story and the worship committee will write this for you. Send your story to (office@mtcarmel-umc.org) or call the church office (770-449-4498).
---
Please join with others in our church family in praying the thanksgivings and intercessions named in worship last Sunday and during the week:
CONCERNS:
Friends of Laraine Downey - illness
Vickie Tucker's father - heart
Those traveling this month
Virginia's friend - broken hip / dementia
Pat O'Nan - job
Ryan - Anglin's family - accident
Kip Smiley
Family of CA murder victim
Hal's friend - heart problem
Sam Rogers - infection from cut
THANKSGIVINGS:
All who serve or have served in military
Ragon & Anglin's wedding anniversaries
Isabel Waller's school friend from China visiting
Mary Hosack visiting from Alaska
---
News to Share?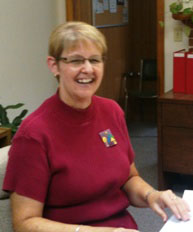 Do you have an article to include in next week's bulletin or newsletter?

Email these to Suzanne Foster or call the church office.

office@mtcarmel-umc.org
5100 South Old Peachtree Road
Norcross, GA 30092
770-449-4498
www.mtcarmel-umc.org