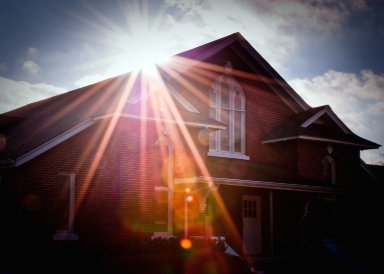 February 14, 2012

In this issue:
From Pastor Cyndi
Save the Date
Pavement Pounders
Family Promise
Youth Dinner Theater
Ash Wednesday
Children's News
Singles Group
Chapel in the Woods
Disciple Scholars
Preschool News
Fair Trade Standards
In Worship this week
Birthdays / Anniv.
Sunday's Prayers
NCM
Counseling Center
UMW OFFICERS' MTG.
FEBRUARY 15
5:45 PM
HOPE HOUSE
CHAPEL IN WOODS TO
SIMPSONWOOD
FEBRUARY 18
8:30 AM

SINGLES ORGAN. MTG.
FEBRUARY 18
6:00 PM
JEANNE MANGET'S HOME

KIDS MARDI GRAS PARTY
FEBRUARY 19
3:00 - 5:00 PM

PRESIDENT'S DAY
OFFICE CLOSED
FEBRUARY 20

UMW DAY CIRCLE
FEBRUARY 21
10:30 AM
HOPE HOUSE

ASH WEDNESDAY
FEBRUARY 22
COVERED DISH - 6:00
WORSHIP - 7:00

STEPHENS MINISTRY WORKSHOP
1ST UMC LAWRENCEVILLE
FEBRUARY 25
9:00 AM - 1:00 PM

HOUSING & HOMELESS OFFERING
FEBRUARY 26

CHILDREN SING IN WORSHIP
FEBRUARY 26
9:30 & 11:00 AM

JOEL COMMITTEE
FEBRUARY 26
3:00 PM

WORSHIP COMMITTEE
FEBRUARY 26
5:00 PM

UMW NIGHT CIRCLE
FEBRUARY 27
6:30 PM

LOVE & LOGIC
EARLY CHILDHOOD PARENTING MADE FUN
TUESDAYS - 6:30 PM
FEB. 28 - MARCH 27

LENTEN DINNER
FEBRUARY 29
6:00 PM

LENTEN STUDY
FEBRUARY 29
6:45 PM
Birthdays this week:
David Bell
Debbie Ruhl
Anne Greene
Johnny Carroll
Richard Smith
JoAnn Weathers
Marlene Porter
Clayton Jowers
Jacob Portillo
Anniversaries this week:
Alston & Jo Minor
Norcross Cooperative Ministry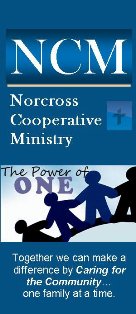 As one of the founding churches of NCM, we encourage your support as they assist those in need in our area.

This week their needs include canned meat (not tuna), cereal, jelly and spaghetti sauce. Also children's coats and King and Queen sized blankets.

For more information on NCM, see their facebook page at
www.facebook.com
/norcrosscm.
North Georgia Family Counseling Center

Family Wellness
through Counseling, Education and Research

Mt. Carmel proudly supports the North Georgia Family Counseling Center.
770-861-7317
www.ngfccumc.org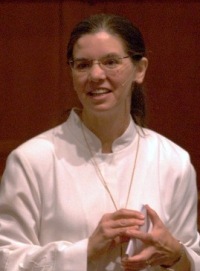 Visibility
Last week I wrote of how recent warm afternoons have made me dream of summertime tomatoes. This week's story took place on a more typical February evening.

It was cold and windy on Saturday evening when a few girl scout volunteers arrived to unload cookies. A car and pick-up truck, both filled with pallets and boxes of cookies, parked near the Hope House. Suzanne noticed that these few people were struggling to get in the boxes—jackets were flying about, the wind was blowing, and it's hard to open a door when your arms are filled with boxes of thin mints.

Suzanne went to get her jacket and offer a helping hand, but by the time she returned it was too late.

Our youth had swarmed the scout volunteers; they were carrying boxes, holding open the doors, unloading and stacking boxes before putting on costumes for Pirates and Petticoats.

Whenever I see our youth, I am always impressed. For weeks they have been at work memorizing lines, rehearsing blocking, and getting the timing down to make us laugh. This weekend they rocked the Fellowship with their swordplay and witty dialogue.

The money they raised will go towards their mission trip to New Mexico. I have no doubt that when they report back with the details of their trip, I will once again be impressed. What other group works to raise money so that they can go and work more?

I love when the youth are visible, especially in worship. The testimonies they gave at the UMW service were inspiring. The youth band did a great job when they led one of our songs at Homecoming. Their skit on prayer was thought provoking, especially Allie Bell screaming a prayer that her team would demolish the other team.

I love when the youth are visible. Yet after hearing about their helping a few strangers in our midst, I'm just as impressed with the times when they are "invisible"…quietly jumping in and helping out with whatever needs to be done.
I'll see you this Sunday,
Pastor Cyndi
---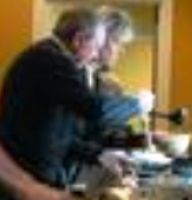 Ash Wednesday / Lenten Dinners Coming Up

Ash Wednesday is on February 22 and our first Lenten Dinner will be that evening at 6:00 p.m. The dinner will be a COVERED DISH, sponsored by the Mt. Carmel United Methodist Women. The UMW will supply the drinks, and everyone else is asked to bring a dish or two to share.

The Ash Wednesday worship service will begin at 7:00 p.m. Please mark your calendars now.
---

Pavement Pounders Note

The Mt. Carmel Pavement Pounders WILL NOT meet this Saturday because most of the group is participating in "Run the Reagan." We will meet next Saturday at 8:00 AM at Trader Joe's for a short run/walk.
---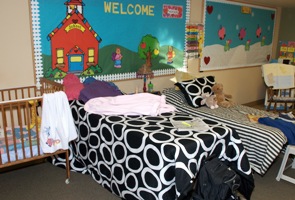 What would it look like?

What would it look if we provided a room where a homeless family would sleep for a week this summer? Imagine children who once slept in a car now walking into a preschool classroom where there are beds and a crib. Imagine a family helping to serve and clean-up after enjoying a home cooked meal provided by some of the best cooks around (members of this church).

If you did not have a chance to attend one of the Family Promise information sessions this Sunday, please contact a member of the Family Promise Task Force (Ed McDonald edmacmo@gmail.com, Lila Hunter lila.hunter@gmail.com , Lorrie Ignatius preschool@mtcarmel-umc.org, Marianne Thompson mmedlock17@gmail.com) to ask questions, express concerns, or volunteer. In March the Council on Ministries will determine whether to join other churches participating in this ministry to homeless persons. More information about Family Promise is available at http://www.familypromisegwinnett.org/.

---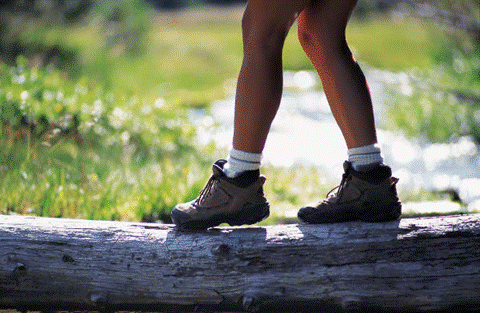 Chapel in the Woods Hike Update

The recent hike which was rained out has been rescheduled. The hiking group will once again plan to meet at Mt. Carmel at 8:30 a.m. on Saturday, Feb. 18th. They will carpool to Simpsonwood Retreat Center for the hike.

Another hike has been added also. On March 31st, everyone is invited to meet at Mt. Carmel at 5:30 p.m. and then carpool to Panola Mountain State Park where we will participate in a "Full Moon Hike." The cost of this hike is $7.00, plus $5.00 for parking and you must register with the State Park in advance by calling 770-389-7801.

If you have any questions about the Chapel in the Woods hikes, please contact Marlene Porter.
---
New Singles Group Forming

A Mt. Carmel singles group is forming with a goal of new and old friends doing interesting things together. The first meeting is a pot luck organizational meeting, Saturday, Feb. 18, 6:00 pm at Jeanne Manget's home.

If you would like to be a part of this group, even if you can't come to the organizational meeting, contact: Jeanne at 770 418-1659 or Marian Long at 770 449-4498 or children@mtcarmel-umc.org

---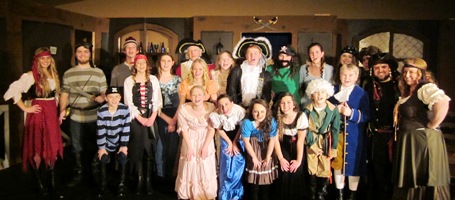 The Mt. Carmel Youth have done it again! Their rendition of "Pirates and Petticoats" on Friday and Saturday nights provided a great evening of laughter, talent and good food!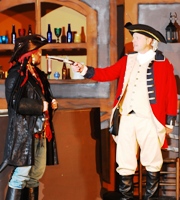 We are always amazed at the talent, dedication and hard work that the youth and crew display in their annual Dinner Theater productions.

We were kept on the edges of our seats waiting to see who was behind Cap'n Gown's mask, who kidnapped Fisher Cutbait, and whether Fisher would finally agree to marry Jamaica Runfort.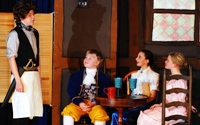 Then we almost fell off our
se
ats laughing at the antics and one-liners of
Cap'n Ball, Milo Overseas, Squire Juan Tumani and the other visitors to The Din 'O Thieves!
Congratulations to the Youth - Great job!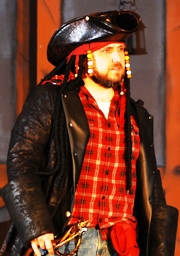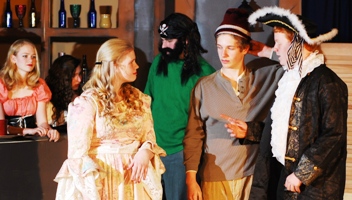 Thank you to everyone for your support of this Youth Fundraiser which will benefit their Summer Mission Trip to New Mexico.
---
February 19 is Transfiguration Sunday in the life of the church. Our lesson comes from Mark 9: 2-9 and is the story of an extraordinary change that happened to Jesus. Be sure to be here to find out what it is.

We will also be practicing our song to sing next Sunday in church. We need everybody to sing.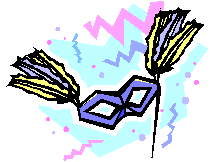 Children's Mardi Gras Party:
Sunday, Feb. 19, 3:00 - 5:00

Bring your vehicles, bikes, scooters, wagon to decorate for the float contest. There will be king cake, masks, and games. "Laissez les bons temps rouler"
Ash Wednesday: February 22
The Ash Wednesday service will be held in the Sanctuary at 7:00 following the covered dish dinner in the Fellowship Hall. Children are welcome to participate in this ancient ritual that starts the Lenten season, but childcare will also be provided in the nursery.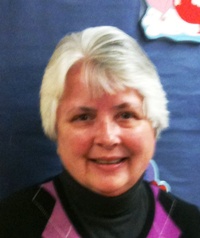 Meet Ms. Virginia!
"I graduated from the University of Georgia, met my husband, Dick there and we have been married for 38 years. We have three children, two of whom are married. Bob is in the field marketing department in the Publix corporate office and many of the store promotions you might notice are born in his head. Eva is a toxicologist, specializing in risk assessment for the EPA, and is a Lieutenant Commander in the Public Health Service. Rick, the unmarried one and an alumnus of Mt. Carmel, is a junior at UGA majoring in food science. I think the biggest thing currently going on in the "my children" department is that Eva is having a baby boy in March. I'm going to be a Grammy!!

One of my hobbies is hosting eastern bluebirds and I have been doing that for more than 20 years. During that time, thanks to the Internet, I have become nationally known in the bluebirding community. Is that fun? Well...sometimes! I play the piano sporadically, speak Spanish and translate Latin poorly and am desperately trying--with little success--to crochet doilies with itty bitty thread.

Obviously, I enjoy being at Mt. Carmel since I have been here so many years and I love all of my babies. They are the best part! It is so much fun when they return to visit and I get to see how they have grown."

Who knew Miss Virginia was such an expert! As she stated to me, there are plenty of things I don't know about her. Hmmm, that could be scary!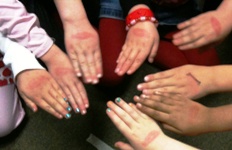 We are enjoying our day of love by singing love songs, wearing hearts and lips on our shirts, enjoying all the shades of pink, purple, and red that can be found, and sending each other Valentines. This is such a fun holiday and revolves around the best feeling ever – that of being loved. Thank you to all who sent in cards, flowers, and candy for us. We love you very much.

Drum roll please! Our Hats by Lollie was a smashing success. What was conceived in love for children dealing with cancer, whirled into a fundraiser for our Preschool and we collected . . . $846.00! Woo hoo! Now our heads are covered with beautiful chapeaus, and our hearts are filled to the seams with appreciation to Lollie for her generous donation of hats to our school. Thank you so much, Miss Lollie! You are a blessing!

We do not have school on Friday due to Gwinnett County Schools having a free day. We will resume on Tuesday and will be looking forward to Terry Boettcher who will be screening our children in speech and hearing. Paperwork has gone home this week already, so don't miss the chance to have your child tested in a familiar environment!

Pennies for Patients fundraising begins this week and we have collected lots of change in honor of Watson Dufresne who is our hero! All change will go to the Leukemia and Lymphoma Society in Watson's honor. Be digging in your sofa, look in pockets, and even on the ground. Today I found 16 cents when I was filling my tire with air! God is good!
---
Pending Threat to Current Fair Trade Standards

Our recent Fair Trade Sale last November featured Equal Exchange coffee. Equal Exchange is requesting support by asking people to "sign" their petition against the current move afoot to greatly weaken Fair Trade standards and thus threaten small farmers.

Read more at:
http://www.equalexchange.coop/fair-trade-campaign

---
Bill Mallard Lay Theology Institute Presents:
Disciple Scholars - Reading Acts
Lead by Dr. Carl R. Holladay

Saturday, March 10, 2012 - 9:30 AM - 2:30 PM

For more information and to register, go to:
www.candler.emory.edu/ltispring2012

If you'd like to carpool from the church, please contact the church office.

---
Please join with others in our church family in praying the thanksgivings and intercessions named in worship last Sunday and during the week:
CONCERNS:
A family in our Preschool
Billy & JoAnn Weathers' sister-in-law, Pat. Surgery
Father of Maxine Follmer - hospitalized
Donna Riviere's uncle, Don - cancer
Donna Riviere - knee replacement
Sheila Trentini's nephew - broken ankle
Jude - another surgery
All church members & with health issues & their families
Curt Raymond - temporarily homebound
THANKSGIVINGS:
David & Cindy Jones have arrived in the Holy Land
Scouts & leaders at Scout Sunday
Youth Dinner Theater - great support and hard work of all involved
David Bell - "milestone" birthday
Dick Thompson - cancer free
---
News to Share?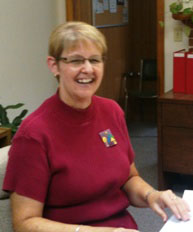 Do you have an article to include in next week's bulletin or newsletter?

Email these to Suzanne Foster or call the church office.
office@mtcarmel-umc.org
5100 South Old Peachtree Road
Norcross, GA 30092
770-449-4498
www.mtcarmel-umc.org