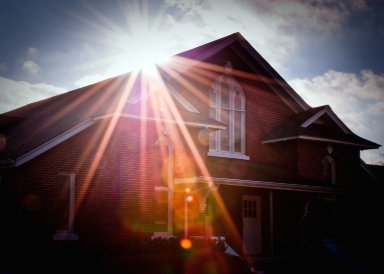 April 9, 2013
In this issue:
From the Pastor
Combined Worship
Soup Lunch
Native Amer. Min. Sunday
Thank You
Children's Ministry
BBQ / Sweet Shop
Preschool News
Food Drive
Strikes for Jesus
Blood Drive
Untalent Show
Funeral Pre-Planning
Sunday's Prayers
Save the Date
In Worship this week
Birthdays / Anniv.
NCM
Counseling Center
Save the Date...
MEN'S PRACTICE FOR APRIL 14TH


APRIL 10 - 6:00 PM
SANCTUARY



MEN'S CHOIR PRACTICE


APRIL 10 - 7:00 PM
CHOIR ROOM



WEDNESDAY NIGHT STUDY


APRIL 10 - 7:00 PM
ROOM 112/114



HABITAT BUILD


APRIL 13 - 7:00 AM
MEET AT CHURCH TO CARPOOL



PAVEMENT POUNDERS RUN


APRIL 13 - 8:00 AM
MEET AT CHURCH



STRIKES FOR JESUS


APRIL 13 - 10:00 AM
SPALDING LANES



UMM SUNDAY - COMBINED SERVICE


APRIL 14 - 10:30 AM
SOUP & CORNBREAD
LUNCH


APRIL 14 - 11:30 AM
FELLOWSHIP HALL



STUDY OF ACTS


APRIL 15 - 7:00 PM
HOPE HOUSE



BROWN BAG STUDY


APRIL 16 - 11:30 AM
HOPE HOUSE



PRESCHOOL VISITS TRAIN STATION


APRIL 18 & 19



COMMUNION AT MORNING STARR HOME


APRIL 18 - 9:45 AM



UNITED METH. MEN'S DINNER


APRIL 18 - 7:00 PM
FELLOWSHIP HALL



SR. HIGH YOUTH RETREAT


APRIL 19 - 21



EARTH DAY FUN


APRIL 21 - 3:00 PM
LOWER FELLOWSHIP HALL

BBQ & SWEET SHOP! ~
HISTORY TOURS
APRIL 26 & 27



RED CROSS BLOOD DRIVE


MAY 1 - 2:00 - 7:00 PM
FELLOWSHIP HALL



YOUTH UNTALENT SHOW


MAY 4 - 7:00 PM
FELLOWSHIP HALL



GRADUATE RECOGNITION / TEACHER APPRECIATION


MAY 5 IN WORSHIP



FUNERAL PRE-PLANNING


MAY 5 - 12:00 PM
FELLOWSHIP HALL
Birthdays this week:
Susan Posey
Nora Ignatius
Addison Franklin
Shane Moore
Megan Gallagher
Alexis Ruth Russo
Bob Pollock
Anniversaries this week:
Kevin & Jessalyn Meeks
Bob Fugate & Patty Merson
Preston & Alice Porterfield
North Georgia Family Counseling Center
Family Wellness
through Counseling, Education and Research

Mt. Carmel proudly supports the North Georgia Family Counseling Center.

678-242-9355
ngfccumc@gmail.com
www.ngfccumc.org
Norcross Cooperative Ministry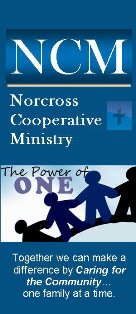 As one of the founding churches of NCM, we encourage your support assisting those in need in our area.

For more information on NCM, see their facebook page.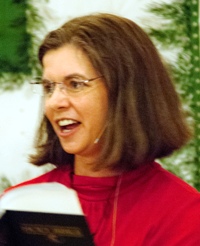 A Virtual Fifth Sunday



Some of the most enlivening times I have known at Mt Carmel have been on "fifth Sundays." Instead of three different worship services, we have one combined service. We sing toe-tapping songs drawn from all three of the worship services. We get to see friends who usually attend another service time, and remember that we aren't three different churches that meet in one building—we are really one church.

This year we almost lost one of our combined services.

When the Council on Ministries planned out 2013, we realized that Easter was on a fifth Sunday. What to do? There was no way that the Easter crowd could all fit in one worship service. We would have to give up one of our fifth Sunday services.

You could feel the energy level in the room fall.

Then someone had the bright idea of having a combined service after Easter. So what if it's not actually the fifth Sunday of the month? We can't wait half a year for a combined service!
So this Sunday will be a virtual fifth Sunday. We'll have one service at 10:30.

The men's club will be leading the service, and I've heard rumors of a men's choir and a children's sermon that involves a moving vehicle.

We'll hear Jesus say, "feed my sheep" and the men's club answering with all the ways that they feed sheep. You'll be amazed at how many lives the men's ministry touches.

Join me for worship this Sunday at 10:30. We'll sing some beloved hymns, hear inspiring words from some of our own, and see how God is at work in and through the men of Mt Carmel.

Stay for a while. Afterwards in the Fellowship Hall, the Relay for Life team is serving soup and cornbread. You'll want to pull up a chair, sit a spell, and enjoy some time with your church family.

Pastor Cyndi
---
Men Lead Combined Worship Service
April 14 at 10:30 AM

On April 14th, the men of our church will lead our worship at a 10:30 AM combined service. All men are invited to participate. A practice is scheduled for Wednesday, April 10th at 6:00 p.m.
---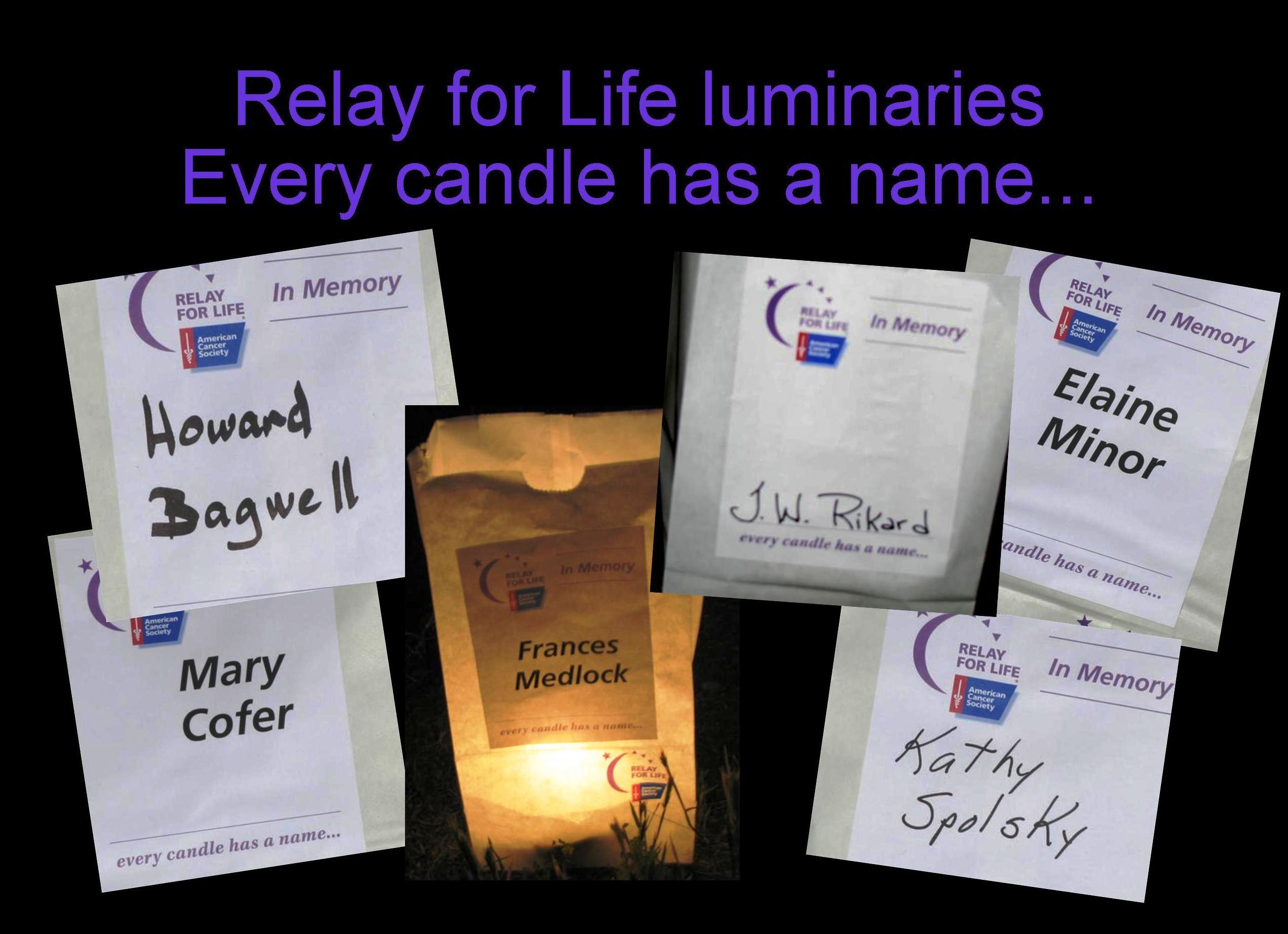 Soup & Cornbread Lunch - April 14, 2013

The Mt. Carmel "Relay for Life" team will sponsor this fundraiser lunch following the worship service on April 14th. Donations will benefit the American Cancer Society.

The "Relay for Life" is held at the Gwinnett County Fairgrounds on May 10 - 11 and luminaries may be purchased in honor or in memory of loved ones with cancer. These luminaries are then displayed at the Relay.

Luminaries may be purchased at the Soup Lunch, or by going to gwinnettrelayforlife.org.
---
Native American Ministries Offering

On April 14th, United Methodist churches across the United States will collect this special offering.

Your generous gifts will support Native American Ministries within the annual conference; provide scholarships for Native Americans attending U.M. schools of theology; and strengthen, develop and equip Native American congregations, ministries and communities.

Learn more at www.umcgiving.org/giveNAMS.
---
Thank You!

Thank you to everyone who made Holy Week a meaningful preparation for celebrating the Easter resurrection of Jesus Christ. We are especially grateful to those who led us in worship Maundy Thursday (Dan Bailey, the 9:30 singers, and the chancel choir) and Good Friday (Bob Jones), and to those who shared their gifts and creativity for the Stations of the Cross (Barbara Cooper, George Hunter, David Jones, Marian Long, Cyndi McDonald, Mt. Carmel children, Mt. Carmel Youth, Steve and Donna Riviere, Annette Rogers, Julie Samples, Sam and Jacque Tapley, Vicki Walden, John Waller, and Mary Jane Wilson.)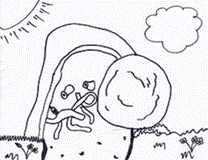 We also appreciate those who helped prepare the visuals in worship. The children and Jacque Tapley put together the flowering cross, Cela Kilmer drew the cover for the Sunrise
service bulletin, and the fish and nets banners were made by Judy Bagwell, Barbara Cooper, and the United Methodist Women's Day Circle.
---
Sunday School:
This week is a combined worship service at 10:30. After the children's sermon, children Preschool through 3rd grade are welcome to go to Sunday School. Child care will be available for the full service for Babies and Toddlers. During Sunday School our lesson and activities will be on Acts 9:1-20, "Saul to Paul." The focus is that God can change us.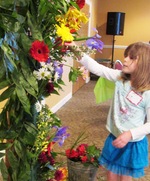 Easter Egg Hunt Thank You:
Thank you so much for all the eggs Mt. Carmel filled and the wonderful help by our youth in hiding them. The Easter Bunny was admired by all. The children found lots and lots of eggs and had a great time!


Earth Day Celebration:
April 21 at 3:00 p.m.
We will go on an un-natural hike, play some games, plant some flowers for the church and make a recycled craft. Plan to be there; it is for all ages. children@mtcarmel-umc.org

Marian Long
Director of Children's Ministries
---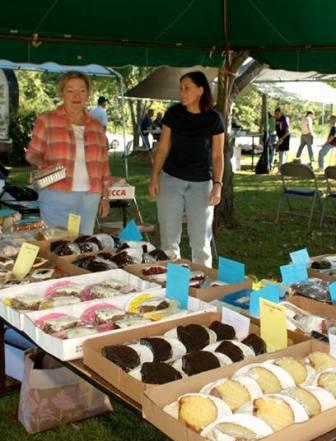 It's BBQ and Sweet Shop Time!

On Friday & Saturday, April 26 & 27, our Men's Club will host our Spring BBQ, while the UMW offers delicious baked goods at their Sweet Shop!

LOTS of hands are needed to make this major fundraiser a success, so please sign up to help where you can!

Check a box on the back of the connect card in your Sunday bulletin, or contact the church office.
---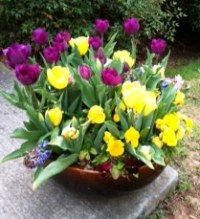 Preschool on
Spring Break
The Preschoolers are out having Spring Break fun ... watch for their article next week!
---
Food Drive for NCM

While we support Norcross Cooperative Ministry throughout the year, April is one of our months to hold a Food Drive for NCM.

NCM is now asking churches for specific items and ours are peanut butter, jelly and cereal (no shredded wheat and no glass jars please.) Please remember NCM while you shop, and leave donations in the NCM box in the church foyer.

Monetary donations are always needed also. Please make checks out to Mt. Carmel UMC, marked for NCM. Thank you.
---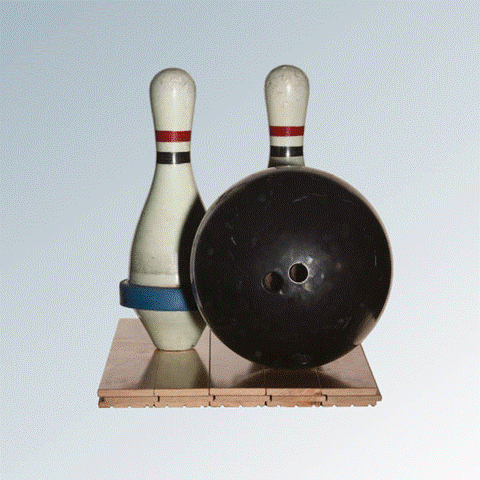 Strikes for Jesus

Joan Garner, all 110 lbs, is our current "STRIKES FOR JESUS" champion and she is looking for a little bowling competition!

We are having our second "STRIKES FOR JESUS" fun bowling event (no bowling skills necessary) at The Spalding Bowling lanes, April 13 at 10:00 a.m. The cost is $15.45 which includes 3 games, shoes, pizza, and a soft drink. Please come join the fun! RSVP to Neil Odom at nonojo413@gmail.com, (770) 827-2122 - cell, or (770)582-7457 - home.
---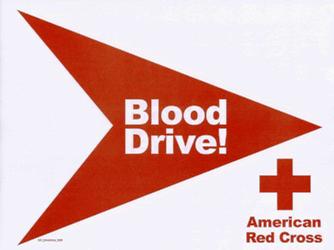 Red Cross Blood Drive
Wednesday, May 1, 2013
2:00 - 7:00 PM in the Fellowship Hall

Mark your calendars now to donate blood at our next Red Cross Blood Drive!

The need for blood is constant and only volunteer donors can fulfill that need for patients in our community. Nationwide, someone needs a unit of blood every 2 to 3 seconds and most of us will need blood in our lifetime.

Sign up to donate at redcrossblood.org using Sponsor code: mtcarmelumc, or contact the church office.

Thank you for supporting the American Red Cross blood program!
---
This year the Youth Untalent Show will be "Rolling on the River" on Saturday, May 4th at 7:00 p.m. Lots of acts are needed, both TALENT and UNTALENT, so please start planning your act and sign up now!

Check the box on the back of the "connect card" in your Sunday bulletin, or contact Gail Bolton or the church office.

Proceeds will support the Youth Summer Mission Trip to Cairo, IL.
---
Crowell Brothers to Lead
Funeral Pre-Planning Workshop

On Sunday, May 5th, immediately after the 11:00 worship service, a representative from Crowell Brothers Funeral Home will be at Mt. Carmel to discuss funeral pre-planning. This is a free presentation and will include a light lunch.

If you would like to attend, please RSVP to the church office / 770-449-4498 so that enough food will be planned.
---
Please join with others in our church family in praying this week:

CONCERNS:
Helms family - death of young father
Penny - new to Georgia - meeting new friends /learning new job
Virginia Mitchell - hospitalized
Kidnapped children
Jacque Tapley - back pain
Riviere's friends' son - taken off life support
Energy plant explosion - Steve Riviere's friend - injured hand
Julie Samples' Aunt Janet - nursing home recovering from stroke
Bill Chappell - health / care
Dorothy Edwards - sudden death of brother William
Charlotte - healing
Gene Anglin's niece Angela - starting new cancer medication
Nilo - friend of McDonald family

THANKSGIVINGS:
Successful Easter services
No serious injuries in energy plant explosion
---
News to Share?
Do you have an article to include in next week's bulletin or newsletter?

Email these to Suzanne Foster or call the church office.

office@mtcarmel-umc.org
5100 South Old Peachtree Road
Norcross, GA 30092
770-449-4498
www.mtcarmel-umc.org