Director of Children's Ministries
---
Upcoming Youth Events

Saturday, Nov. 17 at 6:00 PM - Sunday, Nov. 18 at 6:00 PM: "Thanks-fasting." The fast will end at the church-wide Thanksgiving Dinner!

Friday, Nov. 30 at 6:30 PM:
Youth sponsored "Parent's Night Out"

Saturday, Dec. 8th at 6:00 PM:
Youth Progressive Dinner (meet at church)
---
Parents Night Out Is Coming ...
Sign Up Now!!
The youth will again sponsor the Annual Parent's Night Out on Friday, November 30th from 6:30 until 9:30. Dinner, Movies and Gingerbread Houses will make it a night of fun for children ages 2 yrs. through 5th grade.

As a gift to everyone, we will only be asking for a $5.00 registration fee per family, but space is limited, so register now at children@mtcarmel-umc.org or call Marian Long at the church office. 770-449-4498.
---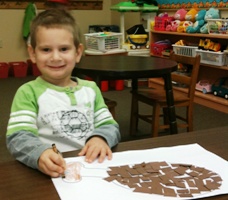 Preschool News
Dear Friends,

It's time for Friendship Soup and we are almost ready with our costumes, decorations, and the delicious soup stock that is being made ahead of time. All we need to do is add our veggies and we will be ready to share our soup just like in the book Stone Soup by Marcia Brown. I hope you have all had the chance to do your homework and have read that book together. We will gather in Fellowship Hall, which has new carpet!, have a prayer, then eat our lunch together. As you know, we have beef soup and vegetarian soup. Everyone is invited to attend along with two guests. We can't wait! Please be sure to go to your child's class to pick him up before the meal!

We have the following week off to enjoy Thanksgiving with our families, then resume for one full week of November. I know, it's a strange month!

We will be gearing up for Breakfast with Santa on Saturday, December 8 with a 9:00 or a 10:00 seating. Please make reservations by emailing me at mtcarmelpres@comcast.net. I need to know how many adults and how many children and which time you would like to join in the fun! Students in college even qualify as students, so invite everyone to enjoy pancakes, bacon, juice, coffee, tea, and Colby's cocoa! We also need to know if you are willing to donate a centerpiece for our raffle! We have everything from haircuts to gingerbread houses and a lot of other things in between. Please let me know if you would like to participate!

Looking ahead, we have our Nativity play and cookie swap on Thursday, December 13 at 12:00. What is a cookie swap, you may ask? Well, those who would like to swap cookies should bake about 3 dozen, have them plated, and should also bring an empty container to swap cookies with one another. The children will eat some of the goodies and have juice, but the leftovers are for all the people who love to offer treats to guests, but don't have the time to bake all different kinds of goodies. You could end up with 20 different types of cookies for the holidays and you have only had to bake one kind. It's a God send in this busy time! I know I am going to participate! It would also be helpful to have the recipe attached to the cookie plate in case someone would like to bake them at home! Those who have baked are the people who swap.

Busy is our middle name in the days to come! Please be sure your child is here on time to enjoy all the fun that takes place in preparation for our holidays.

In joy and love,
Lorrie
---

Fair Trade Gift Sale


Nov 18
2:00 - 5:30 p.m.
Make a difference in your holiday giving this year!

Your purchase of fair trade gifts (typically $5-$25) will improve the lives of artisans and farmers in developing countries.

Mt. Carmel UMC will host a Fair Trade Gift Sale using SERRV (www.serrv.org) and Equal Exchange (www.equalexchange.coop) products. Shop SERRV's unique and handcrafted fair trade items from around the world.
---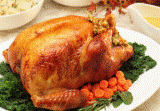 Church-wide Thanksgiving Dinner!

Mark your calendars for the CHURCH-WIDE THANKSGIVING DINNER on Sunday, November 18th at 6:00 p.m.

Our United Methodist Men will provide the main items and everyone else is asked to bring side dishes and desserts to share. Come and enjoy the food and fellowship!
---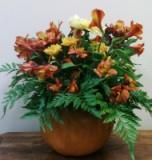 Thanksgiving Arrangements
The youth will be taking final orders for your Thanksgiving floral arrangements on November 18. You will be able to pick up your arrangement on Wednesday, November 21

Regular pick-up is between 10:30 and 1:30 in the Fellowship Hall, but LATER PICK-UP CAN BE SCHEDULED IF NEEDED.

Cost is $23 which will help defray the cost of our Summer Mission Trip. Thank you, as always for supporting our Youth!
---
United Methodist Women's Events

All women of the church are invited to join the Mt. Carmel United Methodist Women at either of two upcoming meetings.

On Monday, Nov. 19th the Lola Belle Young Night Circle will meet at 6:30 PM in the Fellowship Hall to assemble Thanksgiving baskets for our shut-ins, as well as enjoy dinner together.

On Tuesday, Nov. 20th, the Day Circle will meet at 10:30 AM in the Fellowship Hall for their program and business meeting.
---
New Bible Study

The study of Acts is a 24 week study and will be offered in two parts with a break between. The study will begin tomorrow at 7:00 pm in the double classroom. Cost is $10.00 for materials.

If interested, please contact Neil Odom at 770-827-2122 or nonojo413@gmail.com.
---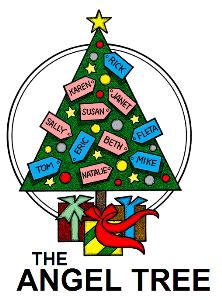 Watch for the 2012 Mt. Carmel Angel Tree!

The tree will be up in time for the Thanksgiving Dinner on November 18th.

Each year, Mt. Carmel sponsors families in need and supplies them with gifts and food for the holidays.

The tree stands upstairs in the foyer and is decorated with paper angels. Each angel has a gift that a member of a family has requested, and a number. To participate, just choose an angel and on the sheet nearby, sign your name beside that angel's number. Then do your shopping and attach the angel to the gift. The gifts MUST be returned to Mt. Carmel by Wednesday, DECEMBER 5th.

Please DO NOT WRAP THE GIFTS. Either place the gift in an open gift bag, or leave it unwrapped. This will help when sorting out the gifts.

Thank you for sharing the spirit of Christmas with our neighbors!
---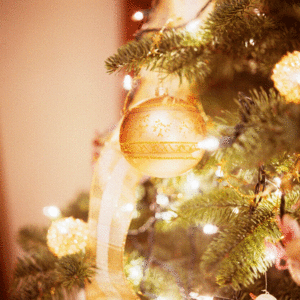 Sanctuary Tree to Be Decorated
November 24th

The Christmon Tree in the sanctuary will be decorated with lights and Chrismon ornaments on Saturday, Nov. 24th at 10:00 AM.

Please meet in the sanctuary if you are interested in helping.
---
Please join with others in our church family in praying the thanksgivings and intercessions named in worship last Sunday and during the week: