In the Newsletter this Week:
From the Pastor
Children's Art on Bulletin Covers

Booth at Literacy Festival at Berkeley Lake Elementary

Youth Collect Food for NCM - October 13

Red Cross Blood Drive Oct. 20 - 9:00 - 2:00

Church Conference - Oct. 20 - 2:30

Women's Book Club - October 11

Children's Ministry

Sunday School
Fall Festival - October 19 at 11:00
Christmas Pageant - December 8

Preschool News

Moonlight Hike - October 19
---

Children's Art on Bulletin Covers

Thank you to Alex Smith for her rendition of "Manna"
that was on the bulletin cover last Sunday!
Watch for more great artwork from our children on upcoming bulletins.
---
Mt
Mt Carmel is sponsoring the USA booth at the Berkeley Lake Elementary School International Literacy Festival on Thursday, October 10th from 6-8pm.
Please contact Julie Jones if you'd like to help!
jaj31@bellsouth.net
.
---
Youth Collect Food for NCM During Food Drive Month - Sunday, Oct. 13: 6 - 7 PM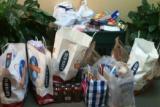 On Sunday, October 13th, our Youth will visit homes from 6:00 - 7:00 PM to collect non-perishable food for Norcross Cooperative Ministry.
If you would like for them to stop by your house, please check the box on the back of the Connect Card in your Sunday bulletin, or contact the church office.
October is also the NCM Food Drive Month for Mt. Carmel, so any other donations that you can make of food or money will be appreciated. Just place non-perishable food donations in the NCM box in the church foyer or mark your check "NCM."
Thank you for supporting those in need in our neighborhood.
---

Red Cross Blood Drive
October 20: 9 AM - 2 PM
Our next Blood Drive will be from 9:00 AM until 2:00 PM on Sunday, October 20 in the Fellowship Hall.
Since we have a weekend date, the Red Cross would like for us to schedule 50 donors for our drive, so PLEASE give if you can and invite your friends too!
Plan to give before church, afterwards, or before our Church Conference which begins at 2:30!
Please sign up
here
, using the code mtcarmelumc and help save lives!
---
Church Conference on October 20 - 2:30 PM
Mark your calendars now for our Annual Church Conference where w
e will hear details of the past year at Mt. Carmel, as well as plans for 2014.
If you are turning in a committee report for the Conference, please remember they are due in the office by Monday, Oct. 7th. Thank you!
---
Women's Book Club
The Mt. Carmel Women's Book Club will meet on October 11, 2013 at 7:00 PM at the home of Vicki Walden. This month's book is
Cold Sassy Tree
by Olive Ann Burns.
If you need a ride or more information, please contact Chris Bolton or Vicki Walden.
---

Children's Ministry News
Sunday School
Oct. 13's lesson is from 1 Samuel 3:1-21 and is titled 'Here I am, Lord". We are introduced to Israel's first great prophet, Samuel. Samuel is only a child when God calls to him. He turns to Eli who guides him to hear and understand God's plan for his life. Use your family take home page for ideas to continue daily Bible readings about Samuel.
Fall Festival October 19 11:00-2:00
The annual children's Fall Festival is almost here! Invite your friends and neighbors to join us. We will have crafts, games, a hay ride, the monster truck moon walk, a cemetery scavenger hunt, cupcake walk, and crazy hair salon. Grilled hot dogs and chips will be for sale to benefit the Wesley Walk for Others also.
Fall Festival Needs
Volunteers: adult and teens
cupcakes: about 5 doz. total
2 bales of straw
colored hair spray
hot dogs and buns
Christmas Pageant Choir Rehearsals
We are practicing the music for the pageant at Children's Church and right after Sunday School. Make sure you pick up your CD of the music and play in the car as you are driving from place to place. Our play is titled: O Little Christmas Town and the music is great!
Marian Long
Director of Children's Ministries
770-449-4498
http://mtcarmel-umc.org/#/children
---
Preschool News
Dear Friends,
What are we doing on Wednesday? We are going to Berry Patch Farms! Now we all feel as though fall is here, especially after a hayride, apple cider, and a picnic with our friends. The weather should be perfect for us and we will carpool together for some fun in the country.
Before you know it, Halloween will be here and there goes October. Next week we will have no school on Monday, October 14, but we will be back as usual on Tuesday.
October is Fire Prevention and Safety Month and the firefighters will visit us on Thursday, October 24 at 10:00 in the sanctuary. Our favorite community helpers will bring the fire truck and maybe the ambulance. We have so much fun with them, even if the siren is a little scary. We always have the 2's go back to their room before the loud noise begins!
On Friday, the 4's are off to Station #4 to see a video and take a tour of the station. It will be an exciting time, and we will learn how to be safe.
As you know, we still have openings and ask that you help us fill the classrooms. We are thankful to have Mt. Carmel as a safe haven and a wonderful learning environment.
In joy and love,
---
Moonlight Suspension Bridge Hike - Oct. 19th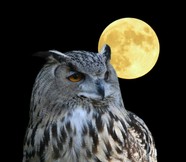 Our Chapel in the Woods group will travel to Tallulah Gorge State Park on October 19th to have a 1 and 1/2 mile
hike under a full moon!
Cost is $5 for the hike, and $5 to park. Everyone interested should meet at Mt. Carmel at 5:30 to carpool to the Gorge.
---
Prayers and Thanksgivings
Please join with others in our church family in praying our concerns and thanksgivings this week.
Concerns
Bill & Susan Posey
Trevor Jones - high blood pressure
Christina Werdebaugh's daughter - bike accident
Billy & JoAnn Weathers - ill
Cousin of Miguel Valverde-Jensen & her son: addiction problems and incarcerated
Mike - entering Army
All Federal employees & contractors in uncertain time
Shelia Trentini's father: continuing health issues
Lila Hunter's father - declining health
Cheryl Martin's friend Kathy - chemo & radiation
Daughter of Kathleen Moore's friend
Samples family moved over weekend
Lynn Koch's sister - stroke
Dick Thompson - cancer returned
Klinetob family - Dick's mother going into hospice
Thanksgivings
Upcoming birthdays of: Shelia Trentini's father, Lila Hunter's father, Tim Sawinska's mother, Lois Salter's grandchild (4 years old)
23rd wedding anniversary of Sid & Julie Samples
Great BBQ! Thanks for all help & patronage
Lois Salter - friends visiting
Every week:
Prayers
Worship this week
Birthdays and Anniversaries
Save the Date
Counseling Center
Norcross Cooperative
---
Sunday's Lesson
This week in worship the lessons will be:
John 20:21-23
---
Birthdays this week:
Alice Porterfield
Harlee Nichelson
Tom Cooper
Anna Whitlow
Forest Whitlow
Kathy Atkins
Leah Bendig
Fran Smith
No Anniversaries this week.
---
Save the Date
LOVE AND LOGIC PARENTING CLASS BEGINS
OCTOBER 8 - 6:30 PM
ROOM 112/114
PRESCHOOL TO BERRY PATCH FARMS
OCTOBER 9 - 9:15 AM
CHOIR PRACTICE
OCTOBER 9 - 7:00 PM
CHOIR ROOM
OLD TESTAMENT STUDY
OCTOBER 9 - 7:00 PM
ROOM 112/114
WOMEN'S STUDY
OCTOBER 9 - 7:00 PM
YOUTH ROOM
MT. CARMEL BOOTH AT BLES LITERACY FESTIVAL
OCTOBER 10: 6-8 PM
WOMEN'S BOOK CLUB
OCTOBER 11 - 7:00 PM
WALDEN HOME
PAVEMENT POUNDERS
OCTOBER 12 - 8:00 AM
MEET AT CHURCH
YOUTH FOOD COLLECTION FOR NCM
OCTOBER 13: 6-7 PM
FINANCE MTG.
OCTOBER 13 - 6:30 PM
HOPE HOUSE
ADMINISTRATIVE BOARD MTG.
OCTOBER 13 - 7:30 PM
ROOM 112/114
COLUMBUS DAY -
PRESCHOOL CLOSED
OCTOBER 14
OLD TESTAMENT STUDY
OCTOBER 14 - 7:00 PM
HOPE HOUSE
UMW DAY CIRCLE
OCTOBER 15 - 10:30 AM
FELLOWSHIP HALL
BROWN BAG STUDY
OCTOBER 15 - 11:30 AM
HOPE HOUSE
UMM DINNER & MEETING
OCTOBER 17 - 7:00 PM
FELLOWSHIP HALL
FALL FESTIVAL
OCTOBER 19 - 11:00 AM
MOONLIGHT HIKE
OCTOBER 19 - 5:30 PM
TALLULAH GORGE PARK
MEET AT CHURCH
RED CROSS BLOOD DRIVE
SUNDAY - OCTOBER 20
9:00 AM - 2:00 PM
FELLOWSHIP HALL
CHURCH CONFERENCE
OCTOBER 20 - 2:30 PM
SANCTUARY
UNITED METHODIST WOMEN'S SUNDAY
OCTOBER 27 - 10:30 AM
COMBINED SERVICE
FELLOWSHIP LUNCH
OCTOBER 27 - 11:30 AM
FELLOWSHIP HALL
YOUTH HALLOWEEN PARTY
OCTOBER 27 - 5:15 PM
HOGE HOME
ALL SAINTS SUNDAY
NOVEMBER 3
DAYLIGHT SAVING TIME ENDS!
NOVEMBER 3
MID-HIGH YOUTH RETREAT
NOV. 8 - 10
PRESCHOOL SOUP LUNCH
NOVEMBER 21 - 12:00 PM
FELLOWSHIP HALL
CHURCH-WIDE THANKSGIVING DINNER
NOVEMBER 24 - 6:00 PM
FELLOWSHIP HALL
ANGEL TREE UP
NOVEMBER 24 - 6:00 PM
FOYER
---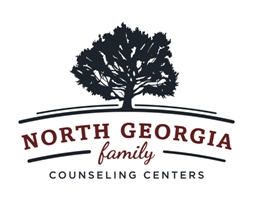 Family Wellness
through Counseling, Education and Research
Mt. Carmel proudly supports the North Georgia Family Counseling Center.

678-242-9355
ngfccumc@gmail.com
www.ngfccumc.org
---

As one of the founding churches of NCM, we encourage your support assisting those in need in our area.
Help with the most urgent needs.
---
Share your story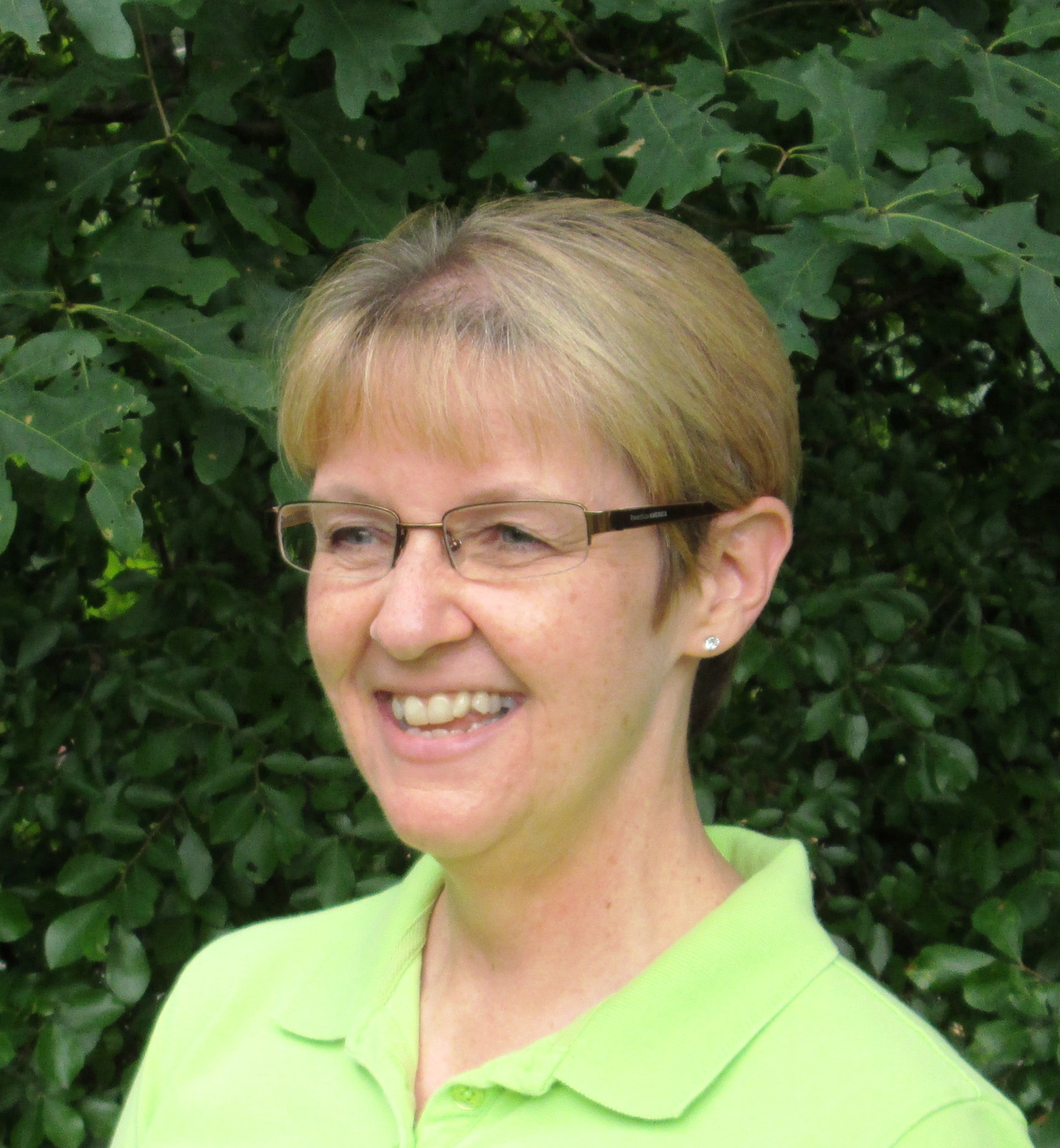 Do you have an article to include in next week's bulletin or newsletter?
Email these to
Suzanne Foster
or call the church office.