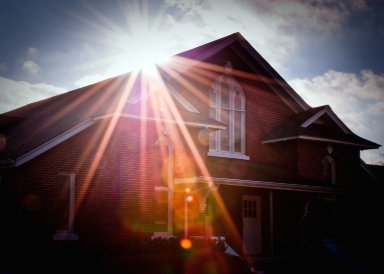 June 26, 2012
In this issue:
From the Pastor
Youth Mission Trip
Family Promise Update
Chapel in the Woods
Children's News
Piano
Joel Committee
From the Preschool
Homecoming
Sunday's Prayers
Save the Date
In Worship this week
Birthdays / Anniv.
NCM
Counseling Center
WACKY WEDNESDAY
JUNE 27
10:00 AM - 1:00 PM
LOWER HALL

PAVEMENT POUNDERS RUN
JUNE 30 - 7:30 AM
FROM MT. CARMEL
CHAPEL IN THE WOODS TO HERITAGE CENTER


JUNE 30 - 8:30 AM



FAMILY PROMISE TRNG.


JULY 1 - 12:30 PM
FELLOWSHIP HALL



COUNCIL ON MINISTRIES


JULY 1 - 4:30 PM
RM 112/114



GENESIS STUDY


JULY 2
7:00 PM - HOPE HOUSE



INDEPENDENCE DAY


JULY 4
OFFICE CLOSED



FAMILY PROMISE GUESTS


JULY 8 - 15



CHURCH LEADERSHIP DISCUSSION


JULY 8 - 12:00 PM
LOWER FELL. HALL



FRIENDLY NEIGHBORS


JULY 10 - 11:30 AM
FELLOWSHIP HALL



PEACE WITH JUSTICE SUNDAY


JULY 15



TRUSTEES MTG.


JULY 15 - 6:00 PM
HOPE HOUSE



UMW DAY CIRCLE


JULY 17
10:30 AM - FH



EVANGELISM MTG.


JULY 17
7:00 PM - HOPE HOUSE



WACKY WEDNESDAY


JULY 18 - 10 AM - 1 PM



YOUTH CAMPING TRIP


JULY 20 - 22
Birthdays this week:
Darrell Parrish
Cecil Thomas
Jeannie Klinetob
Allie Bell
Anniversaries this week:
Jim & Chris Mitcham
Paul & Pam Larson
David & Linda Youngblood
Norcross Cooperative Ministry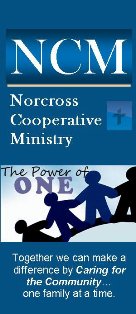 As one of the founding churches of NCM, we encourage your support as they assist those in need in our area.

For more information on NCM, see their facebook page at
www.facebook.com
/norcrosscm.
North Georgia Family Counseling Center

Family Wellness
through Counseling, Education and Research

Mt. Carmel proudly supports the North Georgia Family Counseling Center.
678-242-9355
ngfccumc@gmail.com
www.ngfccumc.org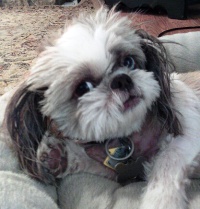 Not Show Quality
After our last dog passed away at the ripe old age of 17, Ed and I vowed not to take in another dog. We did not know where we would move; I could be appointed to a church with a parsonage that wasn't suited for pets.
Then my sister adopted a shih tzu puppy, Lilly, and we fell in love with this sweet dog. At every family gathering Ed and I spent as much time playing with the dog as conversing with our relatives.

A few months later, my sister called. Lilly's sister, fro
m the same litter, was available. Did we want her?
Ed and I listed reasons for and against getting a dog. The left side, reasons for the dog, came from the heart. The right side, against a dog, were sensible and well-reasoned. The heart won. We welcomed "Sophie Annabelle" into our home.

Sophie has one brown eye and one blue eye. The previou
s owner pointed this out, and commented that differing eye colors meant that "she's not show quality".
Sometimes when Sophie welcomes me home with her wagging tail (actually it's her whole body that wags) I think about that comment. She's not show quality. It seems like a strange thing to care about. To my family, her eye color(s) are unimporta
nt; we love Sophie for who she is.
I suppose that all of us can think of a time or two when we acted in ways that weren't "show quality". I certainly have a few character and personality traits that are not "show quality".
I'm thankful that God, creator of life, would never look at one of His precious children and comment "not show quality". Instead, God delights in each one of us. God shows love for us: while we were yet sinners, Christ died for us.

I am thankful to be part of such a welcoming church. Our ushers do NOT stand at the doors and admit only those who are "show quality"! Each person that comes through our doors is precious to God, and precious to us!

There is no "show quality". You are precious to God, precious to our church, and precious to me.
---
They're Back!

Welcome home to our youth mission trip participants. While in Twin Pines New Mexico, our youth spent mornings doing construction work: roofing and painting. In the afternoons the group led Kid's Club, a Vacation Bible School style program with stories, games and crafts.

Mark your calendars for our next 5th Sunday combined worship, July 29, when the youth will lead us in worship. We look forward to seeing their pictures and hearing stories of how God was working in and through them on the reservation.
---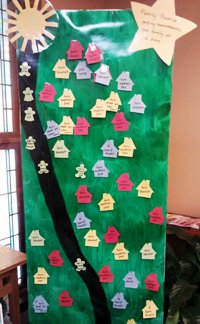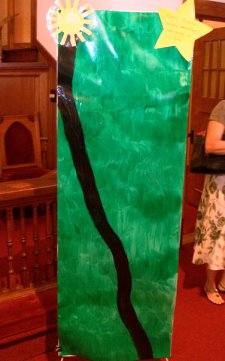 Less than two weeks until our guests arrive -- we're getting close! And, WOW, The "tree" is empty as you can see! We again thank all of you who have so generously donated to this ministry.

When we join the church we vow to support it with our prayers, presence, gifts, service and witness. You have given your prayers and gifts, and will soon give your presence, service, and witness through the Family Promise ministry. Thank you for living your membership promises in this way.

Our last in-house training is next Sunday after 11:00 service. We'll have a simple fast meal and start the training promptly at 12:30. And if you need our own 1 hour Safe Sanctuary training, it will start at 2:30 immediately following the Family Promise training. If you have a conflict Sunday, we just learned that Family Promise added another training session this Thursday 7-9pm at Sugarloaf UMC.

We'll continue with signups for the various "roles" in our first host week, July 8 - 15. Please contact Ed McDonald edmacmo@gmail.com, 678-983-5588, or Lila Hunter lila.hunter@gmail.com, 678-687-9990, to signup.
---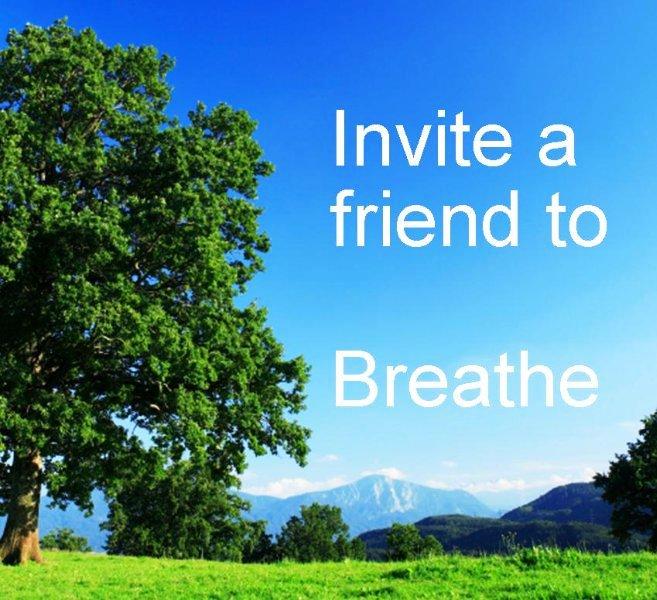 Breathe

Summer should be a time of rest and refreshment. Yet all too often we fill our days with activities and obligations. Even a "vacation" can be anything but peaceful, leaving us exhausted!

You are invited to be part of worship services at Mt Carmel as we focus on rhythms of the life God desires for us.

Instead of always going and doing, could we take time to simply be with God? We will listen to the early Christians' teachings on rhythm in life, patterns of daily breathing, and weekly Sabbath keeping.

While every week is a good time to invite someone to join us on a Sunday morning, please consider whether someone you know needs to hear these words. Invite someone, these first four weeks of July, to take a moment to simply "breathe".
---
Chapel in the Woods

The Chapel in the Woods hiking group will travel to the Monastic Heritage Center in Conyers, Georgia on June 30th! They will meet at the church at 8:30 a.m. to carpool to the Heritage Center. The event will end with lunch at the center or nearby. For more details, contact Marlene Porter – 770-931-2504.
---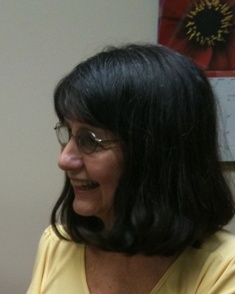 Children's Ministry News
Sunday School:
This week's lesson is called "on the Hillside" and is taken from one of Jesus' most famous teachings known as the Sermon on the Mount. Jesus talked to the people about things that were important for them to do. He also told them about how God wanted them to live. Our teachers this week are Diane Bond in the elementary class and Lisa Grogin with the preschool class.

Helicopter Flight: July 8
The highly anticipated helicopter flight is scheduled to take place on Sunday, July 8 after Sunday School, unless it is raining. We will gather out front of the church to see it do the fantastic things it can do.

Wacky Wednesday: July 18
Water Day. Cool down with some wet and wild games and crafts. Register at: children@mtcarmel-umc.org
Director of Children's Ministries
---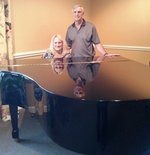 New Piano for
Fellowship Hall!

We appreciate the generosity of David and Cindy Jones as they have donated a Hyundai baby grand piano for our Fellowship Hall! It's a beautiful addition to our facility!
---
Meeting the Mission

The Joel Committee invites your input about how we fulfill our mission statement, "Live, Love, Learn, Labor following the example of Christ". In addition to the Administrative Board and Council on Ministries, we invite all members and friends of Mt Carmel to discuss how we can better understand and focus on our mission. Together we are reading Simple Church by Thom Rainer and Eric Geiger, and meeting July 8, 22, and 29.

Reserve lunch and share your reflections by contacting the church office. Copies of the book are available in the church library and for purchase in the church office.
---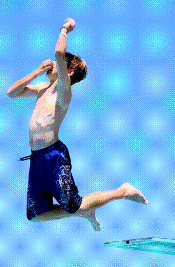 From the Preschool

After a week away from Georgia in the wilds of Upper Michigan, I am happy to be home with the girls and Pekka. I am so thankful for my wonderful family, for having done the hard work while the girls were at home, so now Pekka and I bask in the joy of having such lovely adult children. I realize that many of you are tired after a month of having kids at home for the summer, days at swim practice, afternoons at the library or museum, but cherish these days with your little ones and really do the work now. When your children grow and understand the time and love put into raising them, it will feel more rewarding that I could ever describe.

This past week has brought a lot of sadness for me as well. My sister is very ill, having made poor health decisions when she was young. You, too, should be doing the hard work now for yourselves. Walk, run, swim, do Pilates, yoga, or any other activity regularly. Eat properly, sleep enough, pray, worship, and help others on a daily basis. Keep in contact with those you love, read, laugh, and make your bed every day. It seems mundane, but it isn't. It is all important. Take care of your siblings and partner. Take time for yourself and be reminded of how blessed your life is right now. Live in the moment but do not forget to save for the future. I know, it's all been said before, but I feel the need to reiterate these words of common sense. Probably the words your ancestors embraced.

Soon we will hit the midpoint of the summer. Know that I have you all in my prayers, that there are still a few spaces available for the fall, and that I am depending upon you to help me spread the word about our beautiful preschool.

In joy and love,
Lorrie
---
This year's Homecoming service, August 19, will have the theme "Homecoming" . The Bible is full of stories of coming home! Jacob returns home years after he stole his brother's inheritance and blessing. The prodigal son returns home after wasting half of his family's fortune. Ruth goes "home" with Naomi to a land in which she had never been.

During the weeks that lead to Homecoming, we will prepare by sharing our stories of homecoming in the church newsletter. Is there a time you were away from Mt Carmel and returned to your church home? Perhaps you had never been to this church, but the first time you visited you knew you were "home".

Please write a paragraph or two with your story! Or, if you prefer, tell your story and the worship committee will write this for you. Send your story to (office@mtcarmel-umc.org) or call the church office (770-449-4498).
---
Please join with others in our church family in praying the thanksgivings and intercessions named in worship last Sunday and during the week:
CONCERNS:
Kids at Camp Glisson
Hoge's uncle: terminal cancer & son deployed to Africa
Diane Bond's co-worker: son killed while hiking
Friend of Penny Millar: medical issues & no insurance
Cheryl Martin's step-brother: lung problems
Cindy Jones' grandson Austin: has serious injures from motorcycle accident in Charleston, SC
Ellen Berlage & family: death of Don
Audrey Ferguson's grand-nephew doing better but still needs prayers
THANKSGIVINGS:
Youth Mission Team returned home safely
Cheryl Martin: recently met her step-brothers
All of Trentini family doing well
Shelia Trentini's sister coming to visit
---
News to Share?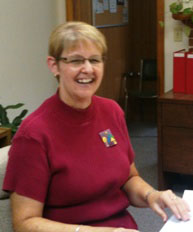 Do you have an article to include in next week's bulletin or newsletter?

Email these to Suzanne Foster or call the church office.

office@mtcarmel-umc.org
5100 South Old Peachtree Road
Norcross, GA 30092
770-449-4498
www.mtcarmel-umc.org