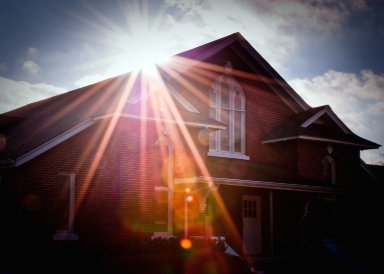 Oct. 9, 2012
In this issue:
From the Pastor
Blood Drive
Youth Events
Children's News
Preschool News
Singles Group
Parenting Class
Fall Festival
Wesley Walk
Bowling Outing
Sunday's Prayers
Save the Date
In Worship this week
Birthdays / Anniv.
NCM
Counseling Center
BLOOD DRIVE


OCT. 10 - 2-7 PM
FELLOWSHIP HALL



NO WOMEN'S STUDY


OCT. 10



CHOIR PRACTICE


OCT. 10 - 7:00 PM
CHOIR ROOM



WOMEN'S RETREAT


OCT. 12 - 15
LAKE HARDING, AL



PAVEMENT POUNDERS


OCT. 13 - 8:00 AM



WALK & TALK GROUP


OCT. 13 - 8:00 AM



STEWARDSHIP PRAYER WALK


OCT. 14 - 12:15 - 5 PM



LAY LEADERSHIP MTG.


OCT. 14 - 12:15 PM
HOPE HOUSE



CHILDREN'S GARDENING


OCT. 14 - 2:00 PM



FINANCE MTG


OCT. 14 - 6:30 PM
HOPE HOUSE



ADMINSTRATIVE BRD.


OCT. 14 - 7:30 PM
RM 112/114



NO EXODUS STUDY


OCT. 15



BROWN BAG STUDY


OCT. 16 - 11:30 AM
HOPE HOUSE



FALL FESTIVAL / WESLEY WALK FOR OTHERS


OCT. 20 - 10:00 AM



UM MEN'S CLUB DINNER/MTG.


OCT. 25 - 7:00 PM
FELLOWSHIP HALL



SPECIAL CHOIR REHEARSAL


OCT. 27 - 9:00 AM
CHOIR ROOM



STRIKES FOR JESUS


OCT. 27 - 10:00 AM
Birthdays this week:
Harlee Nichelson
Tom Cooper
Anna Whitlow
Forest Whitlow
Kathy Atkins
Leah Bendig
Jacque Tapley
No Anniversaries this week
Norcross Cooperative Ministry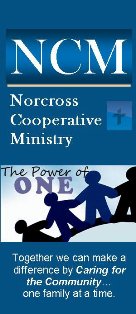 As one of the founding churches of NCM, we encourage your support as they assist those in need in our area.

October is one of the months when Mt. Carmel has a special food drive for NCM.
Please remember them when you do your shopping each week!

For more information on NCM, see their facebook page at
www.facebook.com
/norcrosscm.
North Georgia Family Counseling Center

Family Wellness
through Counseling, Education and Research

Mt. Carmel proudly supports the North Georgia Family Counseling Center.
678-242-9355
ngfccumc@gmail.com
www.ngfccumc.org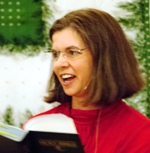 Not a Fair Trade



Two weeks ago I shared in the children's sermon the story of Kyle MacDonald's trades. The children loved hearing how Kyle traded his red paperclip for a pen, which he then traded for a doorknob. With each trade I asked, "do you know what he did with this?" and the children answered, "He traded it!" They heard of trading the doorknob for a camp stove. With each trade, more of the children joined. Do you know what Kyle did with the camp stove? "He traded it!"



Hearing how Kyle eventually made a trade for a KISS (the rock band) snow globe, one of the children grew particularly excited. He exclaimed, "I know who KISS is!"

The true story ends when Kyle exchanges the KISS snow globe for a movie role, which he then trades for a two-story farmhouse in Kipling, Saskatchewan. We were all amazed. Kyle began with a red paperclip, which he traded, eventually trading for a house.

I have a red paperclip, but so far no one has accepted my offers to trade this for a house.

While I can't get anyone to take me up on that trade, there are other amazing trades that are available. Consider that anytime I want to give God a bit of my time, God trades this for more than I expect. Worried about a situation I cannot control, I give this to God. Somehow I end up trading my fretfulness and stress for Christ's peace.

At times I feel dismayed by how I seem to make the same mistakes, over and over again. I let others down and let myself down. Yet I give these regrets and hurts to God, and in return I am showered by God's love.

Yet it's not just the "trades" of worries, hurts, and regrets that God uses to bring transformation. When I give of my best—my time, my resources, my energy—these, too, are part of God's working within. The more I give of myself, the more space there is for God to work within.

At times I feel like I am getting the better end of this deal! These don't seem like fair trades.

But then again, God has never been known for making fair trades. Philippians 2:6-8 describes God as trading omnipotence and omniscience to become human. God empties himself of being God, and becomes human, even dies on a cross. In that trade, made out of love for you and me, we see how God acts.

Christ became like us, that we might become like Christ.

It's not about fair trades. God wants more than a trade…and nothing less than transformation will do.
I'll see you this Sunday,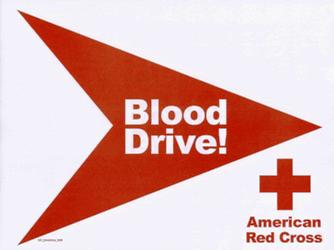 Our Red Cross Blood Drive is TOMORROW!

Our 2nd Blood Drive is on Wednesday from 2-7 PM in the Fellowship Hall and WE STILL NEED YOUR BLOOD!

Our sign up sheets are looking pretty good, but we still need 4-5 more names on the list! Please plan to stop by and give a pint if you can. While sign-ups help with planning, walk-in donations are happily accepted too!
To sign up or with any questions, please contact Suzanne Foster in the church office / 770-449-4498. Together we can save lives!
---
Singles Group Events

The Mt. Carmel Singles Group has scheduled several upcoming activities.

Oct. 21: Lunch at Dog Days Restaurant after the 11:00 service.

Nov. 11: Attending "Fiddler on the Roof" at Lionheart Theater in Norcross. (Starring Mt. Carmel's own Lori Anderson!) Senior discount tickets are $12, payable at the door, but we must make a reservation. Tickets are going fast and several performances are already sold out. Call Jeanne Manget, 770-418-1659 or e-mail Jeannemanget@gmail.com) by Friday morning if you would like to attend.

Jan. 5: Dinner at Jeanne Manget's home

Upcoming plans include a trip to Gibbs Garden in April and a trip to hear the Michael O'Neil Singers this spring.

All singles are invited to join the group. If you need more information, please contact Jeanne Manget, 770-418-1659, or Marian Long, 770 449-4498.
---
- October 14: Youth Corn Maze Trip
- October 20: Fall Festival - 10:00 AM
- October 21: Youth Council Meeting - 3:30 PM - RM 112/114
- October 28: Youth Halloween Party
---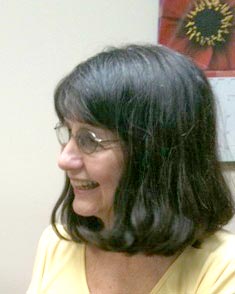 Children's Ministry News
Sunday School:
This week's lesson is called " A Rich Man's Question" and comes from Mark 10:17-31. It is the story of the rich man who asked Jesus what he needed to do for God to love him forever. The children will focus on how God helps us share. Ask your children, "What does our family do when we find ourselves with too much stuff?"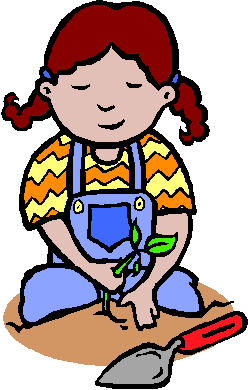 Children's Garden Project: October 14
2:00 pm
John Hammarlund has some great activities for the children to do, planting spring bulbs, potting a special plant to take home and playing some garden related games. Let me know by Oct. 11, if you will attend so that we have plenty of supplies for everyone. children@mtcarmel-umc.org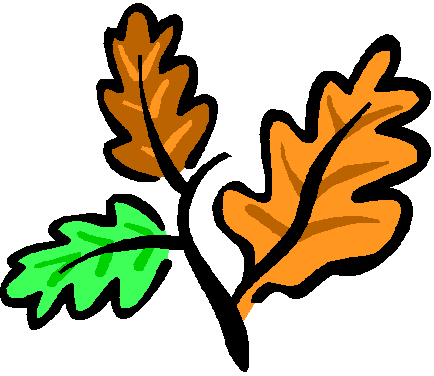 Fall Festival: October 20
10:00-2:00
Monster Truck Moonwalk, Crafts, Games, Cupcake Walk, Hayride, Hair Design, a Fortune Teller, etc.

See this week's separate article for more details of the Fall Festival!

Can you help with some of the items needed for Fall Festival?

Bags of individually wrapped candy
2 bales of hay (for the hay ride)
Cupcakes for the cupcake walk - 8 doz. total
Colored hair spray
Adults and youth to help with activities
Dear Parents,

It is Berry Patch Farms time and we are ready to go! It has been a wonderful October and we have taken full advantage of being outside and collecting goodies for fall wreathes and art projects.

We were blessed last week to have an alum and his big brother join us for our first Mystery Reader of the year. Gregory Panousis came in and read an autumn story for us, and Costas was his wing man who reminded him to show the pictures. We were so delighted to have our friends come back for a visit and encourage others to do the same!

The days are getting chillier in the mornings but seem to warm up nicely in the afternoon. We still hope you send in jackets when appropriate since the weather can change on a dime and we still want to be able to be outdoors.

We are sad to say good bye to Miss Karen who will be moving to Denver with her husband and children. Karen started at the Preschool when her son Jackson was in the 2's. Molly was just a few years behind and then there were two Davis' in the school.
There remained two Davis' when Jackson went on to kindergarten and Karen became a teacher. We get our best teachers that way, don't we? In any case, please keep the Davis family in your prayers as they add a new road to their family journey. We will miss them all and know they will carry our love with them to places unknown. Thank you, Karen, for all your hard work, devotion, and support. You are a gem.

We still have some room left in our school and are depending upon all of you to spread the word about our school. Visit us on Facebook, then Like and Share us forward! We want the world to know we are here!

In joy and love,
Lorrie
---
Love and Logic Parenting Class
Tuesdays, October 9 - November 13
6:30 - 8:30 PM

The North Georgia Family Counseling Center sponsors this practical and entertaining parenting program on Tuesday evenings in Room 112/114 at Mt. Carmel.
This program is designed to give you practical skills that can be used immediately. It is led by Rev. Lynne Smith, the NGFCC Minister of Education.

Cost is $100 per person or $150 per couple which includes the workbook. To register, please contact Lynne at 678-242-9355 or ngfccumc@gmail.com.
---
Fall Festival
October 20 ~ 10:00 am - 2:00 pm

Monster Truck Moonwalk, Crafts, Games, Cupcake Walk, Hayride, Hair Design, a Fortune Teller and more!

Our Children's Ministry and Outreach Team will work together to raise money for the Wesley Community Centers. The Flamingo Fling Grill Master will be cooking hot dogs on the grill too, so save your change and come join the fun!
---
Wesley Walk for Others at Fall Festival
October 20 ~ 9:00 am - 2:00 pm

We will walk at the Fall Festival and sell hot dogs as well, to raise money for the Wesley Community Centers which support low income senior citizens in our area. We will begin at the church at 9:00 AM for a walk of approx. 3 miles, led by Lila Hunter.

Following the walk, hot dogs, chips and drinks will be sold with the proceeds also going to the Wesley Community Centers. Get your walking shoes out and join the group!
---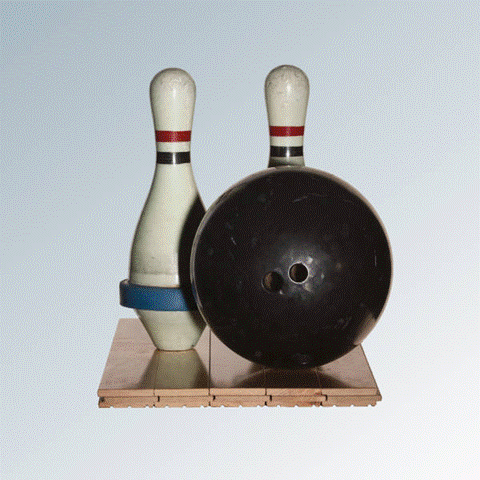 "Strikes for Jesus"

We are planning another fun Saturday morning social event, but this time, it isn't golf!

On Oct. 27th at 10:00 AM, we will bowl three games at the Brunswick Bowling Lanes on Spalding Dr. The cost will be approx. $15.50. This includes the games, shoe rental, a couple of slices of pizza, and soda.

We're bowling "STRIKES for JESUS," so you don't have to have ANY bowling skills. Please contact Neil Odom if you would like to join this fun event. (770) 827-2122 or nonojo413@gmail.com.
---
Please join with others in our church family in praying the thanksgivings and intercessions named in worship last Sunday and during the week:
CONCERNS:
David Jones' daughter - surgery on Friday in Mississipi
Shelia Trentini's father Tim Lilley - endoscopy this week
Chris Andre's neighbor - lost job
Alex Proels - recovering from heart attack
Mandy & Matt Haecker's friends - lost baby late in pregnancy
Jacque Tapley - recovering from surgery
Cheryl Martin's brother - terminal cancer
Cindy Jones' father - recovering from knee surgery
THANKSGIVINGS:
Penny Millar - new Alpaca baby
Lots of help at BBQ and Sweet Shop
Harlee Nichelson - celebrating 1st birthday!
---
News to Share?

Do you have an article to include in next week's bulletin or newsletter?

Email these to Suzanne Foster or call the church office.

office@mtcarmel-umc.org
5100 South Old Peachtree Road
Norcross, GA 30092
770-449-4498
www.mtcarmel-umc.org