In the Newsletter this Week:
From the Pastor

Children's Art on Bulletin Covers

8:30 Service / Choir at Berkeley Lake on Dec. 8th

Kid's Night Out - Dec. 6 - 6:00 - 9:00 PM

Poinsettia Orders Taken through Dec. 10
Angel Tree: Through Dec. 11
Breakfast with Santa - December 14 - 9:00 & 10:00 AM

Children's Ministry

Staff Christmas Gift

NCM Needs in December

UMW Christmas Card Delivery

Women's Book Club - Dec. 6 - 7:00 PM
"Strikes for Jesus" Bowling - Dec. 7 - 11:00 AM
Down Home Holiday - Dec. 22 - 6:30 PM
Walk Through Bethlehem - Dec. 13 - 15
12 Days of Caring - Outreach Opportunity Dec. 19 - 22
---
Children's Art on Bulletin Covers

Thank you to Ethan Kilmer for his rendition of Shadrach, Meshach, and Abednego in the fiery furnace.
Watch for more of our children's artwork on upcoming Sunday bulletins.
---
8:30 Service on Sunday, Dec. 8th at Berkeley Lake Chapel

Come and hear a sneak preview of our choir's Christmas program at the Berkeley Lake Chapel!
Directions from Mt. Carmel: Turn RIGHT from parking lot, onto S. Old Peachtree Rd. Turn LEFT at first street onto Lou Ivy Rd. Turn RIGHT at dead-end into Bush Rd. Turn RIGHT at dead-end into Berkeley Lake Rd. Chapel is immediately on your left.
So that we may support the choir at Berkeley Lake, there will NOT be an 8:30 service at Mt. Carmel on Dec. 8th.
---
Kid's Night Out - Dec. 6th - 6 until 9 PM

Mark your calendar for a fun night for your children on Friday, December 6th!
The Mt. Carmel Youth will offer this as a Service Project which will include pizza, gingerbread houses, movie and other fun activities for children ages 3 years through 5th grade. Your evening begins at 6:00 and ends at 9:00.
Please reserve your spot by emailing Marian Long.
There will be a $5.00 per family reservation fee which can be paid to Marian also, by 3:00 PM on Thursday, December 5. This will help to defray the cost of pizza and supplies.
---
Poinsettia Orders Taken through Dec. 10th

Once again, the Mt. Carmel United Methodist Women will sponsor the placing of poinsettias in the sanctuary for the Christmas season. If you would like to have a poinsettia placed in the church in honor or memory of someone, please fill out the order form in Sunday's bulletin and put it, with your check, in the offering plate or drop by the church office.
Cost: $9.00 per plant
Please make checks payable to: Mt. Carmel UMW.
DEADLINE FOR ORDERS: Sunday, Dec. 10, 2013
---
Angel Tree Helps Local Children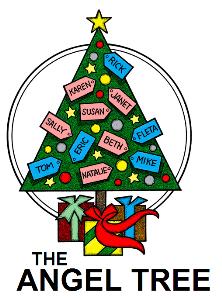 Each year, Mt. Carmel sponsors families in need and supplies them with gifts and food for the holidays.
This year families will be included from local schools, Norcross Cooperative Ministry, and Action Ministries of the North Georgia Conference.
The tree stands upstairs in the foyer and is decorated with paper angels. Each angel has a gift that a member of the family has requested, and a number. To participate, just choose an angel and on the sheet nearby, sign your name beside that angel's number. Then do your shopping and attach the angel to the gift.
The gifts MUST be returned to Mt. Carmel by Wednesday, DECEMBER 11th. Just place them back under the Angel Tree, or bring to the church office during the week.
Please DO NOT WRAP THE GIFTS. Either place the gift in an open gift bag, or leave it unwrapped. This will help when sorting.
Thank you for sharing the spirit of Christmas!
---
Breakfast with Santa! December 14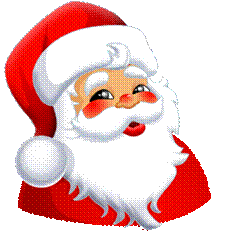 Dear Friends,
It's that time again! Breakfast with Santa is right around the corner and reservations are appreciated! We will have a 9:00 and a 10:00 seating on Saturday, December 14.
Breakfast includes pancakes, bacon, juices, coffee, tea, and Colby's Cocoa!
Santa will be patiently waiting in the sanctuary for everyone who has a wish. You all know, our Santa is the best, the most kind, and the most patient so even the children with the shyest of natures will be comfortable.
The cost of the breakfast has remained the same for the last 5 years. Adults are $10.00, children and students are $7.00, and children under 2 are free. If you are a grad student, you pay a student fee. We have to support those who are trying to educate themselves, right?
Also, if anyon
e has the energy and time to donate a centerpiece, it would be deeply appreciated. We will have a raffle at the end of the morning to see who are the winners. You do not need to be present to win! We are totally honest here. A phone call or email message will be sent to you should you have left before the raffle! Win-win in my book!
---
Children's Ministry News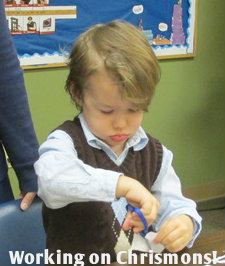 Sunday School
The lesson this week is from Ezekiel 37:1-14. The Jewish people are in exile and God gives them a promise and hope to return home to a new life and connection with God. God promised to breathe life into the dry bones. During this Christmas season take time to breathe slowly and savor the season.
The older children will go upstairs to the "Clean Water" mission presentation.
Christmas Pageant: Sunday 6:00 pm
"O Little Christmas Town" by Tina English
A Christmas Musical for Young Voices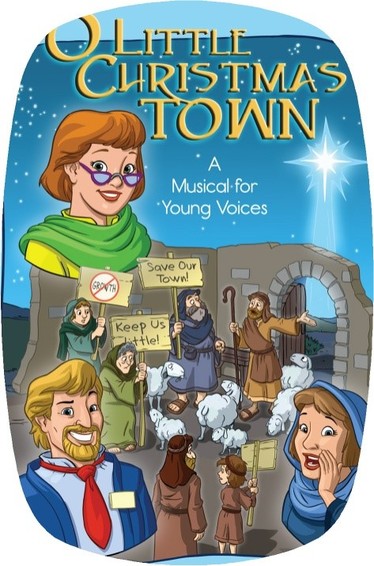 Some of the citizens of Bethlehem have big plans for their little town, but find that God has even bigger plans for Bethlehem. Come see the children of Mt. Carmel give a special Christmas performance to get you in the real spirit of Christmas!
Marian Long
Director of Children's Ministries
770-449-4498
http://mtcarmel-umc.org/#/children
---
Staff Christmas Gift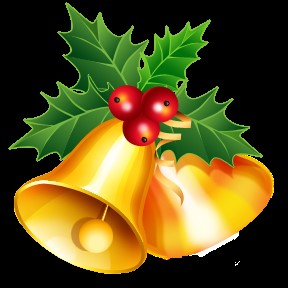 We are so blessed to have such an exceptional staff here at Mt. Carmel.
Throughout the year, we benefit from their talents, dedication and hard work. There is no doubt that Mt. Carmel would not be the same without them.
As a show of appreciation, we ask you to make a monetary Christmas gift as a special "thank you" from the congregation. If you would like to contribute, please place your gift in the offering plate on Sunday or mail to the church office.
Checks may be made payable to the church, simply designate your gift as "Staff Christmas Gift." And thank you for your gift to the wonderful Mount Carmel staff!
The Staff Parish Relations Committee
---
NCM Needs: Pots, Pans & Food to Put in Them!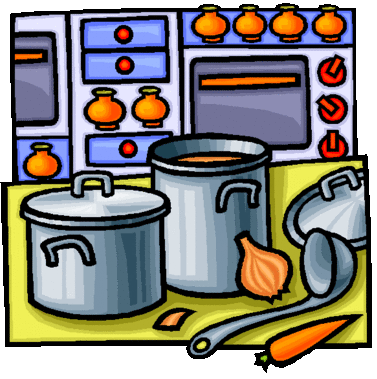 During the month of December, we will collect new or gently used pots and pans for NCM families.
Please remember to also buy a few extra non-perishable foods for them as you do your shopping!
All donations may be left in the NCM box in the church foyer. Of course, monetary gifts are always appreciated also. Just make your check to Mt. Carmel, and mark it for NCM. Thank you!
---
Women's Book Club to Meet Dec. 6
The Women's Book Club will meet in the Hope House on Friday, December 6th at 7:00 p.m.
This month's book is The Heart Mender, by Andy Andrews.
All women are invited to join the group. Light refreshments are also served. Contact
Chris Bolton
for more information.
---
UMW Delivers Your Holiday Cards!


The Mt. Carmel United Methodist Women will once again be delivering your church-wide Christmas cards this year!
Just drop your cards to your church friends into the gift wrapped box at the back of the sanctuary. The UMW members will then deliver the cards on Sunday mornings during Advent, before and after each worship service.
---
Clean Water – Leave A Trace Foundation Presentation: December 8th - 9:45 & 11:00 AM in Fellowship Hall
YOU need to see this presentation!
water is one of the most basic things needed for survival and yet there are many in the world without it. Our United Methodist Men's group has invited The Leave A Trace Foundation to come share about their work providing clean water in developing countries.
Josh Lee, sophomore at Georgia Tech, and Christina Lee, sophomore at Kennesaw Mountain High School, helped found this 501(c)3 nonprofit and have taken several trips abroad to install water purification systems in areas that desperately needed it. Christina will display and explain the operation of the equipment they install and the difference it makes in the lives of the communities.
---
Strikes for Jesus - December 7

Another STRIKES FOR JESUS bowling event is scheduled for December 7 at 11:00 a.m. at Spalding Lanes on Holcomb Bridge Rd. There will be two hours of bowling for a cost of $17.50 per person and $4.00 for shoe rental (if needed.)
Please let
Neil Odom
know if you are interested in joining the group for this fun event.
Oh yes! The old guy (your current champ) says bring it on!
---
Down Home Holiday! Dec. 22 at 6:30 PM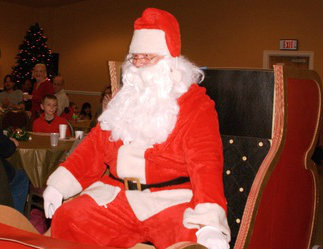 You are cordially invited to a "Down Home Holiday" celebration on Sunday evening, December 22 at 6:30pm!
Join us under the Christmas tree in the Fellowship Hall for hot chocolate, cider and refreshments. We'll sing our favorite Christmas songs, hear a favorite Christmas story, play some reindeer games and we just might have an early visit from old St. Nick himself.
A "Festive Wear" contest will be held with categories for all ages, so wear your favorite Christmas sweater, and the little ones can even wear their p.j.s!
If you need a little Christmas cheer, the "Down Home Holiday" will be the perfect evening for you, your family, and children of ALL ages.
---
Walk Through Bethlehem: Dec. 13 - 15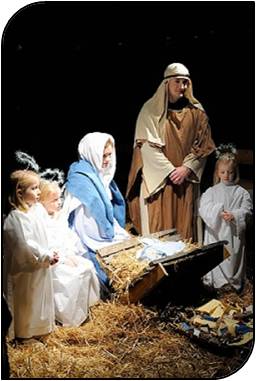 Simpsonwood UMC will once again present the Annual
Walk Through Bethlehem
on the grounds of Simpsonwood Retreat Center this year!
You won't want to miss this Christmas tradition with your family. You'll walk through the streets of Bethlehem, meet the citizens, shop in the market, then follow the path leading to the live nativity.
Admission is free, but canned food will be appreciated for Norcross Cooperative Ministry.
Hot chocolate and cookies will complete your evening!
---
Outreach Opportunity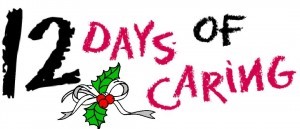 Help over 2,700 homeless children in metro Atlanta have a memorable and meaningful Christmas.
Children's Restoration Network 12 Days of Caring Wrap Party will be held December 19th through the 22nd. Hours are 10am till 4:30.
Location: Roswell Town Center shopping center in Roswell at the corner of Holcomb Bridge and Alpharetta Hwy, Suite #250 (at the back of the Mall off of Commerce Blvd, near the Whirly Ball location).
What do you do at a Wrap Party? Sort, wrap & personalize gifts for children in Metro Atlanta Homeless Shelters. There will be food, Holiday music, and Christmas cheer in the air. Many families have made this part of their Christmas tradition over the last 17 years. Bring a roll or two of wrapping paper, some scotch tape, and gift tags if you are able.
---
Prayers and Thanksgivings
Please join with others in our church family in praying our concerns and thanksgivings this week.
Concerns
Klaren family: death of Ted's mother
Mercer Griffin's friend: death after elective surgery
Katrina Stone: death of aunt and also neighbor
Morgan & Jay Nichelson: custody battle for niece
Safety for holiday travelers
Carol Jamieson's friend Christina: surgery (former member)
Steve Pearson's friend: lung cancer
Ruby Easley's friend Kay: bladder cancer
Ruby Easley: Adam's girlfriend in mid 20's - stage 4 cancer
For good news
Lane Shutt's mother Polly & her family
Philippine communities recovering from typhoon
Downey's friend Peter: cancer surgery
David Jones' neighbor Melissa: surgery for seizures
Jenny Jensen's friends' son: Nicholas - child hospitalized with pneumonia
Thanksgivings
Ellie Grogin to get shorter cast on her arm
Kris Bell's family safely in MO
Kris' brother & wife visiting
Weathers back in church