In the Newsletter this Week:
From the Pastor
Holiday Newsletter Schedule

Holiday Schedule: Dec. 24 - Jan. 1

Serve on Christmas Eve

Children's Art on Bulletin Covers

Help Set Up Sanctuary for Christmas Eve: December 22

Mission Moment

End of Year Giving

Children's Ministry

Sunday School / Birthday Party for Jesus
Santa Photo Opp
Pageant Photos Available

Staff Christmas Gift

NCM Needs in December

UMW Christmas Card Delivery

Down Home Holiday - Dec. 22 - 6:30 PM

Preschool News

Epiphany Service / Lunch: Dec. 29 at 10:30 AM

Book Club: January 10 at 7:00 p.m.

Trinity Soup Kitchen: January 12, 2014

Outreach Opportunity: Dec. 19 - 22

Love & Logic Parenting Class: Begins Jan. 14th
---
Holiday Newsletter Schedule
Please note that due to the Christmas and New Year holidays, the next newsletter will be published on January 8, 2014.
Merry Christmas and Happy New Year!
---
Christmas Worship and Office Schedule
Christmas Eve
There will be two worship services on Christmas Eve, December 24th. Both will include Holy Communion and candlelight. The first is at
6:30 PM (childcare offered) with another at
11:30 PM (no childcare.)
Holiday Office Hours:
Dec. 24 - 30: Office Closed
Dec. 31: Office Open 9 - 1
Jan. 1: Office Closed
---
Serve on Christmas Eve
Help us provide a warm and welcoming worship experience for our visitors on Christmas Eve. On this evening, many people come to church for the first time or after a long absence - searching for meaning and hope. You can help them find their way!
You can serve Christmas Eve as an usher, a greeter (look for visitors and give welcome bags), serving Holy Communion or reading scripture.
---
Children's Art on Bulletin Covers

Thank you to Cynthia Grogin for her rendition of, "all who are thirsty, come to the waters."
Watch for more of our children's artwork on upcoming Sunday bulletins.
---
Help Needed on December 22
Following the 11:00 service on December 22nd, volunteers are needed to help move the stage from the sanctuary, re-set the pulpit area, and get candles ready for the Christmas Eve services.
If you can help, please plan to stay for a few minutes after church (or come back if you attend at 8:30 or 9:30) to lend a hand. Thank you!
---
Mission Moment
Thank you to Joyce Odom and Chris Bolton for this week's mission moment. Aren't you thankful for their leadership in nurturing?
---
End of Year Giving
Thank you for your support of Mt Carmel this past year with your time, talent and financial contributions. We look forward to support from all of our members and friends in the year ahead.
If you need a convenient way to make regular offerings next year, or if you plan to make an additional gift before the end of the year, we encourage you to look into our electronic giving options. As the pace of life speeds up, especially around the holidays, you may find electronic giving a most welcome way to make contributions.
---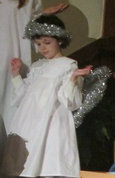 Children's Ministry News
Sunday School Dec. 22:
You Are Invited to a
Birthday Party for Jesus
Sunday, Dec. 22 at 9:45 AM
There will be Games, Stories,
and Birthday Cake!
Please bring a non-perishable
food item as a gift for NCM.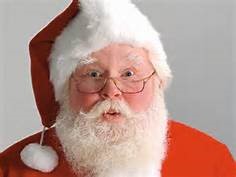 Picture Time with Santa:
Saturday, December 21
from 10:45-12:00
Bring the family and your ca
mera for a picture with Santa. Now is the time to get those teens in a picture with Santa too! Thanks to Lois Salter, Santa is making a stop at Mt. Carmel as he does his last minute shopping. So come and have a cup of hot chocolate and a picture with Santa.
Sunday School: Dec. 29 at 10:30 AM
During the combined service we will offer Sunday School for all children. The lesson this week is from Matthew 2:1-12 and is the story of the Wise Men. This will be a combined class with centers available with several activities.
Pictures from "O Little Christmas Town"
Alex Proels took lots of pictures at the dress rehearsal and the night of the pageant. We have them on our computers and if you would like copies, just bring a flash drive by the church and I will copy them for you. He will have a video available after Christmas. Thanks Alex!
Marian Long
Director of Children's Ministries
770-449-4498
http://mtcarmel-umc.org/#/children
---
Staff Christmas Gift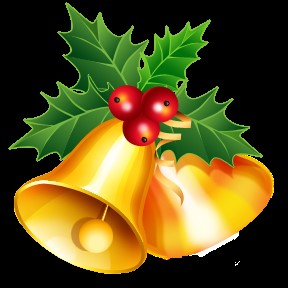 We are so blessed to have such an exceptional staff here at Mt. Carmel.
Throughout the year, we benefit from their talents, dedication and hard work. There is no doubt that Mt. Carmel would not be the same without them.
As a show of appreciation, we ask you to make a monetary Christmas gift as a special "thank you" from the congregation. If you would like to contribute, please place your gift in the offering plate on Sunday or mail to the church office by Dec. 22.
Checks may be made payable to the church, simply designate your gift as "Staff Christmas Gift." And thank you for your gift to the wonderful Mount Carmel staff!
The Staff Parish Relations Committee
---
NCM Needs: Pots, Pans & Food to Put in Them!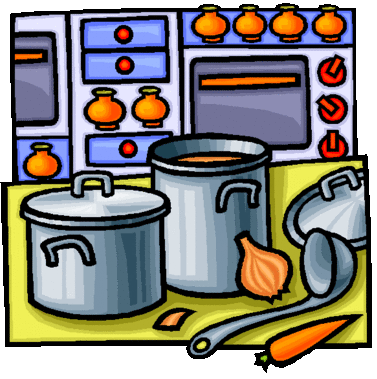 During the month of December, we will collect new or gently used pots and pans for NCM families.
Please remember to also buy a few extra non-perishable foods for them as you do your shopping!
All donations may be left in the NCM box in the church foyer. Of course, monetary gifts are always appreciated also. Just make your check to Mt. Carmel, and mark it for NCM. Thank you!
---
UMW Delivers Your Holiday Cards!


The Mt. Carmel United Methodist Women will once again be delivering your church-wide Christmas cards this year!
Just drop your cards to your church friends into the gift wrapped box at the back of the sanctuary. The UMW members will then deliver the cards on Sunday mornings during Advent, before and after each worship service.
---
Down Home Holiday! Dec. 22 at 6:30 PM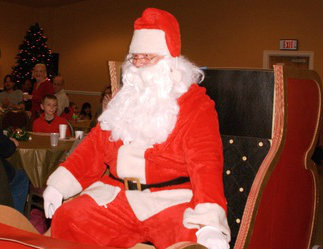 You are cordially invited to a "Down Home Holiday" celebration on Sunday evening, December 22 at 6:30pm!
Join us under the Christmas tree in the Fellowship Hall for hot chocolate, cider and refreshments. We'll sing our favorite Christmas songs, hear a favorite Christmas story, play some reindeer games and we just might have an early visit from old St. Nick himself.
A "Festive Wear" contest will be held with categories for all ages, so wear your favorite Christmas sweater, and the little ones can even wear their p.j.s!
If you need a little Christmas cheer, the "Down Home Holiday" will be the perfect evening for you, your family, and children of ALL ages.
---
Preschool News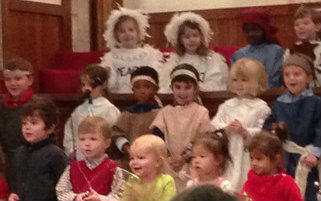 Dear Friends,
Just when we thought the Nativity Play couldn't get any cuter, it did! We want to thank Laura Myer for playing the piano for us today and a big thank you to all the parents who helped their children practice their lines three times a day. In the car, in the tub, and in bed were the places the children were instructed to say their lines. I think it worked well, don't you?
The cookie "swap" was a hit again and those who participated were treated to some delicious bites. I will be freezing my cookies and carrying them to Finland. Won't they just think I was slaving in the kitchen all December long? I believe we will do it again next year.
Friday is our last day in the semester and we will return on Tuesday, January 7. The teachers and I wish you all a blessed Christmas, traveling mercies to those who go away for the holiday, and the happiest of new year's.
After participating in the story that has been told for over two thousand years, it helps us have a perspective of our history and faith. Carry the message in your hearts and until we meet in the new semester. We are fortunate to be in a school with loving families and wonderful children. God smiles on Mt. Carmel!
---
Epiphany Service & Lunch: Dec. 29


On Sunday, December 29th, we will have a COMBINED EPIPHANY WORSHIP SERVICE at 10:30 AM.
Afterwards, everybody is invited to a covered dish lunch in the Fellowship Hall. Bring a dish to share from your traditional New Year's meal! (main dish, side, or dessert) Drinks will be furnished.
---
Women's Book Club in January
The Mt. Carmel Women's Book Club will meet on Friday, January 10th at 7:00 p.m. in the Hope House.
This month's book is:
The Language of Flowers
, by Vanessa Diffenbach. Please contact
Chris Bolton
or
Vicki Walden
if you have any questions.
---
Trinity Soup Kitchen - Jan. 12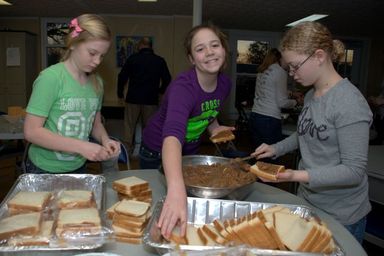 Trinity Table (Trinity Soup Kitchen) is a Sunday Soup Kitchen that has been serving the hungry of Atlanta since 1982. They serve everyone who comes to the Table a hot meal and give each guest a to-go bag of food as well.
This ministry is successful because of the work of dedicated volunteers. On Sunday, January 12, our youth, along with adult volunteers, will be going to Trinity Table to serve. In order to serve the 250 guests, we need your help.
Please look below and also on the Connect Card in your Sunday bulletin to see if you can help with any of the items needed. You may either check the boxes on the back of the Connect Card, go to the church website, or contact the church office to sign up.
Bring your donations to the church kitchen anytime before January 11. Please make sure that you put your name and "Trinity Soup Kitchen" on your donation when you bring it to the church.
If you would like to go with the Youth to help serve, you may sign up for that too! Thanks!
Needed:
Squeeze Margarine (need 18 bottles)
Saltine Crackers (need 17 boxes)
3 boxes granola bars - any type (need 300 bars total)
---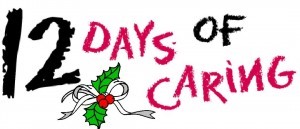 Help over 2,700 homeless children in metro Atlanta have a memorable and meaningful Christmas.
Children's Restoration Network 12 Days of Caring Wrap Party will be held December 19th through the 22nd. Hours are 10am till 4:30. Location: Roswell Town Center shopping center in Roswell at the corner of Holcomb Bridge and Alpharetta Hwy, Suite #250 (at the back of the Mall off of Commerce Blvd, near the Whirly Ball location).
What do you do at a Wrap Party? Sort, wrap & personalize gifts for children in Metro Atlanta Homeless Shelters. There will be food, Holiday music, and Christmas cheer in the air. Many families have made this part of their Christmas tradition over the last 17 years. Bring a roll or two of wrapping paper, some scotch tape, and gift tags if you are able.
For more information see:
---
Parenting the Love & Logic Way
Learn practical tools and techniques that help adults achieve respectful, healthy relationships with their children and help them prepare their kids for the real world.
Love & Logic uses humor, hope, and empathy to build up the adult-child relationship.
Join Rev. Lynne Smith, 6:30-8:30 pm on Tuesday evenings in the Senior High Youth Room beginning January 14th. The workshop lasts 6 weeks and is limited to 16 participants.
Rev. Lynne Smith
NGFCC Minister of Education
404.277.9351
---
Prayers and Thanksgivings
Please join with others in our church family in praying our concerns and thanksgivings this week.
Concerns
Erin, daughter of Lila's friend: improving - Shepherd Spinal Center
Family of Tony, Tapley's friend who died last Friday
Jacque's co-worker Brenda: father died on Thursday
Melanie Bagwell - surgery on Wednesday
Lane Shutt's mother & family
Mike: grandmother dying in Haiti / safe travels to see her
Patty Merson's friend's brother - biopsy results
Sara Rogers' friends: auto accident / 1 death - 2 hurt
Roe's friend Nicholas: child on respirator
Ronda Bendig: still suffering from head injury
Downey's friend Peter: cancer
Lois & mother
Ryan Stark: foot surgery on Dec. 23
Tom Irish: surgery on Dec. 23
Thanksgivings
Mark McDonald grad. from Ga. Tech. / job in N.Y.
Norcross State Champs / North Gwinnett runner up