In the Newsletter this Week:
From the Pastor
Church Leader Recognition - January 26

Children's Ministry: Valentine Workshop - Feb. 2 - 3 PM

Book Club: February 7, 2014

From the Preschool

Youth News

Basics of Christianity: Begins Jan. 19th - 12:15

Men's Retreat: Jan. 31 - Feb. 2

Outreach Opportunity

Chili Cook-Off: Jan. 25 - 6:00 PM - Ignatius Home
UMW Brunch: Jan. 26 at 12:15 p.m.
NCM Needs
Thank you
District Training / Choir Festival: Jan. 26
---
Church Leader Recognition
We are so thankful to everyone who is willing to serve on a committee at Mt. Carmel!
On Sunday, Jan. 26th we will recognize all of our committee members during the worship services, so please plan to attend to either be recognized, or to thank those who will be.
---
Children's Ministry News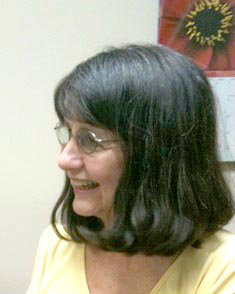 Sunday School:
Zeal for God's House
The lesson this week is from John 2:13-25 and is the story of Jesus cleansing the temple of money changers. Jesus was zealous about the temple being a place of worship because he knew people needed a special place to connect with God. Jesus took a stand against those who were hurting worship, even though it made them angry. Follow Jesus' example and set up regular prayer time and rituals with your family.
Mitten decorating:
During our gathering time at Sunday School, the children will be given some paper mittens to decorate for our bulletin board. They can take them home or stay during extended session and create their special mittens. If you are not going to be here this Sunday I will have them available next week also.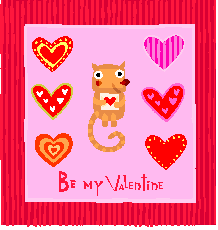 Save the Date:
This yea
r we are inviting everyone, children and adults alike, to come b
y Room 112/114 and make a Valentine for the residents at Morningstarr Assisted Living Center. We
would like for each resident to get a Valentine from Mt. Carmel.
We also will have supplies for you to make Valentines for the special people in your life. Come and join the fun!
---
Women's Book Club in February
The Mt. Carmel Women's Book Club will meet on Friday, February 7th at 7:00 p.m. in the Hope House.
This month's book is:
Light Between Oceans
, by Margot L. Stedman. Please contact
Chris Bolton
or
Vicki Walden
if you have any questions.
---
From the Preschool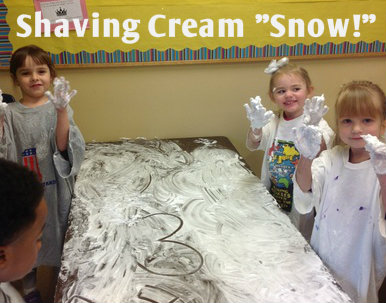 Dear Friends,
Goodness, we have a week under our belts and are raring to go!
The new year is full of fun and we begin with our 4's (aka Seniors) going to Fernbank to continue our studies of dinosaurs. This is an excellent field trip and the children get up close and personal with dinosaur skeletons. We find fossils in the floor of the museum, trace them, and bring them home with us. We see all kinds of dinosaurs and a giant sloth to boot. This is one of my favorite trips of the year.
We have registration for the fall of 2014 on Wednesday and Thursday, January 29 and 30 in Fellowship Hall. Community registration begins on Monday, February 3 at 9:00 in the hall as well.
Please be prepared to pay a $100 registration fee at that time. If you are registering a new student, we ask for September tuition in addition to the registration fee.
It is hard to believe it is that time already! Geof Johnson visits on Thursday, January 30 at 10:30 in Fellowship Hall. Everyone is welcome to join the fun, even if your child is not scheduled to be in school on Thursdays. You could join us for chapel then continue the day in Fellowship Hall. We just love Geof!
We welcome new students to the fold this semester, two of whom are siblings. One is the little sister of alums who are so big I hardly recognize them! Welcome everyone!
In joy and love,
---
Youth News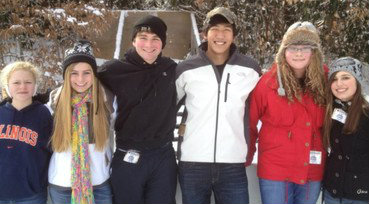 The weekend of January 17-20, the
Youth will go to
Beech Mountain, N.C. for their annual Ski Retreat.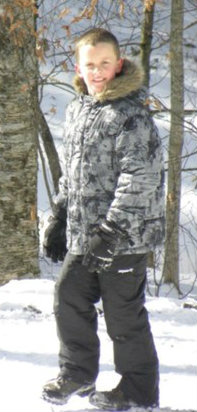 Costs are:
Shopping only-$175.00
Skiing- $264
Snowboarding-$273
We will ski at Beech Mountain Ski Resort.
They offer ski bib and ski coat rental for $20,
or $14 for just the bib or coat.
If you need to take a ski lesson, the cost is $25 and will be paid at the time you take the lesson.
Payments for the Ski Retreat need to be turned in to Gail Bolton or the church office no later than TODAY!
There are still spots available for more youth, so if you would like to go, please contact Miss Gail.
Sunday Night Youth Meetings / Sunday School:
Due to the Ski Retreat, the Youth will not meet on January 19.
There will by Youth Sunday School on Jan. 19th at 9:45 AM as usual.
---
Upcoming Study
Basics of Christianity
Pastor Cyndi McDonald will lead this 4 week study on Sundays, beginning on January 19 at 12:15 p.m. in the Hope House. A light lunch will be provided.
---
Men's Retreat: Jan. 31 - Feb. 2

All men of the church are invited to attend the Mt. Carmel Men's Retreat to Amicalola Falls. This will be a time of study, fun and fellowship in the great outdoors! Contact any Men's Club member or the church office for more information.
---
Outreach Opportunity

Have you seen the Box Tops symbol on products that you have purchased? Don't throw money away - cut out those box tops!
Most schools in the area submit these box tops for cash that they can use to buy needed supplies.
Collect up a few and hand them off to one of the children in the church or place them in the Labels for Education container on the table across from the upstairs kitchen.
---
Chili Cook-Off: Jan. 26th - Ignatius Home

Get your recipes out and your taste-buds ready. You are ALL invited to the Mt. Carmel Annual Chili Cook-Off on Saturday, January 25 – 6:00 PM at the home of Pekka & Lorrie Ignatius (3890 Berkeley View Dr., Duluth, GA 30096).
If you are new to Mt. Carmel, please plan to attend this fun, casual event where you can meet new church friends, have some fun and enjoy some great chili. If you're an "old-timer," please come and welcome our new friends!
Everyone is invited to bring a pot of their favorite chili; hot or mild; beef, tofu, venison or chicken, anything goes. Or you may bring side dishes or desserts to go with the meal instead.
After much serious tasting and debate, (along with lots of FUN!) the winner of "BEST TASTING CHILI" will be declared and a prize will be presented!
Please RSVP to Lorrie and Pekka to let them know how many people will attend and what you plan to bring.
Just check the box on the back of the Connect Card in your Sunday bulletin, or contact: lorrie.ignatius@gmail.com or 770-265-9948.
Hope to see lots of you there!
---
UMW Woman of the Year Brunch: January 26th at 12:15 p.m.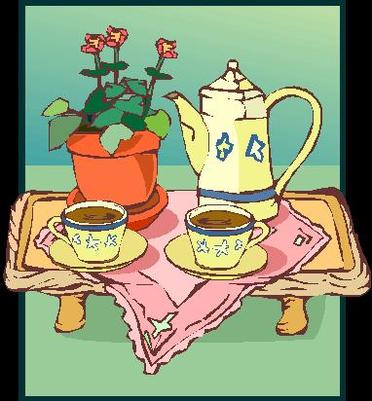 All women of the church
are invited to the Mt. Carmel UMW
"Woman of the Year" Brunch
January 26, 2014 at 12:15 pm
Fellowship Hall
Please plan to join us as we recognize a special woman who has gone above and beyond in her service to our church.
---
Norcross Cooperative Ministry Needs
This month, NCM has the following specific needs. Please consider them while doing your shopping, or you could drop a check marked "NCM" into the offering plate to help too. Donations may be dropped into the NCM container near the handicap entrance at Mt. Carmel. Thank you!
Food Pantry
crackers, pudding, Jello, fruit juice
Personal Care Items
soap, shampoo, toothpaste
Clothes and Household
blankets, coats, baby clothes (0 - 6 months), toilet paper, paper towels
Also volunteers: adults who can commit to some consistent schedule, needed for any day but Thursday
---
Thank You Very Much
Dear Mt. Carmel family,
Thank you so much for all of the cards, prayers and concern that you sent our way at the death of Tim's mother, Betty Jo McLaney.
It meant so much to us to have all of your support during this sad time. It's so nice to be a part of such a caring church family.
Tim, Suzanne, Erin & Megan Foster and
Pam, Sven, Erika & JoHanna Rodenbeck
---
District Training and Choir Festival
You are cordially invited to the Atlanta-Roswell District UMC Choir Festival and Training Event on Sunday, January 26, 2:30 p.m. - 5:15 p.m. Roswell First United Methodist Church, 814 Mimosa Blvd., Roswell, GA 30075
2:30 p.m. - AROS Festival Choir
3:00 p.m. - Break
3:15 - 5:15 p.m. - Workshops
or call Katie Cook at 770-362-1002, AROS District Office
$5 registration fee per person to be paid in each workshop session
Workshops
* Pastor/Staff Parish Relations Committee
* The Ministry of the Laity Inside and Outside of the Church
* Cokesbury Resource Table
* Advanced Finance Workshop
* Not If, But When: What to do When the Media Calls
* The Stewardship Journey
* Evangelism: What Laity Need to Know
---
Prayers and Thanksgivings
Please join with others in our church family in praying our concerns and thanksgivings this week.
Concerns
Kathleen Moore's sisters
Chris Bolton's friend Beth: house flooded
Jeanne Manget's ex-husband Tommy
Ruby Easley's friend Kay - cancer
Morgan & Jay Nichelson - custody battle
Lane Shutt's mother - under hospice care
Joanne Ragon - recovering from surgery
Susan Posey's cousin Martin - autoimmune disease
Steve Pearson's friend Joel - lost job, hope, faith in God
JoAnn Weathers - Barbara recovering from back surgery
McGee's grandson - skiing accident
Friend of Mandy & Matt Haecker - house fire / newborn
Those being served by Trinity Soup Kitchen and all of their prayers
Thanksgivings
Foster family - for prayers & concern during Tim's mother's illness & death
Carl Garner's birthday - all kids at home
Andy Loftis & Joanne Ragon - thanks for congregation care during illnesses
Youth serving at Soup Kitchen