In the Newsletter this Week:
From the Pastor

Pavement Pounders Time Change - Meet at 9:00 AM

Lenten Schedule

Easter Eggs Need to Be Filled!

Special Lenten Offerings

Table Easels Needed

Children's Ministry

BBQ = Clean Water for Soup Kitchen

Women's Book Club

Preschool News

Outreach Opportunities

An Evening with Adam Hamilton,

Making Sense of the Bible

Thank You
---
Pavement Pounders Change Time of Run
The Pavement Pounders are meeting at 9 AM instead of 8 AM until further notice.
This is a wonderful time to build a very enjoyable and healthy habit. The time is right and the weather is mild. If you can run for 60 seconds, you can do this!
---
Lenten Schedule
Please mark your calendars for the upcoming Lenten season: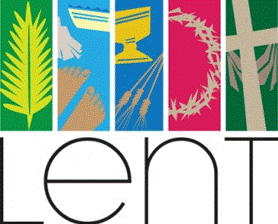 Wednesday Night Dinners and Conversation
March 12 - April 9
Dinner: 6:00 PM - provided by the Mt. Carmel UMW
Cost - Adults: $6.00 / Children 12 & under: $3.00
Family Max: $20.00
God in the Movies: 6:40 - 7:00 PM
April 2:
Dinner Menu
vegetable lasagna, meat lasagna, baked ziti, spaghetti, green salad, fruit salad, bread, dessert, tea and lemonade (pb&j for kids too)
Movie Clip
Frozen (Emily Samples will also sing a song from Frozen!)
April 9:
Dinner Menu
chicken cordon bleu casserole, hash brown potato casserole, roasted vegetables, green salad, fruit salad, bread, dessert, tea and lemonade (pb&j and chicken nuggets for kids too)
Movie Clip
The Sound of Music
---
Easter Egg Fillers Needed!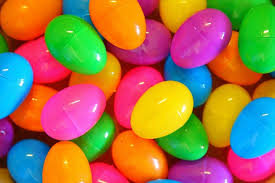 The Egg Hunt is on Saturday April 19 at 10:00 AM and empty eggs are available now!
We need help getting them filled with non-chocolate candy and returned to the church BEFORE APRIL 18.
If you can take a dozen or two, please pick them up from the basket in the hallway, fill with non-melting candy, then return to the church. Thank you!
---
Special Offerings During the Lenten Season
During the season of Lent, we hope that you take on a practice that allows you to grow spiritually as you reach out to others.
If you are fasting in some way, could you set aside the funds you would have spent on chocolate or meals out, and give these to those who have less?
United Methodist Special Offerings are listed on the back of the
Hymnal Cards
and specially marked envelopes are provided in the sanctuary.
Please consider donating to one or more of these offerings as a part of your observance of Lent.
---
Mt. Carmel Needs Table Easels for Art on the Chattahoochee Art Show and Stations of the Cross
Mt. Carmel has been accepted to participate in the
Art on the Chattahoochee
art show on April 12th in Jones Bridge Park!
We will present pieces of art that have been created for our Stations of the Cross which will run at Mt. Carmel on April 16 - 19.
Several table easels are needed for both of these events. If you have one or more that you could loan the church, please contact the
church office
or
Pastor Cyndi
.
And mark your calendars now for these events!
Art on the Chattahoochee:
April 12 - 10:00 AM - 6:00 PM
Jones Bridge Park, Norcross, GA
Stations of the Cross:
April 16 - 18: 11:00 AM - 7:00 PM
April 19: 9:00 AM - NOON
Mt. Carmel foyer / sanctuary
---
Children's Ministry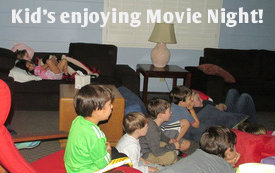 Sunday School:
Jesus is beaten, dressed in purple and mocked as King of the Jews in this lesson, John 19:1-16.
Jesus is not the leader the Jews had hoped for, a leader with power and force. Jesus rules with service and love. The children will focus on how Jesus is a different kind of king and ways they can serve others with love.
Palm Sunday: April 13
The children will sing at the beginning of both the 9:30 and 11:00 services. If you are going on a Spring Break trip, please take your CD and the words to the song and practice in the car!
We will practice during Sunday School this week and there will also be a short practice at 9:15 on Palm Sunday. Please plan to arrive a few minutes early.
Easter Egg Hunt: April 19 at 10:00 AM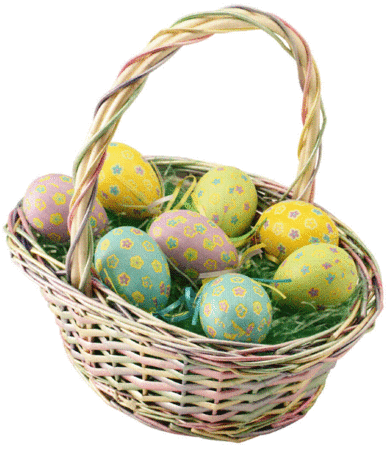 Join us for Mt. Carmel's community wide Easter Egg Hunt.
In addition to finding eggs, children age toddlers through fifth grade can have pictures made with the Easter Bunny, make crafts and resurrection rolls, and help decorate our flower cross for Sunday.
Remember to bring your basket!
Vacation Bible School: June 2 - 6 / 9:30 AM - 12:30 PM
Our theme is Weird Animals,
Where Jesus' Love is One of a Kind
. Register on-line at
www.mtcarmel-umc.org
.
Children's Ministry
---
BBQ = Clean Water for Soup Kitchen
So "What is Truth?"
Is a BBQ just about good food?
One of the ministries I mentioned last Sunday for the Children's sermon was the "Leave A Trace Foundation," (leaveatrace.org) which provides clean water solutions to the poor.
The Mt. Carmel United Methodist Men's group donated $1,000 from the BBQ proceeds to "Leave A Trace" and Christina Lee noted in her thank you card (see below) that the funds will go to install a water chlorination system, like the one we saw in December at their Mt Carmel presentation. This system will be installed at a soup kitchen that provides daily meals to about 200 adults and children in the Pamplona region of Lima, Peru.
While the men may organize the BBQ, it wouldn't happen at all without the entire congregation's support. We thank you for your help and are grateful to be able to celebrate with you in providing this life changing gift of clean water to the least of these.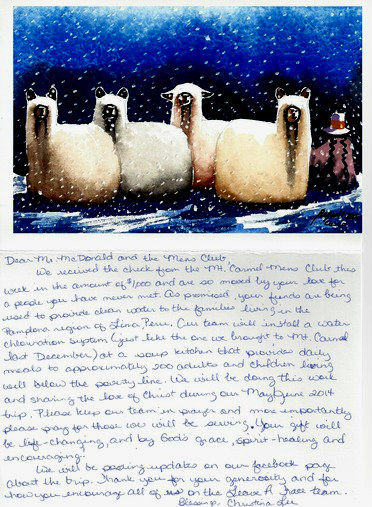 ---
Mt. Carmel Women's Book Club: April 4th
All women of the church are invited to join the Book Club which will meet next on Friday, April 4th at 7:00 p.m. in the Hope House.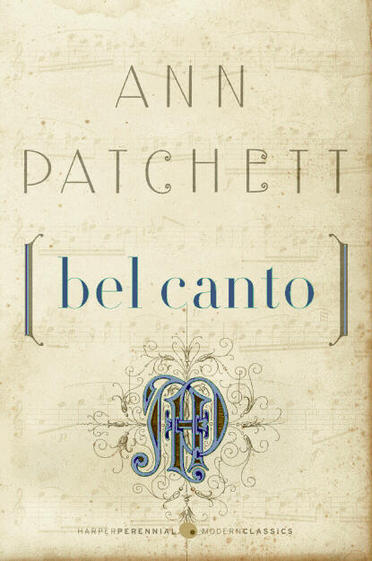 This month's book is Bell Canto, by Ann Patchett.
---
News from the Preschool
Dear Friends,
I would like to dedicate this article to a lovely family in the Preschool who went over and above the call of duty in teaching their children about the art of giving.
As you know, we have been collecting coins (and all other forms of legal tender) to Pennies for Patients in honor of our hero, Watson Dufresne. Watson overcame ALL (Acute Lymphocytic Leukemia) after 3 years of chemotherapy and we collected in his name.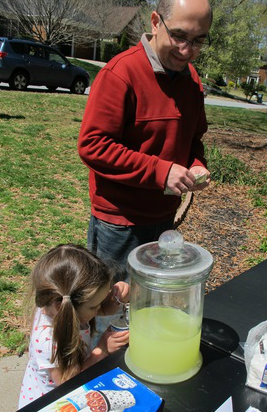 Well, Kelly and Steve Powers decided to show their children, Xavier and Celia, how to bake and sell goodies and then give all the money away! Kelly and the kids baked for 2 weeks straight and sold over $700 in baked goods which she divided among three charities close to her heart, one of them being Pennies for Patients. Yesterday, she delivered a check for $265 !!!!!!!!!
That totally pushed us over the top of our goal of $500.00 to $814.14! Can you imagine how many coins that involved? Well, I'll tell you exactly how the breakdown went.
4 - $20 bills
2 - $10 bills
9 - $5 bills
31 - $1 bills
1 - $1 coin
633 – quarters
663 – dimes
540 – nickels
2059 – pennies
2 - $25 checks
1 - $265 check
1 - $50 reimbursement Office Depot card returned to Pennies for Patients instead of having for the school
1 – Italian coin
1 – French coin
2 – Canadian coins
1 – Dave and Buster's token
We, at the Preschool, thank everyone who participated in Watson's honor and especially the Powers family who put love into motion.
In joy and love,
---
Outreach Focus
Norcross Cooperative Ministry: Fruit of the Spirit
Show your love and kindness by donating canned fruit to NCM this month. We hope to collect at least 900 cans - one for each family served each month.
And please remember that APRIL IS OUR FOOD DRIVE MONTH FOR NCM! While we support NCM all year long, in April they particularly depend on our church for major support. Please drop food donations into the NCM box in the foyer, or drop a checked marked for NCM into the offering plate this month.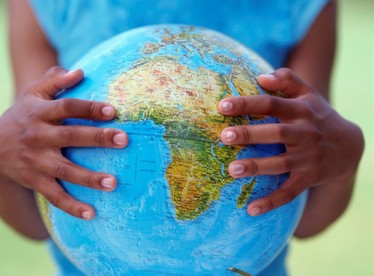 Earth Day
April 22
is Earth Day, a time to reflect upon the importance and vulnerability of the environment and to consider personal
commitments to better stewardship of the environment.
You can begin to celebrate early and do some spring cleaning at the same time by taking your old electronics to Decatur's Spring Electronics Recycling Day this Saturday, March 22 from 9am – 1pm at 2635 Talley Street in Decatur, Georgia. There is a $10 fee for TVs. Payment must be made in cash and exact change is required.
Further details are available on the City of Decatur's website at
http://www.decaturga.com/index.aspx?page=138
. If you plan to take personal computers, please remember to take steps to remove personal and financial information from the hard drive to minimize the risk of identity theft.
Give Blood

---
Making Sense of the Bible
An Evening with Adam Hamilton
Tuesday, May 6, 2014: 7:00 p.m. at Dunwoody UMC
In Making Sense of the Bible, Adam Hamilton invites us into an honest conversation about the Bible. The book begins with foundation questions such as, How and when was the Bible written? Who decided which books made it into the scriptures and why? How literally must we read it? And, Is the Bible ever wrong?
---
Thank You
Friendship doubles your joys, and divides your grief.
This you have done for us as you shared our grief in the death of Billy's brother, Richard, this past week.
We appreciate the many words of love and sympathy that you have expressed to us.
Thank you for your kind and gentle care.
Billy and Jo Ann Weathers
---
Prayers and Thanksgivings
Please join with others in our church family in praying our concerns and thanksgivings this week.
Concerns
Great Men's Sunday last week!