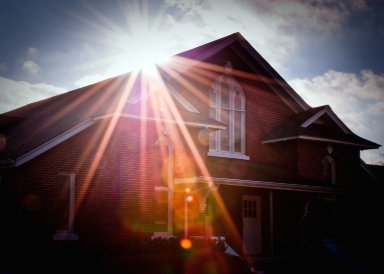 July 23, 2013
In this issue:
From the Pastor
Mystery Guest
Mission Moment
Discipleship Workshop
Family Promise
Summer Lunch Program
Children's Ministry
Book Club
Organ
Sunday's Prayers
Save the Date
In Worship this week
Birthdays / Anniv.
Counseling Center
Save the Date...
MUST SUMMER LUNCH PREP


FINAL WEEK
10:00 AM - 12:00 PM
HOPE HOUSE
HOST FAMILY PROMISE GUESTS


JULY 21 - AUG. 4
SPR MEETING
JULY 24 - 7:00 PM
HOPE HOUSE



OFFICE CLOSED


JULY 26



PAVEMENT POUNDERS RUN


JULY 27 - 8:00 AM
MEET AT CHURCH



WACKY WEDNESDAY


JULY 31
10:00 AM - 1:00 PM
LOWER HALL
WOMEN'S BOOK CLUB


AUGUST 2 - 7:00 PM
COOPER'S HOME

YOUTH SUNDAY /
BLESSING OF BACKPACKS
AUGUST 4 - 10:30 AM
COMBINED SERVICE



FELLOWSHIP LUNCH


AUGUST 4 - 11:30 AM
FELLOWSHIP HALL



YOUTH POOL PARTY


AUGUST 4 - 4:00 PM



PROMOTION SUNDAY


AUGUST 11



HOMECOMING!


AUGUST 18 - 10:30 AM
SANCTUARY



POT LUCK LUNCH


AUGUST 18 - 11:30 AM
FELLOWSHIP HALL
Birthdays this week:
Jeanne Cameron
Christine Werdebaugh
Andy Garner
Emily Posey Lalor
Linda Youngblood
Courtnay Roe
Dave Whitlow
Anniversaries this week:
Loyd & Marilyn McGee
Billy & JoAnn Weathers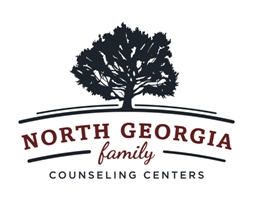 Family Wellness
through Counseling, Education and Research
Mt. Carmel proudly supports the North Georgia Family Counseling Center.

678-242-9355
ngfccumc@gmail.com
www.ngfccumc.org
Norcross Cooperative Ministry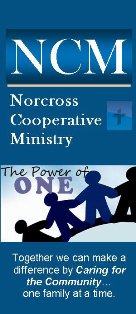 As one of the founding churches of NCM, we encourage your support assisting those in need in our area.
For more information on NCM, see their facebook page.
Today I had a Wendy's chocolate milkshake with a cherry on it. I felt good about that milkshake. I earned it.

I have a rule. If I have to sit in a committee meeting, workshop, or training event for more than two hours, I will treat myself with a diet coke. If the meeting lasts for three hours, I get starbucks. And if the meeting lasts more than four hours, or includes a lecturer reading powerpoint slides, then Wendy's milkshake calls out to me.

It's not a healthy rule. After all, extended periods sitting should be followed by exercise, not empty calories! But the rule keeps me same. Without knowing a treat is ahead, I might give into the temptation to kick off my shoes, sing wildly and run in circles around the room.

Our Acts study group finished a few weeks ago, and we talked about rules and habits. The guide explained that rules can also help us keep from being hypocrites. If I say that my family is important, then keeping a rule like "we will eat dinner together on weeknights" or "we will have game night once a week" helps me to live out what I believe instead of being a hypocrite.

In the same way, if worshipping God is a priority, then there will be routines or habits that reflect this. Otherwise, we are hypocrites.

Part of being a church is helping one another to live out our faith. We put out a weekly email with the prayer requests named on Sundays, so that we will remember to pray these. We have Bible studies to encourage daily routines of reading scripture. We notice when someone is missing on Sunday morning, and call to see if everything is ok.

Rules that involve milkshakes are good rules. But rules that help us live out our most deeply held beliefs…these are the best.

I'll see you this Sunday,

Pastor Cyndi
---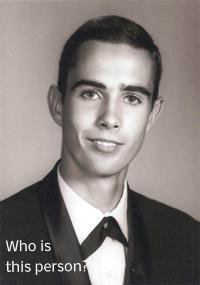 He will be visiting Mt. Carmel soon!
First hint: When he first moved to Norcross, he left the suburbs for "the country." Here he learned to hunt and fish.
---
Thank you to Fran and Jordan for this week's mission moment. They shared what it was like to help with Family Promise and what Mt Carmel means to them.

You can watch this and other mission moments at http://mtcarmel-umc.org/worship/videos.
---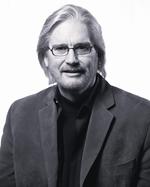 Deep and Wide Discipleship:

What does it mean to really "go deep" in your faith, in your relationships, and in your life?

Church leaders are invited to a workshop led by Dr. Leonard Sweet, a distinguished professor, evangelist, United Methodist minister, and author of many inspiring books including The Gospel According to Starbucks and Nudge: Awakening Each Other to the God Who's Already There.

The cost for the workshop is $25 per person and advanced registration is required. Check-in will begin at 8:30 am and the workshop will run from 9-11:30 am on Saturday August 3 at Duluth First UMC. Register here.
This week is your LAST chance this year to help with Family Promise hosting onsite at our church. We know you won't want to miss this blessing. Here is the link to see the current schedule online:

July 28-Aug4 online signup is at http://bit.ly/FP2013July28

Please contact Ed McDonald (edmacmo@gmail.com or 678-983-5588) to signup.

There is no training required if you are not going to be interacting with our guests, such as by being a laundry angel, fixing a meal, or doing setup or teardown.
---
Last Week of
Summer Lunch Program
There are still openings to help MUST ministries prepare lunches for local children who would normally get free lunches during the school year.

This is the final week of packing lunches since the children will return to school on August 7th.

If you would like to volunteer to pack lunches, help with distribution or organization, please contact the church office.
---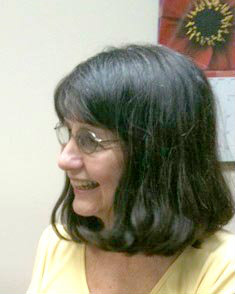 Children's Ministry News:
Sunday School:
Sunday School this week is going to be very special as we learn about a boy and his lunch. We are going to meet in the Fellowship Hall for a "One Big Room" class as we share our classroom space with Family Promise families. We will rotate from station to station, and there just might be a doughnut station to rotate through.

This week the lesson is from John 6: 1-14 and is the story of a boy who gave his small lunch to help feed the crowd. One of Jesus' first miracles takes place that afternoon. God used the boy's gift that day and he can use our gift, no matter how large or small, to help meet the needs of others.

Wacky Wednesday:
July 31 - 10:00 AM - 1:00 PM
Mission Impossible
We will work together to accomplish some challenging tasks during our last Wacky Wednesday of the summer. If you have not registered, do so quickly as there are just a few spots left. children@mtcarmel-umc.org

Blessing of the Backpacks:
August 4
Mt. Carmel's annual Blessing of the Backpacks will take place on Youth Sunday at the 10:30 service. Bring your backpack and share in this special custom so you will be ready for the new school year knowing God and Mt. Carmel are with you at school.

Marian Long
Director of Children's Ministries
children@mtcarmel-umc.org
770-449-4498
---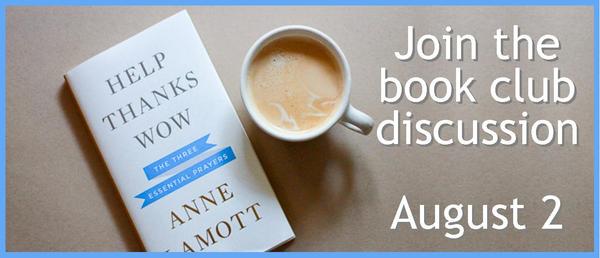 The Book Club will meet on August 2nd to discuss Help, Thanks, Wow! by Anne Lamott. The meeting will be at the home of Barbara Cooper at 7:00 p.m.

Then on September 6th, the choice will be Girls of Atomic City: The Untold Story of the Women Who Helped Win World War II, by Denise Kiernan.
If you've thought of joining the Book Club, August would be a great time to start! Contact Chris Bolton or Vicki Walden with any questions.
---
Organ Replaced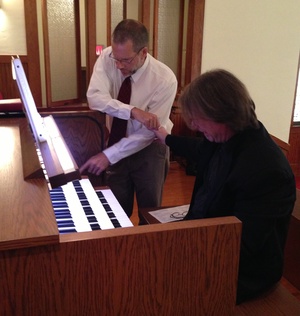 Thanks to the trustees, especially Tim Foster and Lorrie Ignatius, for their hard work in getting an organ replacement after lightning damaged the origin
a
l sanctuary organ.

The replacement, a Rodgers 588, was covered by the church insurance.
---
Please join with others in our church family in praying this week:

CONCERNS:
Bill Posey - recent falls
Ken Smith - chemo & radiation treatments
Jan Dodd's sister - broken hip
Leonard Siverio- pneumonia
Ted Klaren's mother in the hospital
Philip - job
Shelia's father - declining health
Cindy Jones - health and strength
Mayra - undergoing chemo for cancer
Epi Ibarra - multiple myeloma
Jensy - safe travels


THANKSGIVINGS:
wonderful new organ!
---
News to Share?
Do you have an article to include in next week's bulletin or newsletter?
Email these to Suzanne Foster or call the church office.

office@mtcarmel-umc.org
5100 South Old Peachtree Road
Norcross, GA 30092
770-449-4498
www.mtcarmel-umc.org