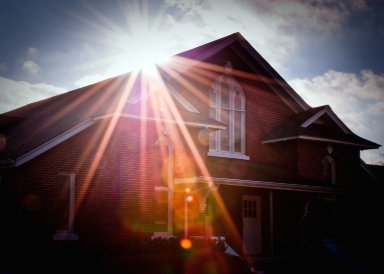 July 31, 2012
In this issue:
From the Pastor
Blessing of Backpacks
Children's News
Youth Events
Piano Movers Needed
Bible Study
Family Promise
Fellowship Golf
Homecoming
Altar Flowers
Sunday's Prayers
Save the Date
In Worship this week
Birthdays / Anniv.
NCM
Counseling Center
WACKY WEDNESDAY


AUGUST 1 - 10:00 AM



STUDY OF MARK


AUGUST 1 - 7:00 PM



CHOIR PRACTICE RESUMES


AUGUST 1 - 7:00 PM



YOUTH TO STONE MTN.


AUGUST 3 - 2:45 PM



PAVEMENT POUNDERS


AUGUST 4 - 7:30 AM
MEET AT CHURCH



BLESSING OF THE BACKPACKS / PROMOTION SUNDAY


AUGUST 5



YOUTH POOL PARTY


AUGUST 5 - 12:00 PM
HOGE HOME



HOST FAMILY PROMISE GUESTS


AUGUST 5 - 12



GWIN. COUNTY BACK TO SCHOOL


AUGUST 6



GENESIS STUDY


AUGUST 6 - 7:00 PM



NEW BIBLE STUDY & BROWN BAG LUNCH


AUGUST 7 - 11:30 AM



STUDY OF MARK


AUGUST 8 - 7:00 PM



ADULT CHOIR PRACTICE


AUGUST 8 - 7:00 PM



FELLOWSHIP GOLF


AUGUST 11 - 9:00 AM
RIVER PINES CLUB



FINANCE MTG.


AUGUST 12 - 12:15 PM
HOPE HOUSE



ADMINISTRATIVE BRD.


AUGUST 12 - 7:30 PM
ROOM 112/114



EVANGELISM MTG.


AUGUST 14 - 7:00 PM
RM 112/114



MEN'S CLUB DINNER / MTG.


AUGUST 16 - 7:00 PM



YOUTH LOCK-IN


AUGUST. 17 - 18



HOMECOMING / COVERED DISH LUNCH


AUGUST 19 - 10:30 AM



UMW DAY CIRCLE


AUGUST 21 - 10:30 AM
FELLOWSHIP HALL



CPR CLASS


AUGUST 23 - 10:00AM
FELLOWSHIP HALL



OPERATION CHRISTMAS CHILD OPEN HOUSE


AUGUST 26 - 9:30 AM



UMW NIGHT CIRCLE


AUGUST 27 - 6:30 PM



UMW OFFICERS' MTG.


AUGUST 29 - 5:45 PM



PRESCHOOL "CAMP" WEEK


AUGUST 27 - 31
9:30 AM - 12:30 PM
2 Samuel 11:1-15
2 Samuel 11:26-12:13a
Psalm 51:1-12
Birthdays this week:
Janice Murphy
Cindy Anderson
Lamar Bolton
Ted Marcis
David Jones
Caitlyn Samples
Rachael Samples
Anniversaries this week:
Craig & Jan German
David & Cindy Jones
Norcross Cooperative Ministry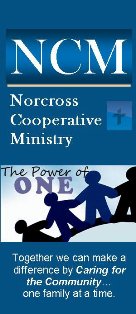 As one of the founding churches of NCM, we encourage your support as they assist those in need in our area.

For more information on NCM, see their facebook page at
www.facebook.com
/norcrosscm.
North Georgia Family Counseling Center

Family Wellness
through Counseling, Education and Research

Mt. Carmel proudly supports the North Georgia Family Counseling Center.
678-242-9355
ngfccumc@gmail.com
www.ngfccumc.org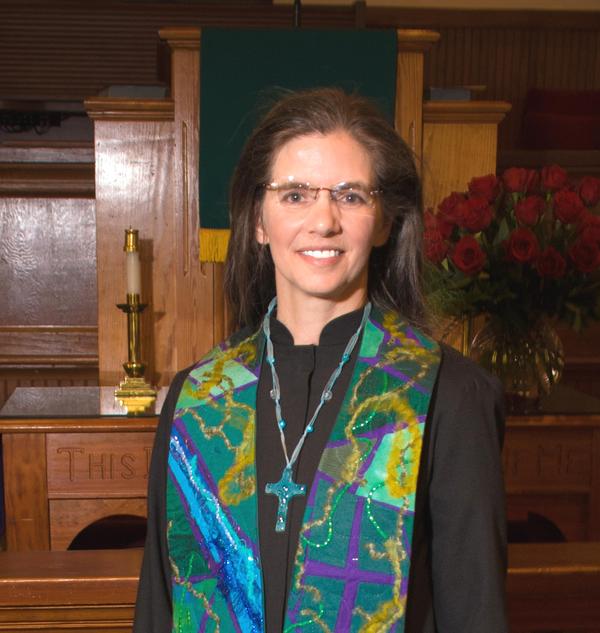 I am a sucker for school and office supplies. There is something beautiful about a pack of colored pencils, organized in the order of the rainbow colors, each point sharp and ready for use. Encouraged by sales on school supplies, I flip through newspaper ads and consider a binder with multiple pockets. Irrationally, I dream that a new notebook could make me and my papers better organized.

While I don't miss being in school—especially exams, reading assignments, and papers—sometimes I miss the school year. As a student and then as a professor, my calendar was divided into semesters. Each semester was a chance to begin fresh. Poor choices made in the past would not affect the new semester's grades or my relationships with teachers and students.

This week in worship our children and youth will bring backpacks to worship. It's time to begin the school year. It's time for a new start and fresh beginning.

We call this the blessing of the backpacks, but perhaps a better name would be the blessing of the students. They will begin the school year with more than freshly sharpened pencils and folders ready to be filled. They will begin the school year knowing that they are part of a church that loves them. The backpacks they carry will remind them that they have been prayed for, and not just on this Sunday.

This week in worship we will read the story of David, Bathsheba, and her husband Uriah. (Don't worry, this will be AFTER the children leave for Sunday School!) We will hear the prophet Nathan confront David.

The story ends with David's confession, yet it would be better to call this "the beginning" rather than "the end". God welcomes David—and God welcomes us—with forgiveness and a new beginning. No matter what we have said or done, when we turn to God, there is pardon and grace. David will bear the consequences of his actions, but he will do so with a clean heart and in the restored joy of walking with God.

Our sins may differ from those of David, but we trust that when we turn to God, God always responds with hope and grace. Each day is one of new beginnings. We are a church that celebrates resurrection, and everlasting life that begins today.

I'll see you this Sunday,
---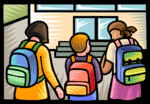 The Blessing of the Backpacks!

Attention Students! Plan to be at church this Sunday, August 5! This will be a big day as we have "The Blessing of the Backpacks" before Gwinnett County Schools begin the new school year on Monday.

Students (of ALL ages!) are encouraged to bring their backpacks to be blessed - you don't want to miss the fun!
---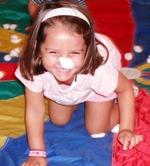 Children's Ministry News
Sunday School:
Promotion Sunday: August 5
A new school year and a new Sunday School class begins for our kindergarten and 3rd grade children. We will celebrate together with our teachers, the beginning of our new Sunday School year.

This year during Children's Church time, we will encourage everyone to look for God Sightings — the everyday clues that God is present, powerful and loves us. A God sighting is simply an acknowledgment that God has done something. Help your children keep their eyes open for things that God is doing all around them.

After our Promotion Sunday celebration we will rejoin parents for Holy Communion at the 9:30 service.

Blessing of Backpacks: August 5
Don't forget to bring your backpacks for a special blessing. This blessing is for students of any age and will be available at all three services.

Third Grade Bible Presentations
Third Graders will receive their Bibles from Mount Carmel next Sunday, August 12.

Fun from Wacky Wednesdays!


Director of Children's Ministries
---
Upcoming Youth Events

Friday, August 3:
Laser Light Show at Stone Mountain
Meeting Time: 2:45
Things to Bring: chair or blanket, food for dinner or money for dinner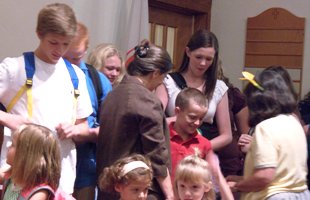 Sunday Morning, August 5:
Blessing of the Backpacks
Things to Bring: your backpack!

Sunday Afternoon, August 5:
Beginning of School Year Pool Party & Youth Elections
Meeting Time: immediately after 11:00 service - at Hoge's
Things to Bring: swimsuit, towel, $3 for lunch, and nominiations for elections
---
Piano Movers Needed

As you know, we have a beautiful, new piano in our Fellowship Hall. Thankfully, the old piano is still in pretty good shape too, so it will be donated to a new Haitian congregation that is currently meeting on the 2nd floor of the Atlanta-Roswell District Office building on Mansell Rd. in Alpharetta. Everything is arranged except for transporting the piano there.

If you have a truck and / or are free to help with this move on a weekday, please contact the church office. office@mtcarmel-umc.org / 770-449-4498 Thank you!
---
Tuesday Bible Study / Lunch Begins Soon!

A weekly daytime Bible study will begin on Tuesdays in August. Each week we will study one of the lectionary scripture selections for the upcoming Sunday worship service.

Bring a bag lunch and a Bible to the first gathering, 11:30 a.m. Tuesday August 7. For more information, contact Pastor Cyndi.
---
Help Needed - Family Promise NEXT Week!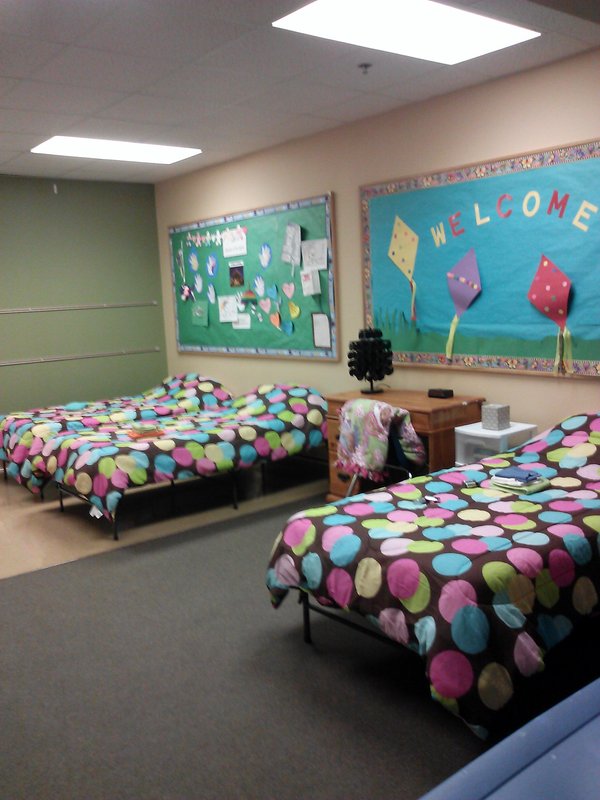 Let's help Family Promise "end homelessness, one family at a time". Thank you to all who helped last time and to those helping this time! We still need help with a few dinner hosts, a couple overnight hosts, and day hosts for Sat and Sun. You can view our current signup sheet via the internet link: http://bit.ly/NHOl2f -- yellow slots need filling and note we can adjust time slots if needed.

Please submit your request via email or phone via Ed McDonald, 678-983-5588 / edmacmo@gmail.com, or Lila Hunter, 678-687-9990 / lila.hunter@gmail.com.

Thank you again for all that each of you has done to support Family Promise!
---
Fellowship Golf!

Golfers of all levels are invited to join in this "just for fun" event on Saturday, August 11. The first tee time is 9:00 a.m. at River Pines in Alpharetta, GA. Cost is $59.00.

To reserve a spot, please contact Neil Odom at nonojo413@gmail.com or 770-827-2122.
---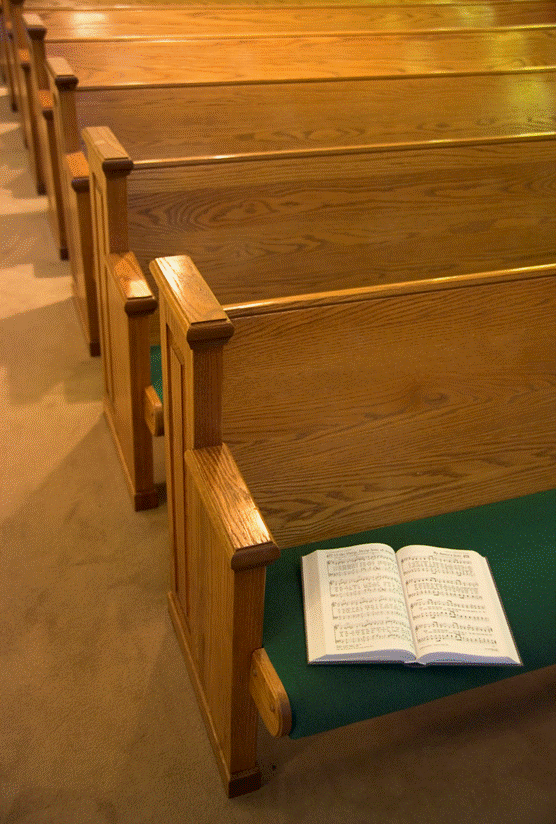 Homecoming - August 19, 2012
Join us for home style stories, music and food.

Do you know of someone who should be invited? Please contact the church office.

Worship at 10:30, followed by a covered dish dinner.
---
Altar Flowers Needed

During the months of August and September, there are still many Sundays when no one has "claimed" the altar flowers.

If you would like to have the flowers listed in honor or memory of someone, please contact the church office at office@mtcarmel-umc.org or 770-449-4498. Cost is $30.00.
---
Please join with others in our church family in praying the thanksgivings and intercessions named in worship last Sunday and during the week:
CONCERNS:
Dick Easley - recovering from heart surgery
Jackson Smith - scraped face in fall (by Alex Smith)
David Jones' daughter Wendy - medical issues
Amanda - 40 yr. old with financial problems (by Neil Odom)
Bill Downey's brother-in-law and neighbor both have cancer
Death of local resident Jack Reynolds
Dorothy Edwards' brother-in-law: medical problems
Mandy & Matt Haecker: health , jobs
Jim Mitcham - recovering from gall bladder surgery
Cleary sons: recent death of father & death of mother this year
THANKSGIVINGS:
Linnea Ignatius - done with Bar Exam! Results in October
Allie Bell's 13th birthday
Anniversaries of: Germans, Bob Jones' parents, McGees and Weathers
Kaylen Short's new niece
---
News to Share?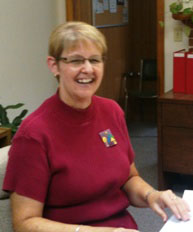 Do you have an article to include in next week's bulletin or newsletter?

Email these to Suzanne Foster or call the church office.

office@mtcarmel-umc.org
5100 South Old Peachtree Road
Norcross, GA 30092
770-449-4498
www.mtcarmel-umc.org