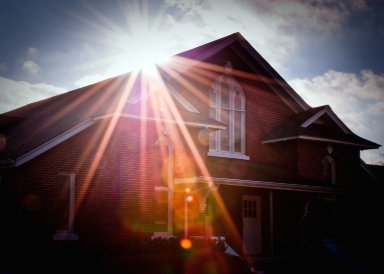 January 1, 2013
In this issue:
From the Pastor
Thank You!
Trinity Soup Kitchen
Youth Notes
Bible Studies
Children's News
Book Club
Preschool News
Altar Flowers
Sunday's Prayers
Save the Date
In Worship this week
Birthdays / Anniv.
NCM
Counseling Center
Save the Date...
HAPPY NEW YEAR!


JAN. 1 - CLOSED



YOUTH REHEARSAL


JAN. 2 - 6:30 PM
FELLOWSHIP HALL



WEDNESDAY STUDY


JAN. 2 - 7:00 PM
RM 112/114



WOMEN'S STUDY


JAN. 2 - 7:00 PM
YOUTH ROOM



CHOIR PRACTICE


JAN. 2 - 7:00 PM
CHOIR ROOM



BOOK CLUB MEETS


JAN. 4 - 7:00 PM
HOPE HOUSE



PAVEMENT POUNDERS


JAN. 5 - 8:00 AM
MEET AT CHURCH



METHODISM 101 STUDY


JAN. 6 - 12:15 PM
HOPE HOUSE



YOUTH REHEARSAL


JAN. 6 - 4:00 PM
FELLOWSHIP HALL

Y

OUTH PARENT MTG.


JAN. 6 - 4:00 PM
ROOM 112/114



COUNCIL ON MINISTRIES


JAN. 6 - 4:30 PM
ROOM 112/114



BROWN BAG STUDY


JAN. 8 - 11:30 AM
HOPE HOUSE



YOUTH REHEARSAL


JAN. 9 - 6:30 PM
FELLOWSHIP HALL



TRINITY SOUP KITCHEN


JAN. 13



BOARD OF TRUSTEES


JAN. 13 - 6:00 PM
HOPE HOUSE



UMW DAY CIRCLE


JAN. 15 - 10:30 AM
FELLOWSHIP HALL



NCM MEETING


JAN. 15 - 6:00 PM
HOPE HOUSE



EVANGELISM MTG.


JAN. 15 - 7:00 PM
HOPE HOUSE



UM MEN'S CLUB DINNER/MTG


JAN. 17 - 7:00 PM
FELLOWSHIP HALL



YOUTH SKI RETREAT


JAN. 18 - 21



LIFE LINE SCREENING


JAN. 18 - 8:30 AM
FELLOWSHIP HALL

CHAPEL IN THE WOODS:
SIMPSONWOOD HIKE
JAN. 19 - 8:30 AM



MARTIN LUTHER KING DAY


JAN. 21
OFFICE CLOSED
Birthdays this week:
Carol Fisher
Quinn Moore
Cheryl Martin
Ryan Stark
Melanie Bagwell
Alex Trentini
Melissa Crawford
Joseph Stark
Charles Carroll
Vickie Tucker
Anniversaries this week:
John & Gwen Lansing
North Georgia Family Counseling Center

Family Wellness
through Counseling, Education and Research

Mt. Carmel proudly supports the North Georgia Family Counseling Center.
678-242-9355
ngfccumc@gmail.com
www.ngfccumc.org
Norcross Cooperative Ministry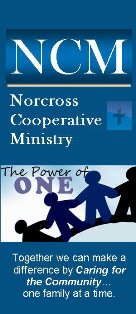 As one of the founding churches of NCM, we encourage your support as they assist those in need in our area.

For more information on NCM, see their facebook page at
www.facebook.com
/norcrosscm.
During the choir's Christmas program, I was overwhelmed with the beauty of the service. I was so appreciative of our choir and our choir director and organist John Waller. Clearly, John and the choir had given a tremendous amount of time in practice for the choir program.

How could we show appreciation?

It occurred to me that instead of our usual practice of leaving during the postlude, we honor John by remaining seated during the postlude. Imagine John's surprise when I announced this!

Imagine, also, John's surprise when he could not find the music he had selected for the postlude. All eyes were on him as he hurriedly searched through the next few pages of sheet music on the organ.

We sat and listened as John played a beautiful postlude. I was amazed that he did not turn the pages to his sheet music, or even look at the music. I was stunned…I thought John had memorized the postlude!

Later I learned that John's true feat. Unable to quickly find his music, John composed a postlude on the spot.

How could he do this? How could he compose a piece in a few moments?

Clearly John has been gifted by the Holy Spirit; yet, I would argue that he has worked hard for that moment. Years of practice, from playing scales and lessons, late night endless practices and constantly learning new compositions, led to a moment when, without breaking a sweat, he could lead us in worship by composing on the spot.

How long did it take him to compose that prelude? All of his life!

Like John's music, our faith is also a gift of God. This gift, too, requires practice.

We teach our children to say grace before a meal, hoping that one day in this practice they will learn a habit of thankful prayer and recognizing God's gifts. We teach them to help others, hoping that one day they will learn to show Christ's love to others without prompting.

As adults, we keep practicing the faith. We struggle to find the words to pray, even when we do not feel like it. There are times when it is hard to get up on a Sunday morning to go worship. We join a Bible study group, in part to us accountable—these groups help us study God's word in the way that we know we should.

Like musical scales, these are our faith scales. They prepare us for the unexpected moments that could otherwise overwhelm. After years of practicing, when trying to comfort a hurting friend we suddenly we remember the words to a hymn or a Bible verse that gives peace. In the safe spaces of our Bible study groups and Sunday School classes, we practice telling one another where we saw God at work—and we're prepared to tell the coworker or neighbor that God is at work in their lives, too.

Just like musical students who don't always feel like practicing, we remind ourselves that this is about more than memorizing that the book of Ruth comes after Judges and that there are 150 Psalms. This is about practicing to live the life to which God calls us—a life of knowing God present, of allowing God's love to flow within and through us to others. It's the best life possible!

During January, in worship we'll talk about "Life 101." What does this best life look like? We will talk about baptism as the entrance into a new life, and touch the water and remember our baptisms. We will talk about trusting God to sustain us, and share a Holy Communion meal together. We'll read some of Paul's letter to the church in Corinth, and how he tried to communicate how the good life—the Emmanuel "God with us" life—is lived.

As we enter a new year, I am thankful to practice the "God with us" life with you.
I

'll see you this Sunday,

Pastor Cyndi
---
Thank You!

The staff of Mt. Carmel would like to say a HUGE thank you to everyone for your contributions to our staff gifts! And also for all of the help and support that you show us all year long.

Mt. Carmel is truly a special place to work!

Pastor Cyndi, Marian, John, Kaylen, Chris, Lamar, Lorrie, Charles, Johnny and Suzanne
---
On January 13 our youth group will be serving at Trinity Soup Kitchen. The youth will make the 900 sandwiches but we need your help in donating soup, cookies, squeeze butter and saltine crackers. We will also need additional volunteers to go and help serve. The vegetable beef soup needs to be frozen in one gallon zip loc bags.

If you would like to donate any of these items, go to Trinity or do both, please contact Gail Bolton, flossygail@comcast.net. You can find the recipe for the soup on the church website under the youth section.
---
Youth Notes

Ski Trip:
When? MLK weekend (Jan 18-21)

How Much? $150 for non-skiiers, $243 for skiing, and $251 for snowboarding.

When do we pay? You are welcome to pay any time (as some of you have), but we need all payments finalized before leaving for the trip. (Jan 18th)

Spiritual Life Retreat:
Each year Camp Glisson offers several Spiritual Life Retreats. These meaningful weekends are a time of growing in the faith and getting to know youth from other churches. We would like to go for the weekend retreat on March 15-17. There is a speaker, band, small group times, and lots more. What to bring, directions, a schedule and paperwork are available at http://www.ngumc.org/pages/detail/1286.

The retreat cost is $130. However, please as always, if money is the primary concern (I know that things can be tight this time of year) tell me and we will make arrangements to assist in whatever way possible. Please contact me if you have questions or are interested in participating.

Merry Christmas!
Kaylen Short
Youth Director
---
Have you set a resolution to join a Bible study this year? We have several studies starting in January. You can read about and register for these at the church website. Click on "Adult Ministries" and then "Bible Studies"at mtcarmel-umc.org.
---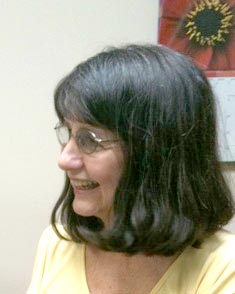 Children's Ministry News:

Upcoming Events:
January 23rd - 2:00 PM - Valentine workshop for all ages
February 3rd - 2:00 PM - Sharing the Lenten Season with your Children. A workshop for parents and children.

Marian Long
Director of Children's Ministries
---
After our organizational meeting in November, we are off and reading!! Our book club selection for January 4 is "The Lion Is In" by Delia Ephrem. Joyce Odom is enjoying this book as we write this article. We have chosen the classic "A Tree Grows in Brooklyn" for February 1. On March 1, we will discuss "Molokai's" by Alan Rennet.

Our meetings will be held in the Hope House at 7:00 PM.

If you have questions or suggestions for books, contact Vicki Walden at vickiwalden@att.net or Chris Bolton at dorseylbolton@bellsouth.net.

Hope to see you at our next book club in January.
Vicki & Chris
---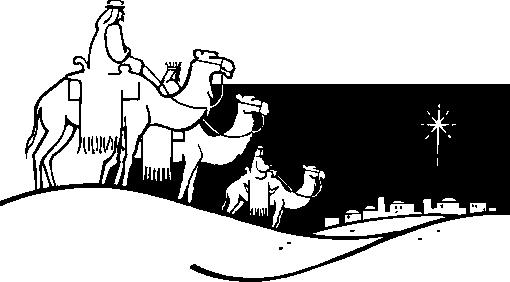 Preschool News
Preschool resumes on Wednesday,
January 3rd.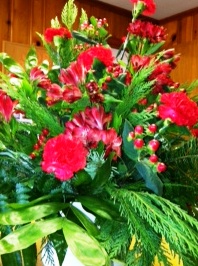 Altar Flowers Needed!
Each week our altar flowers are arranged either by one of our volunteers, or the local florist. The cost each week is $30.00

If you would like to have the flowers placed in honor or in memory of a loved one, please contact the church office. 2013 has MANY openings on the calendar!
---
Please join with others in our church family in praying this week:
CONCERNS:
All those who have lost loved ones this year
Shelia Trentini's father - Timothy Lilley
Marian Long's father - Glenn Smith
THANKSGIVINGS:
Christmas Eve Services
Family and friends
---
News to Share?
Do you have an article to include in next week's bulletin or newsletter?

Email these to Suzanne Foster or call the church office.

office@mtcarmel-umc.org
5100 South Old Peachtree Road
Norcross, GA 30092
770-449-4498
www.mtcarmel-umc.org