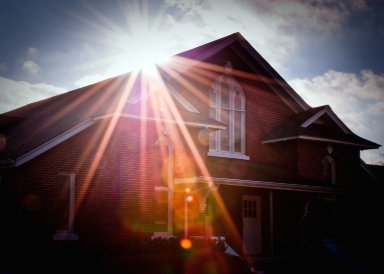 Oct. 23, 2012
In this issue:
From the Pastor
Shirts for Sale
All Saints/Church Conf.
Flamingos
Youth Events
Children's News
Preschool News
Bowling Outing
Sunday's Prayers
Save the Date
In Worship this week
Birthdays / Anniv.
NCM
Counseling Center
LOVE & LOGIC CLASS


OCT. 23 - 6:30 PM
RM 112/114



WOMEN'S STUDY


OCT. 24 - 7:00 PM
YOUTH ROOM



CHOIR PRACTICE


OCT. 24 - 7:00 PM
CHOIR ROOM
UM MEN'S CLUB DINNER/MTG.
OCT. 25 - 7:00 PM
FELLOWSHIP HALL



PAVEMENT POUNDERS


OCT. 27 - 8:00 AM
BEGIN AT CHURCH



SPECIAL CHOIR REHEARSAL


OCT. 27 - 9:00 AM
CHOIR ROOM



YOUTH HALLOWEEN PARTY


OCT. 28 - 5:15 PM



NEW CARPET IN FELLOWSHIP HALL


OCT. 31 - NOV. 2



STRIKES FOR JESUS


NOV. 3 - 10:00 AM

ALL SAINTS SUNDAY
COMBINED SERVICE
NOV. 4 - 10:30 AM



CHURCH CONFERENCE


NOV. 4 - 12:15 PM
FELLOWSHIP HALL



LUNCH DURING CONFERENCE


NOV. 4 - 12:15 PM
FELLOWSHIP HALL



MID-HIGH RETREAT


NOV. 9 - 11



PRESCHOOL SOUP LUNCH


NOV. 15 - 12:00 PM
FELLOWSHIP HALL



YOUTH "THANKSFASTING"


NOV. 17 - 18



CHURCH THANKSGIVING DINNER


NOV. 18 - 6:00 PM
FELLOWSHIP HALL



FAIR TRADE SALE


NOV. 18
FELLOWSHIP HALL
Birthdays this week:
Nancy Brownlow
Eliah Nichelson
June Brigman
Bryant Riviere
Joyce Ivy
George Hunter
Amanda Gilmore
Carol Bryant
Elaine Weaver
Nanci Hicks
Carl Mauldin
Cecelia Davis
Anniversaries this week:
Mark & Lisa Moore
Chris & Lamar Bolton
Norcross Cooperative Ministry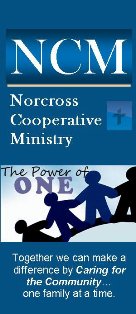 As one of the founding churches of NCM, we encourage your support as they assist those in need in our area.

October is one of the months when Mt. Carmel has a special food drive for NCM.
Please remember them when you do your shopping each week!

For more information on NCM, see their facebook page at
www.facebook.com
/norcrosscm.
North Georgia Family Counseling Center

Family Wellness
through Counseling, Education and Research

Mt. Carmel proudly supports the North Georgia Family Counseling Center.
678-242-9355
ngfccumc@gmail.com
www.ngfccumc.org
One of my favorite times of year is stewardship. When else could a committee put price tags on the pews ("cheap seats" near the pulpit), propose variable rate parking meters (prices spike at 9:25 and 10:55), and tip jars for the musicians?

Yet at the same time, I dread this time of year. Talking about money seems self-serving; after all, my salary is paid by the church.

I know that it's important to tell you that Ed and I tithe; yet I am uncomfortable saying this. It sounds like I am bragging, especially since I know that our giving is more a result of Ed's planning and self-discipline than my saving and spending habits. When I reflect on how I spend, my stomach feels a little queasy at some of the waste.

I'd rather not talk about money.

My guess is that you would rather not talk about money either.

But what happens if we never talk about money? If we never make a commitment? All too often, unless we plan our giving—either a dollar amount or a percentage amount—God gets the leftovers, and money is spent first on everything else.

Making a commitment is about determining priorities. If we never determine priorities and make commitments—whether a family budget or a commitment pledge to the church—then there are plenty of others who will be happy to set priorities for us. At the end of the year, I don't want to look back at a bank statement full of charges to Starbucks, Fry's, Lowe's, Chipotle, Fleet Feet and Amazon.

I'm not the only one who feels that way. Every member of our Council on Ministries, Staff-Parish Committee, Administrative Board, Board of Trustees, Stewardship Committee and Finance Committee has made a commitment to the 2013 budget. Our church leaders have "voted" with their commitments. They, too, will give to God first.

It's important to talk about money; beneath the topic of money rests the far more important issue of values.

Do my spending habits reflect my relationship with God? Do I give God the first fruits rather than the leftovers?

This Sunday in worship you will be invited to fill out a pledge card and place this on the altar rail. I trust that this week will be a time of thoughtful and prayerful preparation. I pray that God uses our commitments to bring about transformation in us and in the world that God so loves.
I'll see you this Sunday,

Pastor Cyndi
---
Mt. Carmel Shirts for Sale!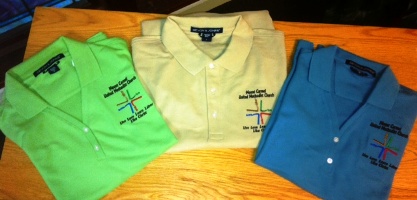 Stop by the display in the foyer near the sanctuary door to see the 3 colors available of our new Mt. Carmel polo style shirts!

Each shirt is $20.00 and has a logo depicting our mission statement, to: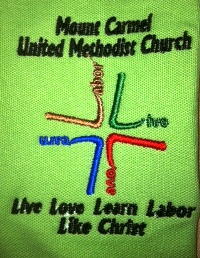 "Live, Love, Learn and Labor like Christ."

Order forms are available near the display. Just fill one out, enclose your payment and either drop it into the offering plate or by the church office.

What a great way to represent our church, wherever you go!
---
A Special Day at Mt. Carmel!

10:30 AM - Combined Worship Service
12:15 PM - Church Conference & Lunch
We'll begin by celebrating All Saints Sunday during the worship service. We will read the names and light a candle in memory of our loved ones who have died during the past twelve months.

The names to be read MUST BE SUBMITTED TO THE CHURCH OFFICE. No name will be included in the service without being explicitly sponsored by someone in the congregation. In this way, we respect the privacy of those who wish it, while we celebrate the lives of those who have gone before us.

You are also invited to BRING PHOTOS OF LOVED ONES who have passed away at any time, not just in the past year. These will be displayed during the worship service.
~~~~~~~~
Our Annual Church Conference will follow the worship service. Our District Superintendent, Dr. Ed Tomlinson, will lead the Conference where will will review the past year and hear the plans for 2013.
~~~~~~~~
The Outreach Committee will sponsor a lunch during the Conference in the Fellowship Hall. Proceeds will benefit the Wesley Community Centers for older adults living in poverty.

Please mark your calendars for this important day at Mt. Carmel!
---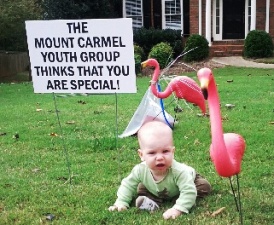 Flamingos Have Left the Area!!!

The Flamingos have left the Mt. Carmel area for another year.

If by chance those pesky Flamingos landed in your yard unwanted, please remember that they think you are special. Our insurance plan is not always perfect, so please make sure you have an insurance purchase receipt to avoid their arrival next year or mark the "do not wish to participate" list provided.

The youth appreciate everyone's support!
---
United Methodist Men's Club
Dinner & Meeting

All men of the church are invited to attend the Men's Club dinner and meeting on Thursday, October 25th at 7:00 PM. The group will gather in the Fellowship Hall. No RSVP's are necessary.
---
- October 28: Youth Halloween Party - 5:15 PM
- November 3: "Strikes for Jesus" Bowling (Note Date Change)
- November 9 - 11: Mid-High Retreat
- November 11th: Senior High dinner
- November 17th: 18th- Youth Thanksfasting
---

Children's Ministry News
Sunday School:
The lesson this week is the story of blind Bartimaeus from Mark 10:46-52. We are also going to turn in our commitment cards. Help your child decide what they can share with their church. Some examples are: helping their teacher clean up after Sunday School, sharing some of their allowance as offering, picking up litter they see on the church playground, inviting a friend to Sunday School or an event like Fall Festival, or making cards for our shut-in members.

Children Sing in Church: Nov. 4th
The children will sing at the combined worship service on Nov. 4 at 10:30. We are singing "For the Beauty of the Earth" and "Jesus Loves the Little Children" and we need everyone to sing!

Fall Festival Thank You: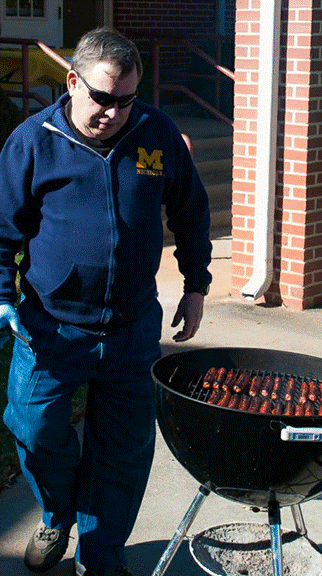 A big thank you goes out to everyone who helped at Fall Festival. It was a beautiful, fun fall day. Chef Joe cooked some wonderful hot dogs.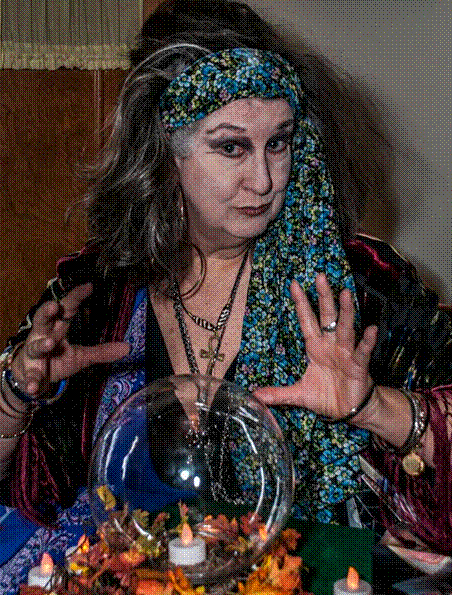 Madame Blackula's fortune telling had everyone spell bound.

Ed McDonald thrilled them whirling around the parking lot with the hay trailer. Joanne Ragon's Cake Walk was one of the favorite activities. How many cupcakes did some kids eat, Joanne? A special thank you goes to all our youth and Kaylen Short for helping with crafts and the moon walk. A total of $167 was also raised for the Wesley Walk for Others at the Festival.

Christmas Pageant: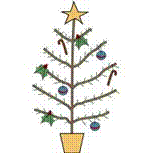 The Children's Christmas Pageant practice will start on Nov. 4th (not the 2nd as I put in last newsletter), right after the combined worship lunch, approx.12:30, while the adults are at the Church Conference. Other practices will be on Sundays at 4:00 pm. Dress Rehearsal will be Dec. 8th. Performance is on Dec. 9th at 6:00.
Marian Long
Dear Parents,

We had a wonderful time with our fire fighters when we went to the station and when they visited us on Friday! We made sure to remember to stop, drop, and roll if our clothing catches on fire, to have a plan with our families if our houses catch on fire, that 911 is the emergency phone number, to stay away from matches or lighters, to check our smoke detectors annually, and to never, ever hide from a fire fighter if we need his help. It was a great learning week in the Preschool! You can see in the picture how much fun it was to drive the fire engine!

This week is a quiet week in the school as we gear up for Halloween on Tuesday, October 30 and Wednesday, October 31. Our T/TH students will celebrate on Tuesday and the rest of the school will party on the 31st. The festivities begin at 12:30 and we ask that you not dress your child in his Halloween costume, but do dress in orange and black or other holiday clothing. It is just too dangerous to have costumes here on the playground when inevitably something will get dirty or torn and then the emotions begin. We have enough fun, thank you very much!
Please be reminded that your ballots for fundraising need to be in by Friday. I will let you know what the results are on Friday afternoon.

Big, big news for everyone! November 1 marks the return of Lolly Hats! They will be in the hallway for your shopping convenience. All proceeds go to the school and those hats and blankets that are not sold are generously donated to the needy families in our area. Last year our ladies who put together the packages for our families had so much fun matching hats to clothing that had been bought for our friends. Be looking for teasers about the beautiful and trendy head pieces soon!

There is space for ballerinas and Fun and Games Galore people. Miss Diane is offering a free day to those who are thinking about joining the activity on Tuesday afternoon. Diane and I have decided that Nov. 13 is an open day for people interested in joining the winter session which begins on November 27. I encourage you to think about this for your child, now that we have two months under our belts!

In joy and love,
Lorrie
---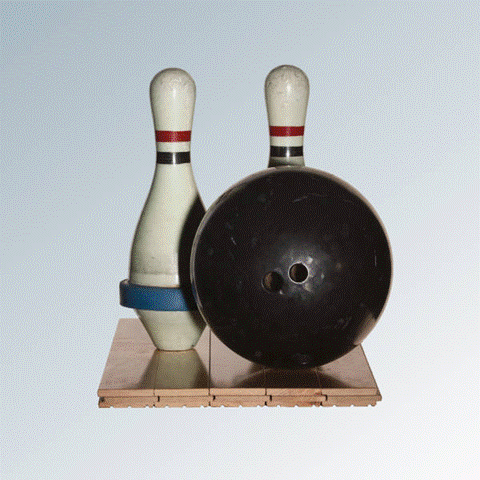 "Strikes for Jesus"
Date Change!

Please note "Strikes for Jesus" has been moved to Saturday, November 3rd!

We will bowl three games at the Brunswick Bowling Lanes on Spalding Dr. The cost will be approx. $15.50. This includes the games, shoe rental, a couple of slices of pizza, and soda.

We're bowling "STRIKES for JESUS," so you don't have to have ANY bowling skills. Please contact Neil Odom if you would like to join this fun event. (770) 827-2122 or nonojo413@gmail.com.
---
Please join with others in our church family in praying the thanksgivings and intercessions named in worship last Sunday and during the week:
CONCERNS:
Jenny Jensen's nephew - separated shoulder
Linnea Ignatius - results of Bar Exam on Friday
Bobby Smith's 88 yr. old aunt - adjusting to needing help
Shelia Trentini's cousin and his friend - kidney transplant / friend is donor
Many people with colds / allergies right now
Penny Millar - traveling to Asheville, NC
Michelle Gallagher - surgery on Monday
Linda Osborne - problem with hand movement / tests
Jeannie Klinetob's cousin Michael - kidney / liver transplant - prayers for family of donor also
Dexter Tuthill - recovering from surgery
Sarala Pandya's son - challenges in medical school
David Jones' friend Ann - many medical problems
Jan Dodd - severe allergies
THANKSGIVINGS:
Great Fall Festival!
UMW Sweet Shop raised over $1,000 during BBQ weekend
Jacque Tapley - thanks, recovering well from surgery
Sam Tapley's mother visiting
Pavement Pounders is one year old
Cheryl Martin - family visiting soon
---
News to Share?

Do you have an article to include in next week's bulletin or newsletter?

Email these to Suzanne Foster or call the church office.

office@mtcarmel-umc.org
5100 South Old Peachtree Road
Norcross, GA 30092
770-449-4498
www.mtcarmel-umc.org