In the Newsletter this Week:
---
Bring Fruits & Vegetables on Nov. 24th!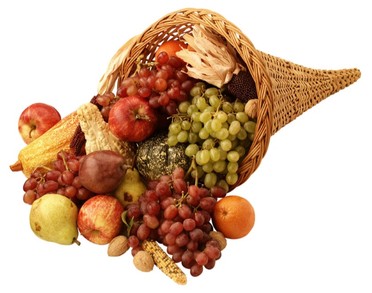 During our worship service on Thanksgiving Sunday, November 24th, we will say prayers of thanksgiving as we bring to the altar symbols of God's faithfulness.
Everyone is asked to bring a long-lasting fruit or vegetable (such as a sweet potato, orange, apple, carrot, etc.) to add to the Thanksgiving Cornucopia. Items will then be donated to Norcross Cooperative Ministry.
---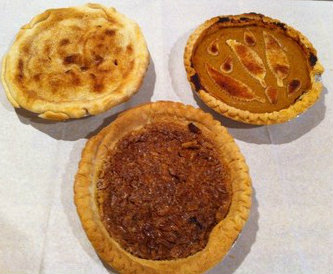 Order Your Dessert and Arrangement for Thanksgiving!
This year in response to several suggestions, the Youth Group will be taking orders for Homemade Apple, Pecan and Pumpkin Pies, as well as our traditional Pumpkin Flower Arrangements.
The pies will be $12.00 and be available for pick up on Sunday, November 24.
The Pumpkin Arrangements will be $25.00 and will be available for pick up on Wednesday, November 27 at 12:00 pm.
You may place your order by filling out the insert in the bulletin on Sunday, or calling the church office. Thank you for supporting the youth Summer Mission Trip.
---
Children's Art on Bulletin Covers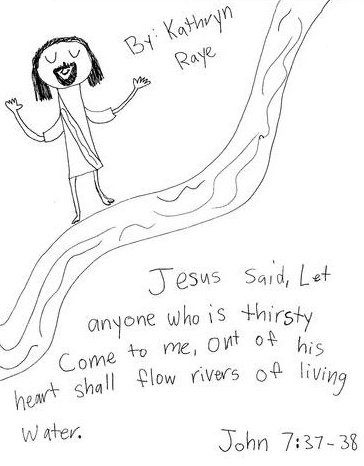 Thank you to Kathryn Raye for her rendition of "Amos," on last Sunday's bulletin cover!
Watch for more of our children's artwork on upcoming Sundays.
---
Church-wide Thanksgiving Dinner: November 24 at 6:00 p.m.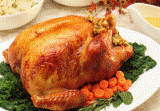 Come and join your church friends in giving thanks for all of our blessings and enjoy a delicious meal too!
The Men's Club will prepare turkey, ham, dressing, gravy, potatoes & green beans.
The congregation is asked to bring side dishes and desserts. Hope to see you there!

---
Kid's Night Out: December 6 from 6:00 - 9:00 PM!

Mark your calendar for a fun night for your children on Friday, December 6th!
The Mt. Carmel Youth will offer this night filled with pizza, gingerbread houses, movie and other fun activities for children ages 3 years through 5th grade. Your evening begins at 6:00 and ends at 9:00.
Please reserve your spot by emailing Marian Long.
There will be a $5.00 per family reservation fee which can be paid to Marian also, by December 3. Thank you for supporting our Youth!
---
Mt. Carmel Choir to Sing at Berkeley Lake Chapel: Sunday, December 8th at 8:30 a.m.

Come and hear a sneak preview of our choir's Christmas program at the Berkeley Lake Chapel!
So that we may support the choir at Berkeley Lake, there will NOT be an 8:30 service at Mt. Carmel on Dec. 8th.
---
Angel Tree Up on November 24th!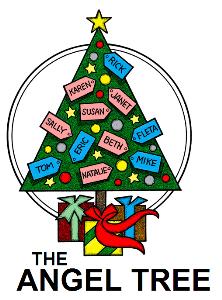 Each year, Mt. Carmel sponsors families in need and supplies them with gifts and food for the holidays. This year families will be included from local schools, Norcross Cooperative Ministry, and Action Ministries of the North Georgia Conference.
The tree stands upstairs in the foyer and is decorated with paper angels. Each angel has a gift that a member of the family has requested, and a number. To participate, just choose an angel and on the sheet nearby, sign your name beside that angel's number. Then do your shopping and attach the angel to the gift.
The tree will be up in time for the Thanksgiving Dinner on November 24th. The gifts MUST be returned to Mt. Carmel by Wednesday, DECEMBER 11th.
Please DO NOT WRAP THE GIFTS. Either place the gift in an open gift bag, or leave it unwrapped. This will help when sorting.
Thank you for sharing the spirit of Christmas!
---
Clean Water - Leave A Trace Foundation Presentation: December 8th - 9:45 & 11:00 AM in Fellowship Hall
YOU need to see this presentation! Clean water is one of the most basic things needed for survival and yet there are many in the world without it. Our United Methodist Men's group has invited The Leave A Trace Foundation to come share about their work providing clean water in developing countries.
Josh Lee, sophomore at Georgia Tech, and Christina Lee, sophomore at Kennesaw Mountain High School, helped found this 501(c)3 nonprofit and have taken several trips abroad to install water purification systems in areas that desperately needed it. Christina will display and explain the operation of the equipment they install and the difference it makes in the lives of the communities.
---
Children's Ministry News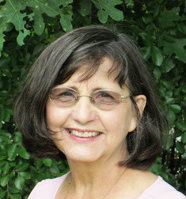 Sunday School
This week's lesson is based on Isaiah 9:1-7. The prophet Isaiah gives a message of hope to the people who are suffering and are oppressed. The forever aspect of God's promise can only be fulfilled by the promised Messiah. With your children, think about times when you saw God's light during dark times.
Play Practice: Sunday at 3:00 p.m.
Be prepared to say your lines without scripts. Practice the songs please. We will practice the songs during Sunday School and again right after.
Save the Date: Kid's Night Out
Friday, December 6 from 6:00 – 9:00 PM
Cost $5 per family for ages 3 yrs. – 5th grade.
Reserve your spot by emailing: children@mtcarmel-umc.org. Payment due to Ms.Marian by December 3.
Marian Long
Director of Children's Ministries
770-449-4498
http://mtcarmel-umc.org/#/children
---
Youth to Lake Lanier "Magical Nights of Lights" November 17 at 4:00 p.m.
All youth of the church are invited to go to Lake Lanier Islands to see the Christmas Light Show. We will meet at the church at 4:00 p.m., have dinner, see the Light Show and return to the church at 9:00 p.m.
Cost is $10.00 for admission, plus money for dinner, hot chocolate & s'mores, and shopping as desired. We will be traveling by bus, so please reserve your seat ASAP by emailing
Gail Bolton
.
---
Preschool News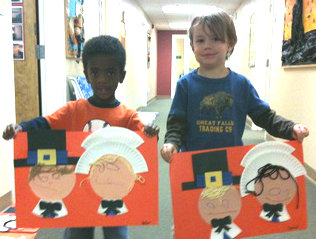 Dear Friends,
As you can see from the photo, we are gearing up for Thanksgiving! The Pilgrims and Native Americans ate side by side that first Thanksgiving and we have been doing a lot of talking about helping one another and kindness. I know you are doing the same at home.
Our Friendship Soup luncheon is right around the corner and we hope you are able to join us for delicious soup, crackers, cheese, tangerines, apple juice, and water. We will accommodate our friends who are gluten-free, so never fear! Our festivities begin at 12:00 on Thursday, November 21. Those who are not normally with us on Thursday are invited to attend! This is a lovely way to kick off our Thanksgiving holiday.
I remind you that we have the full week of Thanksgiving off again this year. We follow the Gwinnett County School calendar and enjoy a fall break. We return to begin Christmas preparations on Monday, December 2. My goodness, this year has just flown by!
We hope more toddlers enroll in our T/TH session in January and would love to hear from you as soon as possible! We cannot continue to have one child in the class and be good stewards of our funds. Please let me know if you are interested.
Breakfast with Santa is almost upon us. We share pancakes, bacon, juice, coffee, tea and Colby's cocoa on Saturday, December 14 with a 9:00 or 10:00 seating. Please put us on your calendar in red and join us for this special time. Santa will be waiting in the sanctuary for a chat and photo op.
If you are interested in donating a centerpiece for the raffle, please let me know by Tuesday, December 10. We want to get you on the raffle brochure!
---
Global Soap Project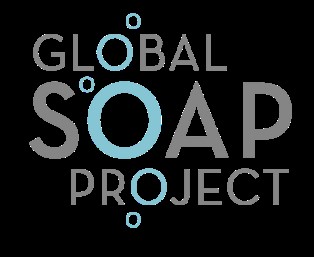 The Global Soap Project (
globalsoap.org
), located
in Norcross, recovers and recycles discarded soap from American hotels with a process where it is sanitized and remolded into new bars that are distributed to vulnerable populations including orphans, disaster victims, prisoners and refugees. Since its inception, GSP collected over 1000 tons of soap that would have ended up in the landfills. To date, our bars of soap have reached people in need in 30 countries including Kenya, Uganda, St. Lucia, Swaziland, Haiti, Ghana, Uzbekistan, Cameroon, South Sudan, Tunisia, Ecuador and Guatemala.
Volunteers are needed to:
Sort the soap donations from hotels and take inventory

Inspect and clean the previously used soap of any hair or other particles; get rid of any bad soap

Cut bars of soap from the reprocessed soap created by the machine

Put soap in boxes and move boxes to storage area of warehouse

Break down and set up boxes as needed

Help keep the warehouse neat and tidy
Contact
Julie Jones at
jaj31@bellsouth.net
or 770/263-1009 to sign up to work at the warehouse on:
Monday, November 25th from 9am – noon

Saturday December 21st from 10am – noon
NOTE: Our maximum capacity is 15 volunteers at a time. This project is not accessible for wheelchair users and because of the strong soap scent, may not be appropriate for those with chronic respiratory conditions. Individuals can sign up for other time slots through handsonatlanta.org. Monetary donations are used to cover the costs of shipping the soap to those in need.
---
New Baby!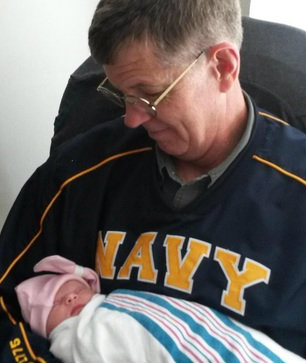 Congratulations to Josh and Katie Riviere and proud grandparents, Donna and Steve, on the recent birth of Emory Morgan Riviere.
We are so happy for them as they welcome their new addition!
---
Prayers and Thanksgivings
Please join with others in our church family in praying our concerns and thanksgivings this week.
Concerns
Ken Smith recovering from cancer & treatment
Lori's friend Elizabeth - cancer not as bad as thought
Ellie Grogin's 7th birthday
Josh & Katie Riviere - birth of daughter (and Steve & Donna as proud grandparents)
Lila Hunter - thank you for prayers and concern during father's death
Jason Smith - aunt & uncle visiting
Jason Smith - birthday of U.S. Marine Corps
Jeanne Manget's daughter named "teacher of the year"
David Jones - guests at church
Sherry Blackwood - grandchildren visiting
Ellen Berlage's sister Linda - birth of 1st grandchild