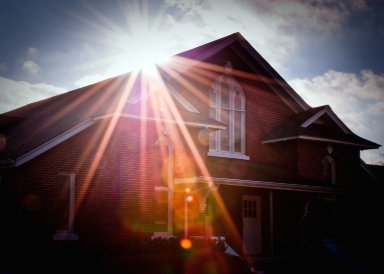 September 11, 2012
In this issue:
From the Pastor
COM Retreat
Youth Events
Family Promise Lunch
Children's News
UMW Sunday / Youth Brunch
Exodus Study
Women's Study
Preschool News
Sunday's Prayers
Save the Date
In Worship this week
Birthdays / Anniv.
NCM
Counseling Center
EVANGELISM MTG.


SEPT. 11 - 7:00 PM
RM 112/114



WOMEN'S STUDY BEGINS


SEPT. 12 - 7:00 PM
MID-HIGH YOUTH ROOM



CHOIR PRACTICE


SEPT. 12 - 7:00 PM
CHOIR ROOM



COM RETREAT


SEPT. 14 & 15
BEGINS FRIDAY - 6 PM



PAVEMENT POUNDERS


8:00 AM
MEET AT CHURCH



WALK & TALK GROUP


8:00 AM
MEET AT CHURCH



YOUTH TO DAVE & BUSTER'S


SEPT. 16 - 12:00 PM



FAMILY PROMISE MEAL


SEPT. 16 - 12:00 PM
FELLOWSHIP HALL



TRUSTEE MTG.


SEPT. 16 - 6:00 PM
HOPE HOUSE LIBRARY



GENESIS STUDY


SEPT. 17 - 7:00 PM
HOPE HOUSE



UMW DAY CIRCLE


SEPT. 18 - 10:30 AM
FELLOWSHIP HALL



CHURCH WIDE PICNIC


SEPT. 23 - 4:00 PM
LAKE BERKELEY CHAPEL



UMW NIGHT CIRCLE


SEPT. 24 - 6:30 PM



UMW SUNDAY


SEPT. 30:
WORSHIP AT - 10:30 AM
BRUNCH AT 12:00 PM



LAY LEADERSHIP MTG.


SEPT. 30 - 12:30 PM
RM 112/114



WORSHIP COMM. MTG.


SEPT. 30 - 5:00 PM
RM 112/114
FALL BBQ AND SWEET SHOP


OCT. 5 & 6
Birthdays this week:
Clara Hoge
Erin Foster
Cecilia Carroll
Allison Piepmeier
Lynn Parrish
Mark Moore
Buddy Atkins
Matthew Whaley
Lisa Klaren
Laura Myer
Laraine Downey
Anniversaries this week:
Bobby & Ashley Smith
Norcross Cooperative Ministry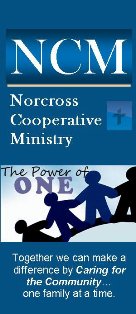 As one of the founding churches of NCM, we encourage your support as they assist those in need in our area.

Current needs include jelly in plastic containers, cereal, canned meats (not tuna), king and queen sized bedding, and baby items.

For more information on NCM, see their facebook page at
www.facebook.com
/norcrosscm.
North Georgia Family Counseling Center

Family Wellness
through Counseling, Education and Research

Mt. Carmel proudly supports the North Georgia Family Counseling Center.
678-242-9355
ngfccumc@gmail.com
www.ngfccumc.org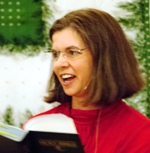 Our first dog, Sport, was only a few weeks old when she was adopted into our family. Cuddly and curious, she especially enjoyed walks in the nearby park, where she sniffed at the grass and the people who walked on the trails.

Sport was also curious about other dogs, and would stretch the leash straining to reach an oncoming dog and its owner. Unfortunately, I worried about these encounters. She was so small, and other dogs seemed so large and aggressive.

I didn't want Sport to become someone's snack, so whenever I saw an approaching dog, I would snatch her up and carry her.

Over time Sport grew. At 90 pounds, I no longer worried that she would be the one that became another dog's snack!

Unfortunately, Sport did not realize her great size. When another dog approached, she would almost knock me over, leaning against me, begging to be held.

I taught her the wrong lesson by picking her up and carrying her whenever another dog approached. Instead of learning to be social, Sport learned she was supposed to be held when other dogs drew near.

When we gather in worship, we bring with us our life experiences and the lessons we have "learned". In the school of hard knocks, we may have "learned" that God does not care. Faced with scarcity, we "learn" to hoard and think that more is better. Yet Jesus seems to think there are other lessons needed. He teaches that God is love. He teaches that it's difficult for a rich person to enter the kingdom of heaven.
This week in worship we continue examining our mission statement. We will focus on "learn" and ask how Jesus' teachings differ from other lessons life has taught. Don't be frightened or squeamish when Jesus talks of cross carrying and following him. Take his yoke and learn from him, and you will find that Jesus is gentle and humble in heart; in following Jesus you will find rest for your soul.
I'll see you this Sunday,

Council on Ministries Retreat

Our Council on Ministries Retreat is coming up on Friday and Saturday, September 14 and 15. If you would like to suggest any new ministries, studies, etc. for the upcoming year, please e-mail Gail Bolton with your ideas.

Please also remember to pray for God's guidance for the group as they discern God's will for Mount Carmel.
---
Good for the Braves...Not for Us: We planned on going to the Braves game on September 16th, but this game has been changed to an 8:00 pm nationally televised game. Instead, that Sunday we will go to Dave & Busters following the 11:00 service. (No Youth on Sept. 16)

Families can make payments for the ski trip as early as you would like to this year.

Information about this year's Spiritual Life Retreat is at http://www.ngumc.org/pages/detail/1286
September 23rd- Church family picnic @Berkeley Lake (Youth are in charge of games) (No Youth on Sept. 23)

September 30th- Lunch fundraiser for UMW Sunday- Immediately following 10:30 service
---
Family Promise Lunch

Have you RSVP'd for the Family Promise Lunch on Sunday? (Sept. 16th at 12:00 PM)

If not, PLEASE let Lila Hunter know if you plan to attend so that she can plan for enough food. Hope to see you there!
---
Children's Ministry News

Sunday School:

This week our Sunday School lessons are back following the lectionary using Augsburg Press' SPARK as our curriculum. The Bible passage is from Mark 8:27-38 and the children focus on how Jesus taught the disciples about himself. Peter, in this passage mostly gets who Jesus really is. Ask your children how they think the disciples felt when they found out who Jesus was.

Berkeley Lake Picnic: Sept. 23rd at 4:00 PM
Come join us for a church wide picnic at Berkeley Lake Chapel on South Berkeley Lake Road. Bring a side dish to share and the grill masters will be cooking up some wonderful hamburgers for everyone. There are going to be plenty of games and activities for the children to do.

Director of Children's Ministries
---
UMW Sunday / Youth Brunch:
September 30th at 10:30 AM

Please plan to join us for United Methodist Women's Sunday where the women of the church will lead the worship service.

Following the service, the Youth will sponsor a Brunch in the Fellowship Hall.

The brunch menu will be: baked french toast, sausage and egg casserole, hash brown casserole, cheese grits, pigs 'n blankets, fresh fruit, juice and coffee.

Donations will be accepted with all proceeds going towards the 2013 Youth Summer Mission Trip to Pikeville, KY.

Mark your calendars now!
---
New Study of Exodus to Begin

The current Monday study group will soon complete their study of Genesis and will begin a new 8 week study on the book of Exodus. The study begins on Monday, October 8th at 7:00 PM in the Hope House.

This study is not connected to the previous one, so it's a great time to join the group! Please contact the church office if you need more information.
---
Wednesday Night Women's Study

The Wednesday Women's Study will resume on September 12th at 7:00 p.m. in the Sr. High Youth room. Their first study will be "Mudhouse Sabbath – Seven ways of Christian formation inspired by the Jewishness of Jesus." Contact the church office for more information. 770-449-4498
---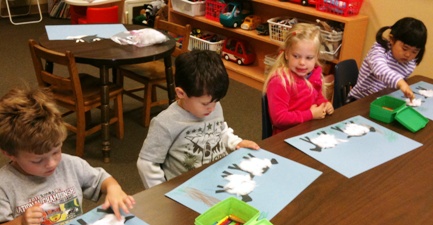 Preschool News
Dear Parents,

Wow, we are just beginning a true week of Preschool and gone are the tears and suffering! You parents have done a great job with not crying and we are all so proud of you! Really, though, it feels as though we have just slipped into the rhythm of the school year and we are enjoying having a routine.

Today we had a blast with Pastor Cyndi when she read Pete the Cat – I Love My White Shoes. You should be sure to ask your child if he remembers the song that Cyndi taught because the children were really having fun and singing up a storm. We are so thankful to have Cyndi with us every week and I think the teachers and I look forward to the stories as much as the children do! We are truly blessed to have a pastor who takes such good care of us. We are also so pleased to have been a part of the worship service last Sunday when Cyndi blessed the teachers and children in our Preschool for this school year. Mt. Carmel is a wonderful place to work and learn.

As we continue with our theme for the year, also inquire about the lesson that Jesus taught us. (Here's a hint – "Love one another" but don't tell the kids I told you.) We are singing love songs, remembering to love each other, and just plain being kind to our friends and teachers. Every day we will repeat our lesson, sing some songs about love, and try to learn new ones. If you have a good song incorporating the word love, just let me know. We are always looking for new tunes.
In joy and love,
Lorrie
---
Camp Meeting Service

Return to the spirited world of backwoods harmonies and stirring oratory that quicken our souls ...

15th Annual Higher Ground Camp Meeting Service
presented by Meridian Herald
at Reinhardt University on
Saturday, September 29, 2012

2:00 PM: Special lecture "The Camp Meeting in American Culture: by Dr. E. Brooks Holifield, renowned scholar and Candler Professor of America Church History Emeritus at Emory University - Rm. 132 - followed by a panel discussion.

3:30 PM: time honored gospel hymns, camp meeting spirituals and choral arrangements of classic hymns by the Meridian Chorale and soloists - led by Dr. Steven Darsey.

4:00 PM: Camp Meeting Service

Following the service, refresments will be served.

Falany Performing Arts Center Concert Hall
7300 Reinhardt Circle, Waleska, GA 30183

Admission is free! An offering will be taken.

Service dedicated to Reinhardt Trustee Emeritus
Paul Anderson, Sr.
---
Please join with others in our church family in praying the thanksgivings and intercessions named in worship last Sunday and during the week:
CONCERNS:
Bond's 15 yr. old neighbor - recovering from brain surgery
David Jones - eyesite problems
Eric Riviere - difficult medical treatment
Craig German's friend Byron - blood clot
Father of Erin Foster's friend Lisa - in hospice care
Father of Jenny Jensen's friend Susan - cardiac arrest
Lori Anderson's friend Laurell - needs kidney transplant
THANKSGIVINGS:
Cecil & Minnie Thomas' 59th anniversary
Waller's friends visited on Sunday
Preschool teachers in church on Sunday
German's friend in Minnesota recovering well
Susan Posey - Music & Arts Week at Lake Junaluska
---
News to Share?

Do you have an article to include in next week's bulletin or newsletter?

Email these to Suzanne Foster or call the church office.

office@mtcarmel-umc.org
5100 South Old Peachtree Road
Norcross, GA 30092
770-449-4498
www.mtcarmel-umc.org