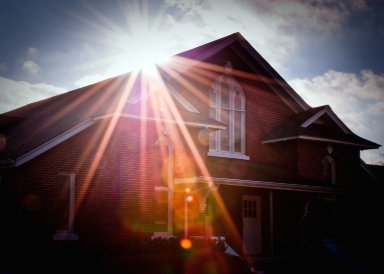 January 22, 2013
In this issue:
From the Pastor
Leader Recognition
Men's Retreat
UMW Brunch
Book Club
Youth Notes
Not So Newlywed Game
Relay for Life
Children's News
UMM Sunday
Preschool News
Lunch Ministry
Sunday's Prayers
Save the Date
In Worship this week
Birthdays / Anniv.
NCM
Counseling Center
Save the Date...
HABITAT FOR HUMANITY MEETING


JAN. 22 - 7:30 PM
DUNWOODY UMC

Y

OUTH REHEARSAL


JAN. 23 - 6:30 PM
FELLOWSHIP HALL



WOMEN'S STUDY


JAN. 23 - 7:00 PM
YOUTH ROOM



WEDNESDAY NIGHT STUDY


JAN. 23 - 7:00 PM
RM. 112/114



ADULT CHOIR PRACTICE


JAN. 23 - 7:00 PM
CHOIR ROOM



DISTRICT SPR TRAINING


JAN. 23 - 7:00 PM
NORTHBROOK UMC



GEOF JOHNSON TO PRESCHOOL


JAN. 25 - 10:30 AM
FELLOWSHIP HALL



PAVEMENT POUNDERS RUN


JAN. 26 - 8:00 AM
MEET AT CHURCH



LEADER / TEACHER RECOGNITION


JAN. 27
ALL SERVICES



ADULT/FAMILY COUNCIL MTG.


JAN. 27 - 10:45 AM
RM 112/114



METHODIST STUDY


JAN. 27 - 12:15 PM
HOPE HOUSE



VALENTINE WORKSHOP


JAN. 27 - 2:00 PM
RM 112/114



DIST. CHOIR FESTIVAL / TRAINING


JAN. 27 - 2:30 PM
ALPHARETTA 1ST UMC



YOUTH REHEARSAL


JAN. 27 - 3:00 PM
FELLOWSHIP HALL



SUNDAY NIGHT STUDY


JAN. 27 - 6:00 PM
COUNSELING CENTER



FINANCE MTG.


JAN. 27 - 6:30 PM
HOPE HOUSE



ADMINISTRATIVE BOARD


JAN. 27 - 7:30 PM
RM 112/114



UMW NIGHT CIRCLE


JAN. 28 - 6:30 PM
FELLOWSHIP HALL



BROWN BAG STUDY


JAN. 29 - 11:30 AM
HOPE HOUSE



PRSCH. IN-HOUSE REG.


JAN. 30 & 31 - 9:30 AM
FELLOWSHIP HALL



PRSCH. COMMUNITY REGISTRATION


FEB. 1 - 9:00 AM
FELLOWSHIP HALL



BOOK CLUB MEETS


FEB. 1 - 7:00 PM
HOPE HOUSE



NOT SO NEWLYWED GAME / SPAG. DINNER


FEB. 2 - 6:00 PM
FELLOWSHIP HALL



YOUTH REHEARSAL


FEB. 3 - 12:00 PM
FELLOWSHIP HALL
(NO EVENING YOUTH)



MEN'S RETREAT


FEB. 8 - 10
UNICOI STATE PARK



UMW BRUNCH


FEB. 10 - 12:00 PM
FELLOWSHIP HALL



SPIRITUAL FAMILY WORKSHOP


FEB. 10 - 2:00 PM
RM 112/114
Birthdays this week:
Justin Portillo
Gary Cox
Steve Ruhl
Lindsay Bolton
Charles Joyner
Judy Peck
Don Ragon
Sam Medinger
Anniversaries this week:
None this week
North Georgia Family Counseling Center

Family Wellness
through Counseling, Education and Research

Mt. Carmel proudly supports the North Georgia Family Counseling Center.
678-242-9355
ngfccumc@gmail.com
www.ngfccumc.org
Norcross Cooperative Ministry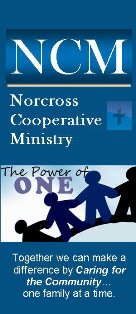 As one of the founding churches of NCM, we encourage your support as they assist those in need in our area.

For more information on NCM, see their facebook page at
www.facebook.com
/norcrosscm.

I felt as though I finally found my groove. I was preaching every Sunday at New Franklin UMC in Missouri, and after three months began to feel comfortable in the pulpit.

I was looking up instead of focusing on the sermon transcript. People seemed be engaged and attentive. I felt fully alive, like I was born for this. I would be going to seminary in a few months, and this moment seemed to be one of confirmation.

I said a prayer of thanks for that moment. Thank you God for this call, and for letting me know it would all work out.

As the sermon progressed, I noticed a soft regular noise. Hffffffff. Pffffff. Hfffffff. Pffffff.

What was that noise? Hffffff. Pfffff. I realized that this was the first cold Sunday of winter. The noise was probably the
furnace, kicking in for the first time.

As I continued to preach, the noise grew louder and longer. HngGGggh. Ppbhww.

I began to plan. After worship I should ask one of the trustees to check the furnace.

Then I realized…this was no sputtering furnace. This was a snore.

As the noise grew, others noticed. Heads turned toward the back of the sanctuary. People started smiling.
I started smiling.

It was exactly what I needed—a reminder that church is about more than the perfect sermon or getting the music exactly right. We smiled and laughed, and afterwards teased our snoring friend. As we laughed with him, I realized that this teasing was God binding the church together. His snores brought about more friendship and joy than my sermons ever would!

This week in worship we will read about the body of Christ, 1 Corinthians 12. We will recognize the leaders in our church. We will give thanks for and pray for our Sunday School teachers
.

We will also remember that all of us are part of the body, and God has a use for every member of the body.

Even those who snore.
I'll see you this Sunday,

Pastor Cyndi
---
Attention Church Leaders & Teachers

Please plan to attend worship services on January 27th for Leadership Recognition during each service. We want to say thank you for all of your hard work!
---
Men's Retreat to Unicoi State Park

All men of the church are invited to attend the United Methodist Men's Retreat at Unicoi State Park: Friday - Sunday, Feb. 8 - 10.

The retreat includes interesting programs, good food and lots of fun! There is no cost for the retreat as it is paid for by a portion of the proceeds from the Men's BBQ.

Please contact Steve Riviere or the church office for more information.
---
Woman of the Year Brunch

Attention women of Mt. Carmel! Mark your calendars now for the United Methodist Woman of the Year Brunch on Sunday, February 10th at 12:00 p.m.

We will gather in the Fellowship Hall immediately after the last worship service for a delicious brunch to honor a woman who has gone "above and beyond" in her service to Mt. Carmel during the past year. The recipient will be a secret until announced at the brunch, so plan to attend to find out who she is and to congratulate her!
---
Book Club to Meet

The Mt. Carmel Women's Book Club will meet on Friday, February 1st at 7:00 p.m. in the Hope House.

This month they will discuss the classic, "A Tree Grows in Brooklyn." All women are welcome to attend. Light refreshments will be served.

Contact Chris Bolton or Joyce Odom for more information.
---
Spiritual Life Retreat:
Each year Camp Glisson offers several Spiritual Life Retreats. These meaningful weekends are a time of growing in the faith and getting to know youth from other churches. We would like to go for the weekend retreat on March 15-17. There is a speaker, band, small group times, and lots more. What to bring, directions, a schedule and paperwork are available at http://www.ngumc.org/pages/detail/1286.
The retreat cost is $130. However, please as always, if money is the primary concern (I know that things can be tight this time of year) tell me and we will make arrangements to assist in whatever way possible. Please contact me if you have questions or are interested in participating.

Kaylen Short
Youth Director
---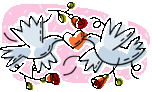 Who Remembers the Newlywed Game?
Well our Mt. Carmel Youth are going to recreate that fun 1970's gameshow with a slight twist ... it will be the "NOT SO NEWLYWED GAME" and will feature couples from right here at Mt. Carmel!

The games will begin on Saturday night, February 2nd beginning at 6:00 PM in our Fellowship Hall!

The annual Youth Spaghetti Dinner will be a part of this fun evening too and the whole event will support the 2013 Youth Summer Mission Trip to Cairo, Illinois.

Tickets can be purchased each Sunday morning from Youth members or contact Gail Bolton at flossygail@comcast.net. Adults: $14.00 / Children 5-10: $7.00 / Children under 5 (nursery): $3.00

Mark your calendars now and keep a close watch in future publications to see who the "LUCKY" couples will be!
---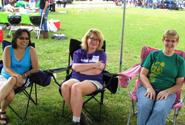 2013 Relay For Life Team

This year will mark Mt. Carmel's 10th year participating in the American Cancer Society's "Relay For Life!"

The event takes place on May 10-11, 2013, from 6 pm - 6 am at the Gwinnett County Fairgrounds. Join our team and help raise money to find a cure for Cancer.

We are just beginning to form the team, so let us know if you would like to join in the fun.To sign up, just contact the church office. You can also go to the Gwinnett County Relay for Life 2013 website to learn more about Relay for Life.
---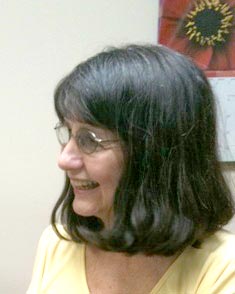 Children's Ministry News:
Sunday School:
This week's lesson, Luke 4:14-22, is titled "Jesus Goes to Nazareth" and is the story of Jesus being rejected by is neighbors in his hometown of Nazareth. Our focus is that God's way is love for all people.
Extended Session this Sunday:
During the 10:45 AM extended session this Sunday, the children will work on "our" section of the Lord's Prayer Crosses. So parents, please plan to stay and attend Sunday School or sit and relax with some coffee while we work on "Give us this Day our Daily Bread."

Valentine Workshop:
Sunday, January 27 at 2:00 p.m.
For adults and children too!
Please let Marian know by Friday morning if you can come. children@mtcarmel-umc.org

Spiritual Workshop for Families:
Sunday, February 10 at 2:00 p.m.
This workshop is designed to help you and your children understand Lent and to discover ways children can be better followers of Christ. RSVP by February 8.

Marian Long
Director of Children's Ministries
---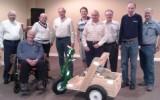 United Methodist Men's Sunday -
Photos Needed

This year our United Methodist Men will lead the worship service on Sunday, April 14th and they need your help!

The UMM would like to include a presentation showing our men in action! If you have any photos from any of the United Methodist Men's events, meetings, BBQ's, retreats or other activities, please forward them to George Hunter at george.a.hunter@gmail.com.

Thank you for your help, and mark your calendars for April 14th!
---
Preschool News
Dear Friends,

We had a great time at Fernbank on Friday with our Four's and their parents! Those dinosaurs were huge and the biggest one was called the Argentinasaurus. Do you want to know how I know that? Linus informed me prior to entering the museum and being that I always have to check the facts, I snuck a peak at the sign under the biggest dinosaur, and sure enough, there it was – Argentinasaurus. Who knew? Linus did.

This week we await Geof Johnson who joins us on Wednesday for a presentation on Hats. He will be in Fellowship Hall at 10:30 so please consider yourself invited to join the fun! Geof has been a friend of ours for years and we never tire of his great music and fun!

Registration is next Wednesday and Thursday for in-house and church members, and on Friday for community members. If you go to our website at www.mtcarmel-umc.org and click on the Preschool tab or go to our newest site, http://www.MtCarmelPreK.com and see what Andy McMahon has put together for us, it would be wonderful! We give many thanks to Andy for taking time out of his busy schedule to get this site up and running for us. It is our way of getting more well-known on the internet, especially during this time of registration.

Remember, if you bring a new family to the Preschool, we will waive your child's registration fee! Woo hoo!

February is upon us and in no time we will be having Valentine's Day parties, days off, speech and hearing screenings and the list goes on and on. We are thankful for our successful and quick month of January and thank everyone for their continued love and support.
In joy and love,
Lorrie
---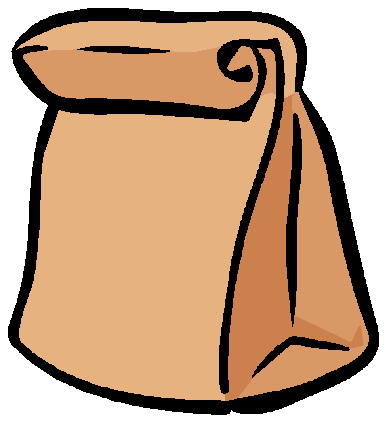 Summer Volunteers Needed

We have been approached about hosting a children's summer lunch program in which volunteers meet at the church to pack lunches. This would require one or two church members to commit to serve as hosts on weekdays throughout the summer. If you are interested in helping with this ministry, please contact the church office.
CONCERNS:
Jean Raymond (Curt's wife) - shingles
Bob Jones' sister Diane - tests / surgery
Donna Riviere's cousin & her family - mother is dying
Gail Bolton's father - eye procedure
Betty - broken back
John Hammarlund's mother - broken hip
Penny Millar's friends - financial problems
Mark & Lisa Moore's friend - stage 4 cancer
Youth ski retreat
Tim Lilley - good response to treatment
Mandy Haecker - baby due Jan. 21
Kathy Huggins - recovering from knee surgery
Corrina & Erick Parris moving to Panama - mother in poor health
Our nation
THANKSGIVINGS:
Lucile Jones - feeling better from the flu
Kathy Atkins - cancer treatment with good results
Penny Millar feeling better
Liz, daughter of Cheryl Martin's friend - may not have cancer after all
Posey's family visiting
---
News to Share?
Do you have an article to include in next week's bulletin or newsletter?

Email these to Suzanne Foster or call the church office.

office@mtcarmel-umc.org
5100 South Old Peachtree Road
Norcross, GA 30092
770-449-4498
www.mtcarmel-umc.org