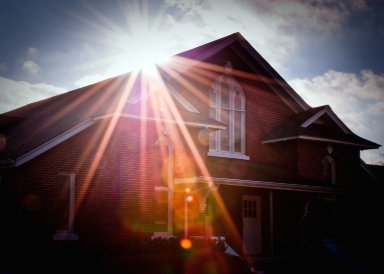 January 29, 2013
In this issue:
From the Pastor
Ash Wednesday
Men's Retreat
UMW Brunch
Book Club
Youth Notes
Not So Newlywed Game
Children's News
UMM Sunday
Preschool News
Sunday's Prayers
Save the Date
In Worship this week
Birthdays / Anniv.
NCM
Counseling Center
Save the Date...
PRSCH. IN-HOUSE REG.


JAN. 30 & 31 - 9:30 AM
FELLOWSHIP HALL



YOUTH REHEARSAL


JAN. 30 - 6:30 PM
FELLOWSHIP HALL



WED. NIGHT STUDY


JAN. 30 - 7:00 PM
ROOM 112/114



WOMEN'S STUDY


JAN. 30 - 7:00 PM
YOUTH ROOM



CHOIR PRACTICE


JAN. 30 - 7:00 PM
CHOIR ROOM / SANC.



PRSCH. COMMUNITY REGISTRATION


FEB. 1 - 9:00 AM
FELLOWSHIP HALL



BOOK CLUB MEETS


FEB. 1 - 7:00 PM
HOPE HOUSE



PAVEMENT POUNDERS


FEB. 2 - 8:00 AM
MEET AT CHURCH



NOT SO NEWLYWED GAME / SPAG. DINNER


FEB. 2 - 6:00 PM
FELLOWSHIP HALL



YOUTH REHEARSAL


FEB. 3 - 12:00 PM
FELLOWSHIP HALL
(NO EVENING YOUTH)



STUDY OF LUKE


FEB. 4 - 7:00 PM
HOPE HOUSE



BROWN BAG STUDY


FEB. 5 - 11:30 AM
HOPE HOUSE



YOUTH REHEARSAL


FEB. 6 - 6:30 PM
FELLOWSHIP HALL



MEN'S RETREAT


FEB. 8 - 10
UNICOI STATE PARK



UMW BRUNCH


FEB. 10 - 12:00 PM
FELLOWSHIP HALL



SPIRITUAL FAMILY WORKSHOP


FEB. 10 - 2:00 PM
RM 112/114



PRESCHOOL VALENTINE'S PARTIES


FEB. 13 & 14
12:30 PM



ASH WEDNESDAY


FEB. 13
POT LUCK DINNER - 6:00PM (FH)
WORSHIP SERVICE -
7:00 PM (S)



PRESCHOOL CLOSED


FEB. 15
WORSHIP COMM. MTG.


FEB. 17 - 5:45 PM
ROOM 112/114



PRESIDENT'S DAY


FEB. 18
OFFICE and PRESCHOOL CLOSED



UMW DAY CIRCLE


FEB. 19 - 10:30 AM
FELLOWSHIP HALL



LENTEN DINNER


FEB. 20 - 6:00 PM



WORSHIP ARTS MTG.


FEB. 23 - 10:00 AM
HOPE HOUSE



SCOUT SUNDAY


FEB. 24
Birthdays this week:
Ann Rikard
Dan Bailey
Eric Lansing
Anniversaries this week:
None this week
North Georgia Family Counseling Center

Family Wellness
through Counseling, Education and Research

Mt. Carmel proudly supports the North Georgia Family Counseling Center.
678-242-9355
ngfccumc@gmail.com
www.ngfccumc.org
Norcross Cooperative Ministry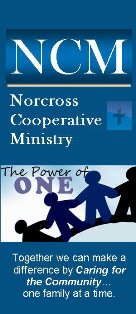 As one of the founding churches of NCM, we encourage your support as they assist those in need in our area.

For more information on NCM, see their facebook page at
www.facebook.com
/norcrosscm.
My friend Kate has an adorable three-year-old son, Drake. I have not seen him in a year, but I have watched him grow and change through her facebook postings. He boogies with the best of them. She describes the way Drake talks this way: imagine that Eeyore (from Winnie the Pooh) was from Southern California and couldn't control the volume of his voice.

Today while Kate and Drake played, he asked her, "Mama, you know how much I love you? I love you more than squirting you with orange juice."

That's a lot of love, isn't it?

This week in worship we will read the "love chapter" from 1 Corinthians 13. Even those who don't read the Bible or attend church are often familiar with the words. Love is patient, love is kind. It does not envy, it does not boast, it is not proud. It does not dishonor others, it is not self-seeking, it is not easily angered, it keeps no record of wrongs.

Some words are so familiar that it's hard to hear them.

Drake rewords "love is not self-seeking" with "love does not squirt with orange juice, even though that seems like it would be so much fun."

Love empowers restraint. Love causes me to bite my tongue instead of saying the clever remark at the expense of another's feelings. Love restrains me from making the snarky remark about her on facebook, even though I would probably get a lot of "like"s. Love keeps me from rolling my eyes, even though this is the fifth time he's told me that story.

Thanks, Drake, for reminding us all what love means. I'm going to try not to squirt others with orange juice, either. Even when I'd really like to.
I'll see you this Sunday,

Pastor Cyndi
---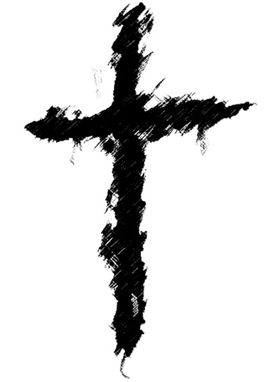 Ash Wednesday Schedule
February 13, 2013:

6:00 PM: Potluck Dinner (FH)
7:00 PM: Worship Service (S)

Lenten Dinners and Study will be held each Wednesday beginnig on Feb. 20th at 6:00 p.m.

---
Men's Retreat to Unicoi State Park
All men of the church are invited to attend the United Methodist Men's Retreat at Unicoi State Park: Friday - Sunday, Feb. 8 - 10.

The retreat includes interesting programs, good food and lots of fun! There is no cost for the retreat as it is paid for by a portion of the proceeds from the Men's BBQ.

Please contact Steve Riviere or the church office for more information.
---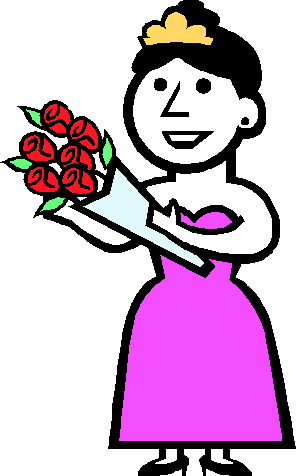 Woman of the Year Brunch

Attention women of Mt. Carmel! Mark your calendars now for the United Methodist Woman of the Year Brunch on Sunday, February 10th at 12:00 p.m.

We will gather in the Fellowship Hall immediately after the last worship service for a delicious brunch to honor a woman who has gone "above and beyond" in her service to Mt. Carmel during the past year.

The recipient will be a secret until announced at the brunch, so plan to attend to find out who she is and to congratulate her!
---
Book Club to Meet

The Mt. Carmel Women's Book Club will meet on Friday, February 1st at 7:00 p.m. in the Hope House.

This month they will discuss the classic, "A Tree Grows in Brooklyn." All women are welcome to attend. Light refreshments will be served.

Contact Chris Bolton or Vicki Walden for more information.
---
Youth Rehearsal:
Wednesday (1/30) at 6:30 pm

Not So Newlywed Game / Spaghetti Dinner
Saturday (2/2) at 6:00 pm

Youth Rehearsal:
Sunday (2/3) at 12:00 pm
(No Evening Youth on Sunday)

Youth Rehearsal:
Wednesday (2/6) at 6:30 pm

Set Construction:
Friday & Saturday (2/8 & 9)

Spiritual Life Retreat:
Each year Camp Glisson offers several Spiritual Life Retreats. These meaningful weekends are a time of growing in the faith and getting to know youth from other churches. We would like to go for the weekend retreat on March 15-17. There is a speaker, band, small group times, and lots more. What to bring, directions, a schedule and paperwork are available at http://www.ngumc.org/pages/detail/1286.
The retreat cost is $130. However, please as always, if money is the primary concern (I know that things can be tight this time of year) tell me and we will make arrangements to assist in whatever way possible. Please contact me if you have questions or are interested in participating.

Kaylen Short
Youth Director
---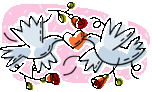 Who Remembers the Newlywed Game?
Well our Mt. Carmel Youth are going to recreate that fun 1970's gameshow with a slight twist ... it will be the "NOT SO NEWLYWED GAME" and will feature couples from right here at Mt. Carmel!

The games will begin on Saturday night, February 2nd beginning at 6:00 PM in our Fellowship Hall!

The annual Youth Spaghetti Dinner will be a part of this fun evening too and the whole event will support the 2013 Youth Summer Mission Trip to Cairo, Illinois.

Don't delay! Call today to make your reservation! Deadline for reservations is Thursday, Jan. 31. Please make a reservation to ensure that there is a seat for you. E-mail Gail Bolton at flossygail@comcast.net or call 678-313-3526.
---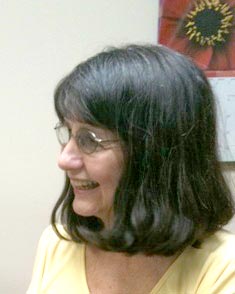 Sunday School:
This week's lesson focus is "God made me with jobs to do" and is from Jeremiah 1:4-10. The story is about the boy, Jeremiah and the job God had for him. Jeremiah was afraid, but God told him "we will do it together." Jeremiah is told "God will put words in your mouth." Discuss with your children what they think that means.

Spiritual Workshop for Families
Sunday, Feb. 10 2:00

Come to an afternoon workshop led by Pastor Cyndi, Rev. Lynne Smith from the Counseling Center, and myself to help you and your children talk about your faith and discover ways your family can celebrate the season of Lent . There will be some hands on activities that you can take home to do with your children during the Lenten season. Please RSVP by February 8.

Save the Date: Vacation Bible School! June 3-7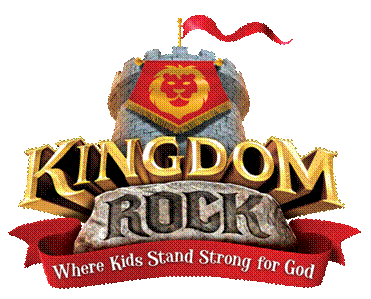 ---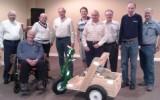 United Methodist Men's Sunday -
Photos Needed

This year our United Methodist Men will lead the worship service on Sunday, April 14th and they need your help!

The UMM would like to include a presentation showing our men in action! If you have any photos from any of the United Methodist Men's events, meetings, BBQ's, retreats or other activities, please forward them to George Hunter at george.a.hunter@gmail.com.

Thank you for your help, and mark your calendars for April 14th!
---
In Ms. Lorrie's absence this week, we would just like to ask that you please keep the upcoming Preschool dates in mind:

January 30 & 31 at 9:30 AM
Preschool In-House Registration
Fellowship Hall

February 1 at 9:00 AM
Preschool Community Registration
Fellowship Hall (invite your friends & neighbors!)

February 13 & 14 at 12:30 PM
Preschool Valentine's Day parties!

February 13 at 7:00 pm
Ash Wednesday Worship Service at Mt. Carmel
(pot luck dinner at 6:00 pm)

February 15 - Preschool Closed

February 18 - Preschool Closed for President's Day

February 21 - Preschool Speech & Hearing Screenings
Please join with others in our church family in praying this week:
CONCERNS:
Eric Riviere - cancer has metastasized
Katie & Josh Riviere - trying to have a baby
Family of Cheryl Martin's cousin who died in Germany
Cheri Proels' friend Sandra
Hal Brickle - moving to Macon
Briana - friend of Bonds
Son of Ted Marcis' friend - addiction, divorce & job search
Alfredo - unable to digest food - friend of Valverde-Jensen family
Byron Follmer
THANKSGIVINGS:
Birth of Bryan Arthur Haecker on 1/29/13 - Mandy & Matt Haecker
Shelia Trentini's father - good reports and response to treatment
Bob Jones' sister - successful surgery and good test results
Sam & Jacque Tapley - Cervical Cancer Walk
Marcy Medinger's sister visiting
Molly Joyner Leeper visiting
---
News to Share?
Do you have an article to include in next week's bulletin or newsletter?

Email these to Suzanne Foster or call the church office.

office@mtcarmel-umc.org
5100 South Old Peachtree Road
Norcross, GA 30092
770-449-4498
www.mtcarmel-umc.org