In the Newsletter this Week:
Homecoming is this Sunday!
Mission Moment from Ann Whitlow
Children's Ministry

Operation Christmas Child filled 50 boxes
2 Artists Needed for Bulletin Covers
Sign Up for Kids Cooking Club

Men's Dinner Out this Thursday
Youth Elect New Officers
Fellowship Golf Outing on August 24th
Strikes for Jesus Bowling on August 31st
Get Ready for the NCM Yard Sale
Prayer and Thanksgivings
---
Homecoming on August 18th -
THIS Sunday!
Combined Service at 10:30 AM


Did you guess who this person is? If you guessed Jay Hodges, you're correct! Now

Reverend

Jay Hodges, he will be our guest preacher at Homecoming on Sunday!
Covered Dish Lunch
After the combined worship service, everyone is invited to bring a dish or two to share and join us for a COVERED DISH LUNCH in the Fellowship Hall. Drinks and paper goods will be provided.
Invite past members, friends and neighbors to join us for this fun service and meal!
---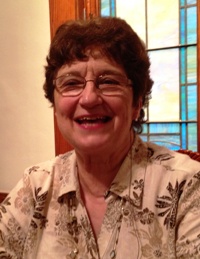 Mission Moment
Take a moment to watch Ann Whitlow's "
Mission Moment
" from Sunday, August 11th.
---
Children's Ministries
Homecoming Sunday: August 18th at 10:30 AM
This Sunday, the children will gather in the Sanctuary for singing and Children's Time, then those in 1st grade and under will go downstairs for a lesson based on Luke 5:1-11 (Jesus choosing his disciples.)
Operation Christmas Child Boxes
Last Sunday we filled 50 shoe boxes with items for Operation Christmas Child. We have a few more items, but ran out of boxes, so if you have extras, please drop them off at the church. Thank you!
Children's Drawings for Worship Bulletins
Thank you for signing up to draw a picture for the Worship Bulletins through the rest of 2013. We have two dates left, Oct. 20 and Nov. 10. Please let me know if your child can draw a picture for one of those Sundays.
The Oct. 20th passage is 1 Samuel 16: 1-13
and Psalm 51: 10-14.
The Nov. 10th passage is Amos: 1-2, 5: 14-15, 21-24.
All drawings are due back by Sept. 1.
Cooking Club: September 15. 2:00-3:30
Come make some tasty, healthy (mostly) snacks with us on Sunday afternoon! For ages Pre-K through 5th grade. Register @ children@mtcarmel-umc.org by Sept. 13th.
Marian Long
Director of Children's Ministries
770-449-4498
http://mtcarmel-umc.org/#/children
---
United Methodist Men's DINNER OUT!
On Thursday, August 15th the Mt. Carmel United Methodist Men's Club will meet at 6:30 p.m. at the
Norcross Station Café
(in downtown Norcross) for dinner.
ALL men of the church are invited to join the group!
---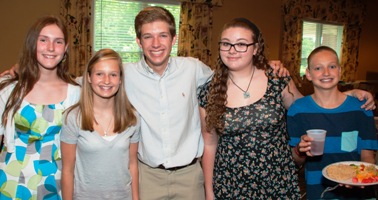 Youth Gear Up for 2013 - 2014
School Year!
The Mt. Carmel Youth met on Sunday and elected the new Youth Council for the 2013-2014 school year. Officers are:
President: Zack Bond - Senior at North Gwinnett High School
Vice President: Lydia Thompson - Junior at North Gwinnett High School
Secretary: Sam Medinger - Senior at Norcross High School
Senior High Representative: Casey Bell - Junior at Wesleyan High School
Mid High Representative: Andrew Bond - Eighth Grade at North Gwinnett Middle School
Mid High At Large Member: Elizabeth Sigmon - Eighth Grade at Pinkneyville Middle School
Sunday School Representative: Tarin Hinson - Ninth Grade at Duluth High School
Worship Leader: Will Thompson - Senior at North Gwinnett High School
All youth in 6th - 12th grades are invited to come to Youth from 5:15 until 7:30 on Sunday evenings in the Youth Hall. (downstairs on sanctuary side of building)
---
Fellowship Golf Outing - August 24
Everyone is welcome to play in the Fellowship Golf Outing at River Pines Golf Club on Saturday, August 24th. Tee time will be between 9:00 and 10:00 AM.
Please contact Neil Odom if you'd like to play in this fun event! nonojo413@gmail.com or
(770) 827-2122.
---
Strikes for Jesus ... Fun, Fun, Fun!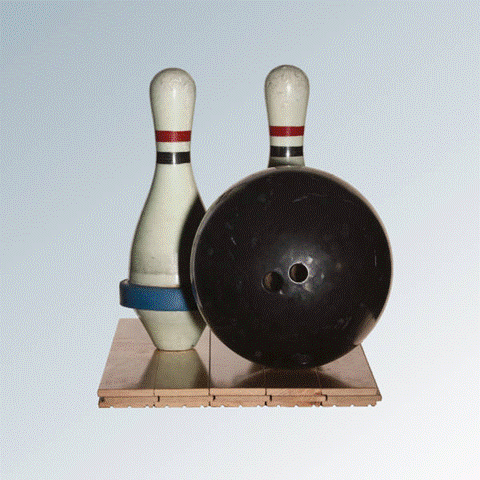 Our next fun bowling event will be on Saturday, August 31st at 11:00 AM at Spalding Bowling Lanes.
(Please note TIME CHANGE!)
Pekka gave me a gentle reminder that he is the current champion ... affirming that GOD DOES WORK IN MYSTERIOUS WAYS!
Everyone is welcome - contact Neil Odom to
sign up. nonojo413@gmail.com
or (770) 827-2122.
---
Member Care Needs More Volunteers!
Do you enjoy cooking a meal for a sick friend? Possibly driving someone to the doctor? If so, then our Member Care Team needs you!
Member Care would like to expand it's 5 care teams to 7 teams so that no one is called upon too often to provide assistance.
When you are called however, the notice is often sudden since a team is called upon when someone gets sick or has some sort of emergency.
---

Yard Sale for NCM - September 21
Mark your calendars!
On September 21st, the Transformer Sunday school class is coordinating a church-wide garage sale on the front lawn of the church (or Fellowship Hall in case of rain). All proceeds from the garage sale will benefit Norcross Cooperative Ministry's Restoring Hope program.
What is "Restoring Hope!"?
The Norcross Cooperative Ministry will work closely with a minimum of 100 families over the next five years to help them break the cycle of poverty and return to a productive lifestyle. These clients will receive expanded services, such as housing assistance, education programs, money management and employment preparation.
NCM will also increase food distribution and emergency housing and begin to provide non-food items to families in need. Food bags distributed by NCM currently have about a four or five day food supply. NCM would like to give a week's worth of food.
How YOU can help…
You can volunteer to help with the actual garage sale by helping us set-up or sell the donated items. We will have a sign-up sheet closer to the event for you to indicate how you can help. Also, start thinking about items you can donate to the garage sale. Bring these items to the Fellowship Hall beginning September 16th. If you have large items that you need picked up, please contact Sam Tapley at 770/833-0091 (e-mail spt404@hotmail.com) or Ed McDonald at 678/983-5588 (e-mail edmacmo@gmail.com). We hope you will also come out and shop with us on September 21st.
We will also be selling hot dogs, chips, drinks and baked goods. If you can provide any of these items, you can indicate that on the sign-up sheet. Proceeds from all food sales will benefit the Mt. Carmel UMC general operating fund.
At our last garage sale, we made enough money to build four houses for families in Nicaragua! It is exciting to be able to do something that truly transforms lives and to help those in need in our immediate area.
We sincerely thank you for your support in the past, and hope you will support this church-wide effort in some way on September 21st.

---
Prayers and Thanksgivings
Please join with others in our church family in praying our concerns and thanksgivings this week.
Concerns
Tom Cooper
Cindy Jones' co-worker: emergency surgery
Gene Anglin's sister: broken hip & shoulder
Death of Craig German's relative
Steve Rogers: upcoming heart catheterization
Gwen Lansings' co-worker: Paige
Sherry Blackwood & grandchildren: trip to N.Y.
Marilyn McGee's sister-in-law: transitioning to assisted living
father of Laraine Downey's son's girlfriend: esophageal cancer
Preschool: enrollment and upcoming school year
Dan Bailey's mother: pain
Diana & James Nishimuta and babies
Alex Bailey
children who are bullied / have no friends
Tony - 53 yr. old with dementia
Shirley: broken leg
Mike: Haitian friend of Valverde-Jensens - unfair treatment
Anglin's friend Barbara
Philip Bryan Talbert: job soon, uncle who has cancer, and grandmother
Donna Riviere's mother Barbara: thyroid biopsy
river / water issues with Georgia / Florida
John & Shirley
Thanksgivings
Tom home from hospital
Birthdays of Anne Bailey, Bill Posey & Jessee Hoge
Claire's brother proposed to her future sister-in-law