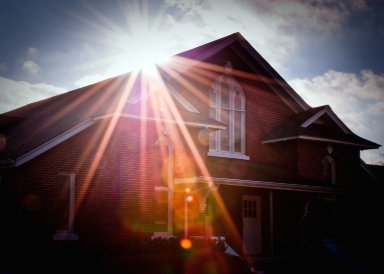 Nov. 6, 2012
In this issue:
From the Pastor
Commitment Cards
Mid-High Retreat
Children's News
NCM Needs
Parents Night Out
Preschool News
Fair Trade Sale
Thanksgiving Dinner
Book Club
Thanksgiving
Arrangements
New Bible Study
Items Needing Homes
Sunday's Prayers
Save the Date
In Worship this week
Birthdays / Anniv.
NCM
Counseling Center
LOVE & LOGIC CLASS


NOVEMBER 6 - 6:30 PM
ROOM 112/114



PRESCHOOL PICTURE DAYS


NOV. 7 - 8
ROOM 112/114



WOMEN'S STUDY


NOV. 7 - 7:00 PM
YOUTH ROOM



ADULT CHOIR PRACTICE


NOV. 7 - 7:00 PM
CHOIR ROOM



PAVEMENT POUNDERS


NOV. 10 - 8:00 AM
MEET AT CHURCH



ADULT / FAMILY COUNCIL MTG.


NOV. 11 - 10:45 AM
ROOM 112/114



CHILDREN'S PAGEANT PRACTICE


NOV. 11 - 4:00 PM
SANCTUARY



UMYF


NOV. 11 - 5:15 PM



SUNDAY STUDY


NOV. 11 - 6:45 PM
COUNSELING CENTER



EXODUS STUDY


NOV. 12 - 7:00 PM
HOPE HOUSE



EVANGELISM MTG.


NOV. 13 - 7:00 PM
HOPE HOUSE



PRESCHOOL SOUP LUNCH


NOV. 15 - 12:00 PM
FELLOWSHIP HALL



YOUTH "THANKSFASTING"


NOV. 17 - 18



FAIR TRADE SALE


NOV. 18
2:00 - 5:30 PM
FELLOWSHIP HALL



CHURCH THANKSGIVING DINNER


NOV. 18 - 6:00 PM
FELLOWSHIP HALL



PRESCHOOL CLOSED


NOV. 19 - NOV. 23



NIGHT CIRCLE


NOV. 19 - 6:30 PM
FELLOWSHIP HALL



DAY CIRCLE


NOV. 20 - 10:30 AM
FELLOWSHIP HALL



THKSGVG. FLOWER PICK-UP


NOV. 21 - 10:30 - 1:30
FELLOWSHIP HALL



HAPPY THANKSGIVING!


NOV. 22
Birthdays this week:
Arlo Ferguson
Gail Bolton
John Whitlow
Quentin Proels
Adam Linne
Bob Fugate
Jeffrey Bolton
Anniversaries this week:
Joe & Cecelia Davis
Bobby & Cathy Smith
Norcross Cooperative Ministry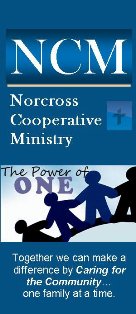 As one of the founding churches of NCM, we encourage your support as they assist those in need in our area.

October is one of the months when Mt. Carmel has a special food drive for NCM.
Please remember them when you do your shopping each week!

For more information on NCM, see their facebook page at
www.facebook.com
/norcrosscm.
North Georgia Family Counseling Center

Family Wellness
through Counseling, Education and Research

Mt. Carmel proudly supports the North Georgia Family Counseling Center.
678-242-9355
ngfccumc@gmail.com
www.ngfccumc.org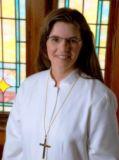 Over the years, Ed saw me read Pride and Prejudice again and again. I had seen the movies based on the book. He heard me express impatience as I waited for the miniseries.

Now, Jean Claude Van Dam is not in that miniseries, neither is Steven Seagal. But Ed sacrificed, because he knew that Pride and Prejudice is one of my favorite novels.

I'm not sure what Ed was expecting. Perhaps since Jane Austen wrote in the 1800s, Ed expected literary expertise and artistic merit. Instead, he saw Elizabeth Bennett, full of prejudice against people who appear proud. Would she overcome her own prejudices and see the wealthy Mr. Darcy for the good gentleman that he truly is? Will she instead fall for the handsome and unscrupulous Mr. Wickham, who claims to have been robbed of his rightful inheritance by none other than (gasp) Mr. Darcy.

At the end of the first episode, Ed turned to me and with a look of incredulity said, "this is a soap opera."

Maybe that same thought crossed your mind as we heard from Ruth on Sunday. This is a soap opera!

• Naomi is desolate. Her family struggled during times of famine and finally gave up, sold the family farm in Bethlehem and moved to Moab in hopes of a better life. But instead of a better life, her husband and two sons die.

• The two daughters-in-law, Ruth and Orpah, want to stay with Naomi, to take care of their mother-in-law. Will Ruth and Orpah go with her or return home to start a new life? Or will they return to Bethlehem with Naomi, care for this elderly woman who has been like a mother to them?

• What will happen when Ruth and Naomi arrive in Bethlehem? Will they be accepted by the community? After all, Ruth is a foreigner, a Moabite, one of Israel's traditional enemies.

All this is just Chapter 1!

This Sunday we will read more of the ongoing saga, and it gets pretty risqué. Just how far will Ruth go to secure a future for herself and Naomi?

You might find yourself asking, "Why is this in the Bible? It's a soap opera!"

As we read through the book, don't get so involved in the plot that you miss the behind-the-scenes action. While the book is named for Ruth, the main character is really God.

That's not a bad thing to remember during those times when our lives seem like a soap opera. When it feels like you are on a roller coaster, moments of joy and success interspersed with times of devastation and hardship—remember to ask—who is working behind the scenes? Who is the main character in this production?

I'll see you this Sunday, in Bethlehem, at the beginning of the barley harvest.

Still Time for Commitment Cards

THANK YOU to those who have turned in a COMMITMENT CARD to help us plan the 2013 budget. If you haven't completed a card yet, please use one from the pew racks and place it in the offering plate on Sunday, contact the church office, or make your commitment online by clicking here.
---

Mid-High Retreat Rescheduled

Due to their various schedules, many of the youth were not going to be able to participate in the Mid-High Retreat that was to have been on Nov. 9-11. Therefore, the retreat will be rescheduled in the Spring. Please watch for more information in upcoming bulletins & newsletters.

THIS SUNDAY, November 11th, ALL youth will go out to dinner, so please be at the church at 5:15 p.m. with money for your meal. Watch youth e-mails for more information.
---
Children's Ministry News: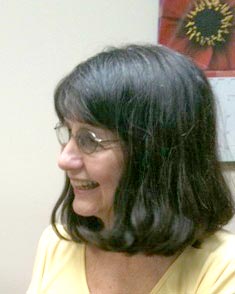 Sunday School:
This week's lesson is called "The Widow's Offering" and is from Mark 12:38-44.It will remind us of the commitment cards we turned in on Oct. 28. Jesus values what we share with others. As a family, think about who we can share with.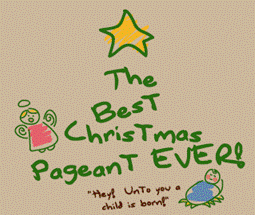 Pageant Practice:
Week 2 of pageant practice is on Sunday at 4:00. Please be on time so that we can start promptly. Parents, please practice with your children so they will know when to say their lines. They will need to know the lines before and after theirs. Also, help them with putting expression into what they saying. Remember, by Nov. 18's practice, parts should be memorized.



Parent's Night Out: Friday, Nov. 30: 6:30 - 9:30


Watch for some exciting news about Parent's Night Out from our youth. You will want to reserve your spot early. Email Marian at children@mtcarmel-umc.org.
Director of Children's Ministries
---
NCM Emergency Need

Norcross Cooperative Ministry has been overwhelmed by requests for children's coats (any size) and blankets, quilts, and comforters.

If you have an extra coat or any size blanket, please drop these off at the church or at NCM.
---
Parents Night Out Is Coming ...
Sign Up Now!!

The youth will again sponsor the Annual Parent's Night Out on Friday, November 30th from 6:30 until 9:30. Dinner, Movies and Gingerbread Houses will make it a night of fun for children ages 2 yrs. through 5th grade.

As a gift to everyone, we will only be asking for a $5.00 registration fee per family, but space is limited, so register now at children@mtcarmel-umc.org or call Marian Long at the church office. 770-449-4498.
---
Preschool News
Dear Friends,

We are off and running into November and October is just a dream. How did that happen? As you know, our Lollie Hats are in the hall, waiting for new homes. All hats are $20, the purses are $40, and the blankets are $75. Mercer already fulfilled her heart's desire by buying a purse and you could be as fashion forward as she is! Thank you, Mercer! Please make checks to Mt. Carmel Preschool. We are so delighted with the beautiful handwork of our offerings and thank Lollie a thousand times for her creativity, hard work, and devotion to children and underprivileged families in our area.

Picture Days are upon us and members of Mt. Carmel UMC are invited to join in the fun as well. Precious Memories Photography will be here on Wednesday and Thursday in the morning to take our pictures with a Christmas backdrop. You can even order Christmas cards if you like! The A Package is $40.00 and includes 1-8x10, 2-5x7, and 16 wallets, or Package B is $25.00 and includes 2-5x7 and 8 wallets. If you order the cards, the cost is $15 for 25 cards and envelopes. It is a pre-pay situation, so come dressed and ready for Christmas pictures and mark something off your to-do list!

We have our Friendship Soup Lunch on Thursday, November 15 at 12:00. Everyone is invited to attend with two guests and if you need more room, please contact me so I can set a place for the extra guests! We will begin our day as usual and after sanctuary, your child will come into the kitchen and add the veggie his class has been assigned to the beef stock that has been prepared. Don't worry, we have vegetarian soup as well! It will be a great time!

Are you interested in a flower centerpiece for your Thanksgiving table? I have sent home order forms for beautiful pumpkin arrangements offered by the Youth of Mt. Carmel. I can vouch for these centerpieces as I have gotten them every year! It just brightens up your table and helps our Youth get to Cairo, Illinois this summer for their mission trip. Information is on the flyers, so be sure to place your order before November 18!

Wow, with all the business that we discussed, I wonder if we forget why we are celebrating Thanksgiving in the first place. Aren't we blessed to live in a country where we can worship God as we choose? Keep that thought in your heart as we begin the special month.

In joy and love,
Lorrie
---

Fair Trade Gift Sale


Nov 18
2:00 - 5:30 p.m.
Make a difference in your holiday giving this year!

Your purchase of fair trade gifts (typically $5-$25) will improve the lives of artisans and farmers in developing countries.

Mt. Carmel UMC will host a Fair Trade Gift Sale using SERRV (www.serrv.org) and Equal Exchange (www.equalexchange.coop) products. Shop SERRV's unique and handcrafted fair trade items from around the world. Fill your home and kitchen with authentic décor, handmade dishware, and stunning handcrafted baskets. Adorn yourself with gorgeous fair trade jewelry, scarves, and baskets. Indulge in delicious Divine Chocolate and Equal Exchange's gourmet coffee (supports UMCOR Coffee Project).

---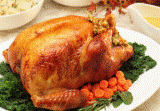 Church-wide Thanksgiving Dinner!

Mark your calendars for the CHURCH-WIDE THANKSGIVING DINNER on Sunday, November 18th at 6:00 p.m.

Our United Methodist Men will provide the main items and everyone else is asked to bring side dishes and desserts to share. Come and enjoy the food and fellowship!
---
Book Club

The organizational meeting for a new Book Club will be on Friday, November 9th at 7:00 p.m. in the Hope House. Interested parties are invited to gather in the Hope House with your list of favorite books. The group will then decide when to meet and what to read.

If you are interested, please contact Vicki Walden (vickiwalden@att.net) or Chris Bolton (770-448-4646) (dorseylbolton@bellsouth.net).
---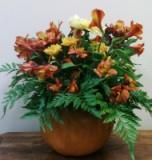 Thanksgiving Arrangements
The youth will be taking orders for your Thanksgiving floral arrangements on November 4, 11 and 18. You will be able to pick up your arrangement on Wednesday, November 21 between 10:30 and 1:30 in the church Fellowship Hall.

Cost is $23 which will help defray the cost of our Summer Mission Trip. Thank you, as always for supporting our Youth!
---
New Bible Study

The study of Acts is a 24 week study and will be offered in two parts with a break between. Learn how the early church and the church today live out the LIFE of JESUS. The study will begin on Wednesday, November 14th at 7:00 pm in the double classroom. Cost is $10.00 for materials.

If interested, please contact Neil Odom at 770-827-2122 or nonojo413@gmail.com.
---
TV's,Cabinets, and KITTENS Needing Homes!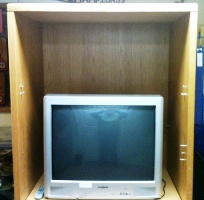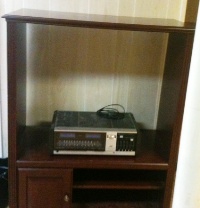 Some of our meeting rooms have recently been refurbished and the church now has two older tv's, cabinets and an old stereo that need a new home. All are in working order. If you have a need for these items, please see Gail Bolton or contact the church office.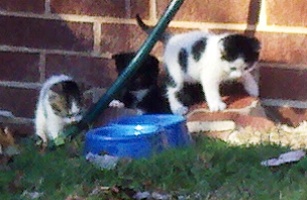 We also have FREE KITTENS available! Lila Hunter noticed these three cute kittens and their mother living behind the Hope House. If you would be interested in adopting one (or more!) before the weather gets colder, please contact Lila or the church office.
---
Please join with others in our church family in praying the thanksgivings and intercessions named in worship last Sunday and during the week:
CONCERNS:
Linda Osborne - health issues
The daughter of a friend of Jerry Loftis & Andy McDonald who has M.S.
Famlies of police officers killed in helicopter crash
Friends of Ashley Russo - lost house on Staten Island in storm
Safe travel for Sam Tapley and his mother
Diane Bond's co-worker: problems with job
Linnea Ignatius' fiancee's grandfather - health problems
Craig German's niece & family - tests at Mayo Clinic
THANKSGIVINGS:
Linda Anglin's birthday
"Strikes for Jesus" bowling on Saturday
Morning Starr ministry will continue
Jan Dodd back in church
Bill Chappell in church
Ernie & Christy Richmond visiting
Pastor Cyndi's aunt & uncle visiting
Lori Anderson in production of "Fiddler on the Roof"
---
News to Share?

Do you have an article to include in next week's bulletin or newsletter?

Email these to Suzanne Foster or call the church office.

office@mtcarmel-umc.org
5100 South Old Peachtree Road
Norcross, GA 30092
770-449-4498
www.mtcarmel-umc.org