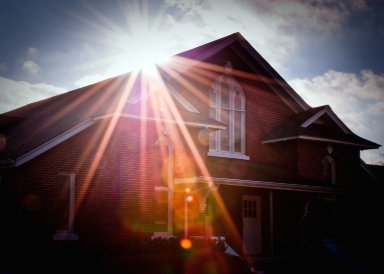 July 3, 2012
In this issue:
From the Pastor
Youth Mission Trip
Office Hours
Sermons in July
Children's News
Joel Committee
Lion's Club Boxes
Bible Study
From the Preschool
Homecoming
Thank You
Sunday's Prayers
Phil Griffin & Band
Save the Date
In Worship this week
Birthdays / Anniv.
NCM
Counseling Center
INDEPENDENCE DAY


JULY 4
OFFICE CLOSED



FAMILY PROMISE GUESTS


JULY 8 - 15



CHURCH LEADERSHIP DISCUSSION


JULY 8 - 12:00 PM
RM 112/114



GENESIS STUDY


JULY 9 - 7:00 PM
HOPE HOUSE



FRIENDLY NEIGHBORS


JULY 10 - 11:30 AM
FELLOWSHIP HALL



PAVEMENT POUNDERS


JULY 14 - 7:30 AM
LEAVE FROM CHURCH



PEACE WITH JUSTICE SUNDAY


JULY 15



UMW DAY CIRCLE


JULY 17
10:30 AM - FH



EVANGELISM MTG.


JULY 17
7:00 PM - HOPE HOUSE



WACKY WEDNESDAY


JULY 18 - 10 AM - 1 PM



YOUTH CAMPING TRIP


JULY 20 - 22



MEN'S CLUB DINNER


JULY 21 - 6:00 PM
FELLOWSHIP HALL



CHURCH LEADERSHIP DISCUSSION


JULY 22 - 12:00 PM
RM 112/114
WORSHIP COMM. MTG.


JULY 22 - 5:00 PM
RM 112/114
NIGHT CIRCLE MTG.


JULY 23 - 6:30 PM
OUT TO DINNER
WACKY WEDNESDAY


JULY 25 - 10:00 AM
LOWER HALL



STUDY OF GOSPEL OF MARK


JULY 25 - 7:00 PM
RM 112/114



YOUTH WHITE WATER RAFTING


JULY 27



YOUTH SUNDAY / COMBINED WORSHIP


JULY 29 - 10:30 AM
SANCTUARY



CHURCH LUNCH


JULY 29 - 12:00 PM
FELLOWSHIP HALL



CHURCH LEADERSHIP DISCUSSION


JULY 29 - 12:30 PM
RM 112/114
Birthdays this week:
P.J. Bendig
Danielle Tuthill
Elizabeth Crawford
Elizabeth Sigmon
Joe Davis
Sandra Merriman
Spencer Grogin
Alex Smith
Anniversaries this week:
Mark & Connie Bagwell
Carl & Joan Garner
Dan & Sandra Merriman
James & Diana Nishimuta
Norcross Cooperative Ministry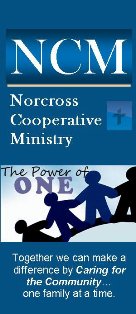 As one of the founding churches of NCM, we encourage your support as they assist those in need in our area.

For more information on NCM, see their facebook page at
www.facebook.com
/norcrosscm.
North Georgia Family Counseling Center

Family Wellness
through Counseling, Education and Research

Mt. Carmel proudly supports the North Georgia Family Counseling Center.
678-242-9355
ngfccumc@gmail.com
www.ngfccumc.org

A few years ago I had the great privilege of traveling through the Holy Land with other seminary students. I will never forget riding a camel up Mt. Sinai in the darkness to arrive at the top at sunrise; standing on the Mount of Olives looking out on Jerusalem; seeing the wall in Damascus where Paul was let down to safety in a basket.

One of the memories I cherish most is praying each morning with my fellow traveler, Tom. After I forgave him for mistakenly attending seminary at Duke instead of Candler, we discovered a shared passion. Both of us had led small groups that gathered for morning prayer before class. Both of us brought to the Middle East extra copies of the Book of Common Prayer, just in case others wanted to join us for morning prayer.

Tom and I met each morning in the lobby of that day's hotel to say prayers. The words did not change on the page, yet each day they were different as we prayed "keep this nation under your care" in another place. We prayed for peace in Jordan, Syria, Egypt, and Israel. We prayed for the needy in the West Bank, Nazareth, and Jordan. We prayed in each place:

Show us your mercy, O Lord;
And grant us your salvation.
Clothe your ministers with righteousness;
Let your people sing with joy.
Give peace, O Lord, in all the world;
For only in you can we live in safety.
Lord, keep this nation under your care;
And guide us in the way of justice and truth.
Let your way be known upon earth;
Your saving health among all nations.
Let not the needy, O Lord, be forgotten;
Nor the hope of the poor be taken away.
Create in us clean hearts, O God;
And sustain us with your Holy Spirit.
Tomorrow is Independence Day, and I will pull out my prayer book and say these prayers again from this corner of the world. Once again the words are unchanged, but my situation is different. As I pray for the needy I will think of those I have met at Norcross Cooperative Ministry and those guests who will stay in our church soon. As I pray for ways of justice I will remember leaders I have met here in Berkeley Lake, Norcross, Peachtree Corners and Duluth. As I pray "let your people sing with joy", I will think of you.
I'll see you this Sunday,
Pastor Cyndi
---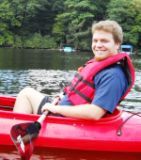 Seeing God

I can truly say that with a week past since the youth, the volunteers, and I returned from our mission trip to New Mexico that I am just now able to put into words what I witnessed. So often sight is the most basic of all our senses, but instead on this trip it seemed to frame all that I experienced in a very deep and meaningful way.

While in New Mexico I saw many things. At one point I saw a group of youth dance exuberantly while blasting pop music in front of a group of children sitting on a curb (and yes I took a video with my phone). At one point I saw youth showered with water balloons, sprayed with water guns, and even saw Mackenzie, Sam, and I get entire coolers of water poured on us by the very kids we had served for an entire week. I saw young people who rebuilt an entire roof for a family with parents not much older than me or even the youth themselves for that matter. I saw an entire inside of a church redone that will undoubtedly bring excitement and revival back into a family. I saw friendships formed by the youth and the Experience Missions staff at Twin Pines Eastern Navaho Reservation. I watched and marveled as even more meaningful relationships were born between the youth and Jordan, Jodie, Christian, and Marvin just to name a few; relationships only shared by parties who realize they are brothers and sisters in Christ. I saw things that held each of us back burn up in a campfire one night. I saw laughter, tears, and too many smiles to begin to count. More than anything I saw service as it is truly intended by God: service without bias, judgment, or expectation of return.

This last semester I had a professor who insisted that the most unique and fundamental claim in Christianity is that we claim to have seen God, in the human form of Jesus Christ. Well, for one week in New Mexico I truly saw God in the faces of those we served, and in the faces of the remarkable youth whom I was proud to serve alongside. But that is just what I saw and so I recommend that you all make it a point to be at the service on the 29th to hear what the youth saw, and see for yourself that God is alive and still very much working through the lives his followers.

With eyes that have had a glimpse of the Divine,
Kaylen
---
Church Office Hours Next Week

Due to our Administrative Assistant's vacation, generous volunteers will be staffing the office next week. Office hours will be: Monday: 9:00 AM - Noon / Tues. - Fri.: 9:00 AM - 1:00 PM.

Please plan your church business accordingly. And THANK YOU to our wonderful voluteers!
---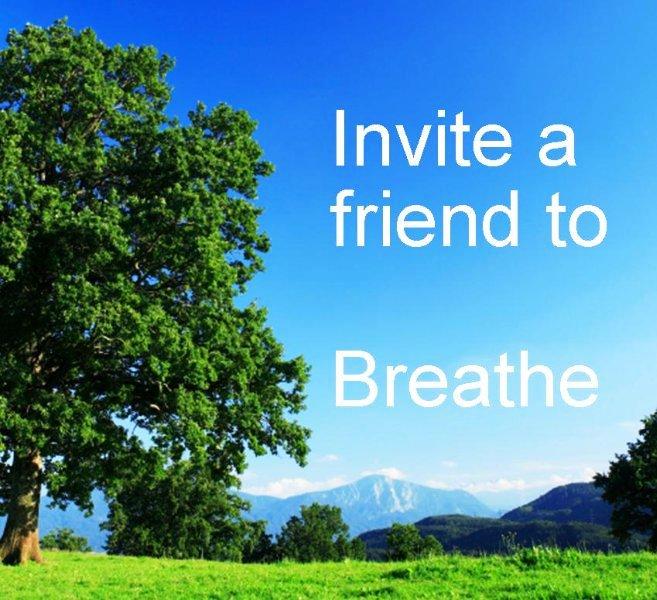 Breathe

Summer should be a time of rest and refreshment. Yet all too often we fill our days with activities and obligations. Even a "vacation" can be anything but peaceful, leaving us exhausted!

You are invited to be part of worship services at Mt Carmel as we focus on rhythms of the life God desires for us.

Instead of always going and doing, could we take time to simply be with God? We will listen to the early Christians' teachings on rhythm in life, patterns of daily breathing, and weekly Sabbath keeping.

While every week is a good time to invite someone to join us on a Sunday morning, please consider whether someone you know needs to hear these words. Invite someone, these first four weeks of July, to take a moment to simply "breathe".
---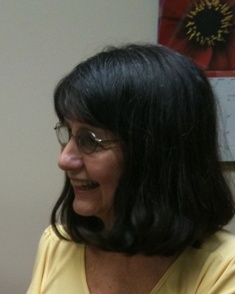 Children's Ministry News
Sunday School:
The lesson this week is Luke 4:16-30 and is the story of the opening stages of Jesus' ministry in his home town of Nazareth. His neighbors did not recognize his special relationship with God. Teachers for July 8 are Judy Peck - Preschool and Kelly Hinson - Elementary.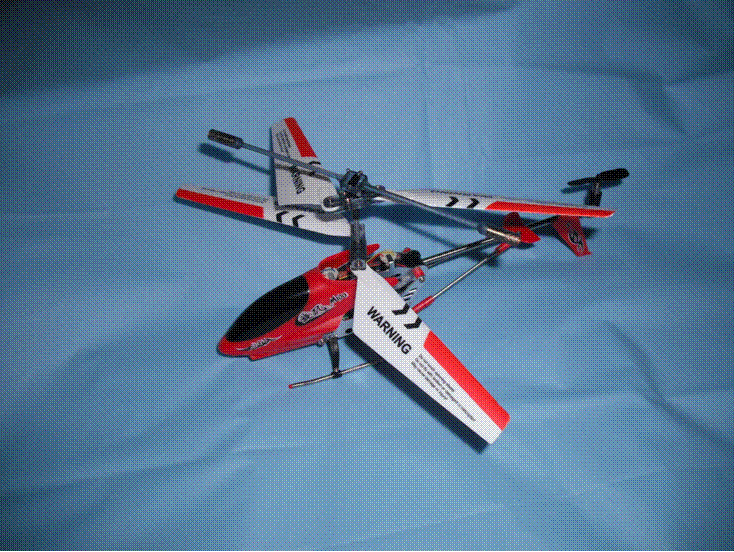 Helicopter Flight:
THIS SUNDAY!
Weather permitting; Tim Foster's BIG helicopter is going to fly around Mt. Carmel right after Sunday School and before the 11:00 service. Be sure to be here to watch the fantastic maneuvers.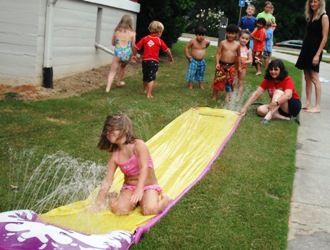 Wacky Wednesday: July 18 - Water Day!
Come prepared to get wet! We will play all kinds of games involving water, make water pictures, make some snow cones, slide down the slip and slide and have lots of wet fun. Sign up at children@mtcarmel-umc.org by Monday, July 16. Wear a swimsuit, shoes that can get wet, bring a towel and sunscreen and bring your lunch.
Director of Children's Ministries
---
Meeting the Mission

The Joel Committee invites your input about how we fulfill our mission statement, "Live, Love, Learn, Labor following the example of Christ". In addition to the Administrative Board and Council on Ministries, we invite all members and friends of Mt Carmel to discuss how we can better understand and focus on our mission. Together we are reading Simple Church by Thom Rainer and Eric Geiger, and meeting July 8, 22, and 29.

Reserve lunch and share your reflections by contacting the church office. Copies of the book are available in the church library and for purchase in the church office.
---

Outreach Opportunity

Boxes marked "Lions Club" are located in the Fellowship Hall for donating old glasses, hearing aids and cell phones.

The Lions Club refurbishes these items for the blind, vision impaired and hearing impaired. The boxes will be taken to the Norcross Lions Club in August.

Take a look at the photo on the box. You may see someone you know!
---
New Bible Study Beginning

A new bible study is being offered on Wednesday nights beginning on July 25th at 7:00 PM in the double classroom. It is an eight week study of the Gospel of Mark, led by Neil Odom.

If you would like to join the group, please contact Neil at
(e-mail nonojo413@gmail.com) or (770-827-2122).
---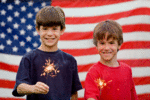 From the Preschool

Since the Preschool children and staff are out having lots of summer fun, there is no news to report right now.

However, to see a full newsletter with information and upcoming dates for the beginning of the school year, please go to the church website at www.mtcarmel-umc.org. Click on the Preschool tab for more information.

And have a happy and safe Independence Day!

In joy and love,
Lorrie
---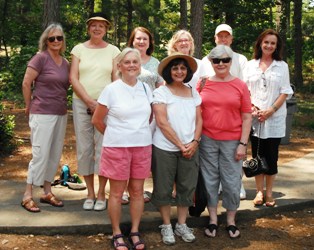 Chapel in the Woods

If you have not been to the Heritage Center at the Monastery in Conyers, it is a wonderful place to learn about the monks, their services and the history of the monastery. There is a museum, gift shop, bonsai plants to buy and a café. Ten members of the Chapel in the Woods hikers visited there on Saturday and endured the temperature of 106 degrees, but they had a great time, including a prayer service in the cathedral!

If you'd like to join the Chapel in the Woods group, contact Marlene Porter at 770-931-2504 for more information. The next Chapel hike will be in October when they participate in the Wesley Walk for Others.
---
This year's Homecoming service, August 19, will have the theme "Homecoming" . The Bible is full of stories of coming home! Jacob returns home years after he stole his brother's inheritance and blessing. The prodigal son returns home after wasting half of his family's fortune. Ruth goes "home" with Naomi to a land in which she had never been.

During the weeks that lead to Homecoming, we will prepare by sharing our stories of homecoming in the church newsletter. Is there a time you were away from Mt Carmel and returned to your church home? Perhaps you had never been to this church, but the first time you visited you knew you were "home".

Please write a paragraph or two with your story! Or, if you prefer, tell your story and the worship committee will write this for you. Send your story to (office@mtcarmel-umc.org) or call the church office (770-449-4498).
---
Thank You Very Much:

The Bolton family greatly appreciates the wonderful food that was prepared last week for our sister, Ellen Berlage and her family. We have suffered a great loss that still seems unreal. Please continue to pray for us as we reflect on the great time we had with Don.

Lamar, Chris & Family
William, Gail & Family
---------------------------------------------------
Excerpts from a letter received from the
Foundation of Wesley Woods:

Dear Reverend McDonald,

Thank you and Mt. Carmel UMC for making it possible through your annual Mother's Day Offering for our residents to continue to thrive in their communities. Your contribution of $259.00 will be placed in our charitable fund and will provide residential and health care services to older adults whose financial resources are insufficient for their needs ...

Please let your congregation know of our gratitude. Our mission is to help people age with grace, and your gift makes that possible. Our commitment is to be here when you need us, so we hope you will call on us when we can be of service.

Mike Watson,
President and CEO
---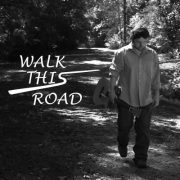 Watch for This!

On Friday, July 13th from 7:00 - 9:00 PM, our own Phil Griffin and his band The Malachi Project will perform on the Atlanta Live television show! Tune in to channel Atlanta 57.

The group is very excited and Phil promises that they will represent Mt. Carmel well!
---
Please join with others in our church family in praying the thanksgivings and intercessions named in worship last Sunday and during the week:
CONCERNS:
Laraine Downey's family
Lane Shutt's friend Debbie - brain tumor
Gunther Trentini's friend Scott - house near fire in Colorado
Andy Raye: GMAT test for Graduate school
Andy Raye's customer: wife committed suicide - left 2 young boys
Kaylen Short: sister waiting for first baby, grandmother heart problems, pastor's husband passed away, car trouble
Jerri Phillips - pain
THANKSGIVINGS:
Youth had great mission trip - returned safely
Parrish family visiting
Bill Downey's birthday
---
News to Share?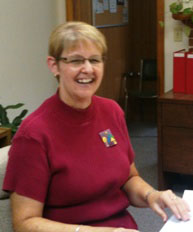 Do you have an article to include in next week's bulletin or newsletter?

Email these to Suzanne Foster or call the church office.

office@mtcarmel-umc.org
5100 South Old Peachtree Road
Norcross, GA 30092
770-449-4498
www.mtcarmel-umc.org