In the Newsletter this Week:
From the Pastor
Bring Fruits/Vegetables on November 24th!
Thanksgiving Pies / Flowers

Children's Art on Bulletin Covers

Thanksgiving Dinner: Nov. 24 at 6:00 p.m.
Kid's Night Out - Dec. 6
Choir at Berkeley Lake Chapel: Dec. 8 at 8:30 a.m.
Angel Tree: Nov. 24 - Dec. 11
Leave A Trace Foundation Presentation: Dec. 8

Children's Ministry

Preschool News

UMW Christmas Card Delivery

Women's Book Club - Dec. 6
"Strikes for Jesus" Bowling - Dec. 7
Night Circle Makes Holiday Boxes for Shut-Ins
Sympathy
New Baby
---
Bring Fruits & Vegetables on Nov. 24th!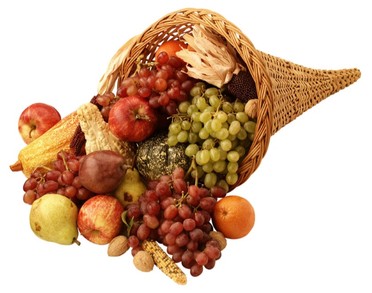 During our worship service on Thanksgiving Sunday, November 24th, we will say prayers of thanksgiving as we bring to the altar symbols of God's faithfulness.
Everyone is asked to bring a long-lasting fruit or vegetable (such as a sweet potato, orange, apple, carrot, etc.) to add to the Thanksgiving Cornucopia. Items will then be donated to Norcross Cooperative Ministry.
---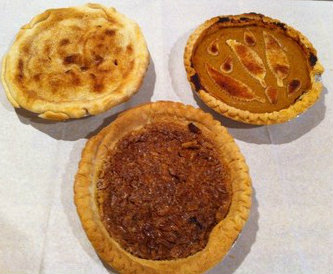 Thursday is the Last Day to Order Pies!
This year in response to several suggestions, the Youth Group will be taking orders for Homemade Apple, Pecan and Pumpkin Pies, as well as our traditional Pumpkin Flower Arrangements.
The pies will be $12.00 and be available for pick up on Sunday, November 24.
The Pumpkin Arrangements will be $25.00 and will be available for pick up on Wednesday, November 27 at 12:00 pm.
You may still place your order for flowers by filling out the insert in the bulletin on Sunday, or calling the church office.
Pies must be ordered by Thursday, Nov. 21st.
Thank you for supporting the youth Summer Mission Trip.
---
Children's Art on Bulletin Covers

Thank you to Ellie Grogin for her rendition of Isaiah, "Light in the Darkness," on last Sunday's bulletin cover!
Watch for more of our children's artwork on upcoming Sundays.
---
Church-wide Thanksgiving Dinner: November 24 at 6:00 p.m.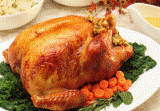 Come and join your church friends in giving thanks for all of our blessings and enjoy a delicious meal too!
The Men's Club will prepare turkey, ham, dressing, gravy, potatoes & green beans.
The congregation is asked to bring side dishes and desserts. Hope to see you there!

---
Kid's Night Out - Dec. 6th - 6 until 9 PM

Mark your calendar for a fun night for your children on Friday, December 6th!
The Mt. Carmel Youth will offer this as a Service Project which will include pizza, gingerbread houses, movie and other fun activities for children ages 3 years through 5th grade. Your evening begins at 6:00 and ends at 9:00.
Please reserve your spot by emailing Marian Long.
There will be a $5.00 per family reservation fee which can be paid to Marian also, by December 3. This will help to defray the cost of pizza and supplies.
---
Mt. Carmel Choir to Sing at Berkeley Lake Chapel: Sunday, December 8th at 8:30 a.m.

Come and hear a sneak preview of our choir's Christmas program at the Berkeley Lake Chapel!
So that we may support the choir at Berkeley Lake, there will NOT be an 8:30 service at Mt. Carmel on Dec. 8th.
---
Angel Tree Up on November 24th!
---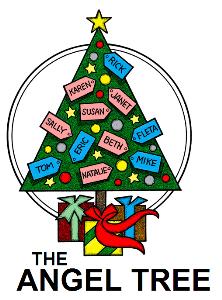 Each year, Mt. Carmel sponsors families in need and supplies them with gifts and food for the holidays. This year families will be included from local schools, Norcross Cooperative Ministry, and Action Ministries of the North Georgia Conference.
The tree stands upstairs in the foyer and is decorated with paper angels. Each angel has a gift that a member of the family has requested, and a number. To participate, just choose an angel and on the sheet nearby, sign your name beside that angel's number. Then do your shopping and attach the angel to the gift.
The tree will be up in time for the Thanksgiving Dinner on November 24th. The gifts MUST be returned to Mt. Carmel by Wednesday, DECEMBER 11th.
Please DO NOT WRAP THE GIFTS. Either place the gift in an open gift bag, or leave it unwrapped. This will help when sorting.
Thank you for sharing the spirit of Christmas!
---
Children's Ministry News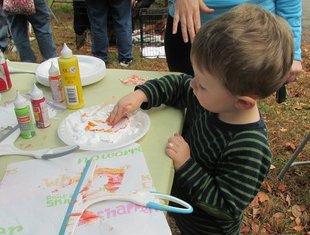 Sunday School
This Sunday is the last Sunday of the church year before beginning the new year with the season of Advent.
The focus for the children is that an earthly king is wealthy and uses his power to control others; Jesus, however, is a servant king who uses his great power to serve and save others. We will use the example of King Ahab and Josiah.
Take time this week to talk about power, i.e. what kind of power we have. How can we use our power to help others as Jesus does?
Pageant Practice: TIME CHANGE THIS WEEK ONLY - 4:30
Play practice will begin this Sunday at 4:30 so that you can stay for the church-wide Thanksgiving dinner at 6:00. Children, know your lines. The only people that can read their lines are our Bible Readers.
Save the Date: Kid's Night Out
Friday, December 6 from 6:00 – 9:00 PM
Cost $5 per family for ages 3 yrs. – 5th grade.
Reserve your spot by emailing: children@mtcarmel-umc.org. Payment due to Ms.Marian by December 3.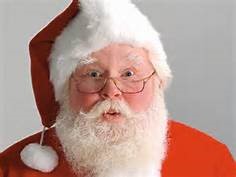 Pictures with Santa:
December 21 10:30-12:00
Thanks to Lois Salter, Santa will visit Mt. Carmel on Saturday, Dec. 21 from 10:30 – noon in our sanctuary.
Bring your cameras and take pictures of your children with Santa without waiting at the malls!
Marian Long
Director of Children's Ministries
770-449-4498
http://mtcarmel-umc.org/#/children
---
Preschool News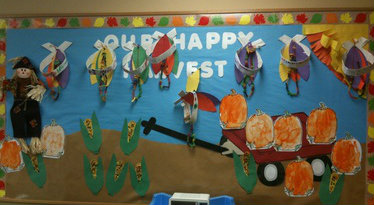 Dear Friends,
The Thanksgiving holiday is right around the corner and we will be enjoying the fruits of our labor. Parents, grandparents, siblings, and friends are invited to join our students for lunch on Thursday. As many of you can attest, we make the best vegetable, or vegetable beef soup in the world. I am not boasting – I am just stating a fact. The festivities begin at 12:00 and at the end of the luncheon, parents or dates are free to take their charges home. Ballet will begin at 1:15 as usual.
I am also reminding (and inviting) everyone to donate a centerpiece to our raffle which takes place during Breakfast with Santa on Saturday, December 14. If you would like to participate, please email me no later than Tuesday, December 10 with the title of your centerpiece. Miss Cindy will enter it on the brochure which describes all the centerpieces and will assign your creation with a number. Then all you need to do is join us for breakfast in order to participate in the raffle. Our prices have not changed for the last 5 years and again are $10.00 for adults and children are $7.00. Children under 2 are free!
Please send me a reservation at mtcarmelpres@comcast.net including the number of people attending (both adults and children) and the time. We have a 9:00 or 10:00 seating! We look forward to seeing you all then!
We are happy to announce we WILL be having a T/Th Toddler program in the spring and we have a brand new student from the neighborhood joining us. We have 2 available spots, so be quick as a bunny and let me know if your child will be joining us in January!
As always, we are thankful for this wonderful school and all the prayers surrounding us every day! The teachers and I wish you a wonderful, peaceful, delicious, and Happy Thanksgiving!
---
UMW Delivers Your Holiday Cards!


The Mt. Carmel United Methodist Women will once again be delivering your church-wide Christmas cards this year!
Just drop your cards to your church friends into the gift wrapped box at the back of the sanctuary. The UMW members will then deliver the cards on Sunday mornings during Advent, before and after each worship service.
---
Women's Book Club to Meet Dec. 6
The Women's Book Club will meet in the Hope House on Friday, December 6th at 7:00 p.m.
This month's book is The Heart Mender, by Andy Andrews.
All women are invited to join the group. Light refreshments are also served. Contact
Chris Bolton
for more information.
---
Strikes for Jesus - December 7

Another STRIKES FOR JESUS bowling event is scheduled for December 7 at 11:00 a.m. at Spalding Lanes on Holcomb Bridge Rd. There will be two hours of bowling for a cost of $17.50 per person and $4.00 for shoe rental (if needed.)
Please let
Neil Odom
know if you are interested in joining the group for this fun event.
Oh yes! The old guy (your current champ) says bring it on!
---
Night Circle Makes Boxes for Shut-Ins

The Lola Belle Young Night Circle put together Holiday Boxes for the shut-ins of our church at their meeting last Monday.
Thank you ladies!
All women are invited to join the Night Circle on the 4th Monday of each month at 6:30 p.m., or the Day Circle which meets on the 2nd Tuesday of each month at 11:30 AM.
Contact the church office for more details.
---
Sympathy
Our condolences go out to the family of Curt Raymond who passed away on Sunday, November 17, 2013.
Curt was a regular attender of the 8:30 worship service at Mt. Carmel and will be missed.
Please keep his wife Jean and their family in your prayers.
---
We Welcome a New Baby!
Congratulations to Jason and Tara Campbell, Isaac, Cate, Aaron, and Alex, on the birth of their new son and brother, Jason Peter!
We can't wait to meet Peter when he is ready to make his debut at Mt. Carmel!
---
Prayers and Thanksgivings
Please join with others in our church family in praying our concerns and thanksgivings this week.
Concerns
Family of Curt Raymond
Lane Shutt's mother in ICU with bleeding
Tim Sawinska - safe travels on his move to N.C.
Anne Bailey's family and others in Philippines
Cheri Proels' father-in-law and brother - recovering from surgeries
JoAnn & Billy Weathers - health
Linnea Porter's father-in-law - health issue
Jeannie Klinetob's two friends with demetia
Tim Sawinska's neighbor - father entering assisted living in Minnesota
Jeanne Manget: daughter's relative having mastectomy
Ragon's friend Tara - brain tumor
Thanksgivings
New Campbell baby
Ted Klaren's birthday
Shelia Trentini - prayers during her father's illness / death
Bob Jones' father better - may visit for Thanksgiving
All help with Berkeley Lake Festival