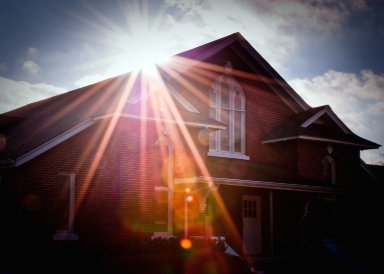 February 19, 2013
In this issue:
From the Pastor
Housing & Homeless
Lenten Dinner
Children's News
Worship Arts
Book Club
Dinner Theatre
Preschool News
Family Promise
Chili Cook-Off
Habitat Build
Scout Sunday
Sunday's Prayers
Save the Date
In Worship this week
Birthdays / Anniv.
NCM
Counseling Center
Save the Date...
PRESCHOOL SPEECH & HEARING SCREENING
FEB. 20

LENTEN DINNER & WORKSHOP
FEB. 20 - 6:00 PM
FELLOWSHIP HALL



CHOIR PRACTICE


FEB. 20 - 7:00 PM
CHOIR ROOM



WEDNESDAY STUDY


FEB. 20 - 7:00 PM
RM 112/114



YOUTH REHEARSAL


FEB. 20 - 7:00 PM
YOUTH HALL



YOUTH SET CONSTRUCTION


FEB. 22 & 23
DOWNSTAIRS ROOMS



PAVEMENT POUNDERS


FEB. 23 - 8:00 AM
MEET AT CHURCH



WORSHIP ARTS MTG.


FEB. 23 - 10:00 AM
HISTORY ROOM



SCOUT SUNDAY


FEB. 24



NGFCC BOARD MTG.


FEB. 24 - 12:30 PM
COUNSELING CENTER



YOUTH REHEARSAL


FEB. 24 - 3:00 PM
FELLOWSHIP HALL



SUNDAY NIGHT STUDY


FEB. 24 - 6:00 PM
COUNSELING CENTER



YOUTH REHEARSAL


FEB. 25 - 6:30 PM
FELLOWSHIP HALL



STUDY OF LUKE


FEB. 25 - 7:00 PM
HOPE HOUSE



BROWN BAG STUDY


FEB. 26 - 11:30 AM
HOPE HOUSE



YOUTH REHEARSAL


FEB. 26 - 6:30PM
FELLOWSHIP HALL



BOOK CLUB MEETS


MARCH 1 - 7:00 PM
HOPE HOUSE



COUNCIL ON MINISTRIES


MARCH 3 - 4:30 PM
ROOM 112/114

QUEEN GLITTER TO PRESCHOOL
MARCH 6 - 10:00 AM
SANCTUARY



YOUTH DINNER THEATRE


MARCH 8 & 9 - 7:00 PM
FELLOWSHIP HALL



DAYLIGHT SAVING TIME BEGINS - SET CLOCKS UP ONE HOUR


MARCH 10



TRUSTEE MTG.


MARCH 10 - 6:00 PM
HOPE HOUSE



PRESCHOOL CLOSED


MARCH 11



CHURCH WORKDAY


MARCH 16 - 9:00 AM



CHILI COOK-OFF AT IGNATIUS HOME


MARCH 16 - 7:00 PM



MEN'S BREAKFAST


MARCH 17 - 8:00 AM
FELLOWSHIP HALL



DAY CIRCLE


MARCH 19 - 10:30 AM
FELLOWSHIP HALL



PALM SUNDAY


MARCH 24



NIGHT CIRCLE


MARCH 25 - 6:30 PM
FELLOWSHIP HALL



STATIONS OF THE CROSS


MARCH 28 - 30



MAUNDY THURSDAY


WORSHIP
MARCH 28 - 7:00 PM



GOOD FRIDAY WORSHIP


MARCH 29 - 12:00 PM
SANCTUARY



GOOD FRIDAY LUNCH


MARCH 29
11:30 AM & 12:30 PM
FELLOWSHIP HALL



EGG HUNT


MARCH 30 - 10:00 AM
FELLOWSHIP HALL / OUTSIDE



EASTER SUNDAY


MARCH 31
SUNRISE SERVICE - 7 AM
BREAKFAST - 7:30 AM
WORSHIP - 8:30, 9:30 & 11:00
Birthdays this week:
JoAnn Weathers
Marlene Porter
Jacob Portillo
Emily Harstead
Mandy Haecker
Brent Weeks
Johnny Roe
Lisa Spiller
Paul Bendig
Amanda Bolton
Anniversaries this week:
Alston & Jo Minor
J.W. & Emmy Epps
North Georgia Family Counseling Center

Family Wellness
through Counseling, Education and Research

Mt. Carmel proudly supports the North Georgia Family Counseling Center.
678-242-9355
ngfccumc@gmail.com
www.ngfccumc.org
Norcross Cooperative Ministry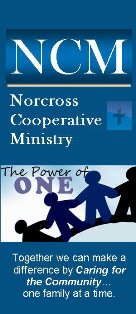 As one of the founding churches of NCM, we encourage your support assisting those in need in our area.

For more information on NCM, see their facebook page.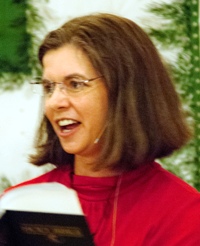 On Earth As It Is In Heaven



Our weekly staff meetings always include a time of prayer. We pray for those named aloud in the worship services, and for others who called or emailed the church with private requests.

But something happened a few months ago when we began using connect cards in worship. Instead of a handful of requests, we were inundated with numerous requests. We had no idea that so many in our congregation longed for prayer.

I suppose that there are many reasons why people were reluctant to ask for prayers. Some of us don't like to ask for help. Some of us aren't comfortable speaking out in a larger group. Some of us don't want to bother others.

What's clear from the connect cards, though, is that most of us long for prayer. Many of us are hurting. Every one of us is
touched by the suffering of others.

Jesus teaches us to pray "thy Kingdom come" because this earth as we know it is not what God desires. The brokenness can be overwhelming. We ask for prayers, knowing we need God's help.

This Sunday when you sit on a pew, look at those to your left and right. Pay attention to those who sit in front of you and behind you. Almost everyone brings in a burden of some sort. At least one of your neighbors is hurting.

Every week we set aside a moment in worship to greet one another. We offer words of welcome and peace, hugs and handshakes.

This week, I ask that you add a silent prayer on behalf of those you greet. When you shake a hand and say "I'm
glad you're here", say a silent prayer, "for this person—may it be on earth, as it is in heaven".
Whether we raise a hand in worship, write it on a connect card, or hold it all in, we all need prayer, don't we?
I'll see you this Sunday,

Pastor Cyndi
---
Housing and Homeless Offering

This Sunday Mt Carmel will once again participate in a special offering for the Homeless. 100% of Homeless Offering funds are distributed to ministries that serve poor and homeless persons throughout the North Georgia Conference.
---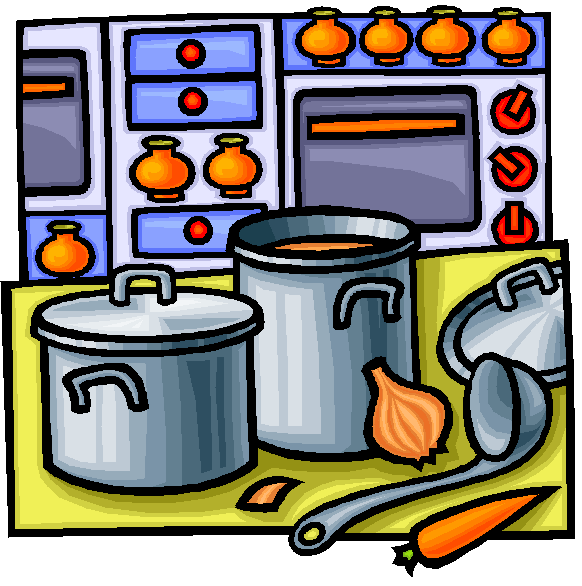 Wednesday Lenten Dinners and Study

Mark your calendars for Lenten dinners at 6:00 p.m. each Wednesday, February 20th through March 20th.

After dinner Pastor Cyndi will lead a study for all ages together on praying with colors, beads, words, lines and palms. Dinner and study end by 7:00 p.m.

Invite a friend to join us each Wednesday!

Dinner menu for February 20th:
Soups, Stews, Chowders & Chili
bread / crackers
fresh green salad
cool fruit salad
assorted desserts
tea & lemonade

Adults: $6.00 / Children 12 & under: $3.00 / Family Max: $20.00
Proceeds benefit the Mt. Carmel United Methodist Women's Missions.
---
Sunday School:
The lesson this week is from Genesis 15:1-12, 17-18 and is the story of God's Promises to Abram that he will have as many children as stars in the sky. The children's focus is on knowing that God keeps his promises. As a family, make a list for your refrigerator of the promises you keep in your family, like
using kind words, providing food and clothing, and going to church together.

Lenten Dinner: 6:00 on Wednesday
After our soup and cornbread meal, Pastor Cyndi will begin a series on different ways to pray. This week is praying with Color.
I will have markers and colored pencils on the tables, but if you have markers you might want to bring them.

Activity Bags
Look for the new activity bags hanging on hooks in the anteroom between the Fellowship Hall and the Sanctuary. Bags with purple writing have coloring sheets and bags with yellow writing have puzzle pages. If you see visiting children, please give them a bag too!
Marian Long
Director of Children's Ministries
---
Worship Arts Team to Meet

It's time to get our brains together again and talk about ways to enrich worship in the coming months!

On the agenda will be Stations of the Cross during Holy Week, the Eastertide season (from Easter to Pentecost), and Pentecost Sunday. The Worship Committee will have met the week before to give us themes and overall guidance.

I hope you can join us and share in the collaborative process. All sorts of skills are needed, and many heads are definitely better than a few! The meeting will be in the History Room at the back of the sanctuary at 10:00 AM and will finish by 11:30. This is an open invitation, so spread the word. Contact Barbara Cooper for more information.
---
March Book Club Meeting

The Women's Book Club will meet on Friday, March 1st at 7:00 pm in the Hope House. This month they will discuss Moloka'i, written by Alan Brennert. All interested women are invited to attend!
---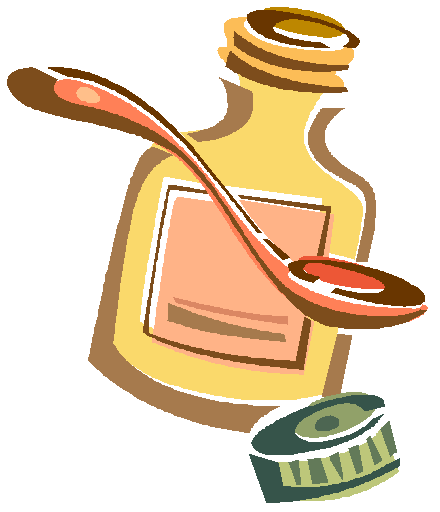 Youth Dinner Theatre:
March 8 and 9

Find the cure for whatever ails you at the Mt. Carmel Youth Dinner Theatre production of IS THERE A DOCTOR IN THE HOUSE? by Tim Kelly.

Based on the comic plays of Molière, it's the tale of sweet Lucy Canary, daughter of the overbearing mayor and his fluttery wife. Lucy loves Lester Goodbe, a likeable cowboy, but Lucy's father insists that she marry Otis Lackginger, a rich, old coot with one foot in the grave. Lucy pretends to lose her voice to stall the marriage, and everyone goes on a search to find a doctor to cure her. And what a passel of phony medics they find - the town quack, a hen-pecked cowboy, a medicine showman, and a gypsy!

Performances are at 7:00 pm on Friday, March 8, and Saturday, March 9. Tickets are $20.00 for adults, $15.00 for students, and $10.00 for children 5 – 10. (Childcare is provided for children five and under with dinner: $3.00) Tickets are available at the sales table on Sunday, or at the church office at office@mtcarmel-umc.org or (770) 449-4498.

Seating is limited, so please order your tickets today! And remember – laughter IS the best medicine!

IS THERE A DOCTOR IN THE HOUSE? is produced by special permission with Contemporary Drama Service, Meriwether Publishing Ltd.
---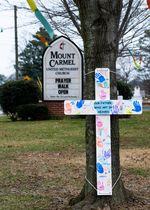 Preschool News
Dear Friends,

We had wonderful Valentine's Day celebrations and all the teachers and I want to thank the parents for joining in the fun and for the delightful cards and gifts. I was so happy to be able to kiss almost all of the children in the school and Miss Carol's and Miss Pam's W/F Two's even asked for a second round of smooches! Oh, there was love all around.

Pastor Cyndi told a story today in sanctuary about Eli the Lion who didn't have many friends until he helped a group of buzzards. The birds then helped Eli get away from the lion hunters and they became buddies for life. We see the same thing happening in the school when children learn to help one another. The lesson is equally important for the giver and the receiver. As we walk into Lent, Cyndi has sent home strips of material which will be hung on the trees in the front of the church. On those strips, parents are asked to talk with their children and write something that you are thankful for, for someone who needs prayers, for strength for yourselves or others and then send them back with your children. Cyndi will hang them, along with the ones that have been written by church members, and when you get a chance to walk through the Prayer Path, look up and repeat a prayer that you see hung from the trees. That way we will all be taking care of one another.

We have a quiet week ahead of us and kind of like it! Our next big happening will be Queen Glitter's visit on March 6 at 10:00. Please be sure to join us in the sanctuary for an exciting time of stories and participation.

As always, I am grateful to be a part of this Preschool and thank God for allowing me to work here.

In joy and love,
Lorrie
---
Family Promise Needs Our Help!
Did you appreciate helping the homeless during the summer? Wish we didn't have to wait until summer to host again?

Make a difference now as Mt Carmel helps Berkmar UMC host Family Promise on Saturday, March 2. Please note this will be at BERKMAR UMC, not at our church.
9am-Noon: Morning Host (provides breakfast) (2 people needed)
Noon-2:30: Early Afternoon Hosts (2 people needed)
2:30 - 5:00: Late Afternoon Hosts (2 people needed)

Please contact Ed McDonald (678-983-5588) if you are able to help.

Can't be part of the Mt Carmel crew? Other openings are available March 1, 2, and 3 for dinner providers, fellowship hosts, overnight hosts, and van drivers.

Email Ed McDonald the dates and times you'd like to serve.
---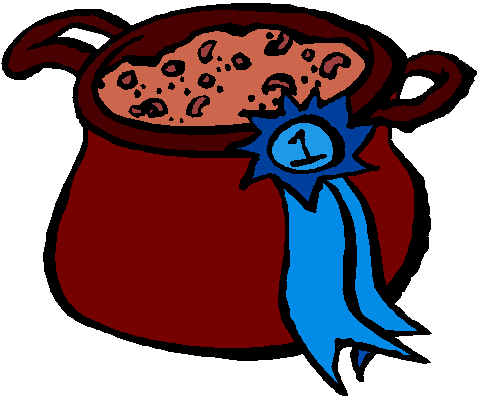 Chili Cook-Off

It's almost time for the Annual Mt. Carmel Chili Cook-Off! On Saturday, March 16th, Pekka and Lorrie Ignatius have invited us to their home for a fun evening of friendly competition! Everyone who would like to compete should bring a pot of their very best chili! Beef, venison, veggie, whatever! You can even give it a name if you'd like to!

Then everyone will enjoy the "taste-testing" before the grand prize winner is announced!

Those who don't want to bring chili are asked to contact Lorrie to sign up for side dishes and desserts.

Please RSVP to Lorrie or the church office because you won't want to miss this fun night!
---

Habitat Build Coming Our Way!

For several years, members of Mt. Carmel have expressed interest in being part of a Habitat Build. This is our year!

Mt. Carmel has reserved two dates, April 13 and May 11, for the District Habitat Build.

Reserve one or both dates to guarantee your spot in the build! office@mtcarmel-umc or 770-449-4498.
---
Scout Sunday
February 24, 2013

Mt. Carmel gladly supports scouting by providing meeting space for Cub Scouts, Boy Scouts, and Daisy, Brownie, Junior and Cadette Girl Scouts during the year!

On February 24th we will recognize scouting during our worship services. We would love to have all of our scouts join us. Cub Scouts and Girl Scouts are invited to the 9:30 service, and Boy Scouts to the 11:00 service.

Everyone is invited to gather in the Fellowship Hall for doughnuts and coffee before going into the worship services.
---
Please join with others in our church family in praying this week:
CONCERNS:
Mike - friend of Valverde-Jensen family: life issues / needs renewed faith & support
Mark Bond's father - recovering from back surgery
Bob Jones' sister - recovering - biopsies negative
Jeannie Porter's father, Mr. Gibson
Kathleen Moore's sister
Steve Rogers' mother - hospitalized with infection
Gwen Lansing's aunt Gloria - surgery
Lorrie Ignatius' friend Watson - medical problems
Donna Riviere's aunt Mildred - fell and broke arm near shoulder
Steve Riviere's step-grandmother - terminally ill
Blalock/Jarrett/Piepmeier family - death of Aunt Mary Frances
Susan Posey's friend Sarah - during extended illness, lost apt., car and phone
THANKSGIVINGS:
Successful UMM Retreat
Cheryl Martin was able to visiti her brother J.
Shelia - enjoyed babysitting new grandson Bryan
JoAnn Weathers' birthday
Pekka - winter weather
Lane Shutt as UMW Woman of the Year
---
News to Share?
Do you have an article to include in next week's bulletin or newsletter?

Email these to Suzanne Foster or call the church office.

office@mtcarmel-umc.org
5100 South Old Peachtree Road
Norcross, GA 30092
770-449-4498
www.mtcarmel-umc.org