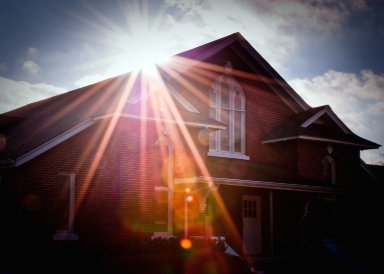 January 8, 2013
In this issue:
From the Pastor
Acolytes
Youth Notes
Not So Newly Wed Game
Spiritual Gifts Study
Children's News
Preschool News
Lunch Ministry
Altar Flowers
Choir Festival & Training
Church Security
Sunday's Prayers
Save the Date
In Worship this week
Birthdays / Anniv.
NCM
Counseling Center
Save the Date...
YOUTH REHEARSAL


JAN. 9 - 6:30 PM
FELLOWSHIP HALL



ADULT CHOIR PRACTICE


JAN. 9 - 7:00 PM
CHOIR ROOM



WEDNESDAY STUDY


JAN. 9 - 7:00 PM
RM 112/114



PAVEMENT POUNDERS


JAN. 12 - 8:00 AM
MEET AT CHURCH



METHODISM CLASS


JAN. 13 - 12:15 PM
HOPE HOUSE



YOUTH REHEARSAL


JAN. 13 - 4:00 PM
FELLOWSHIP HALL



BOARD OF TRUSTEES


JAN. 13 - 6:00 PM
HOPE HOUSE
BOARD OF TRUSTEES
JAN. 13 - 6:00 PM
HOPE HOUSE



STUDY OF LUKE


JAN. 14 - 7:00 PM
HOPE HOUSE



UMW DAY CIRCLE


JAN. 15 - 10:30 AM
FELLOWSHIP HALL



BROWN BAG STUDY


JAN. 15 - 11:30 AM
HOPE HOUSE
NCM MEETING
JAN. 15 - 6:00 PM
HOPE HOUSE



EVANGELISM MTG.


JAN. 15 - 7:00 PM
HOPE HOUSE



YOUTH REHEARSAL


JAN. 16 - 6:30 PM
FELLOWSHIP HALL



COMMUNION AT MORNING STARR HOME


JAN. 17 - 9:45 AM



UM MEN'S CLUB DINNER/MTG


JAN. 17 - 7:00 PM
FELLOWSHIP HALL



YOUTH SKI RETREAT


JAN. 18 - 21



LIFE LINE SCREENING


JAN. 18 - 9:00 AM
FELLOWSHIP HALL

CHAPEL IN THE WOODS:
SIMPSONWOOD HIKE
JAN. 19 - 8:30 AM



SPR MEETING


JAN. 20 - 2:00 PM
HOPE HOUSE



MARTIN LUTHER KING DAY


JAN. 21
OFFICE CLOSED



HABITAT FOR HUMANITY MEETING


JAN. 22 - 7:30 PM
DUNWOODY UMC



UMW OFFICERS' MTG.


JAN. 23 - 5:45 PM
HOPE HOUSE

Y

OUTH REHEARSAL


JAN. 23 - 6:30 PM
FELLOWSHIP HALL



DISTRICT SPR TRAINING


JAN. 23 - 7:00 PM
NORTHBROOK UMC



ADULT/FAMILY COUNCIL MTG.


JAN. 27 - 10:45 AM
RM 112/114



VALENTINE WORKSHOP


JAN. 27 - 2:00 PM
RM 112/114



DIST. CHOIR FESTIVAL / TRAINING


JAN. 27 - 2:30 PM
ALPHARETTA 1ST UMC



FINANCE MTG.


JAN. 27 - 6:30 PM
HOPE HOUSE



ADMINISTRATIVE BOARD


JAN. 27 - 7:30 PM
RM 112/114
Birthdays this week:
Ann Whitlow
Gwen Lansing
Megan Foster
Harrison Whitlow
Carl Garner
Clarice Grogan
Paul Cox
Minnie Thomas
Bill Blalock
Margaret Crawford
Steve Rogers
Anniversaries this week:
None this week
North Georgia Family Counseling Center

Family Wellness
through Counseling, Education and Research

Mt. Carmel proudly supports the North Georgia Family Counseling Center.
678-242-9355
ngfccumc@gmail.com
www.ngfccumc.org
Norcross Cooperative Ministry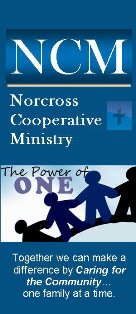 As one of the founding churches of NCM, we encourage your support as they assist those in need in our area.

For more information on NCM, see their facebook page at
www.facebook.com
/norcrosscm.
The preschoolers were surprised when they gathered for morning prayer and songs. The baptismal font was not where it belongs and was in the way. They had lots of questions. What was it for? Why was it moved?

I had planned to read Dr. Seuss' "I wish that I had duck feet", but instead shared with them the story of Jesus' baptism. They heard about Jesus being baptized in the Jordan river. You should have seen their expressions when they heard that the heaven opened and the voice of God said "you are my son, my beloved".

We pulled up boxes for the children to stand on and see what's in the font. As I did in our worship service on Sunday, I invited the preschoolers to look and to touch the water. I explained that when we are baptized, God claims us. God calls each of us son or daughter, and says that you are beloved.

On Sunday, you and I touched the water to "remember our baptism". For some of our preschoolers, they touched the water to hear the story for the first time.

I tried to teach that baptism is something that God does. It's God that says, "this child belongs to me." It's God that calls us beloved.

Then we read "I wish that I had duck feet", which was exactly the right book to read. At times we wish we had duck feet, or antlers, or just the right words, or straight hair, or curly hair, or shoes that match, or a shirt without a coffee stain (that was my wish, not theirs) … but it's ok to be who we are. Our baptism teaches that too. While we were yet sinners, Christ died for us. While we were yet sinners, Christ stood in a river with us. It's God that says "you belong to me". It's God that invites us and calls us beloved.
I'll see you this Sunday,

Pastor Cyndi
---
Thank You Acolytes!

I would like to say thank you to all of the acolytes and parents who I have worked with over the past years. I have so enjoyed working with each of you and really appreciate all of the time and effort you have put in.

The flowers in my honor on Sunday were lovely and I appreciate those too! I will miss working with you each week, but know that Lynn Koch will do a great job as our new Acolyte Coordinator.

Sincerely,
"Mrs. Linda" Anglin
---
Ski Trip:
When? MLK weekend (Jan 18-21)

How Much? $150 for non-skiiers, $243 for skiing, and $251 for snowboarding.

When do we pay? You are welcome to pay any time (as some of you have), but we need all payments finalized before leaving for the trip. (Jan 18th)

Spiritual Life Retreat:
Each year Camp Glisson offers several Spiritual Life Retreats. These meaningful weekends are a time of growing in the faith and getting to know youth from other churches. We would like to go for the weekend retreat on March 15-17. There is a speaker, band, small group times, and lots more. What to bring, directions, a schedule and paperwork are available at http://www.ngumc.org/pages/detail/1286.
The retreat cost is $130. However, please as always, if money is the primary concern (I know that things can be tight this time of year) tell me and we will make arrangements to assist in whatever way possible. Please contact me if you have questions or are interested in participating.

Kaylen Short
Youth Director
---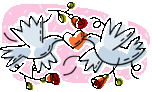 Who Remembers the Newlywed Game?
Well our Mt. Carmel Youth are going to recreate that fun 1970's gameshow with a slight twist ... it will be the "NOT SO NEWLYWED GAME" and will feature couples from right here at Mt. Carmel!

The games will begin on Saturday night, February 2nd beginning at 6:00 PM in our Fellowship Hall!

The annual Youth Spaghetti Dinner will be a part of this fun evening too and the whole event will support the 2013 Youth Summer Mission Trip.

Mark your calendars now and keep a close watch in future publications to see who the "LUCKY" couples will be!
---
Spiritual Gifts Study

Do you know what your Spiritual Gifts are?

If not, the Transformers Sunday school class is conducting a "Spiritual Gifts" study over the next five Sundays. We will start the class on January 13th, when we will administer the "test" to determine your gifts, and then, over the next four Sundays, we will discuss the meaning of your gifts and how to use them in your spiritual and everyday life. If you would like to participate in this study, please plan to join us at 10:45 in the Hope House on January 13th.

Even if you have taken a spiritual gifts test in the past, you may want to consider doing it again, to see how they might have changed. We hope you will join us for this learning experience.

Sam Tapley and the Transformers Class
---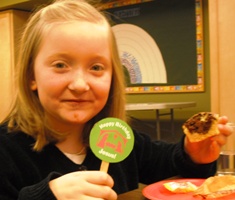 Children's Ministry News:

Sunday School:
This week's lesson is called "Jesus' Baptism" and is from Luke 3:15-17, 21-22. We will focus on how much God loves us. Tell your children about the time when they were baptized or about when they will be baptized.

(Pictured: Katherine enjoying her Jesus' birthday cupcake.)

Upcoming Events:

Valentine Workshop: January 27 at 2:00 PM
For adults and Children
Come make special valentines for friends and family. I will have all kinds of fun things to use for making cards, stamps, embossing, Cricut Machine and stickers. We will be making some cards for Morningstarr Assisted Living Center also. Please register by January 24th. children@mtcarmel-umc.org

Spiritual Workshop for Families:
Note date change to February 10 at 2:00 PM
This workshop will feature hands on activities to make Lent and Easter more meaningful for families and children.

Marian Long
Director of Children's Ministries
---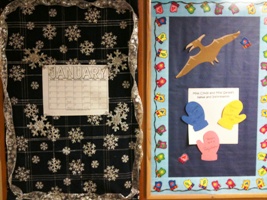 Preschool News
Dear Friends,

Happy New Year and welcome back! We are delighted to be in the saddle again and welcome a new baby, Caroline Grace Connett into the fold. Caroline belongs to Kinley who is her big sister in Miss Lin's class and to her parents Melea and Mark. Caroline is destined to graduate in the class of 2017 so we thank Mark and Melea for keeping the Preschool ball rolling. We are thankful for a healthy baby and mother and have even met Caroline already. God is good, isn't He?

We also welcome Laila Randle to the 4's class this semester. Laila is fitting in perfectly and knows how to use her listening ears, kind hands and kind heart already, so we know she was meant to be a part of our school. Please be sure to say hello to mom Ursula and dad Raymond if you see new people during pick up or carpool! We are happy to have you with us!

We have a couple of quiet weeks and then we are off and running. Remember we are studying about dinosaurs, Life in Winter, Egypt (in the 4's), and the circus for the rest of the school year. The 4's will head to Fernbank on Friday, January 18 to see dinosaur bones up close and personal! We are psyched to go and love to be in this museum. We will have a snack and some water following our tour, but will be home in time to eat lunch and spend some time on the playground. This is going to be good!

Geof Johnson will visit on Wednesday, January 23 at 10:00 in Fellowship Hall. If your child is not scheduled to be in school on this day I encourage you to attend anyway because Geof is da bomb. All members of the church are also invited to join in the fun! Winner of Parenting Magazine's Parenting Pick, Geof is an old friend and has been visiting us every January for the past 10 years! Be sure to make time to enjoy his company!

Registration for the fall is coming up on Thursday and Friday, January 30 and 31 for in-house and church members and on Friday, February 1 for the community. If you know of a family without a preschool home, please encourage them to come in for a visit! There is room for everyone.

In joy and love,
Lorrie
---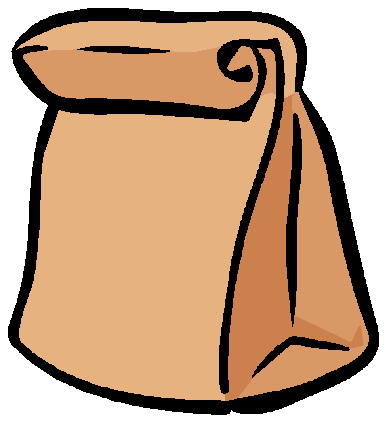 Summer Volunteers Needed

We have been approached about hosting a children's summer lunch program in which volunteers meet at the church to pack lunches. This would require one or two church members to commit to serve as hosts on weekdays throughout the summer. If you are interested in helping with this ministry, please contact the church office.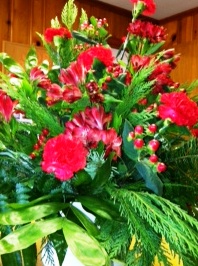 Altar Flowers Needed!
There are still many openings to provide ALTAR FLOWERS in 2013. If you would like to have flowers provided in honor or memory of a loved one, please contact the church office. Cost is $30.00.

If you have recently taken flowers home, please remember that we ask that you return the vase so that it can be reused and the church won't have to buy new ones so often. Thank you!
---
2013 AROS Choir Festival and Training

You are cordially invited to the
AROS Choir Festival and Training Event.
Sunday, January 27, 2:30 to 5:15 pm

Alpharetta First United Methodist Church,
69 North Main Street, Alpharetta 30009

2:30 AROS Festival Choir 2013 Performance
3:00 Break
3:15 - 5:15 Workshops

Workshops include:

Pastor/Staff Parish Relations Committee

A Failure to Communicate: What Can be Done?

Creating A Recreation/Leisure Ministry for Your Church

Teaching Through the Seasons

Advanced Finance Committee

Basic Finance Committee

Trustees 101

Starting A Scouting/Civic Youth Serving Ministry in Your Church

For Registration and full details on classes click here.

---
Basic Church Security

We have once again had a rash of doors found unlocked after hours when there is no one at the church. If everyone will please follow the rule of, "If you unlock a door at the church, please lock it back, or make SURE someone else does," the problem should be solved.

It is very unnerving to come into the totally empty building alone and find that it hasn't been locked for hours. We really don't want to wait for something bad to happen before we all pay attention.

Thanks for your help!
---
Please join with others in our church family in praying this week:
CONCERNS:
Leonard Siviero - surgery
Gail Bolton's mother - surgery Monday
Don Ragon - eye surgery Monday
Sherry's friend Beth - loss of husband
Gunther Trentini - work stress
Mandy Haecker - baby due soon
Shelia Trentini's father - ongoing treatments
Jacque Tapley's parents
Homeless people & animals
Gene Weeks - hurt back / traveling
Sherry Blackwood's friend - cancer treatment
Elizabeth Crawford - surgery / recovery
John Hammarlund's mother
Susie Reinhart's brother - cancer, and mother - caregiver for him
Cheryl Martin's friends' daughter - mass on intestine - testing
THANKSGIVINGS:
Family time over holidays
---
News to Share?
Do you have an article to include in next week's bulletin or newsletter?

Email these to Suzanne Foster or call the church office.

office@mtcarmel-umc.org
5100 South Old Peachtree Road
Norcross, GA 30092
770-449-4498
www.mtcarmel-umc.org