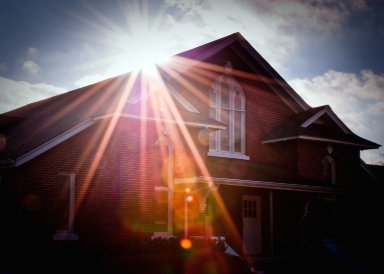 July 17, 2012
In this issue:
From the Pastor
Children's News
It's A Girl!
NCM News
Outreach Opportunity
Bible Study
Family Promise
Youth Sunday
Help Wellspring Living
Homecoming
Sunday's Prayers
Save the Date
In Worship this week
Birthdays / Anniv.
NCM
Counseling Center
EVANGELISM MTG.


JULY 17
7:00 PM - HOPE HOUSE



WACKY WEDNESDAY


JULY 18 - 10 AM - 1 PM



YOUTH CAMPING TRIP


JULY 20 - 22



PAVEMENT POUNDERS


JULY 21 - 7:30 AM



MEN'S CLUB DINNER


JULY 21 - 6:00 PM
FELLOWSHIP HALL



CHURCH LEADERSHIP DISCUSSION


JULY 22 - 12:00 PM
RM 112/114
WORSHIP COMM. MTG.


JULY 22 - 5:00 PM
RM 112/114
NIGHT CIRCLE MTG.


JULY 23 - 6:30 PM
DINNER AT NORCROSS STATION
WACKY WEDNESDAY


JULY 25 - 10:00 AM
LOWER HALL



STUDY OF GOSPEL OF MARK


JULY 25 - 7:00 PM
RM 112/114



YOUTH WHITE WATER RAFTING


JULY 27 - 8:30 AM



YOUTH SUNDAY / COMBINED WORSHIP


JULY 29 - 10:30 AM
SANCTUARY



COVERED DISH LUNCH


JULY 29 - 12:00 PM
FELLOWSHIP HALL



CHURCH LEADERSHIP DISCUSSION


JULY 29 - 12:30 PM
RM 112/114



GENESIS STUDY


JULY 30 - 7:00 PM
HOPE HOUSE



WACKY WEDNESDAY


AUGUST 1 - 10:00 AM



STUDY OF MARK


AUGUST 1 - 7:00 PM



YOUTH TO STONE MTN.


AUGUST 3



HOST FAMILY PROMISE GUESTS


AUGUST 5 - 12



BLESSING OF THE BACKPACKS / PROMOTION SUNDAY


AUGUST 5



YOUTH POOL PARTY


AUGUST 5 - 12:00 PM
HOGE HOME



GWIN. COUNTY BACK TO SCHOOL


AUGUST 6



GENESIS STUDY


AUGUST 6 - 7:00 PM



NEW BIBLE STUDY


AUGUST 7 - 11:30 AM
Birthdays this week:
Marianne Thompson
Andrew Bond
Henry Bolton
Ernie Richmond
Anniversaries this week:
Paul & Ronda Bendig
Neil & Joyce Odom
Buddy & Kathy Atkins
Spencer & Lisa Grogin
Charles & Cecilia Carroll
Norcross Cooperative Ministry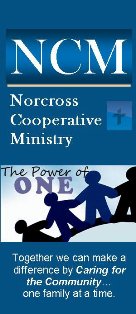 As one of the founding churches of NCM, we encourage your support as they assist those in need in our area.

For more information on NCM, see their facebook page at
www.facebook.com
/norcrosscm.
North Georgia Family Counseling Center

Family Wellness
through Counseling, Education and Research

Mt. Carmel proudly supports the North Georgia Family Counseling Center.
678-242-9355
ngfccumc@gmail.com
www.ngfccumc.org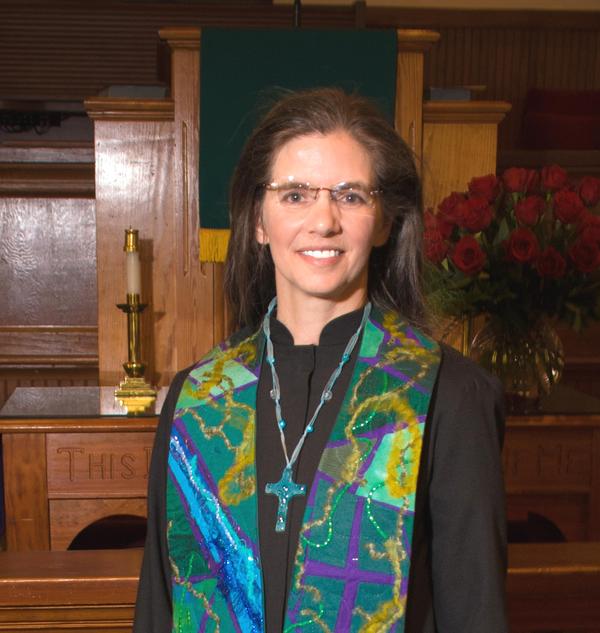 For the last few weekends I have taken a water aerobics class. After the initial shock of entering the water, I begin to smile, enjoying the classmates, the invigorating exercise (without sweat!), and especially afterwards the sense of relaxation.

You could say that I enjoy this class TOO much. Last week, as we bobbed, twisted, and jumped, I would smile and forget to keep my mouth closed, and then swallow the chlorinated pool water. Each time I would grimace, and try not to smile. But a few minutes later I would forget, and filled with the joy of moving through the water, would start smiling again. The cycle would repeat: smile, drink, grimace, smile, drink, grimace.

It's a good thing they don't charge for pool water!

There are times when I am so filled with joy, I have to smile. I love Sunday mornings, and as I watch you enter the sanctuary, the smile appears. I love our hymns, and some of these make me not only smile but bounce!

Every week in worship we set aside time for hearing concerns. We know that we live in a broken world. We know that things happen that God does not desire: the times when we hurt one another, and times when we experience separation, addiction, sickness, and death.

Yet we do not stop with concerns; we always include in our worship a moment for sharing joys. We are a people of hope, trusting that God is with us in our pain. In the midst of hurts and grief, we trust that God will have the last word, conquering sin and death.

Years ago I helped with a Bible study in a women's prison. We always began by singing hymns. Without fail, an inmate would request "His Eye Is On The Sparrow". At first I dreaded this request, wondering how these incarcerated women could sing, "I sing because I'm happy, I sing because I'm free."

Sometimes joy is known in the exuberance of fully appreciating this gift of life: giving yourself over to singing or splashing. Sometimes joy is felt in a deep appreciation that God is present with you, even in a prison cell or hospital room. Sometimes joy is known when we gather together and remember who we are and whose we are. While we were yet sinners, Christ died for us. In any and every circumstance, Christ lives with us.

I'll see you this Sunday,

Pastor Cyndi
---
This week's lesson is from Luke 10: 38-42 and John 11:1-44 and is the story of Jesus and his friends, Mary, Martha and Lazarus. The children will learn how much Jesus cared for his friends and how dear they were to him. Teachers for Sunday are Vicki Walden and Janis Hoge.
Wacky Wednesday:
July 25 - More SKY (10:00-1:00)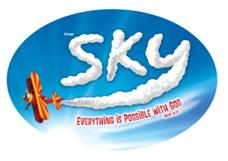 If you had fun at SKY VBS playing All Star Games, doing experiments at Imagination Station, learning Bible Points and watching Chadder, come to Wacky Wednesday on July 25. We will play some of the favorite games, sing the songs, experiment with new Imagination Station activities and watch all of Chadder. Register by July 23 at children@mtcarmel-umc.org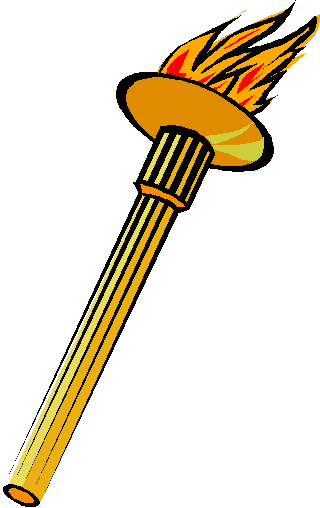 Wacky Wednesday: August 1 - Silly Olympics
The 2012 Summer Olympics will be going on and we share in the fun with our own games. We will make Olympic flags and torches, compete in some crazy games where everyone is a winner, and have a special ceremony. Register by Monday, July 30 at children@mtcarmel-umc.org.
Upcoming:
August 5 - Promotion Sunday and Blessing of the Backpacks
Director of Children's Ministries
---


It's A Girl!

Congratulations to "Uncle Kaylen" Short and his family! His niece arrived today!


---
News from Norcross Cooperative Ministries: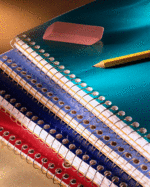 School Supplies Needed:
Join the Annual School Supply Collection Campaign! Together we can make an investment in the future of the Norcross community.

Items most needed:
back pack style book bags, hard cover notebooks (1"-2" ring binders), wide-ruled notebook paper, pens, pocket folders with brads, composition books
or gift certificates to purchase supplies.

Supplies must be dropped off at Mt. Carmel by Sunday, July 22nd, or delivered to NCM by Friday, July 27th. Thank you!
------------------------------------------------------
NCM is Co-Sponsor of the
2012 CareerFest / Job Fair
Thursday, July 19th from 9:30 AM - 2:00 PM
Norcross First UMC, 2500 Beaver Ruin Rd., Norcross, GA 30071

Topics include using social media in your job search, job search techniques, and how to jump start your career. Lots of employers with current job opportunities will attend also.

Visit www.dol.state.ga.us to access the growing list of participating employers and community resources!
---

Outreach Opportunity

In July and August, donate your old glasses, hearing aids and cell phones at the boxes in the fellowship hall.

These will be refurbished and given to the blind, vision impaired and hearing impaired.
---
Two New Bible Studies Begin

A new bible study is being offered on Wednesday nights beginning on July 25th at 7:00 PM in the double classroom. It is an eight week study of the Gospel of Mark, led by Neil Odom. If you would like to join the group, please contact Neil at (e-mail nonojo413@gmail.com) or (770-827-2122).

The Friendly Neighbors group is reorganizing into a weekly Bible study beginning in August. Each week we will study one of the lectionary scripture selections for the upcoming Sunday worship service. Bring a bag lunch and a Bible to the first gathering, 11:30 a.m. Tuesday August 7. For more information, contact Pastor Cyndi.
---
Our First Family Promise Host Week Complete! One More Week to Go...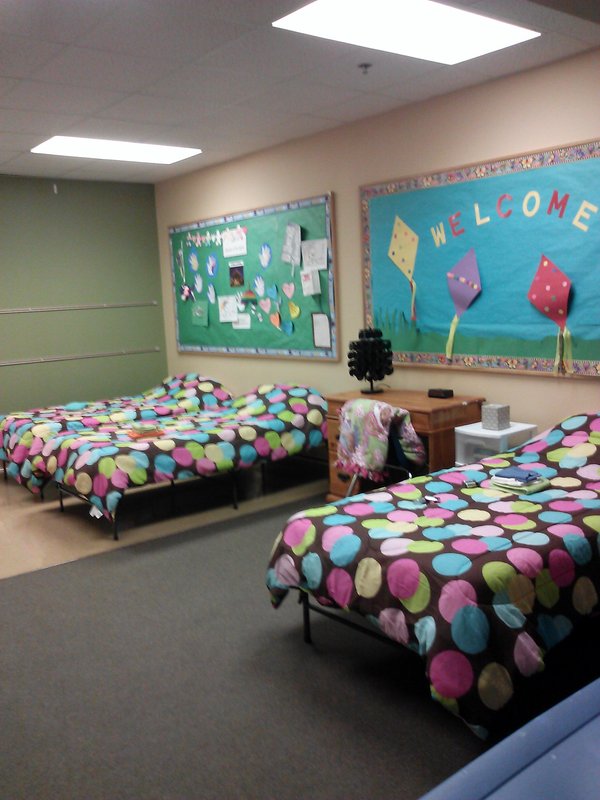 Mt Carmel's generosity and hospitality was greatly displayed last week in our hosting four families in our lower level. Many of you purchased items, transformed the rooms/areas, brought snacks and meals, became hosts and van drivers. Thank you -- you were such a blessing to our guests -- I hope you feel blessed by your giving.
We have one more week of hosting this summer coming up very soon -- Aug 5-12. We will place the signup board in the hallway starting this Sunday. If you have suggestions or comments from our first week, please give them to Ed McDonald - 678-983-5588 or edmacmo@gmail.com, Lila Hunter - 678-687-9990 or lila.hunter@gmail.com, or Lorrie Ignatius - 770-265-9948 or mtcarmelpres@comcast.net.
---
---
This year's Homecoming service, August 19, will have the theme "Homecoming" . The Bible is full of stories of coming home! Jacob returns home years after he stole his brother's inheritance and blessing. The prodigal son returns home after wasting half of his family's fortune. Ruth goes "home" with Naomi to a land in which she had never been.

During the weeks that lead to Homecoming, we will prepare by sharing our stories of homecoming in the church newsletter. Is there a time you were away from Mt Carmel and returned to your church home? Perhaps you had never been to this church, but the first time you visited you knew you were "home".

Please write a paragraph or two with your story! Or, if you prefer, tell your story and the worship committee will write this for you. Send your story to (office@mtcarmel-umc.org) or call the church office (770-449-4498).
---
Outreach Opportunity

Wellspring Living, http://www.wellspringliving.org/, is a ministry that works with women and girls who have been trafficked or otherwise abused.

This summer, California Pizza Kitchen at The Forum in Norcross will donate 20% of the check to Wellspring Living on the following three days:

Saturday, July 21st (Lunch and dinner)
Saturday, August 4th (Lunch and dinner)
Saturday, August 18th (Lunch and dinner)

You MUST bring in the attached flyer to get the 20% donated to Wellspring Living. Thanks for considering dining at CPK and supporting Wellspring Living!

http://storage.cloversites.com/mtcarmelunitedmethodistchurch/documents/CPK%20July.pdf
http://storage.cloversites.com/mtcarmelunitedmethodistchurch/documents/CPK%20August.pdf
---
Please join with others in our church family in praying the thanksgivings and intercessions named in worship last Sunday and during the week:
CONCERNS:
Lois Salter: surgery
Matt Haecker: possible stroke
Family of friend of Anne Bailey: died unexpectedly
Death of youth person from Kris Bell's sister's church
Cheryl Martin's aunt: mass in lung
Linda Osborne's friend ill
Kip Smiley ill
Sherry Blackwood's friend: house in foreclosure
Youth upcoming camping trip
Karin: family issues (website request)
Christi: relationship (website request)
THANKSGIVINGS:
Family Promise week a success
Cindy Jones' grandson home - still recovering from accident
---
News to Share?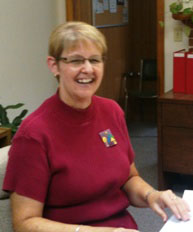 Do you have an article to include in next week's bulletin or newsletter?

Email these to Suzanne Foster or call the church office.

office@mtcarmel-umc.org
5100 South Old Peachtree Road
Norcross, GA 30092
770-449-4498
www.mtcarmel-umc.org