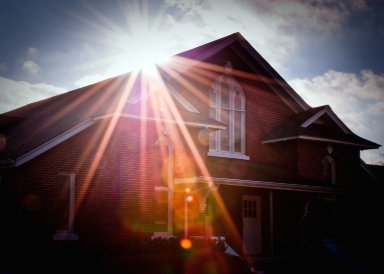 May 7, 2013
In this issue:
From the Pastor
Finance Committee
Coffeehouse
Summer Lunch Program
Children's Ministry
Attic Clean-Up
Preschool News
Roses
Pentecost
Trinity Soup Kitchen
Family Promise
Shoes Needed
Sunday's Prayers
Save the Date
In Worship this week
Birthdays / Anniv.
Counseling Center
Save the Date...
PRESCHOOL MOTHER'S DAY TEA


MAY 8 - 9:30 AM
FELLOWSHIP HALL



UMW RETREAT PLANNING


MAY 8 - 6:00 PM
HOPE HOUSE



WED. NIGHT STUDY


MAY 8 - 7:00 PM
ROOM 112/114



CHOIR PRACTICE


MAY 8 - 7:00 PM
CHOIR ROOM



RELAY FOR LIFE


MAY 10 - 11
GWIN. COUNTY FAIRGROUNDS



HABITAT BUILD


MAY 11



PAVEMENT POUNDERS


MAY 11 - 8:00 AM
MEET AT CHURCH



MOTHER'S DAY


MAY 12



STUDY OF ACTS


MAY 13 - 7:00 PM
HOPE HOUSE



PRESCHOOL END-OF-YEAR BLAST!


MAY 14 - 11:00 AM
FELLOWSHIP HALL



BROWN BAG STUDY


ACTS 2:1-21
MAY 14 - 11:30 AM
HOPE HOUSE



PRESCHOOL GRADUATION


MAY 15 - 7:00 PM
SANCTUARY



LAST DAY OF PRESCHOOL


MAY 17



SAFE SANC. / VBS TRAINING


MAY 18 - 10:00 AM
LOWER HALL



RELAY COFFEEHOUSE


MAY 18 - 7:00 PM
LOWER HALL



PENTECOST


MAY 19
WEAR FLAME COLORS



UMM BREAKFAST MTG.


MAY 19 - 8:00 AM
FELLOWSHIP HALL



YOUTH PARENT MTG.


MAY 19 - 4:00 PM
YOUTH HALL



UMW NIGHT CIRCLE


MAY 20 - 6:30 PM
WEEKS' HOME



DAY CIRCLE LAKE TRIP


MAY 21
LEAVE CHURCH AT
9:30 AM
Birthdays this week:
Jenna Larson
John Huggins
Annie Hicks
No Anniversaries this week.
North Georgia Family Counseling Center
Family Wellness
through Counseling, Education and Research
Mt. Carmel proudly supports the North Georgia Family Counseling Center.

678-242-9355
ngfccumc@gmail.com
www.ngfccumc.org
Norcross Cooperative Ministry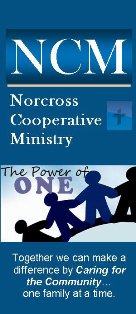 As one of the founding churches of NCM, we encourage your support assisting those in need in our area.

For more information on NCM, see their facebook page.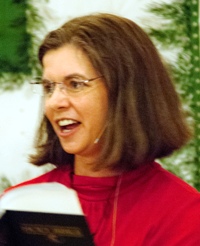 Bind-Up, Comfort, and Heal



I was a high school student, shocked by Pastor's warning about Mother's Day. He spoke of the book and television movie about his mother, who had been convicted of arsenic poisoning of her husband (his father). Reporters might show up at church on Mother's Day to hear his remarks about his mother.

All week I wondered what he would say. When Mother's Day finally arrived, he shared that his mother had hurt him and his family, and yet she was still his mother. He loved her. He spoke words of grace in the midst of heartfelt pain.

His story opened my eyes to the pain sometimes found in families. I looked at people in a new way; even seemingly successful people could be holding great hurt below the surface.

Through the years I have been told by people that they are reluctant to attend church on Mother's Day. Some of these are people who have been hurt by a mother, or resentful that a mother failed to protect them.

Some are resentful that a mother never said "I love you." Some wish they had told their mothers "I love you."

Others have lost a child, or longed to have a child. It hurts to sit in a pew when around you other mothers are asked to stand and be honored.

Some chose not to have children and feel awkward among the celebration of mothers. Some feel guilty, that they were not the parents they wanted to be.

So they stay away from church on Mother's Day.

What a shame for anyone to ever feel that they cannot bring a hurt with them into the church. In his first sermon, Jesus reads Isaiah and shares that the Holy Spirit has sent him to bind-up, comfort, and heal the broken hearted (Luke 4:18). Especially when we are hurting, we need to be in Christ's presence.

We know this in our church, don't we? Each Sunday, in all three of the worship services, we have a time when we share joys and concerns. We even pray for those prayers of the heart too painful to say aloud. We have this time of sharing because all of us have hurts. We need one another to pray with and to pray for us.

Yet we never stop with concerns; we blend these with sharing of joys. We give thanks for blessings, those moments that give a glimpse of God. We trust that even in the midst of pain, God is at work, bringing about healing and new life. Jesus came to bind-up, comfort, and heal; brokenness is not the last word.

I'll see you this Sunday,

Pastor Cyndi
---
From the Finance Committee

Mt Carmel has many effective ministries. We do significantly more than most churches our size. And while each program is careful with the stewardship of our financial resources, because we do more than a typical church our budget is also larger than the budget of most churches our size.

When developing the budget for this year, the Administrative Board and Finance Committee realized that even after cutting expenses where we could without seriously affecting our current programs the budget would exceed our expected contributions this year. Since we did not wish to significantly decrease or stop funding any of the current effective ministries of the church, the budget we adopted this year is higher than our expected contributions. This means if nothing changes we will be depleting our financial reserves. So while the church is OK financially in the short run, in the long run something must change. Of course, the ideal change is for the church to grow in membership and attendance. The Administrative Board and Finance Committee adopted this budget in faith and hope that the church will grow to a size that is able to support our current programs and add new ones as the Lord provides opportunities.

The Finance Committee is also looking for ways to provide additional meaningful opportunities for stewardship for our current members. We are looking into providing the ability to make contributions on the web. In addition, we are instituting a formal offering collection at the 9:30 service. In the past, at 9:30 the collection was taken by people leaving their offering at the altar at the end of the service. We realize this tradition was meaningful to many people, but to others it sometimes felt like a quick transaction quickly done before the final circle was formed instead of the meaningful worship moment that our offering should be. Finally, as an expression of thanks for our church and all that we do both for each other and for the community and the world, we have instituted a "Thankful Ones" program. We are asking each worshipper to place a dollar bill in the plate each week in addition your regular tithes and offerings.

As always, thank you for your support, financial and otherwise, of Mt. Carmel as we work together to Live, Love, Learn, and Labor following the example of Christ.

Tom Cooper
Finance Committee Chair
---

Coffeehouse to Benefit Relay for Life
May 18 at 7:00 p.m.
Lower Fellowship Hall

The Relay for Life Team will sponsor this Coffeehouse featuring coffee, desserts and our own Phil Griffin Band! Proceeds from the desserts and coffee will benefit the American Cancer Society, as will the regular Love Offering which Phil and the musicians have graciously offered to donate also!

Mark your calendars to be there when the doors open at 7:00!
---
MUST Ministry - Summer Lunch Program
May 28 - August 5

Mt. Carmel will host MUST ministry volunteers this summer to prepare lunches for those children who would normally get free lunches during the school year.

We will supply the space and volunteers to be the Mt. Carmel representative while the lunches are being made.

A volunteer training session will be held on Wednesday, May 15th at 10:00 a.m. at Mt. Carmel. There are still volunteer spaces open, so everyone interested is invited to join the group.
---
Sunday School:
This week's lesson is from Acts 16:16:40 and is the story about Paul and Silas being put in prison. Jesus' followers had to go somewhere they did not want to go, but they were confident that God was with them, just as he is with us. Have you ever been in an uncomfortable situation because of your religious beliefs?

Kingdom Rock VBS
Where Kids Stand Strong for God
June 3-7 / 9:30 – 12:30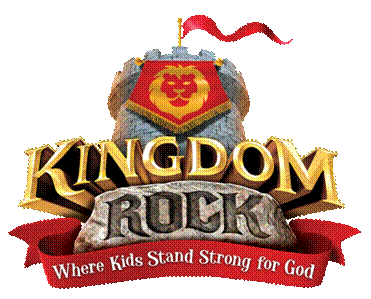 There are only a few slots left for VBS this summer so if you have not registered, you need to do so quickly. Some of the age levels are already full.
When you are at your soccer, baseball, softball and other games, please save your water bottles with the tops to be used at VBS. A basket will be provided to put them in. Also check the bulletin board beside the sanctuary for other items needed. Please have them to the church by May 26. Thank you!
Snacks also Needed for VBS!


If you can provide any of these items for VBS snacks, please mark them for VBS and leave them in the church kitchen. Thank you!

Instant Lemonade - 4 large containers (i.e. Country Time)
Grape Jelly - 3 large jars
Mini Marshmallows - 5 bags
Mini Pretzels - 5 bags (pretzel sticks OK too)
Plain M&M's - 4 large bags
Raisins - 4 large boxes
VBS and Safe Sanctuary Training:
May 18 (Saturday) at 10:00 and
May 29 (Wednesday) at 10:00
An additional class has been added, particularly for our teens that are in the midst of finals.

Make VBS Decorations Day
Sunday, May 19th at 2:00
Come and help make banners, wall decorations and color our little castle. Adults and children are needed to help turn Mt. Carmel into a fortress!

Marian Long
Director of Children's Ministries
---
Attic Clean Up - June 1st

Have you stored anything important in the church attic? If so, PLEASE go up right now and mark it to "SAVE!" Otherwise, it may disappear on June 1st!

In an effort to claim more storage space for the church, the Board of Trustees plans to clean out the attic and install more flooring and shelves to make the space more useful.

To do this however, they will need to sort through what is now up there and get rid of things no longer needed.

Please CLEARLY mark your important items BY JUNE 1ST to avoid having them discarded. Thanks!
---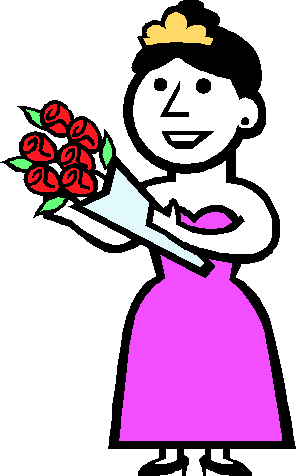 Preschool News

Dear Friends,

This is the week that begins all the excitement for our end of the year countdown. We kick it all off with Mother's Day tea and we just love being with our moms, grandmas, and nannies. We have been very diligently making special things for our special ladies and we always look forward to their words of praise, hugs, and kisses.

Then we move on to our end of the year blast on Tuesday. We will begin the party at 11:00, so it is business as usual in the morning. Parents need to come to the classrooms to pick up their charges, then have fun at all our activities. We will wash cars, play with bubbles, decorate cookies, throw bean bags (as we prepare to become wizards at corn hole when we get to college), get a tattoo or two and have a delicious lunch of hot dogs, PB&J, chips, cookies, and lemonade. Rain or shine, we will be revelers until 1:00. By that time we will have had enough fun to last us for a while. Every child needs to have an escort, because the teachers man the booths.

Next Wednesday is graduation at 7:00 in the sanctuary. We have been practicing and know this will be a special evening. All graduates need to be in the classroom at the back of the sanctuary no later than 6:45 because we need to dress in caps and gowns. We are learning all the graduation terminology to show off to you. The commencement will end with a cake and Mt. Carmel champagne reception. (The recipe for Mt. Carmel champagne is two liters of ginger ale to one bottle of apricot nectar. (Good stuff!)

Thursday and Friday are clean up days and the last days of the school year. How in the world did that happen? Remember how frightened you were to leave your child with us for the first time? We are all so happy with how things went this year and are thankful for all our wonderful families!
In joy and love,
Lorrie
---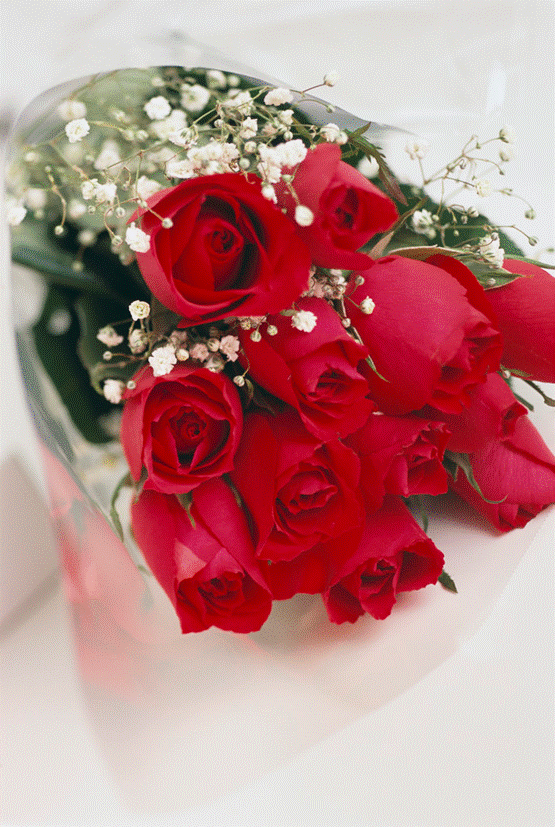 Mother's Day Roses

On Mother's Day, May 12th, the Youth will once again place roses on the altar in honor or in memory of our Mothers.

If you would like to purchase a rose, contact the church office by May 9, 2013.

Cost is $10.00 which includes vase, single rose with greenery and baby's breath (white rose in memory of / red rose in honor of.) Make your check payable to Mt. Carmel UMC marked "Rose".

All proceeds will go toward the Youth Summer Mission Trip to Cairo, Illinois. Thank you for supporting our Youth!
---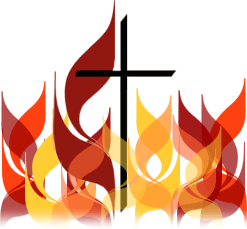 Pentecost - May 19th

Everyone is encouraged to wear "Pentecost colors," red, orange & yellow.

We hope to see everyone here for this fun and colorful Sunday!
---
Trinity Soup Kitchen - Sunday, June 2

The Mt. Carmel Youth will once again travel to the Trinity Soup Kitchen in Atlanta to serve lunch. This time we will provide a Hot Dog Meal plus sandwiches. If you would like to serve at Trinity and/or donate any items needed, please contact Gail Bolton or sign up on the upcoming bulletin insert. Items needed are listed below. Thank you!
600 wieners
600 buns
300 small bags of chips
65 lbs coleslaw
9 lg. cans (177 oz. /ea) vegetarian baked beans
30 squeeze bottles ketchup
30 squeeze bottles mustard
120 family size black tea bags
20 lbs. sugar
---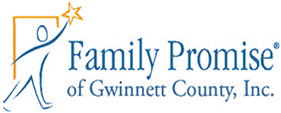 Family Promise Info and Signups

We are one of the host churches in the Gwinnett County Family Promise program. We host pre-screened homeless families in our church for a week at a time, providing them with housing, food, fellowship, and most importantly, love. This is a time for us to model our Christian witness by serving others here within our church home.

Our first host week for our Family Promise guests is June 16-23. For more info and to signup, please see the display soon to appear in the kitchen hallway, or contact Ed McDonald at edmacmo@gmail.com / 678-983-5588, Lila Hunter at lila.hunter@gmail.com / 678-687-9990, or Lorrie Ignatius at preschool@mtcarmel-umc.org / 770-265-9948.
---
Old Shoes Needed!

The Girl Scouts are collecting used shoes and will make .50 per pound for their troop. The shoes are then sent to 3rd world countries to be sold at an affordable price by local merchants.

Please place shoe donations in the box in the Fellowship Hall.
---
CONCERNS:
David Jones' daughter - surgery
Neal Odom - healing for Charles S.
Lanita Anglin - surgery (Anglin's daughter)
Dorothy Edwards' sister
Virginia Mitchell
Kaylen Short's uncle Mark - stroke
Kaylen Short's roommate - death of grandfather and his roommate's fiancee lost her father in the same week
Harlee Nichelson - pneumonia
Ken Smith - medical issues
Maxine Follmer's sister - knee surgery
Cheryl Martin's cousin - fell - broken bones / punctured lung
Edshera T. - peace at job - calm thoughts (by Philip Talbert)

THANKSGIVINGS:
David Jones - healing of his eye
Isabel Waller - friends visiting
John Posey's 25th birthday
---
News to Share?
Do you have an article to include in next week's bulletin or newsletter?

Email these to Suzanne Foster or call the church office.

office@mtcarmel-umc.org
5100 South Old Peachtree Road
Norcross, GA 30092
770-449-4498
www.mtcarmel-umc.org