In the Newsletter this Week:
From the Pastor

Final Hot Dogs on the Lawn Tonight

Children's Ministry

Chapel in the Woods - June 7 - 8:00 AM
Children's Sunday / Pentecost: June 8 - 10:30 AM
Community Worship in Thrasher Park: June 8 - 6:30 PM
Preschool News
Women's Book Club: June 13
Father's Day Carnations: June 15
Men's Dinner & Meeting: June 19

Women's Lake Trip: June 21

Parents of Young Children Picnic - June 22

Outreach Opportunities:

MUST Lunches, Family Promise, NCM News

All Music Sunday / Picnic Style Lunch: June 29
---
Final "Hot Dogs on the Lawn" is Tonight
Each Wednesday in May w
e have invited our neighbors to come and join us for free hot dogs, chips and dessert
from 6:00 - 7:30 p.m, and it has been a blast!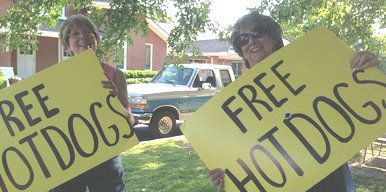 TONIGHT is the last of these fun events and it will be even more special with the addition of a MOONWALK for the kids!
Plan to stop by tonight for a free hot dog and lots of fun and fellowship! If anyone can help at set-up (4:30) or clean-up (7:30) that is appreciated also. Thank you!
---
Leave a Trace Foundation Update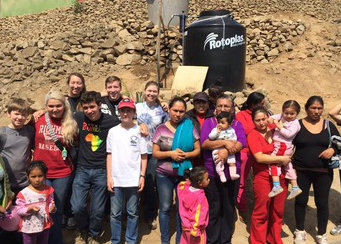 Thanks to the Mt. Carmel men's club and all the BBQ supporters, hundreds of families in Pamplona Peru now have access to clean drinking water.
These high school students ask for your prayers this week as they head into the Andes Mountains.
---
Children's Ministry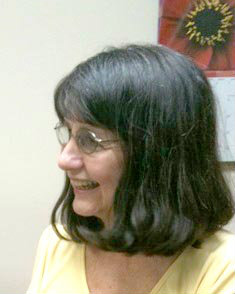 Sunday School:
This week we are going to be learning about Pentecost and how the church was started. We will be making Pentecost streamers for Children's Sunday.
Teachers are still needed for summer Sunday School Classes. Please check the back of the Connect Card in Sunday bulletins if you can help.
Weird Animals VBS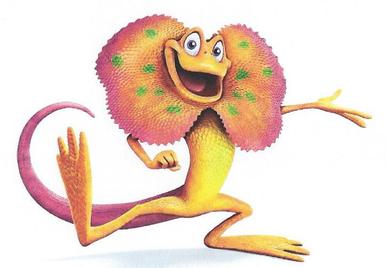 VBS starts on Monday and we have a full house!
Stop by and see the fun and how the children are learning that, "Jesus loves everyone, no matter how we are different."
Paid Nursery Worker Needed:
Paid nursery worker for June and part of July. Our long time nursery worker is going to visit her family in India this summer and will not be available. If you are interested, please contact Marian.
Marian Long, Director of Children's Ministries
---
Chapel in the Woods Hike: June 7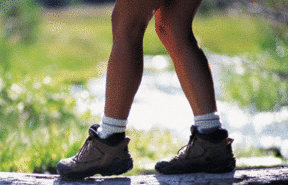 The Chapel in the Woods hiking group will meet at Mt. Carmel at 8:00 AM on June 7 and travel to Hard Labor Creek for a day hike.
Everyone is invited to join this group for the hike and short devotion along the way. Please contact Cheryl Martin if you have any questions. 678-464-7912
---
Sunday June 8th: Celebrate Children's Sunday & Pentecost at 10:30 service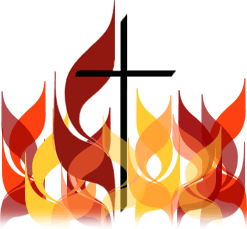 Plan to be at church at 10:30 on June 8th to celebrate Pentecost (everyone is invited to wear flame colors!) and see our children's presentations from Vacation Bible School!
Come early to get a good seat!
Pentecost Preparation:
Acts 2:4 "All of them were filled with the Holy Spirit and began to speak in other languages, as the Spirit gave them ability."
As part of our Pentecost celebration on June 8th, we would like for the scripture to be read in several different languages and readers are needed!
If you speak a 2nd language and would be willing to read a line or two on June 8th, please contact the
church office
.
---
Community Worship in Thrasher Park: June 8 at 6:30 PM
On Sunday, June 8 at 6:30 p.m. there will be a worship service planned by community churches, including Mt. Carmel,
at Thrasher Park in downtown Norcross
As we reach the end of the community "One2Another" movement, this service will include music by Victory World Church, stories of how "One2Another" has impacted us to love generously, and prayers for our community.
Everyone is encouraged to participate. (In case of bad weather, the service will be moved to Norcross 1st UMC.)
---
Father's Day Carnations: Time to Order for June 15!

On Father's Day, June 15th, carnations will be placed on the altar in honor or in memory of our fathers. If you would like to purchase a carnation, please fill out the form below or in your Sunday bulletins, and return it to the church office or drop it into the offering plate by Thursday, June 12th, 2014.
Cost: $10.00 ~ includes vase, carnation with greenery and baby's breath. (white carnation in memory of ~ red carnation in honor of)
In Honor: ________________ Given by: ________________
In Memory: _______________ Given by: ________________
Make your check payable to Mt. Carmel UMC marked for "Carnation." All proceeds will go toward the Youth Summer Mission Trip to Wetumpka, AL. Thank you!
---
Women's Book Club: June 13 - 7:00 pm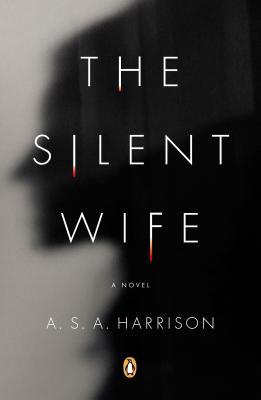 This month the Book Club will meet on Friday, June 13 at 7:00 p.m. at the home of Vicki Walden. (3746 Foxwood Rd., Duluth, GA 30096)
The book for June is
The Silent Wife
, by A.S.A. Harrison.
---
United Methodist Men's Dinner & Meeting: June 19th at 7:00 PM
All men of the church are invited to join the Mt. Carmel United Methodist Men's Club for dinner and a meeting in the Fellowship Hall on Thursday, June 19th at 7:00.
---
United Methodist Women's Lake Trip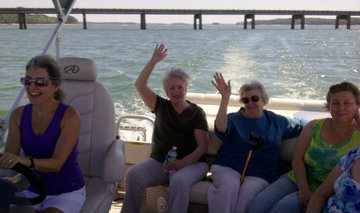 On Saturday, June 21st at 9:00 AM, the women of Mt. Carmel are invited to meet at the church and carpool to the Crawford's house on Lake Hartwell in Anderson, SC!
This is a day trip, just for the fun of it and ALL women of the church are invited! Please RSVP to the
church office
if you plan to go.
---
Parents of Young Children Picnic:
Sunday, June 22 at 12:30 p.m.
Jones Bridge Park
A new group of parents of children elementary aged and younger is organizing a picnic at Jones Bridge Park! While the target group is families with young children, everyone is invited, whether you have children or not!
This is a "Bring Your Own Picnic" event to have fun and get to know each other.
Contact
Heather Ayer
if you have any questions or would like more information.
---
Outreach Focus:
MUST Ministry Lunch Program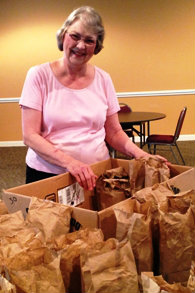 Mt. Carmel will be participating in the MUST Summer Lunch program again this year, providing lunches to local children who may not have lunch during the summer. This year we will provide and assemble all the lunches for the week of June 16th through June 20th. This means making 200 sandwiches a day and filling 1000 lunch bags for the week! It's a big undertaking, but we can do it with your help.
Volunteers will be needed after 11:00 worship on Sunday, June 15th (lunch will be provided) to help fill lunch bags with juice boxes, something salty (chips, pretzels, etc.) and a sweet (cookies, granola bars, etc.) We'll fill as many bags as we can at that time, adding the fresh sandwiches each day.
We'll also need volunteers to make sandwiches Monday through Friday and add them to the bags so they can be delivered at 11:00 to the church that will be taking them to the apartment complexes. We'll need to be at the Fellowship Hall about 9 or 9:30 a.m.
Donations of juice boxes, snack-size bags of chips, pretzels and cookies or granola bars, peanut butter crackers, etc. will also be needed to help fill the 1000 lunch bags. Please leave these items in the kitchen marked MUST Lunch program. We'll also need 1 large jar peanut butter, 2 large jars grape jelly, 400 slices of wrapped cheese and bread the week of June 15 to make the sandwiches each day. Or donations to purchase these items will work too.
They will also pass out books to the children who receive the lunches, so if you have new or gently used children's books to donate, please bring them to the church too.
If you would be willing to volunteer your time on Sunday the 15th or any morning that week, please mark the back of the Connect Card in Sunday bulletins, call Joanne Ragon (770-271-7350) or Suzanne in the
church office
. Your help will be appreciated!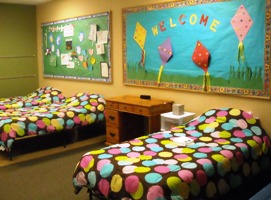 Family Promise Hosting:
This will be our 3rd summer of working with Family Promise of Gwinnett (
http://familypromisegwinnett.org/
) to serve homeless families
who are transitioning out of homelessness
. We use our preschool rooms during the summer as guest bedrooms for up to 4 families with children.
We will be hosting our Family Promise guests for 2 weeks, back to back this summer, July 13 - 27. This is a great opportunity to serve. We will be sharing more info and details over the next few weeks.
NCM News
Everyone is invited to the NCM Annex / Playground Dedication on
Sunday, June 1 - 2:00 PM
Everyone is asked to bring a food donation. Refreshments are also needed. If you can bring dessert, cheese, crackers, or fruit, and/or if you plan to attend, please email
Shirley
at NCM to let her know.
Present Needs
jelly, cereal, fitted crib sheets, baby blankets, baby towels, underwear, socks (all sizes / male & female)
---
All Music Sunday: June 29 - 10:30 a.m.

Do you have a favorite song? Sunday, June 29 is All Music Sunday at 10:30 a.m. and many of your favorites will be included!
Last year John Wesley showed up to help us sing with gusto ... who knows what we can expect this year!
Please list your favorite hymn on the back of the Connect Card in your Sunday bulletins, then plan to jo
in in the singing on June 29!
---
Summer Lunch
Following the All Music combined worship on June 29th, there will be a summer lunch with grilled hamburgers and hot dogs provided. Everyone is asked to bring a side dish or dessert to share.
Mark your calendar for this fun summer Sunday!
---
Prayers and Thanksgivings
Please join with others in our church family in praying our concerns and thanksgivings this week.
Concerns
Ruby Easley's friend: cancer
Billy & JoAnn Weathers: ill
Lisa Long: hospitalized
Jan Dodd: hospitalized
Mark Bond: broken elbow
Dodger DeLeon: recovering slowly

Melanie Bagwell's friend Patsy: cancer

Cindy Jones' brother-in-law: cancer

Lila & George Hunter: loss of Molly

Emily & Zach Lalor: baby due in June

Jerry McDonald: recovering from hip replacement

Susan Posey: eye surgery this week

Girls injured and family of girl killed when hit by car in Kennesaw
Thanksgivings
Anglin's 57th anniversary!
Ragon's 50th anniversary!
Dick Easley: new job with Delta
Bob Jones: parents visiting and Trevor's graduation
Steve Pearson's two friends: health improving