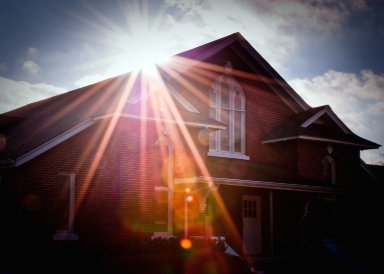 Sept. 18, 2012
In this issue:
From the Pastor
New Bible Study
Youth Events
Family Promise
Children's News
UMW Sunday / Youth
Brunch
Flamingos
Preschool News
Bowling Outing
Book Club
Condolences
Sunday's Prayers
Save the Date
In Worship this week
Birthdays / Anniv.
NCM
Counseling Center
WOMEN'S STUDY


SEPT. 19 - 7:00 PM
YOUTH ROOM



CHOIR PRACTICE


SEPT. 19 - 7:00 PM
CHOIR ROOM



WEDNESDAY NIGHT STUDY


SEPT. 19 - 7:00 PM
RM 112/114



PAVEMENT POUNDERS RUNNERS / WALK & TALK GROUP


SEPT. 22 - 8:00 AM
MEET AT CHURCH



CHURCH WIDE PICNIC


SEPT. 23 - 4:00 PM
LAKE BERKELEY CHAPEL



UMW NIGHT CIRCLE


SEPT. 24 - 6:30 PM



UMW SUNDAY


SEPT. 30 - 10:30 AM



YOUTH BRUNCH FUNDRAISER


SEPT. 30 - 12:00 PM



LAY LEADERSHIP MTG.


SEPT. 30 - 12:30 PM
RM 112/114



WORSHIP COMM. MTG.


SEPT. 30 - 5:00 PM
RM 112/114
GENESIS STUDY


OCT. 1 - 7:00 PM
HOPE HOUSE
FALL BBQ AND SWEET SHOP


OCT. 5 & 6



BLESSING OF ANIMALS


OCT. 7 - 4:00 PM



EXODUS STUDY BEGINS


OCT. 8 - 7:00 PM
HOPE HOUSE



LOVE & LOGIC PARENTING CLASS


OCT. 9 - 6:30 PM
RM 112/114
Birthdays this week:
Kathy Huggins
Louise Harmon (94!)
Phillip Harstead
William Bolton
Linda Osborne
Mark Bond
Amanda Garner
John Medlock
Donna Riviere
Tarin Hinson
Anniversaries this week:
Cecil & Minnie Thomas
Norcross Cooperative Ministry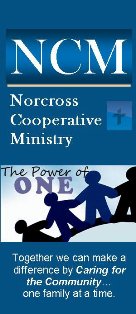 As one of the founding churches of NCM, we encourage your support as they assist those in need in our area.

Current needs include jelly in plastic containers, cereal, canned meats (not tuna), king and queen sized bedding, and baby items.

For more information on NCM, see their facebook page at
www.facebook.com
/norcrosscm.
North Georgia Family Counseling Center

Family Wellness
through Counseling, Education and Research

Mt. Carmel proudly supports the North Georgia Family Counseling Center.
678-242-9355
ngfccumc@gmail.com
www.ngfccumc.org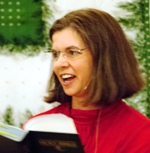 My sister Amanda and I were not always kind to one another.

I think of her whenever I see banana peppers. When we were young, Amanda would taste a pepper, smile and go on and on about how good the pepper tasted. Nooooo, the pepper was not spicy at all, not even the slightest bit of heat. She would smile and laugh, and say how I was missing out on delicious peppers.

Unfortunately, not all of her peppers were sweet. Some were hot. And also unfortunately, I was gullible. I would watch her to see if she grimaced or tried to sneak a sip of water, but she could fake me out with her smile every time. Only after I bit into the hot pepper would she reach for a glass of tea to soothe her tongue.

The funny thing is, Amanda did me a favor. Since then I've heard that if you eat a food ten times you will grow to like it. By getting me to try hot peppers over and over (and over and over) Amanda taught me to like peppers and other spicy foods.

Without her "encouraging" me to try peppers again and again and again, I might have missed out, never knowing how much I would later enjoy foods like jalapeño cornbread and spicy thai noodles.

Sometimes you don't know whether you will like something until you try it. As a seminary student I dreaded hospital visits. Now these visits are precious moments shared with people that I love.

This week in worship we will talk about the "labor" part of our mission statement. Sometimes labor is a way of learning that we have new talents God has given, and growing in creative ways. Sometimes labor means doing what needs to be done—and this can be a valuable growing lesson, too!

This Sunday we will have an opportunity to think about how we will labor in 2013. What are the ways we can use our time and talents to serve God? How might God be teaching us to grow in our laboring?

I'll see you this Sunday,

New Bible Study Begins

From the burning bush to the forty year march through the wilderness, the book of Exodus offers a glimpse into what it means to be God's people.

Pastor Cyndi leads this 8-week study of Exodus based on Disciple Bible Study materials. Establish the habit of reading scripture daily and join in weekly discussions.

The study will meet on Mondays at 7 pm in the Hope House, beginning on October 8. To register, please contact the church office, office@mtcarmel-umc.org.
---
Upcoming Youth Events

- Church Picnic at Berkley Lake: Sept. 23rd at 4:00 p.m. Youth are in charge of games

- Fundraiser Brunch following 10:30 a.m. combined service on Sept. 30th
---
Family Promise Feedback Session

We had a good turnout at the Family Promise feedback session on Sunday and thought others might like to see a summary of the discussion.

You can view the comments at the following link: http://bit.ly/PmxCm4

If you feel we missed something, please feel free to share it with Ed McDonald at edmacmo@gmail.com or 678-983-5588.
---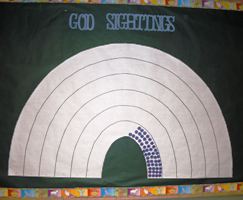 Children's Ministry News
Sunday School:
The title of this week's lesson is "Who is the Greatest" and is the story of the disciples arguing over who is the greatest of them. The scripture is Mark 9:30-37 and the children will focus on what Jesus tells the disciples to do. Welcome and Serve others. We are also practicing the songs we will sing in church on Nov. 4.

God Sightings:
Each week the children share things where they have seen God working in their lives or in the world. Each Sunday we put stickers on our rainbow representing the God Sightings. Help your children become aware of God's work. Some examples are: a beautiful flower, someone helping someone else, a sunset, giving them the skill and strength to play a sport, etc. We are being blessed with what they are sharing.

Church Wide Picnic:
The church wide picnic is this Sunday at the Berkeley Lake Chapel. There will to be lots of fun activities for kids of all ages. It starts at 4:00 and ends with a vespers service at 6:30 in the chapel. Please bring a side dish to share. Hamburgers, hot dogs and drinks will be furnished.

Director of Children's Ministries
---
UMW Sunday / Youth Brunch:
September 30th at 10:30 AM

Please plan to join us for United Methodist Women's Sunday where the women of the church will lead the worship service.

Our traditional "UMW Choir" will sing special music, "His Eye Is On The Sparrow" that Sunday. We will rehearse Sunday morning at 10:00 AM prior to the worship service and may have additional rehearsals at Night/Day Circle meetings. ALL ladies are invited to sing in the choir – not just regular choir members!!

Following the service, the Youth will sponsor a Brunch in the Fellowship Hall.

The brunch menu will be: baked french toast, sausage and egg casserole, hash brown casserole, cheese grits, pigs 'n blankets, fresh fruit, juice and coffee.

Donations will be accepted with all proceeds going towards the 2013 Youth Summer Mission Trip to Pikeville, KY.

Mark your calendars now!
---
Flamingos Headed to Mount Carmel!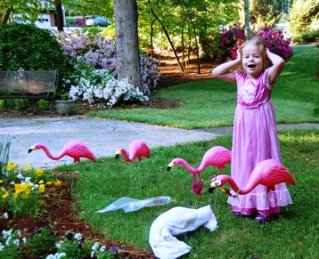 The Youth will only be selling Flamingo Insurance on September 23 and September 30, so plan now to buy your insurance unless you would like for a flock of pink creatures to show up in your YARD!

All proceeds help to defray the cost of the Youth Summer Mission Trip to Pikeville, Kentucky. Look for our table outside of the Sanctuary if you would like to purchase the insurance at a cost of $15.00. Thank you for your support of the Mt. Carmel Youth!
---
Dear Parents,

Do you know what Miss Marian did for my teachers and me last Thursday? She made a delicious brunch just to send love and support to us at the beginning of the school year! We are so thankful to have a friend like Marian looking out for us. We had delicious fruit (as you can see in the photo), baked yummies, coffee, and juice, and boy, was it all delicious. Thank you, Marian, for your thoughtfulness!

You should pop your head into the Toddler's class and see the great things Miss Susan found for the class at a consignment sale! I'd like to have a seat behind the wheel and tool on down the road in my mind! The only problem now, is that everyone wants to be the driver – no one wants to be a passenger. We are also loving the "roller coaster of love, say what?" in our hallway. We are just all daredevils at heart, aren't we?

We are getting in to the swing of things with our second Fun and Games Galore on Tuesdays and ballet on Thursdays. We still have room in both after school activities, so if you think your child is interested, just give me a buzz. I'll get you up and running in no time!

Thanks to all of you for sending in such healthy lunches, for the extra clothing in the bags, for labeling all the things that belong to your child, and for your continued prayers for our school. Please know we still have openings in our Toddlers, Three's and Four's and are depend upon all of you to help us fill the rosters. We welcome Lizzie to our Three's program and know she is a perfect fit! God was really keeping us in mind when He sent her to us!

In joy and love,
Lorrie
---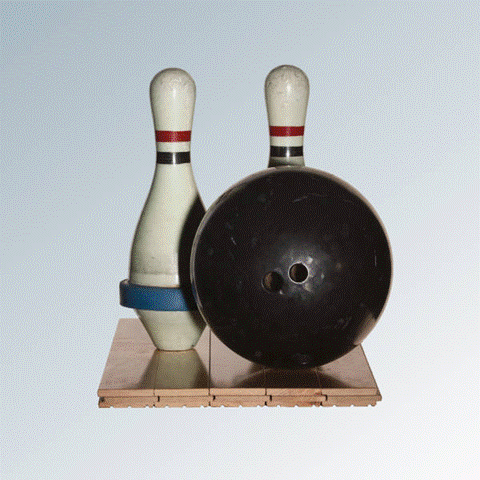 "Strikes for Jesus"

We are planning another fun Saturday morning social event, but this time, it isn't golf!

We will bowl three games at the Brunswick Bowling Lanes on Spalding Dr. The cost will be approx. $15.50. This includes the games, shoe rental, a couple of slices of pizza, and soda.

We're bowling "STRIKES for JESUS," so you don't have to have ANY bowling skills. Start time approx. 10:00 a.m. - Date TBA. Please contact Neil Odom if you would like to join this fun event. (770) 827-2122 or nonojo413@gmail.com.
---
Love to Read?

Come share your love of reading and sharing with a new "Women's Book Club". Bring your list of favorites to our meeting and we will decide on a "Book of the Month" to read, location, time and date of club meetings, etc. Date of first meeting to be announced soon.

Call or email Vicki Walden or Chris Bolton for more info.
---
Condolences

Our sympathy goes to Wynne Buran and her family on the recent death of her mother in Arizona. Please keep them in your prayers.
---
Please join with others in our church family in praying the thanksgivings and intercessions named in worship last Sunday and during the week:
CONCERNS:
Gail Bolton - cut hand
Lori Anderson's friend Laurell - kidney transplant
Hillary Whaley's 29 yr. old friend - cancer
Lila Hunter's brother - bad decisions
Bill Chappell - dizzy spells
Wynne Buran - death of mother in Arizona
THANKSGIVINGS:
Birthdays of Matthew Whaley, Buddy Atkins & Hildred Bell
Cheryl Martin's nephew - new back pain procedure working
Lisa & Mark Moore - new house / Mark - patience with Lisa!
Jeanne Manget - new baby arriving for her home daycare
Sherry Blackwood's friend able to keep their house
Cindy Jones - daughter & granddaughter visiting
Bill Posey in church
Linnea Ignatius recently engaged
---
News to Share?

Do you have an article to include in next week's bulletin or newsletter?

Email these to Suzanne Foster or call the church office.

office@mtcarmel-umc.org
5100 South Old Peachtree Road
Norcross, GA 30092
770-449-4498
www.mtcarmel-umc.org